Happy Tuesday! I'm sharing some of the new books I can't wait to read! I have finished reading Counterfeit which was an entertaining and thought-provoking read and I am currently reading Lapvona. I'm hoping to share my reviews soon. Have you read any from this list?
Disclaimer: This post contains affiliate links. You can check the policy page for more information.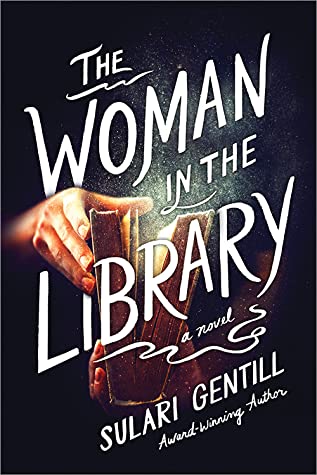 The Woman in the Library by Sulari Gentill | June 7
In every person's story, there is something to hide…
The ornate reading room at the Boston Public Library is quiet, until the tranquility is shattered by a woman's terrified scream. Security guards take charge immediately, instructing everyone inside to stay put until the threat is identified and contained. While they wait for the all-clear, four strangers, who'd happened to sit at the same table, pass the time in conversation and friendships are struck. Each has his or her own reasons for being in the reading room that morning—it just happens that one is a murderer.
Award-winning author Sulari Gentill delivers a sharply thrilling read with The Woman in the Library, an unexpectedly twisty literary adventure that examines the complicated nature of friendship and shows us that words can be the most treacherous weapons of all.
Counterfeit by Kirstin Chen | June 7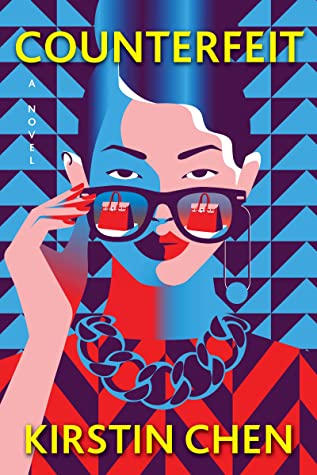 Money can't buy happiness… but it can buy a decent fake.
Ava Wong has always played it safe. As a strait-laced, rule-abiding Chinese American lawyer with a successful surgeon as a husband, a young son, and a beautiful home–she's built the perfect life. But beneath this façade, Ava's world is crumbling: her marriage is falling apart, her expensive law degree hasn't been used in years, and her toddler's tantrums are pushing her to the breaking point.
Enter Winnie Fang, Ava's enigmatic college roommate from Mainland China, who abruptly dropped out under mysterious circumstances. Now, twenty years later, Winnie is looking to reconnect with her old friend. But the shy, awkward girl Ava once knew has been replaced with a confident woman of the world, dripping in luxury goods, including a coveted Birkin in classic orange. The secret to her success? Winnie has developed an ingenious counterfeit scheme that involves importing near-exact replicas of luxury handbags and now she needs someone with a U.S. passport to help manage her business–someone who'd never be suspected of wrongdoing, someone like Ava. But when their spectacular success is threatened and Winnie vanishes once again, Ava is left to face the consequences.
The Heart of the Deal by Lindsay MacMillan | June 7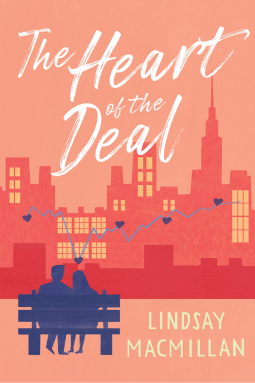 Rae is in a romantic recession.
The Wall Street banker is single in New York City and overwhelmed by the pressure to scramble up the corporate and romantic ladders. Feeling her biological clock ticking, she analyzes her love life like a business deal and vows to lock in a husband before her 30th birthday.
The Manhattan dating app scene has as many ups and downs as the stock market, and outsourcing dates to an algorithm isn't exactly Rae's idea of romance. She considers cutting her losses, but her friends help her stay invested, boosting her spirits with ice cream and cheap wine that they share in their sixth-floor walk-up while recapping cringe-worthy dates.
And then Rae meets Dustin, a poetic soul trapped in a business suit, just like her. She starts to hear wedding bells, but Dustin's struggles with depression will test their relationship, and no amount of financial modeling can project what their future will look like.
Can Rae free herself from the idea she had of what thirty was supposed to look like and let love breathe on its own timeline? Or is she too conditioned to stay on the "right track" to follow her unpaved intuition?
Nightcrawling by Leila Mottley | June 7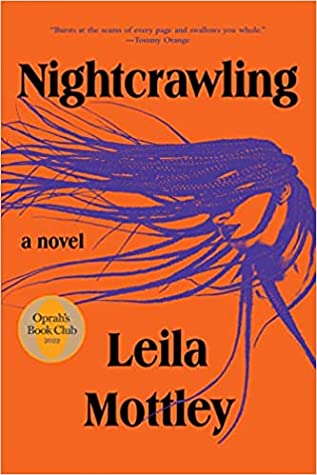 Kiara and her brother, Marcus, are scraping by in an East Oakland apartment complex optimistically called the Regal-Hi. Both have dropped out of high school, their family fractured by death and prison. But while Marcus clings to his dream of rap stardom, Kiara hunts for work to pay their rent–which has more than doubled–and to keep the nine-year-old boy next door, abandoned by his mother, safe and fed.
One night, what begins as a drunken misunderstanding with a stranger turns into the job Kiara never imagined wanting but now desperately needs: nightcrawling. Her world breaks open even further when her name surfaces in an investigation that exposes her as a key witness in a massive scandal within the Oakland Police Department.
Rich with raw beauty, electrifying intensity, and piercing vulnerability, Nightcrawling marks the stunning arrival of a voice unlike any we have heard before.
If You Still Recognise Me by Cynthia So | June 9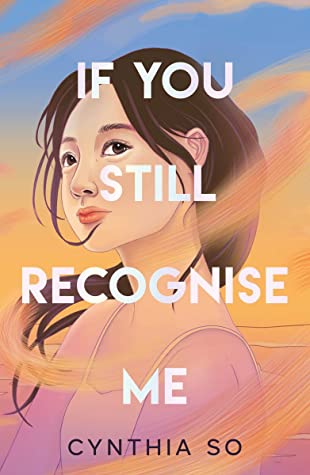 Elsie has a crush on Ada, the only person in the world who truly understands her.
Unfortunately, they've never met in real life and Ada lives an ocean away. But Elsie has decided it's now or never to tell Ada how she feels. That is, until her long-lost best friend Joan walks back into her life.
In a summer of repairing broken connections and building surprising new ones, Elsie realises that she isn't nearly as alone as she thought.
But now she has a choice to make…
Her Majesty's Royal Coven by Juno Dawson | June 10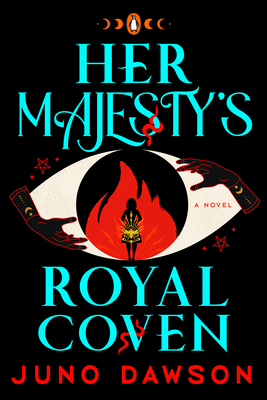 At the dawn of their adolescence, on the eve of the summer solstice, four young girls–Helena, Leonie, Niamh and Elle–took the oath to join Her Majesty's Royal Coven, established by Queen Elizabeth I as a covert government department. Now, decades later, the witch community is still reeling from a civil war and Helena is now the reigning High Priestess of the organization. Yet Helena is the only one of her friend group still enmeshed in the stale bureaucracy of HMRC. Elle is trying to pretend she's a normal housewife, and Niamh has become a country vet, using her powers to heal sick animals. In what Helena perceives as the deepest betrayal, Leonie has defected to start her own more inclusive and intersectional coven, Diaspora. And now Helena has a bigger problem. A young warlock of extraordinary capabilities has been captured by authorities and seems to threaten the very existence of HMRC. With conflicting beliefs over the best course of action, the four friends must decide where their loyalties lie: with preserving tradition, or doing what is right.
Juno Dawson explores gender and the corrupting nature of power in a delightful and provocative story of magic and matriarchy, friendship and feminism. Dealing with all the aspects of contemporary womanhood, as well as being phenomenally powerful witches, Niamh, Helena, Leonie and Elle may have grown apart but they will always be bound by the sisterhood of the coven.
Flying Solo by Linda Holmes | June 14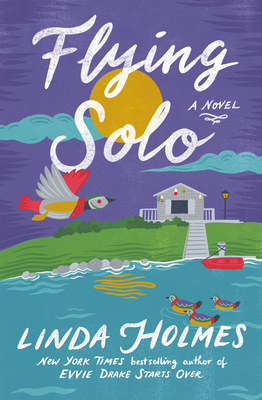 Smarting from her recently cancelled wedding and about to turn forty, Laurie Sassalyn returns to her Maine hometown of Calcasset to handle the estate of her great-aunt Dot, a spirited adventurer who lived to be ninety. Along with boxes of Polaroids and pottery, a mysterious wooden duck shows up at the bottom of a cedar chest. Laurie's curiosity is piqued, especially after she finds a love letter to the never-married Dot that ends with the line, "And anyway, if you're ever desperate, there are always ducks, darling."
Laurie is told that the duck has no financial value. But after it disappears under suspicious circumstances, she feels compelled to figure out why anyone would steal a wooden duck–and why Dot kept it hidden away in the first place. Suddenly Laurie finds herself swept up in a righteous caper that has her negotiating with antiques dealers and con artists, going on after-hours dates at the local library, and reconnecting with her oldest friend and first love. Desperate to uncover her great-aunt's secrets, Laurie must reckon with her past, her future, and ultimately embrace her own vision of flying solo.
Lucie Yi Is Not A Romantic by Lauren Ho | June 21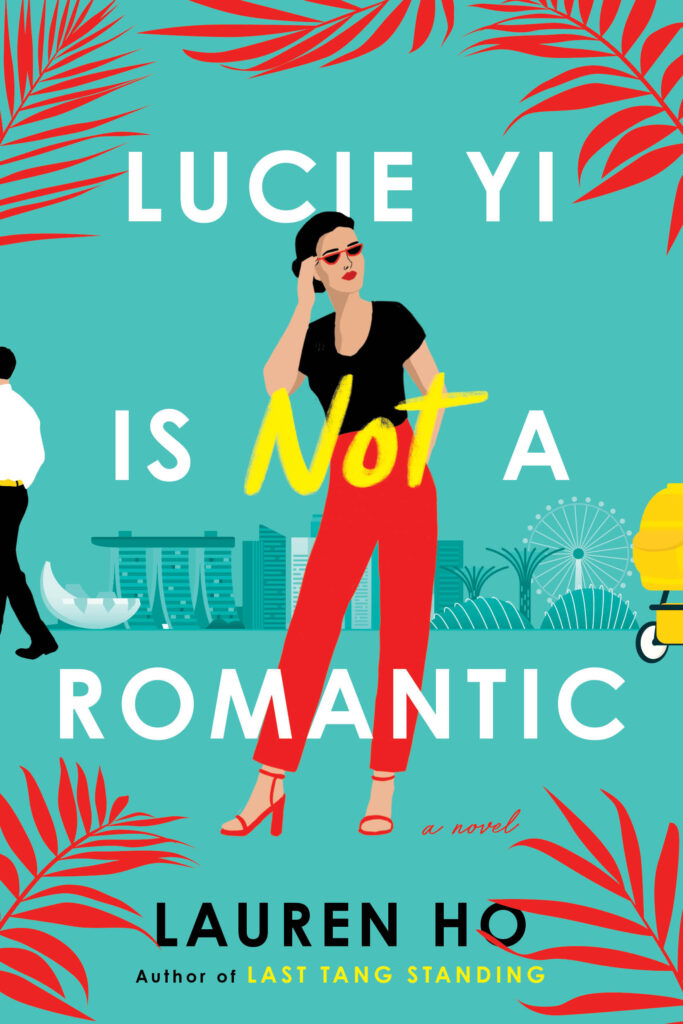 Management consultant Lucie Yi is done waiting for Mr. Right. After a harrowing breakup foiled her plans for children—and drove her to a meltdown in a Tribeca baby store—she's ready to take matters into her own hands. She signs up for an elective co-parenting website to find a suitable partner with whom to procreate—as platonic as family planning can be.
Collin Read checks all of Lucie's boxes; he shares a similar cultural background, he's honest, and most important, he's ready to become a father. When they match, it doesn't take long for Lucie to take a leap of faith for her future. So what if her conservative family might not approve? When Lucie becomes pregnant, the pair return to Singapore and, sure enough, her parents refuse to look on the bright side. Even more complicated, Lucie's ex-fiancé reappears, sparking unresolved feelings and compounding work pressures and the baffling ways her body is changing. Suddenly her straightforward arrangement is falling apart before her very eyes, and Lucie will have to decide how to juggle the demands of the people she loves while pursuing the life she really wants.
Lapvona by Ottessa Moshfegh | June 21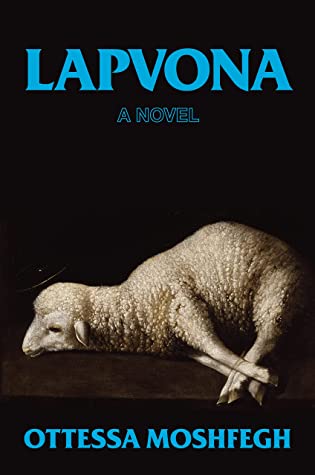 Little Marek, the abused and delusional son of the village shepherd, never knew his mother; his father told him she died in childbirth. One of life's few consolations for Marek is his enduring bond with the blind village midwife, Ina, who suckled him as a baby, as she did so many of the village's children. Ina's gifts extend beyond childcare: she possesses a unique ability to communicate with the natural world. Her gift often brings her the transmission of sacred knowledge on levels far beyond those available to other villagers, however religious they might be. For some people, Ina's home in the woods outside of the village is a place to fear and to avoid, a godless place.
Among their number is Father Barnabas, the town priest and lackey for the depraved lord and governor, Villiam, whose hilltop manor contains a secret embarrassment of riches. The people's desperate need to believe that there are powers that be who have their best interests at heart is put to a cruel test by Villiam and the priest, especially in this year of record drought and famine. But when fate brings Marek into violent proximity to the lord's family, new and occult forces upset the old order. By year's end, the veil between blindness and sight, life and death, the natural world and the spirit world, civility and savagery, will prove to be very thin indeed.
The House Across the Lake by Riley Sager | June 21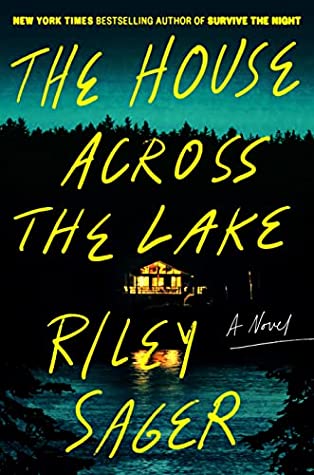 Casey Fletcher, a recently widowed actress trying to escape a streak of bad press, has retreated to the peace and quiet of her family's lake house in Vermont. Armed with a pair of binoculars and several bottles of liquor, she passes the time watching Tom and Katherine Royce, the glamorous couple who live in the house across the lake. They make for good viewing—a tech innovator, Tom is rich; and a former model, Katherine is gorgeous.
One day on the lake, Casey saves Katherine from drowning, and the two strike up a budding friendship. But the more they get to know each other—and the longer Casey watches—it becomes clear that Katherine and Tom's marriage is not as perfect and placid as it appears. When Katherine suddenly vanishes, Casey becomes consumed with finding out what happened to her. In the process, she uncovers eerie, darker truths that turn a tale of voyeurism and suspicion into a story of guilt, obsession and how looks can be very deceiving.
With his trademark blend of sharp characters, psychological suspense, and gasp-worthy surprises, Riley Sager's The House Across the Lake unveils more than one twist that will shock readers until the very last page.