Happy Tuesday! I can't believe that half of 2022 is already gone. How many books published this year have you read so far? I have read 24 out of 50 books I read. I think it's a great number. Anyway, here are 10 upcoming releases that you can add on your Summer tbr.
Disclaimer: This post contains affiliate links. You can check the policy page for more information.
Life Ceremony by Sayaka Murata | July 5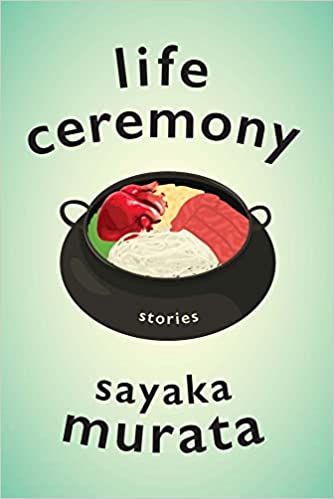 In these twelve stories, Murata mixes an unusual cocktail of humor and horror to portray both the loners and outcasts as well as turning the norms and traditions of society on their head to better question them. Whether the stories take place in modern-day Japan, the future, or an alternate reality is left to the reader's interpretation, as the characters often seem strange in their normality in a frighteningly abnormal world.
In "A First-Rate Material", Nana and Naoki are happily engaged, but Naoki can't stand the conventional use of deceased people's bodies for clothing, accessories, and furniture, and a disagreement around this threatens to derail their perfect wedding day. "Lovers on the Breeze" is told from the perspective of a curtain in a child's bedroom that jealously watches the young girl Naoko as she has her first kiss with a boy from her class and does its best to stop her. "Eating the City" explores the strange norms around food and foraging, while "Hatchling" closes the collection with an extraordinary depiction of the fractured personality of someone who tries too hard to fit in.
Tomorrow, and Tomorrow, and Tomorrow by Gabrielle Zevin | July 5
On a bitter-cold day, in the December of his junior year at Harvard, Sam Masur exits a subway car and sees, amid the hordes of people waiting on the platform, Sadie Green. He calls her name. For a moment, she pretends she hasn't heard him, but then, she turns, and a game begins: a legendary collaboration that will launch them to stardom. These friends, intimates since childhood, borrow money, beg favors, and, before even graduating college, they have created their first blockbuster, Ichigo. Overnight, the world is theirs. Not even twenty-five years old, Sam and Sadie are brilliant, successful, and rich, but these qualities won't protect them from their own creative ambitions or the betrayals of their hearts.
Spanning thirty years, from Cambridge, Massachusetts, to Venice Beach, California, and lands in between and far beyond, Gabrielle Zevin's Tomorrow, and Tomorrow, and Tomorrow is a dazzling and intricately imagined novel that examines the multifarious nature of identity, disability, failure, the redemptive possibilities in play, and above all, our need to connect: to be loved and to love. Yes, it is a love story, but it is not one you have read before.
All Down Darkness Wide by Sean Hewitt | July 12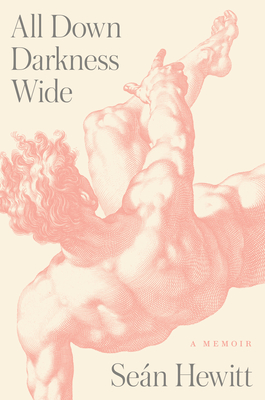 When Seán meets Elias, the two fall headlong into a love story. But as Elias struggles with severe depression, the couple comes face-to-face with crisis. Wrestling with this, Seán Hewitt delves deep into his own history, enlisting the ghosts of queer figures and poets before him. From a nineteenth-century cemetery in Liverpool to the pine forests of Gothenburg, Hewitt plumbs the darkness in search of solace and hope.
All Down Darkness Wide is an unflinching meditation on the burden of living in a world that too often sets happiness and queer life at odds, and a tender portrayal of what it's like to be caught in the undertow of a loved one's suffering. By turns devastating and soaring, it is a mesmerising story of heartache and renewal, and a work of rare and transcendent beauty.
The It Girl by Ruth Ware | July 12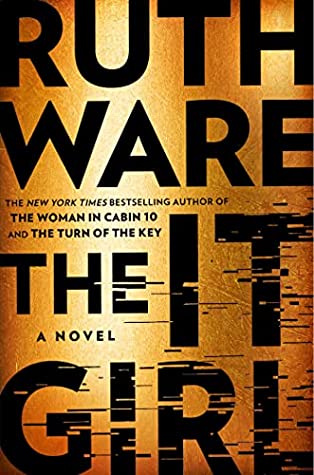 April Coutts-Cliveden was the first person Hannah Jones met at Oxford.
Vivacious, bright, occasionally vicious, and the ultimate It girl, she quickly pulled Hannah into her dazzling orbit. Together, they developed a group of devoted and inseparable friends—Will, Hugh, Ryan, and Emily—during their first term. By the end of the second, April was dead.
Now, a decade later, Hannah and Will are expecting their first child, and the man convicted of killing April, former Oxford porter John Neville, has died in prison. Relieved to have finally put the past behind her, Hannah's world is rocked when a young journalist comes knocking and presents new evidence that Neville may have been innocent. As Hannah reconnects with old friends and delves deeper into the mystery of April's death, she realizes that the friends she thought she knew all have something to hide…including a murder.
Wake the Bones by Elizabeth Kilcoyne | July 12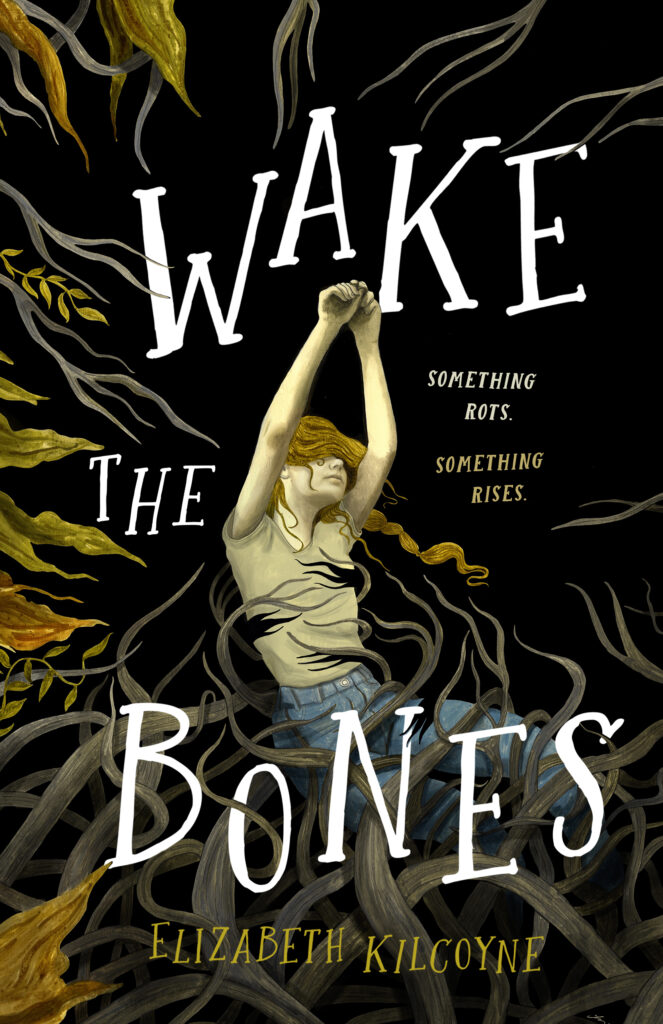 The sleepy little farm that Laurel Early grew up on has awakened. The woods are shifting, the soil is dead under her hands, and her bone pile just stood up and walked away.
After dropping out of college, all she wanted was to resume her life as a tobacco hand and taxidermist and try not to think about the boy she can't help but love.
Instead, a devil from her past has returned to court her, as he did her late mother years earlier.
Now, Laurel must unravel her mother's terrifying legacy and tap into her own innate magic before her future and the fate of everyone she loves is doomed.
What Moves the Dead by T. Kingfisher | July 12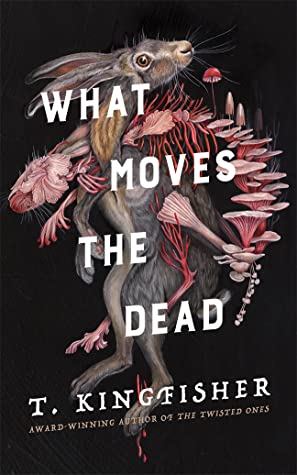 When Alex Easton, a retired soldier, receives word that their childhood friend Madeline Usher is dying, they race to the ancestral home of the Ushers in the remote countryside of Ruritania.
What they find there is a nightmare of fungal growths and possessed wildlife, surrounding a dark, pulsing lake.
Madeline sleepwalks and speaks in strange voices at night, and her brother Roderick is consumed with a mysterious malady of the nerves.
Aided by a redoubtable British mycologist and a baffled American doctor, Alex must unravel the secret of the House of Usher before it consumes them all.
Mary: An Awakening of Terror by Nat Cassidy | July 19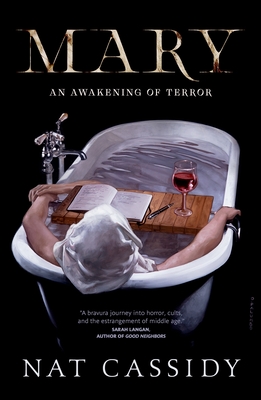 Mary is a quiet, middle-aged woman doing her best to blend into the background. Unremarkable. Invisible. Unknown even to herself.
But lately, things have been changing inside Mary. Along with the hot flashes and body aches, she can't look in a mirror without passing out, and the voices in her head have been urging her to do unspeakable things.
Fired from her job in New York, she moves back to her hometown, hoping to reconnect with her past and inner self. Instead, visions of terrifying, mutilated specters overwhelm her with increasing regularity and she begins auto-writing strange thoughts and phrases. Mary discovers that these experiences are echoes of an infamous serial killer.
Then the killings begin again.
Mary's definitely going to find herself.
The Swell by Allie Reynolds | July 19
Point Break meets And Then There Were None in a pulse-pounding beach read that explores the dangerous ties between a group of elite surfers who are determined to find the perfect waves at any cost…even murder.
The waves are to die for.
Three years ago, passionate surfer Kenna Ward lost her two great loves—after her boyfriend drowned, she hung up her surfboard and swore off the water for good. But she is drawn back to the beach when her best friend, Mikki, announces her sudden engagement to a man Kenna has never met—a member of a tight-knit group of surfers. Kenna travels to a remote Australian beach, entering a dangerous world far from civilization world where the waves, weather, and tides are all that matter. Kenna is tempted back into the surf, and drawn into the dazzling group and the beach they call their own.
But this coastal paradise has a dark side, and members of the group begin to go missing. Kenna realizes that in order to protect Mikki and learn more about the surfers, she must become one of them…without becoming one of their victims. What follows is an adrenaline-fueled thriller packed with twists and turns, exploring the dangerous edge between passion and obsession.
The Last to Vanish by Megan Miranda | July 26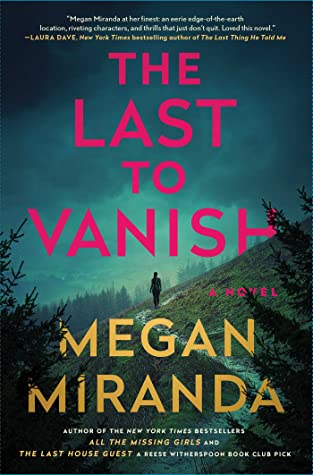 Ten years ago, Abigail Lovett fell into a job she loves, managing The Passage Inn, a cozy, upscale resort nestled in the North Carolina mountain town of Cutter's Pass. Cutter's Pass is best known for its outdoor offerings—rafting and hiking, with access to the Appalachian trail by way of a gorgeous waterfall—and its mysterious history. As the book begins, the string of unsolved disappearances that has haunted the town is once again thrust into the spotlight when journalist Landon West, who was staying at the inn to investigate the story of the vanishing trail, then disappears himself.
Abby has sometimes felt like an outsider within the community, but she's come to view Cutter's Pass as her home. When Landon's brother Trey shows up looking for answers, Abby can't help but feel the town closing ranks. And she's still on the outside. When she finds incriminating evidence that may bring them closer to the truth, Abby soon discovers how little she knows about her coworkers, neighbors, and even those closest to her.
Megan Miranda brings her best writing to The Last to Vanish, a riveting thriller filled with taut suspense and shocking twists that will keep you guessing until the very end.
The Witchery by S. Isabelle | July 26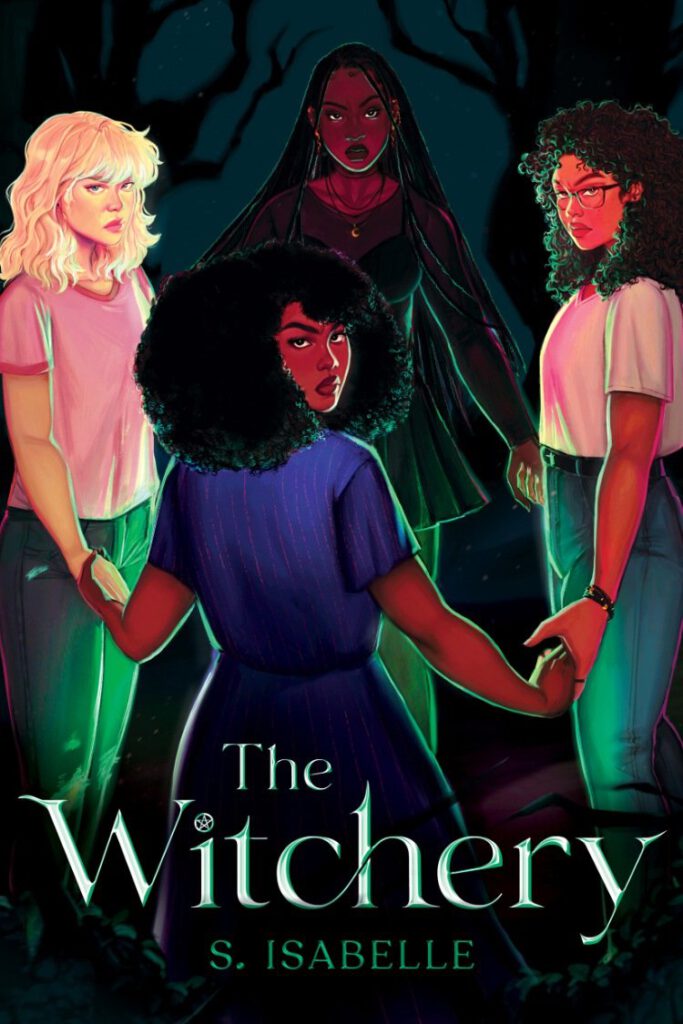 Haelsford, Florida is a Hellmouth. Or at least, that's what Logan, a baby witch struggling to control her powers, thinks as she arrives to the witchtown to begin the new school year at Mesmortes Coven Academy. She is immediately taken under the wing of the infamous Red Three. Iris is a deathwitch who wants nothing more than to break the town's curse; Jailah is one of the most powerful witches at the academy but her thirst for power may lead her down a dark path; and Thalia, the talented greenwitch, is on the run from her religious family and a past that still haunts her.
Fear and prejudice still fuel the uneasy truce between humans and witches who are forced to work together when the Haunting Season begins and Wolves rise from the swamp to feed. With this approaching, two Hammersmitt boys prepare to make their first sacrifices to the witches in exchange for protection. But as they become involved with the Mesmortes witches' plan to end the Wolves' reign of terror once and for all, old dangers lie in wait.
The cost to break the curse may be greater than any witch or human could ever know.