Happy New Year, everyone! The year is starting off with so many exciting new book releases. From Talia Hibbert's young adult debut to Rachel Hawkin's new mystery novel. Goodluck on our tbr list! Here are the ten books that I am particularly excited about.
* This post contains affiliate links. If you choose to purchase after clicking a link, I may receive a commission at no extra cost to you.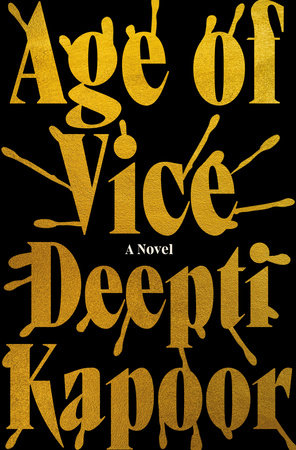 This is the age of vice, where money, pleasure, and power are everything, and the family ties that bind can also kill.
New Delhi, 3 a.m. A speeding Mercedes jumps the curb and in the blink of an eye, five people are dead. It's a rich man's car, but when the dust settles there is no rich man at all, just a shell-shocked servant who cannot explain the strange series of events that led to this crime. Nor can he foresee the dark drama that is about to unfold.
Deftly shifting through time and perspective in contemporary India, Age of Vice is an epic, action-packed story propelled by the seductive wealth, startling corruption, and bloodthirsty violence of the Wadia family — loved by some, loathed by others, feared by all.
In the shadow of lavish estates, extravagant parties, predatory business deals and calculated political influence, three lives become dangerously intertwined: Ajay is the watchful servant, born into poverty, who rises through the family's ranks. Sunny is the playboy heir who dreams of outshining his father, whatever the cost. And Neda is the curious journalist caught between morality and desire. Against a sweeping plot fueled by loss, pleasure, greed, yearning, violence and revenge, will these characters' connections become a path to escape, or a trigger of further destruction?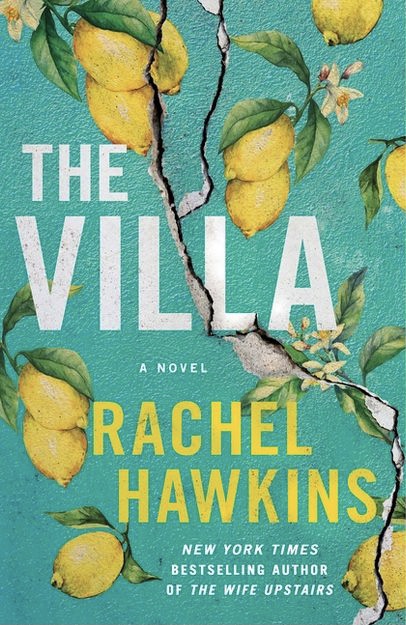 As kids, Emily and Chess were inseparable. But by their 30s, their bond has been strained by the demands of their adult lives. So when Chess suggests a girls trip to Italy, Emily jumps at the chance to reconnect with her best friend.
Villa Aestas in Orvieto is a high-end holiday home now, but in 1974, it was known as Villa Rosato, and rented for the summer by a notorious rock star, Noel Gordon. In an attempt to reignite his creative spark, Noel invites up-and-coming musician, Pierce Sheldon to join him, as well as Pierce's girlfriend, Mari, and her stepsister, Lara. But he also sets in motion a chain of events that leads to Mari writing one of the greatest horror novels of all time, Lara composing a platinum album––and ends in Pierce's brutal murder.
As Emily digs into the villa's complicated history, she begins to think there might be more to the story of that fateful summer in 1974. That perhaps Pierce's murder wasn't just a tale of sex, drugs, and rock & roll gone wrong, but that something more sinister might have occurred––and that there might be clues hidden in the now-iconic works that Mari and Lara left behind.
Yet the closer that Emily gets to the truth, the more tension she feels developing between her and Chess. As secrets from the past come to light, equally dangerous betrayals from the present also emerge––and it begins to look like the villa will claim another victim before the summer ends.
Inspired by Fleetwood Mac, the Manson murders, and the infamous summer Percy and Mary Shelley spent with Lord Byron at a Lake Geneva castle––the birthplace of Frankenstein––The Villa welcomes you into its deadly legacy.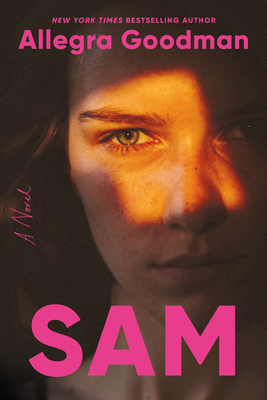 There is a girl, and her name is Sam. She adores her father, though he isn't around much. Her mother, Courtney, struggles to make ends meet, and never fails to remind her daughter that her life should be different. Sam doesn't fit in at school, where the other girls have the right shade of blue jeans and don't question the rules. Sam doesn't care about jeans or rules. She just loves to climb–trees, fences, walls, the side of a building. When she's climbing, she discovers a place she belongs: she can turn off her brain, pain has a purpose, and it's okay if you want to win.
As Sam grows into her teens, she grapples with self-doubt and insecurity. She yearns for her climbing coach to notice her, but his attention crosses boundaries she doesn't know how to resist. She wishes her father would leave for good, instead of always coming and going, but once he's gone, she realizes how much she's lost. She rages against her mother's constant pressure to plan for a more secure future. Wrestling with who she wants to be in the face of what she's expected to do, Sam comes to understand that she alone can make her dreams come true.
Allegra Goodman's beautiful and wise novel Sam is deceptively simple: it is about a girl who becomes a woman. But underneath its straightforward chronology and spare sentences lie layers of extraordinary depth, sensitivity, and tenderness. This unforgettable ode to girlhood asks, What happens to a child's sense of joy and belonging–her belief in herself–as she grows up? The answer will break your heart, but will also leave you full of hope.
Bradley Graeme is pretty much perfect. He's a star football player, manages his OCD well (enough), and comes out on top in all his classes . . . except the ones he shares with his ex-best friend, Celine.
Celine Bangura is conspiracy-theory-obsessed. Social media followers eat up her takes on everything from UFOs to holiday overconsumption–yet, she's still not cool enough for the popular kids' table. Which is why Brad abandoned her for the in-crowd years ago. (At least, that's how Celine sees it.)
These days, there's nothing between them other than petty insults and academic rivalry. So when Celine signs up for a survival course in the woods, she's surprised to find Brad right beside her.
Forced to work as a team for the chance to win a grand prize, these two teens must trudge through not just mud and dirt but their messy past. And as this adventure brings them closer together, they begin to remember the good bits of their history. But has too much time passed . . . or just enough to spark a whole new kind of relationship?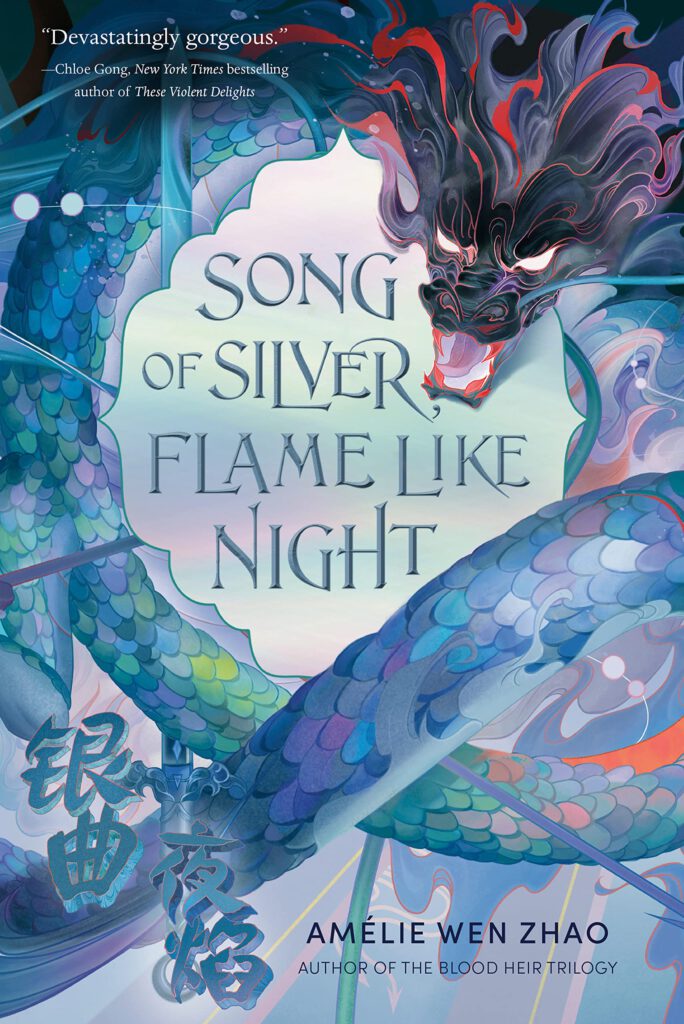 In a fallen kingdom, one girl carries the key to discovering the secrets of her nation's past—and unleashing the demons that sleep at its heart. An epic fantasy series inspired by the mythology and folklore of ancient China.
Once, Lan had a different name. Now she goes by the one the Elantian colonizers gave her when they invaded her kingdom, killed her mother, and outlawed her people's magic. She spends her nights as a songgirl in Haak'gong, a city transformed by the conquerors, and her days scavenging for what she can find of the past. Anything to understand the strange mark burned into her arm by her mother in her last act before she died.
The mark is mysterious—an untranslatable Hin character—and no one but Lan can see it. Until the night a boy appears at her teahouse and saves her life.
Zen is a practitioner—one of the fabled magicians of the Last Kingdom. Their magic was rumored to have been drawn from the demons they communed with. Magic believed to be long lost. Now it must be hidden from the Elantians at all costs.
When Zen comes across Lan, he recognizes what she is: a practitioner with a powerful ability hidden in the mark on her arm. He's never seen anything like it—but he knows that if there are answers, they lie deep in the pine forests and misty mountains of the Last Kingdom, with an order of practitioning masters planning to overthrow the Elantian regime.
Both Lan and Zen have secrets buried deep within—secrets they must hide from others, and secrets that they themselves have yet to discover. Fate has connected them, but their destiny remains unwritten. Both hold the power to liberate their land. And both hold the power to destroy the world.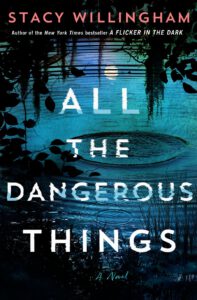 One year ago, Isabelle Drake's life changed forever: her toddler son, Mason, was taken out of his crib in the middle of the night while she and her husband were asleep in the next room. With little evidence and few leads for the police to chase, the case quickly went cold. However, Isabelle cannot rest until Mason is returned to her—literally.
Except for the occasional catnap or small blackout where she loses track of time, she hasn't slept in a year.
Isabelle's entire existence now revolves around finding him, but she knows she can't go on this way forever. In hopes of jarring loose a new witness or buried clue, she agrees to be interviewed by a true-crime podcaster—but his interest in Isabelle's past makes her nervous. His incessant questioning paired with her severe insomnia has brought up uncomfortable memories from her own childhood, making Isabelle start to doubt her recollection of the night of Mason's disappearance, as well as second-guess who she can trust… including herself. But she is determined to figure out the truth no matter where it leads.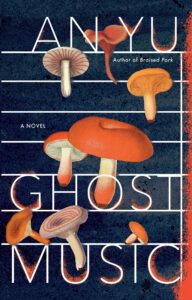 For three years, Song Yan has filled the emptiness of her Beijing apartment with the tentative notes of her young piano students. She gave up on her own career as a concert pianist many years ago, but her husband Bowen, an executive at a car company, has long rebuffed her pleas to have a child. He resists even when his mother arrives from the southwestern Chinese region of Yunnan and begins her own campaign for a grandchild. As tension in the household rises, it becomes harder for Song Yan to keep her usual placid demeanor, especially since she is troubled by dreams of a doorless room she can't escape, populated only by a strange orange mushroom.
When a parcel of mushrooms native to her mother-in-law's province is delivered seemingly by mistake, Song Yan sees an opportunity to bond with her, and as the packages continue to arrive every week, the women stir-fry and grill the mushrooms, adding them to soups and noodles. When a letter arrives in the mail from the sender of the mushrooms, Song Yan's world begins to tilt further into the surreal. Summoned to an uncanny, seemingly ageless house hidden in a hutong that sits in the middle of the congested city, she finds Bai Yu, a once world-famous pianist who disappeared ten years ago.
A gorgeous and atmospheric novel of art and expression, grief and survival, memory and self-discovery, Ghost Music animates contemporary Beijing through the eyes of a lonely yet hopeful young woman and gives vivid color and texture to the promise of new beginnings.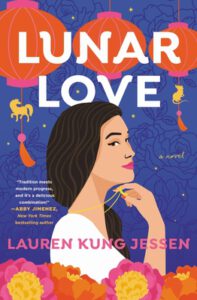 This sweet, enemies-to-lovers debut rom-com filled with Chinese astrology will undoubtedly prove to be a perfect match with readers of Helen Hoang, Jasmine Guillory, and Helena Hunting.
Always a matchmaker, never a match…
Olivia Huang Christenson is excited-slash-terrified to be taking over her grandmother's matchmaking business. But when she learns that a new dating app has made her Pó Po's traditional Chinese zodiac approach all about "animal attraction," her emotions skew more toward furious-slash-outraged. Especially when L.A.'s most-eligible bachelor Bennett O'Brien is behind the app that could destroy her family's legacy…
Liv knows better than to fall for any guy, let alone an infuriatingly handsome one who believes that traditions are meant to be broken. As the two businesses go head to head, Bennett and Liv make a deal: they'll find a match for each other—and whoever falls in love loses. But Liv is dealing with someone who's already adept at stealing business ideas . . . so what's stopping him from stealing her heart too?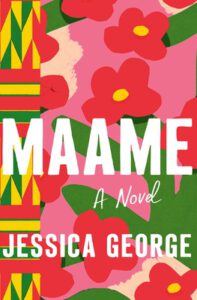 Maame (ma-meh) has many meanings in Twi but in my case, it means woman.
It's fair to say that Maddie's life in London is far from rewarding. With a mother who spends most of her time in Ghana (yet still somehow manages to be overbearing), Maddie is the primary caretaker for her father, who suffers from advanced stage Parkinson's. At work, her boss is a nightmare and Maddie is tired of always being the only Black person in every meeting.
When her mum returns from her latest trip to Ghana, Maddie leaps at the chance to get out of the family home and finally start living. A self-acknowledged late bloomer, she's ready to experience some important "firsts": She finds a flat share, says yes to after-work drinks, pushes for more recognition in her career, and throws herself into the bewildering world of internet dating. But it's not long before tragedy strikes, forcing Maddie to face the true nature of her unconventional family, and the perils––and rewards––of putting her heart on the line.
Smart, funny, and deeply affecting, Maame deals with the themes of our time with humor and poignancy: from familial duty and racism, to female pleasure, the complexity of love, and the life-saving power of friendship. Most important, it explores what it feels like to be torn between two homes and cultures―and it celebrates finally being able to find where you belong.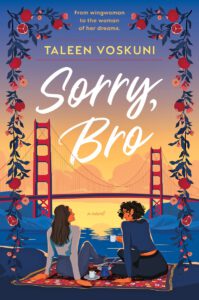 An Armenian-American woman rediscovers her roots and embraces who she really is in this vibrant and heartfelt queer rom-com by debut author Taleen Voskuni.
When Nar's non-Armenian boyfriend gets down on one knee and proposes to her in front of a room full of drunk San Francisco tech boys, she realizes it's time to find someone who shares her idea of romance.
Enter her mother: armed with plenty of mom-guilt and a spreadsheet of Facebook-stalked Armenian men, she convinces Nar to attend Explore Armenia, a month-long series of events in the city. But it's not the mom-approved playboy doctor or wealthy engineer who catches her eye—it's Erebuni, a woman as equally immersed in the witchy arts as she is in preserving Armenian identity. Suddenly, with Erebuni as her wingwoman, the events feel like far less of a chore, and much more of an adventure. Who knew cooking up kuftes together could be so . . . sexy?
Erebuni helps Nar see the beauty of their shared culture and makes her feel understood in a way she never has before. But there's one teeny problem: Nar's not exactly out as bisexual. The clock is ticking on Nar's double life, though—the closing event banquet is coming up, and her entire extended family will be there, along with Erebuni. Her worlds will inevitably collide, but Nar is determined to be brave, determined to claim her happiness: proudly Armenian, proudly bisexual, and proudly herself for the first time in her life.