Happy 1st of February! It's also Tuesday so we know what it means! There's a lot of new releases coming out this month, so I've only picked 10 out of them and 5 of these books are coming out today. Here are the books I can't wait to read: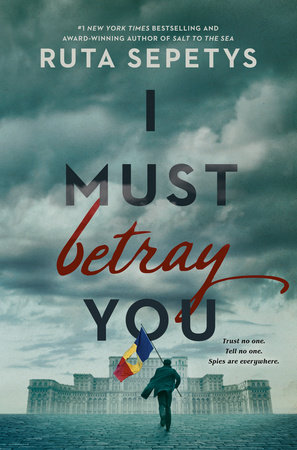 I Must Betray You by Ruta Sepetys | February 1
Romania, 1989. Communist regimes are crumbling across Europe. Seventeen-year-old Cristian Florescu dreams of becoming a writer, but Romanians aren't free to dream; they are bound by rules and force.
Amidst the tyrannical dictatorship of Nicolae Ceaușescu in a country governed by isolation and fear, Cristian is blackmailed by the secret police to become an informer. He's left with only two choices: betray everyone and everything he loves—or use his position to creatively undermine the most notoriously evil dictator in Eastern Europe.
Cristian risks everything to unmask the truth behind the regime, give voice to fellow Romanians, and expose to the world what is happening in his country. He eagerly joins the revolution to fight for change when the time arrives. But what is the cost of freedom?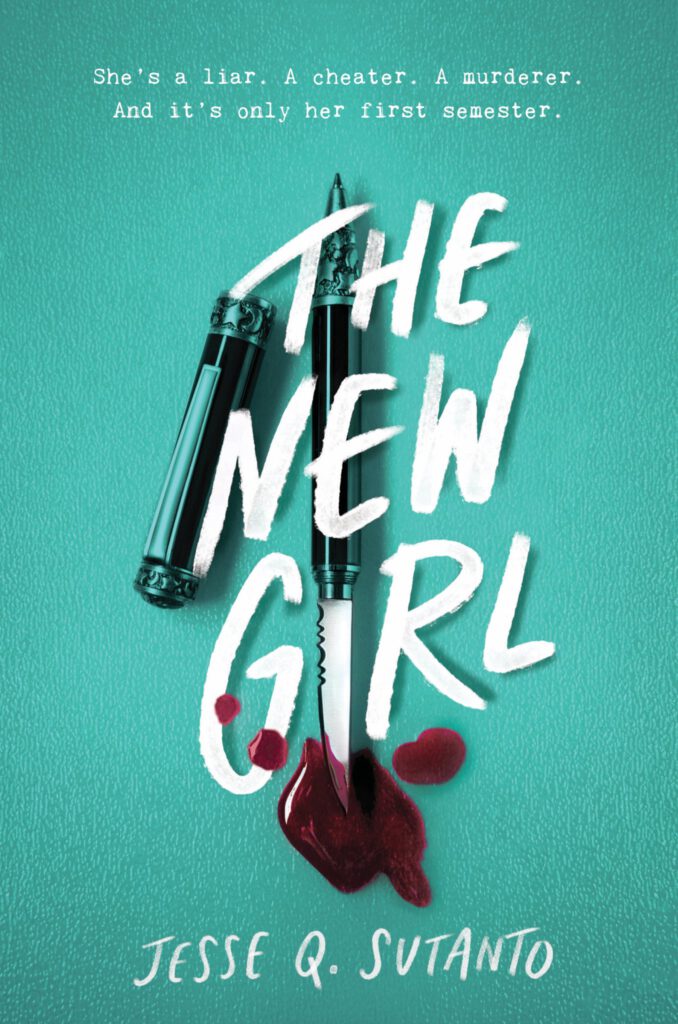 The New Girl by Jesse Sutanto | February 1
Lia Setiawan has never really fit in. When she wins a full ride to the prestigious Draycott Academy on a track scholarship, she's determined to make it work even though she's never felt more out of place. But on her first day there she witnesses a girl being forcefully carried away by campus security.
Her new schoolmates and teachers seem unfazed, but it leaves her unsure of what she's gotten herself into. As she uncovers the secrets of Draycott, complete with a corrupt teacher, a golden boy who isn't what he seems, and a blackmailer determined to get her thrown out, she's not sure if she can trust anyone–especially when the threats against her take a deadly turn.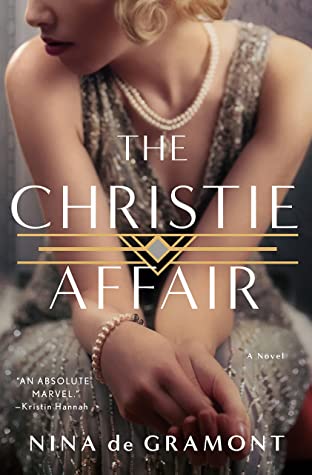 The Christie Affair by Nina de Gramont | February 1
In 1926, Agatha Christie disappeared for 11 days. Only I know the truth of her disappearance.
I'm no Hercule Poirot.
I'm her husband's mistress.
Agatha Christie's world is one of glamorous society parties, country house weekends, and growing literary fame.
Nan O'Dea's world is something very different. Her attempts to escape a tough London upbringing during the Great War led to a life in Ireland marred by a hidden tragedy.
After fighting her way back to England, she's set her sights on Agatha. Because Agatha Christie has something Nan wants. And it's not just her husband.
Despite their differences, the two women will become the most unlikely of allies. And during the mysterious eleven days that Agatha goes missing, they will unravel a dark secret that only Nan holds the key to . . .
The Christie Affair is a stunning novel which reimagines the unexplained eleven-day disappearance of Agatha Christie in 1926 that captivated the world.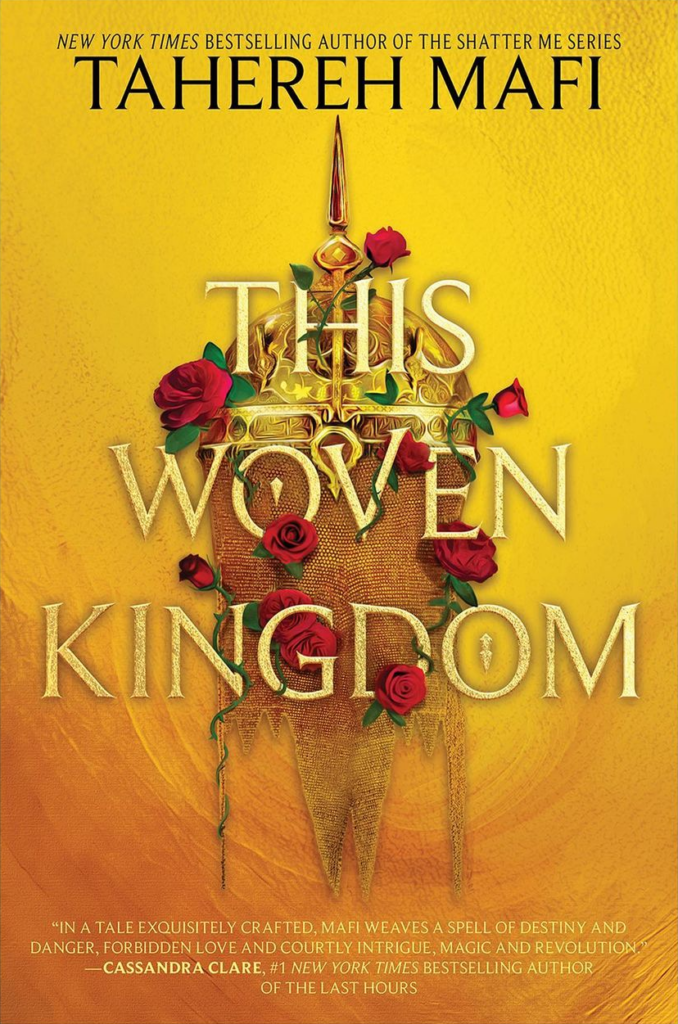 This Woven Kingdom by Tahereh Mafi | February 1
Clashing empires, forbidden romance, and a long-forgotten queen destined to save her people—bestselling author Tahereh Mafi's first in an epic, romantic trilogy inspired by Persian mythology.
To all the world, Alizeh is a disposable servant, not the long-lost heir to an ancient Jinn kingdom forced to hide in plain sight.
The crown prince, Kamran, has heard the prophecies foretelling the death of his king. But he could never have imagined that the servant girl with the strange eyes, the girl he can't put out of his mind, would one day soon uproot his kingdom—and the world.
Perfect for fans of Leigh Bardugo, Tomi Adeyemi, and Sabaa Tahir, this is the explosive first book in a new fantasy trilogy from the New York Times bestselling and National Book Award-nominated author Tahereh Mafi.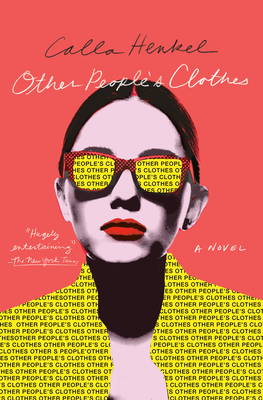 Other People's Clothes by Calla Henkel | February 1
A propulsive debut with a wicked sense of humor in which two American ex-pats obsessed with the Amanda Knox trial find themselves at the nexus of murder and celebrity in glittering late-aughts Berlin.
Hoping to escape the pain of the recent murder of her best friend, art student Zoe Beech finds herself studying abroad in the bohemian capital of Europe–Berlin. Zoe, rudderless, relies on the arrangements of fellow exchange student Hailey Mader, who idolizes Warhol and Britney Spears and wants nothing more than to be an art star. On Craigslist, Hailey unknowingly stumbles on an apartment sublet posted by a well-known thriller writer. Feeling as though they've won the lottery, the women move into the high-ceilinged pre-war flat. Soon they realize that their landlady, Beatrice, who is supposed to be on a residency in Vienna, is watching them–and her next book appears to be based on their lives. Taking stock of their mundane routines–Law and Order binges and nightly nachos–Hailey insists they become people worthy of a novel. As the year unravels and events spiral out of control, they begin to wonder whose story they are living, and how will it end?
Other People's Clothes is brilliant on the sometimes dangerous intensity of female friendships, on millennial life in the city, on the lengths people will go to in order to eradicate emotional pain.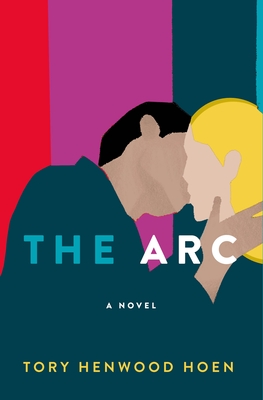 The Arc by Tory Henwood Hoen | February 8
35-year-old Ursula Byrne, VP of Strategic Audacity at a branding agency in Manhattan, is successful, witty, whip-smart, and single. She's tried all the dating apps, and let's just say: she's underwhelmed by her options. You'd think that by now someone would have come up with something more bespoke; a way for users to be more tailored about who and what they want in a life partner–how hard could that be?
Enter The Arc: a highly secretive, super-sophisticated matchmaking service that uses a complex series of emotional, psychological and physiological assessments to architect partnerships that will go the distance. The price tag is high, the promise ambitious–a level of lifelong compatibility that would otherwise be unattainable. In other words, The Arc will find your ideal mate.
Ursula is paired with 42-year-old lawyer Rafael Banks. From moment one, this feels like the electric, lasting love they've each been seeking their whole adult lives. But as their relationship unfolds in unanticipated ways, the two begin to realize that true love is never a sure thing. And the arc of a relationship is never predictable…even when it's fully optimized.
Ophelia After All by Racquel Marie | February 8
A teen girl navigates friendship drama, the end of high school, and discovering her queerness in Ophelia After All, a hilarious and heartfelt contemporary YA debut by author Racquel Marie.
Ophelia Rojas knows what she likes: her best friends, Cuban food, rose-gardening, and boys – way too many boys. Her friends and parents make fun of her endless stream of crushes, but Ophelia is a romantic at heart. She couldn't change, even if she wanted to.
So when she finds herself thinking more about cute, quiet Talia Sanchez than the loss of a perfect prom with her ex-boyfriend, seeds of doubt take root in Ophelia's firm image of herself. Add to that the impending end of high school and the fracturing of her once-solid friend group, and things are spiraling a little out of control. But the course of love–and sexuality–never did run smooth. As her secrets begin to unravel, Ophelia must make a choice between clinging to the fantasy version of herself she's always imagined or upending everyone's expectations to rediscover who she really is, after all.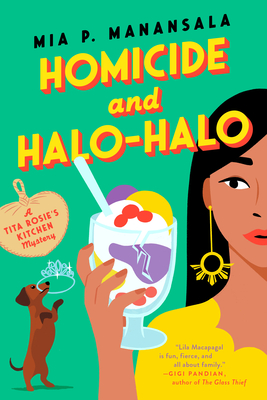 Homicide and Halo-Halo by Mia Manansala | February 8
Things are heating up for Lila Macapagal. Not in her love life, which she insists on keeping nonexistent despite the attention of two very eligible bachelors. Or her professional life, since she can't bring herself to open her new cafe after the unpleasantness that occurred a few months ago at her aunt's Filipino restaurant, Tita Rosie's Kitchen. No, things are heating up quite literally, since summer, her least favorite season, has just started.
To add to her feelings of sticky unease, Lila's little town of Shady Palms has resurrected the Miss Teen Shady Palms Beauty Pageant, which she won many years ago–a fact that serves as a wedge between Lila and her cousin slash rival, Bernadette. But when the head judge of the pageant is murdered and Bernadette becomes the main suspect, the two must put aside their differences and solve the case–because it looks like one of them might be next.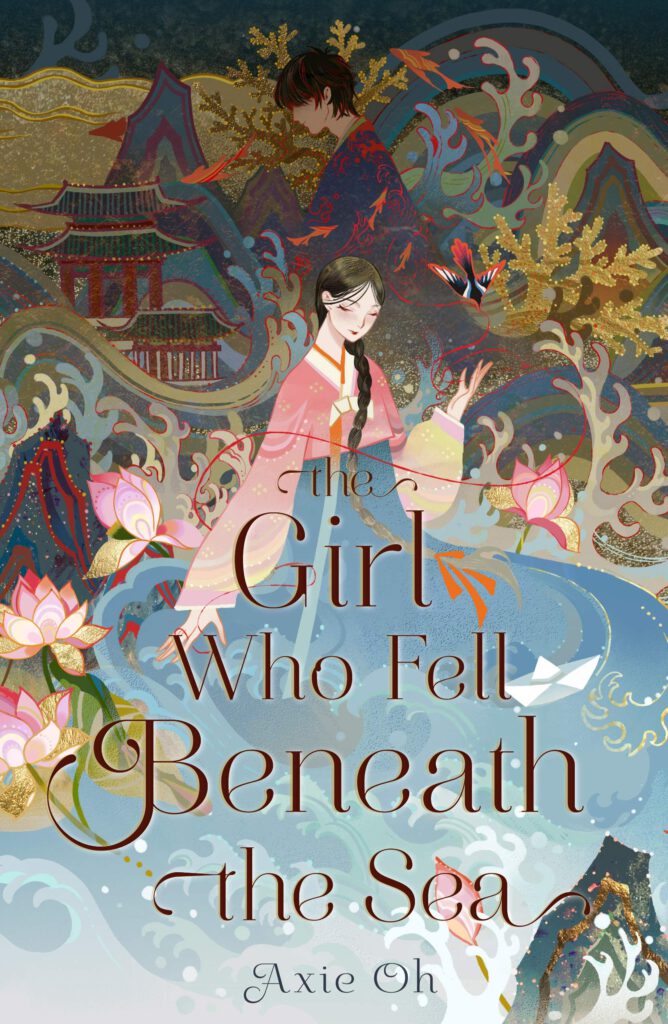 The Girl Who Fell Beneath the Sea by Axie Oh | February 22
Deadly storms have ravaged Mina's homeland for generations. Floods sweep away entire villages, while bloody wars are waged over the few remaining resources. Her people believe the Sea God, once their protector, now curses them with death and despair. In an attempt to appease him, each year a beautiful maiden is thrown into the sea to serve as the Sea God's bride, in the hopes that one day the "true bride" will be chosen and end the suffering.
Many believe that Shim Cheong, the most beautiful girl in the village—and the beloved of Mina's older brother Joon—may be the legendary true bride. But on the night Cheong is to be sacrificed, Joon follows Cheong out to sea, even knowing that to interfere is a death sentence. To save her brother, Mina throws herself into the water in Cheong's stead.
Swept away to the Spirit Realm, a magical city of lesser gods and mythical beasts, Mina seeks out the Sea God, only to find him caught in an enchanted sleep. With the help of a mysterious young man named Shin—as well as a motley crew of demons, gods and spirits—Mina sets out to wake the Sea God and bring an end to the killer storms once and for all.
But she doesn't have much time: A human cannot live long in the land of the spirits. And there are those who would do anything to keep the Sea God from waking…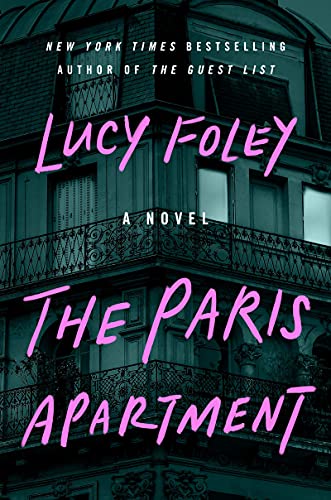 The Paris Apartment by Lucy Foley | February 22
Jess needs a fresh start. She's broke and alone, and she's just left her job under less than ideal circumstances. Her half-brother Ben didn't sound thrilled when she asked if she could crash with him for a bit, but he didn't say no, and surely everything will look better from Paris. Only when she shows up – to find a very nice apartment, could Ben really have afforded this? – he's not there.
The longer Ben stays missing, the more Jess starts to dig into her brother's situation, and the more questions she has. Ben's neighbors are an eclectic bunch, and not particularly friendly. Jess may have come to Paris to escape her past, but it's starting to look like it's Ben's future that's in question.
The socialite – The nice guy – The alcoholic – The girl on the verge – The concierge
Everyone's a neighbor. Everyone's a suspect. And everyone knows something they're not telling.