Last month of 2021! I read somewhere that December is not an ideal time or month to release a new book because most of the people are busy with the holidays. But I think it's different for us book lovers. Anyway, here are the books I'm excited for this month.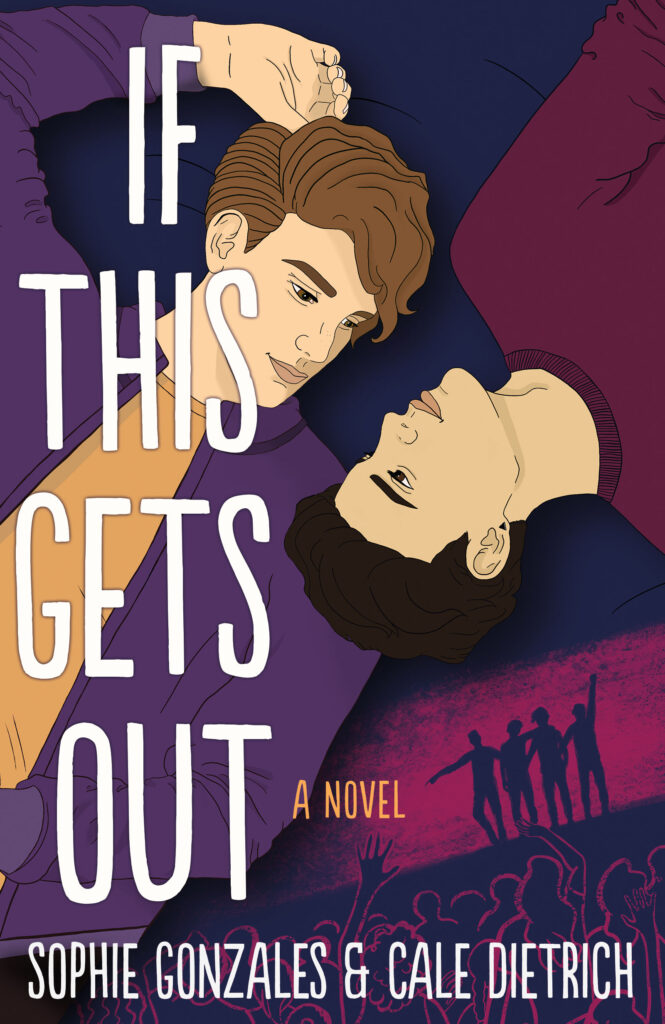 If This Gets Out – Sophie Gonzales, Cale Dietrich | December 7
Eighteen-year-olds Ruben Montez and Zach Knight are two members of the boy-band Saturday, one of the biggest acts in America. Along with their bandmates, Angel Phan and Jon Braxton, the four are teen heartbreakers in front of the cameras and best friends backstage. But privately, cracks are starting to form: their once-easy rapport is straining under the pressures of fame, and Ruben confides in Zach that he's feeling smothered by management's pressure to stay in the closet.
On a whirlwind tour through Europe, with both an unrelenting schedule and minimal supervision, Ruben and Zach come to rely on each other more and more, and their already close friendship evolves into a romance. But when they decide they're ready to tell their fans and live freely, Zach and Ruben start to truly realize that they will never have the support of their management. How can they hold tight to each other when the whole world seems to want to come between them?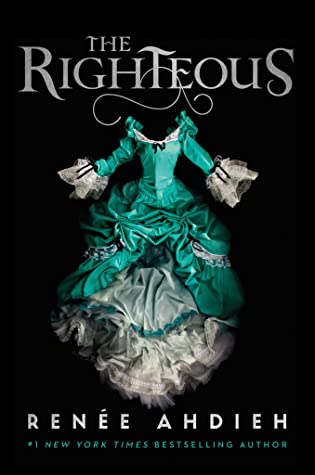 The Righteous – Renée Ahdieh | December 7
Following the explosive events of The Damned, Odette faces a vampire's final death. The Court of the Lions have done everything they can to save her but have failed. A healer from the Sylvan Vale could help her, but only Arjun Desai, as a half fey, can cross the boundary between realms. The Sylvan Vale is a world Arjun despises, and in return, it despises him. But knowing it could save Odette, he returns to the Vale with all haste, leaving the mirrored tare between the two worlds open and unwittingly setting the stage for both love and war.
It's mere days until Pippa Montrose is to wed Phoebus Devereux and become a member of his well-heeled family, offering salvation to her own. But Celine is missing. Pippa has no idea where her best friend has gone, but she's certain it's in the company of vampire Sébastien Saint Germain and that Arjun can lead her to them. Pippa enjoins the help of Eloise, the daughter of a powerful sorceress, to discover the gateway Arjun uses to travel between worlds. Pippa, tired of hesitating in life, marches right through in search of her friend. But what she discovers on the other side is a dangerous, duplicitous world full of mischief and magic she doesn't understand, and most unexpectedly, she finds love.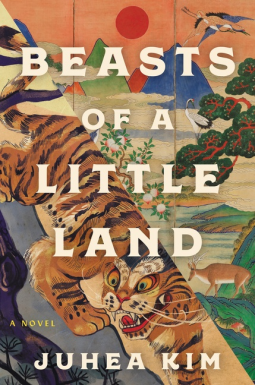 Beasts of a Little Land by Juhea Kim | December 7
An epic story of love, war, and redemption set against the backdrop of the Korean independence movement, following the intertwined fates of a young girl sold to a courtesan school and the penniless son of a hunter
In 1917, deep in the snowy mountains of occupied Korea, an impoverished local hunter on the brink of starvation saves a young Japanese officer from an attacking tiger. In an instant, their fates are connected—and from this encounter unfolds a saga that spans half a century.
In the aftermath, a young girl named Jade is sold by her family to Miss Silver's courtesan school, an act of desperation that will cement her place in the lowest social status. When she befriends an orphan boy named JungHo, who scrapes together a living begging on the streets of Seoul, they form a deep friendship. As they come of age, JungHo is swept up in the revolutionary fight for independence, and Jade becomes a sought-after performer with a new romantic prospect of noble birth. Soon Jade must decide whether she will risk everything for the one who would do the same for her.
From the perfumed chambers of a courtesan school in Pyongyang to the glamorous cafes of a modernizing Seoul and the boreal forests of Manchuria, where battles rage, Juhea Kim's unforgettable characters forge their own destinies as they wager their nation's. Immersive and elegant, Beasts of a Little Land unveils a world where friends become enemies, enemies become saviors, heroes are persecuted, and beasts take many shapes.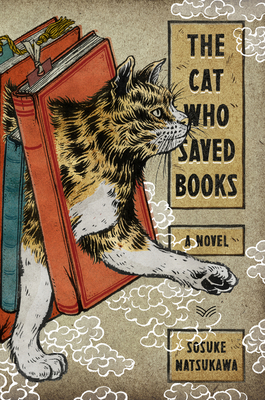 The Cat Who Saved Books by Sōsuke Natsukawa, translated by Louise Heal Kawai | December 7
Bookish high school student Rintaro Natsuki is about to close the secondhand bookstore he inherited from his beloved bookworm grandfather. Then, a talking cat named Tiger appears with an unusual request. The feline asks for—or rather, demands—the teenager's help in saving books with him. The world is full of lonely books left unread and unloved, and Tiger and Rintaro must liberate them from their neglectful owners. 
Their mission sends this odd couple on an amazing journey, where they enter different mazes to set books free. Through their travels, Tiger and Rintaro meet a man who leaves his books to perish on a bookshelf, an unwitting book torturer who cuts the pages of books into snippets to help people speed read, and a publishing drone who only wants to create bestsellers. Their adventures culminate in one final, unforgettable challenge—the last maze that awaits leads Rintaro down a realm only the bravest dare enter…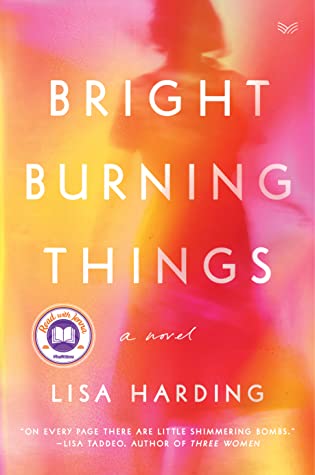 Bright Burning Things by Lisa Harding | December 7
Sonya used to perform on stage. She attended glamorous parties, dated handsome men, rode in fast cars. But somewhere along the way, the stage lights Sonya lived for dimmed to black. In their absence, came darkness—blackouts, empty cupboards, hazy nights she could not remember.
Haunted by her failed career and lingering trauma from her childhood, Sonya fell deep into an alcoholic abyss. What kept her from losing herself completely was Tommy, her son. But her love for Tommy rivaled her love for the bottle. Addiction amplified her fear of losing her child; every maternal misstep compelled her to drink. Tommy's precious life was in her shaky hands. 
Eventually Sonya was forced to make a choice. Give up drinking or lose Tommy—forever.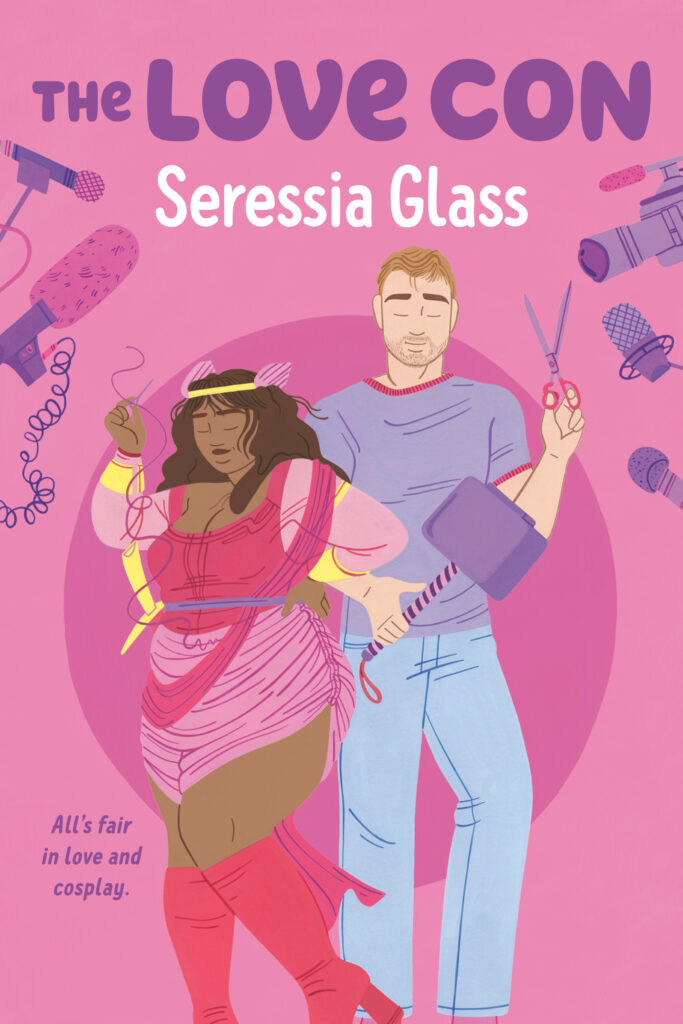 The Love Con by Seressia Glass | December 14
Sometimes Kenya Davenport believes she was switched at the hospital–how else could a lover of anime, gaming, and cosplay come from STEM parents? Still, Kenya dreams of being able to turn her creative hobby into a career. She finally has a chance to make it big when she joins the reality show competition Cosplay or No Way.
There's just one catch: the challenge for the final round is all about iconic pairs, and the judges want the contestants' significant others to participate. Unfortunately, Kenya is as single as can be at the moment. Luckily her best friend, Cameron Lassiter, agrees to be her fake boyfriend for the show.
Roleplaying a couple in love will force them to explore what they're hiding under the mask of friendship. Can Kenya and Cam fake it until she makes it, or will she be real about her feelings, knowing it could cost her the best friend she's ever had?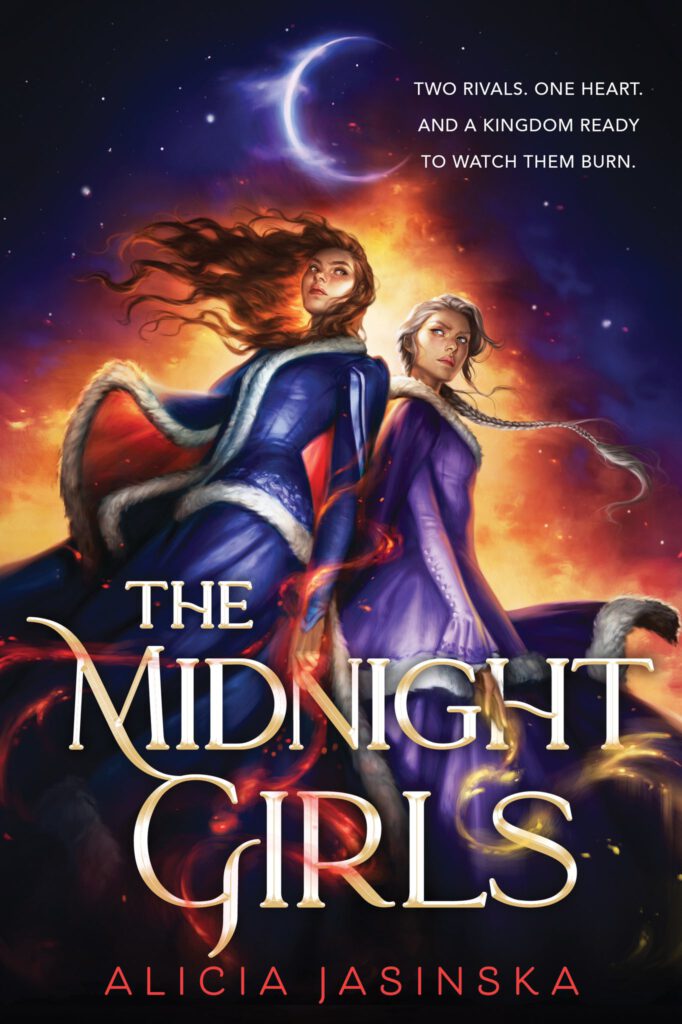 The Midnight Girls by Alicia Jasinska | December 28
It's Karnawał season in the snow-cloaked Kingdom of Lechija, and from now until midnight when the church bells ring an end to Devil's Tuesday time will be marked with wintry balls and glittery disguises, cavalcades of nightly torch-lit "kuligi" sleigh-parties.
Unbeknownst to the oblivious merrymakers, two monsters join the fun, descending upon the royal city of Warszów in the guise of two innocent girls. Newfound friends and polar opposites, Zosia and Marynka seem destined to have a friendship that's stronger even than magic. But that's put to the test when they realize they both have their sights set on Lechija's pure-hearted prince. A pure heart contains immeasurable power and Marynka plans to bring the prince's back to her grandmother in order to prove herself. While Zosia is determined to take his heart and its power for her own.
When neither will sacrifice their ambitions for the other, the festivities spiral into a wild contest with both girls vying to keep the hapless prince out of the other's wicked grasp. But this isn't some remote forest village, where a hint of stray magic might go unnoticed, Warszów is the icy capital of a kingdom that enjoys watching monsters burn, and if Zosia and Marynka's innocent disguises continue to slip, their escalating rivalry might cost them not just the love they might have for each other, but both their lives.