Happy August and happy Tuesday! Another month with a lot of exciting new book releases. What are some of your most anticipated releases this year?
Disclaimer: This post contains affiliate links. You can check the policy page for more information.
Thank You for Listening by Julia Whelan | August 2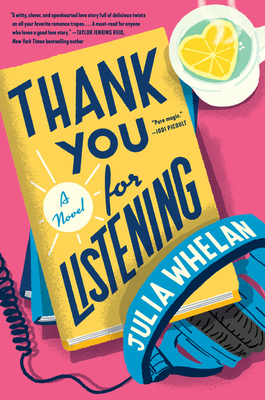 For Sewanee Chester, being an audiobook narrator is a long way from her old dreams, but the days of being a star on film sets are long behind her. She's found success and satisfaction from the inside of a sound booth and it allows her to care for her beloved, ailing grandmother. When she arrives in Las Vegas last-minute for a book convention, Sewanee unexpectedly spends a whirlwind night with a charming stranger.
On her return home, Sewanee discovers one of the world's most beloved romance novelists wanted her to perform her last book—with Brock McNight, the industry's hottest, most secretive voice. Sewanee doesn't buy what romance novels are selling—not after her own dreams were tragically cut short—and she stopped narrating them years ago. But her admiration of the late author, and the opportunity to get her grandmother more help, makes her decision for her.
As Sewanee begins work on the book, resurrecting her old romance pseudonym, she and Brock forge a real connection, hidden behind the comfort of anonymity. Soon, she is dreaming again, but secrets are revealed, and the realities of life come crashing down around her once more.
If she can learn to risk everything for desires she has long buried, she will discover a world of intimacy and acceptance she never believed would be hers.
You're Invited by Amanda Jayatissa | August 9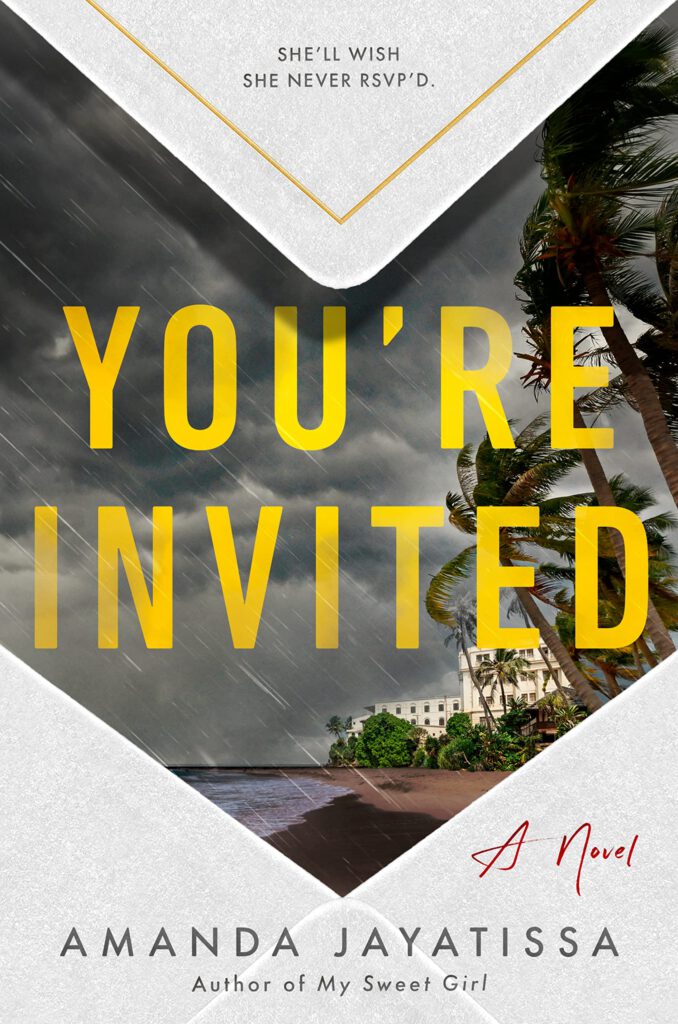 When Amaya is invited to Kaavi's over-the-top wedding in Sri Lanka, she is surprised and a little hurt to hear from her former best friend after so many years of radio silence. But when Amaya learns that the groom is her very own ex-boyfriend, she is consumed by a single thought: She must stop the wedding from happening, no matter the cost.
But as the weeklong wedding celebrations begin and rumors about Amaya's past begin to swirl, she can't help but feel like she also has a target on her back. When Kaavi goes missing and is presumed dead, all evidence points to Amaya.
However, nothing is as it seems as Jayatissa expertly unravels that each wedding guest has their own dark secret and agenda, and Amaya may not be the only one with a plan to keep the bride from getting her happily ever after…
A Map for the Missing by Belinda Huijuan Tang | August 9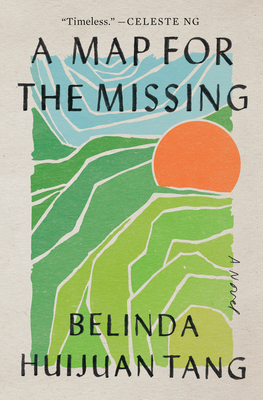 Tang Yitian has been living in America for almost a decade when he receives an urgent phone call from his mother: his father has disappeared from the family's rural village in China. Though they have been estranged for years, Yitian promises to come home.
When Yitian attempts to piece together what may have happened, he struggles to navigate China's impenetrable bureaucracy as an outsider, and his mother's evasiveness only deepens the mystery. So he seeks out a childhood friend who may be in a position to help: Tian Hanwen, the only other person who shared Yitian's desire to pursue a life of knowledge. As a teenager, Hanwen was "sent down" from Shanghai to Yitian's village as part of the country's rustication campaign. Young and in love, they dreamed of attending university in the city together. But when their plans resulted in a terrible tragedy, their paths diverged, and while Yitian ended up a professor in America, Hanwen was left behind, resigned to life as a midlevel bureaucrat's wealthy housewife.
Reuniting for the first time as adults, Yitian and Hanwen embark on the search for Yitian's father, all the while grappling with the past–who Yitian's father really was, and what might have been. Spanning the late 1970s to 1990s and moving effortlessly between rural provinces and big cities, A Map for the Missing is a deeply felt examination of family and forgiveness, and the meaning of home.
The Last Housewife by Ashley Winstead | August 16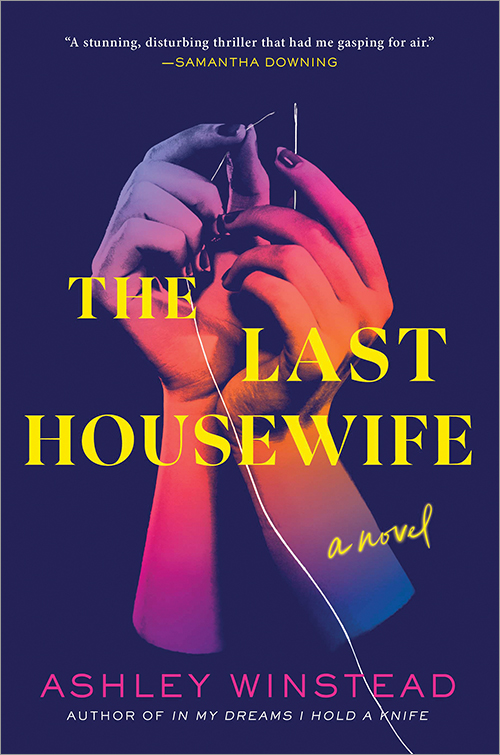 While in college in upstate New York, Shay Evans and her best friends met a captivating man who seduced them with a web of lies about the way the world works, bringing them under his thrall. By senior year, Shay and her friend Laurel were the only ones who managed to escape. Now, eight years later, Shay's built a new life in a tony Texas suburb. But when she hears the horrifying news of Laurel's death—delivered, of all ways, by her favorite true-crime podcast crusader—she begins to suspect that the past she thought she buried is still very much alive, and the predators more dangerous than ever.
Recruiting the help of the podcast host, Shay goes back to the place she vowed never to return to in search of answers. As she follows the threads of her friend's life, she's pulled into a dark, seductive world, where wealth and privilege shield brutal philosophies that feel all too familiar. When Shay's obsession with uncovering the truth becomes so consuming she can no longer separate her desire for justice from darker desires newly reawakened, she must confront the depths of her own complicity and conditioning. But in a world built for men to rule it—both inside the cult and outside of it—is justice even possible, and if so, how far will Shay go to get it?
Sophie Go's Lonely Hearts Club by Roselle Lim | August 16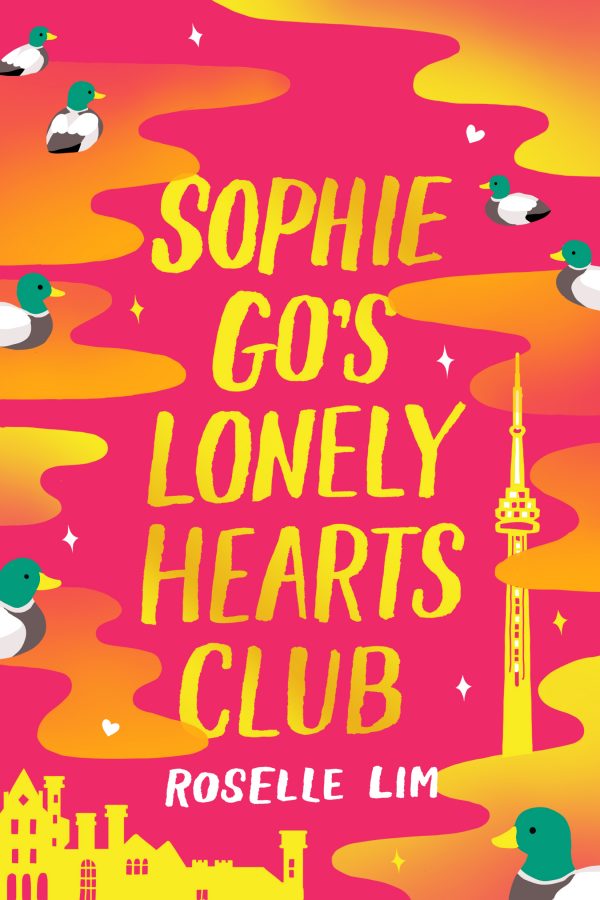 A new heartfelt novel about the power of loneliness and the strength of love that overcomes it by critically acclaimed author Roselle Lim.
Newly minted professional matchmaker Sophie Go has returned to Toronto, her hometown, after spending three years in Shanghai. Her job is made quite difficult, however, when she is revealed as a fraud—she never actually graduated from matchmaking school. In a competitive market like Toronto, no one wants to take a chance on an inexperienced and unaccredited matchmaker, and soon Sophie becomes an outcast.
In dire search of clients, Sophie stumbles upon a secret club within her condo complex: the Old Ducks, seven septuagenarian Chinese bachelors who never found love. Somehow, she convinces them to hire her, but her matchmaking skills are put to the test as she learns the depths of loneliness, heartbreak, and love by attempting to make the hardest matches of her life.
Babel: An Arcane History by R.F. Kuang  | August 23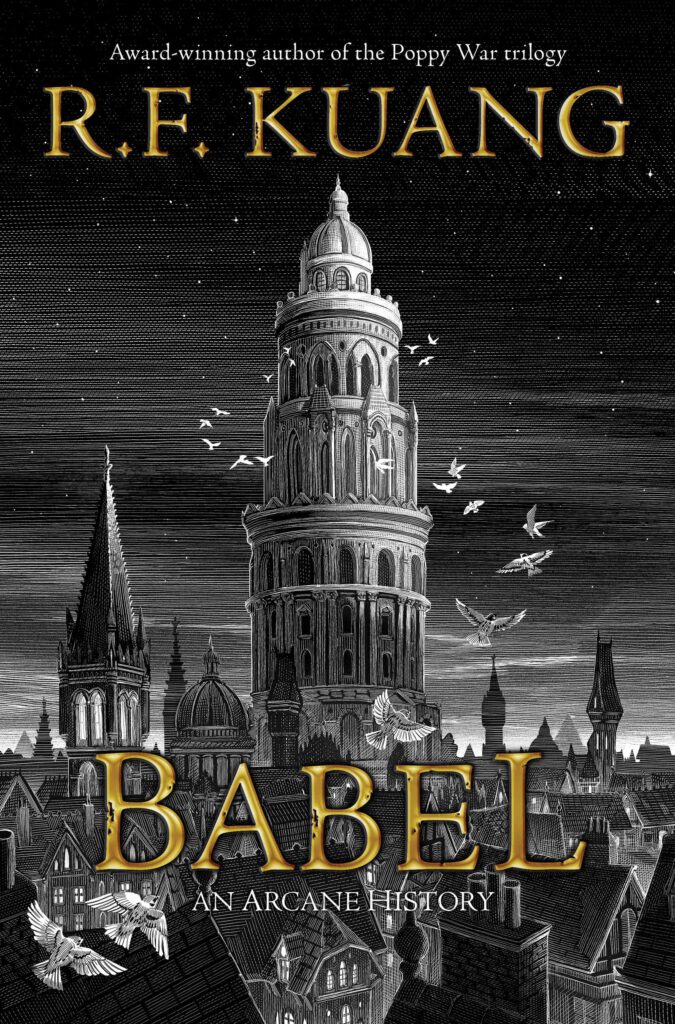 1828. Robin Swift, orphaned by cholera in Canton, is brought to London by the mysterious Professor Lovell. There, he trains for years in Latin, Ancient Greek, and Chinese, all in preparation for the day he'll enroll in Oxford University's prestigious Royal Institute of Translation — also known as Babel.
Babel is the world's center of translation and, more importantly, of silver-working: the art of manifesting the meaning lost in translation through enchanted silver bars, to magical effect. Silver-working has made the British Empire unparalleled in power, and Babel's research in foreign languages serves the Empire's quest to colonize everything it encounters.
Oxford, the city of dreaming spires, is a fairytale for Robin; a utopia dedicated to the pursuit of knowledge. But knowledge serves power, and for Robin, a Chinese boy raised in Britain, serving Babel inevitably means betraying his motherland. As his studies progress Robin finds himself caught between Babel and the shadowy Hermes Society, an organization dedicated to sabotaging the silver-working that supports imperial expansion. When Britain pursues an unjust war with China over silver and opium, Robin must decide: Can powerful institutions be changed from within, or does revolution always require violence? What is he willing to sacrifice to bring Babel down?
Love on the Brain by Ali Hazelwood | August 23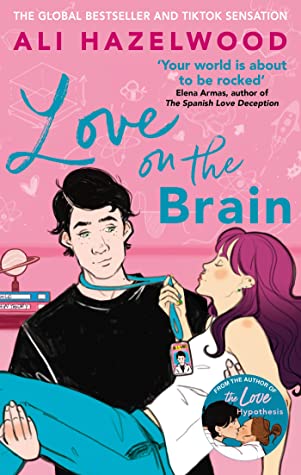 Bee Königswasser lives by a simple code: What would Marie Curie do? If NASA offered her the lead on a neuroengineering project – a literal dream come true – Marie would accept without hesitation. Duh. But the mother of modern physics never had to co-lead with Levi Ward.
Sure, Levi is attractive in a tall, dark, and piercing-eyes kind of way. But Levi made his feelings toward Bee very clear in grad school – archenemies work best employed in their own galaxies far, far away.
But when her equipment starts to go missing and the staff ignore her, Bee could swear she sees Levi softening into an ally, backing her plays, seconding her ideas… devouring her with those eyes. The possibilities have all her neurons firing.
But when it comes time to actually make a move and put her heart on the line, there's only one question that matters: What will Bee Königswasser do?
The Very Secret Society of Irregular Witches by Sangu Mandanna | August 23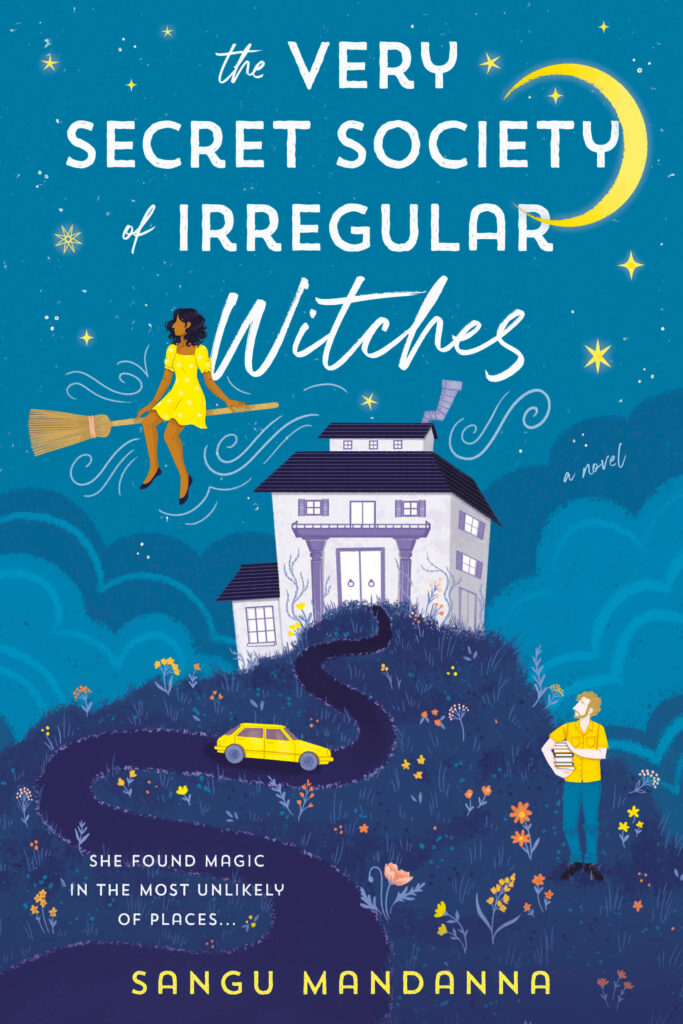 As one of the few witches in Britain, Mika Moon knows she has to hide her magic, keep her head down, and stay away from other witches so their powers don't mingle and draw attention. And as an orphan who lost her parents at a young age and was raised by strangers, she's used to being alone and she follows the rules…with one exception: an online account, where she posts videos pretending to be a witch. She thinks no one will take it seriously.
But someone does. An unexpected message arrives, begging her to travel to the remote and mysterious Nowhere House to teach three young witches how to control their magic. It breaks all of the rules, but Mika goes anyway, and is immediately tangled up in the lives and secrets of not only her three charges, but also an absent archaeologist, a retired actor, two long-suffering caretakers, and…Jamie. The handsome and prickly librarian of Nowhere House would do anything to protect the children, and as far as he's concerned, a stranger like Mika is a threat. An irritatingly appealing threat.
As Mika begins to find her place at Nowhere House, the thought of belonging somewhere begins to feel like a real possibility. But magic isn't the only danger in the world, and when a threat comes knocking at their door, Mika will need to decide whether to risk everything to protect a found family she didn't know she was looking for….
The Undertaking of Hart and Mercy by Megan Bannen | August 23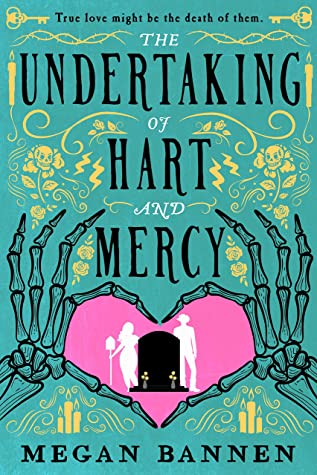 Hart is a marshal, tasked with patrolling the strange and magical wilds of Tanria. It's an unforgiving job, and Hart's got nothing but time to ponder his loneliness.
Mercy never has a moment to herself. She's been single-handedly keeping Birdsall & Son Undertakers afloat in defiance of sullen jerks like Hart, who seems to have a gift for showing up right when her patience is thinnest.
After yet another exasperating run-in with Mercy, Hart finds himself penning a letter addressed simply to "A Friend". Much to his surprise, an anonymous letter comes back in return, and a tentative friendship is born.
If only Hart knew he's been baring his soul to the person who infuriates him most – Mercy. As the dangers from Tanria grow closer, so do the unlikely correspondents. But can their blossoming romance survive the fated discovery that their pen pals are their worst nightmares – each other?
Carrie Sotto is Back by Taylor Jenkins Reid | August 30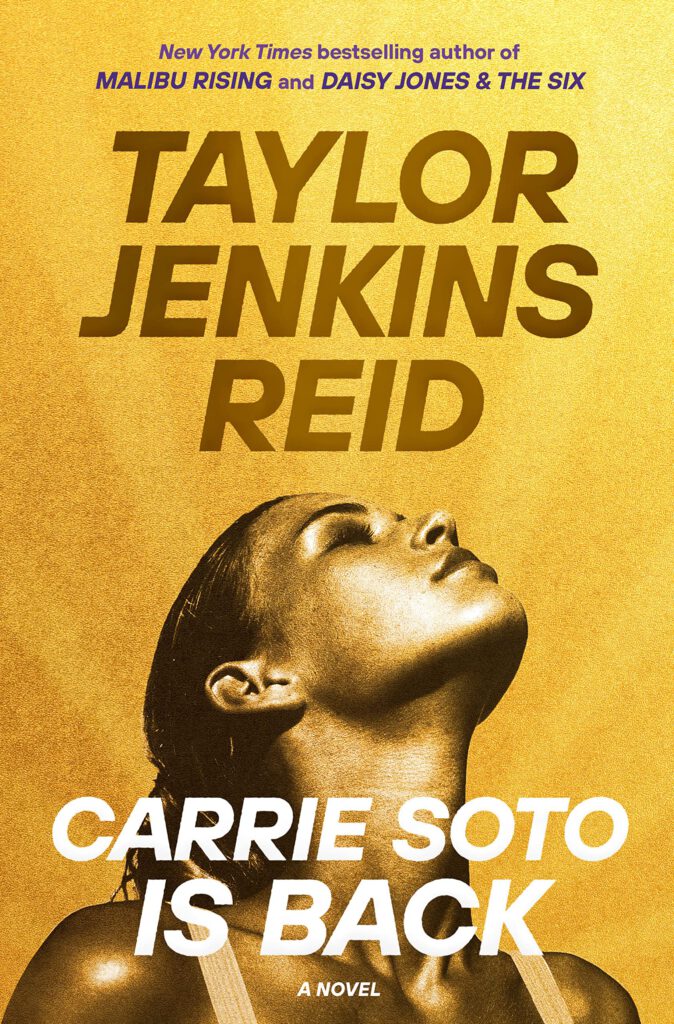 Carrie Soto is fierce, and her determination to win at any cost has not made her popular. But by the time she retires from tennis, she is the best player the world has ever seen. She has shattered every record and claimed twenty Grand Slam titles. And if you ask Carrie, she is entitled to every one. She sacrificed nearly everything to become the best, with her father, Javier, as her coach. A former champion himself, Javier has trained her since the age of two.
But six years after her retirement, Carrie finds herself sitting in the stands of the 1994 US Open, watching her record be taken from her by a brutal, stunning player named Nicki Chan.
At thirty-seven years old, Carrie makes the monumental decision to come out of retirement and be coached by her father for one last year in an attempt to reclaim her record. Even if the sports media says that they never liked "the Battle-Axe" anyway. Even if her body doesn't move as fast as it did. And even if it means swallowing her pride to train with a man she once almost opened her heart to: Bowe Huntley. Like her, he has something to prove before he gives up the game forever.
In spite of it all, Carrie Soto is back, for one epic final season. In this riveting and unforgettable novel, Taylor Jenkins Reid tells her most vulnerable, emotional story yet.