Happy Tuesday! April is filled with exciting new releases! Seven out of ten books in my list are coming out today! My list include a poetry collection from a favorite author, a romance written by a Filipina author, a new middle grade with witches, and more.
Disclaimer: This post contains affiliate links. You can check the policy page for more information.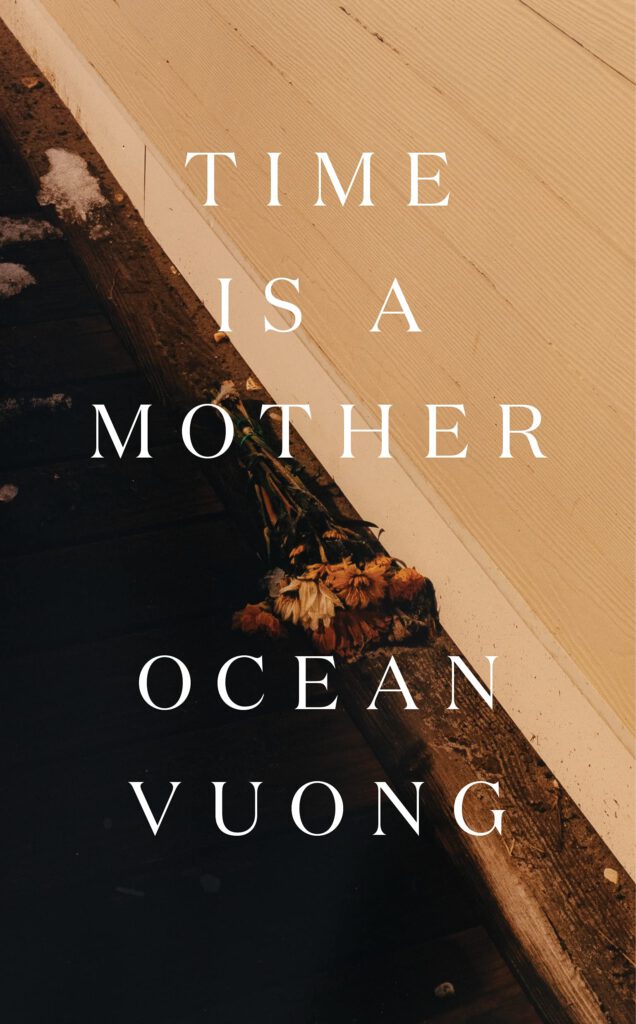 Time Is A Mother by Ocean Vuong | April 5
The highly anticipated collection of poems from the award-winning writer Ocean Vuong
How else do we return to ourselves but to fold
The page so it points to the good part
In this deeply intimate second poetry collection, Ocean Vuong searches for life among the aftershocks of his mother's death, embodying the paradox of sitting within grief while being determined to survive beyond it. Shifting through memory, and in concert with the themes of his novel On Earth We're Briefly Gorgeous, Vuong contends with personal loss, the meaning of family, and the cost of being the product of an American war in America. At once vivid, brave, and propulsive, Vuong's poems circle fragmented lives to find both restoration as well as the epicenter of the break.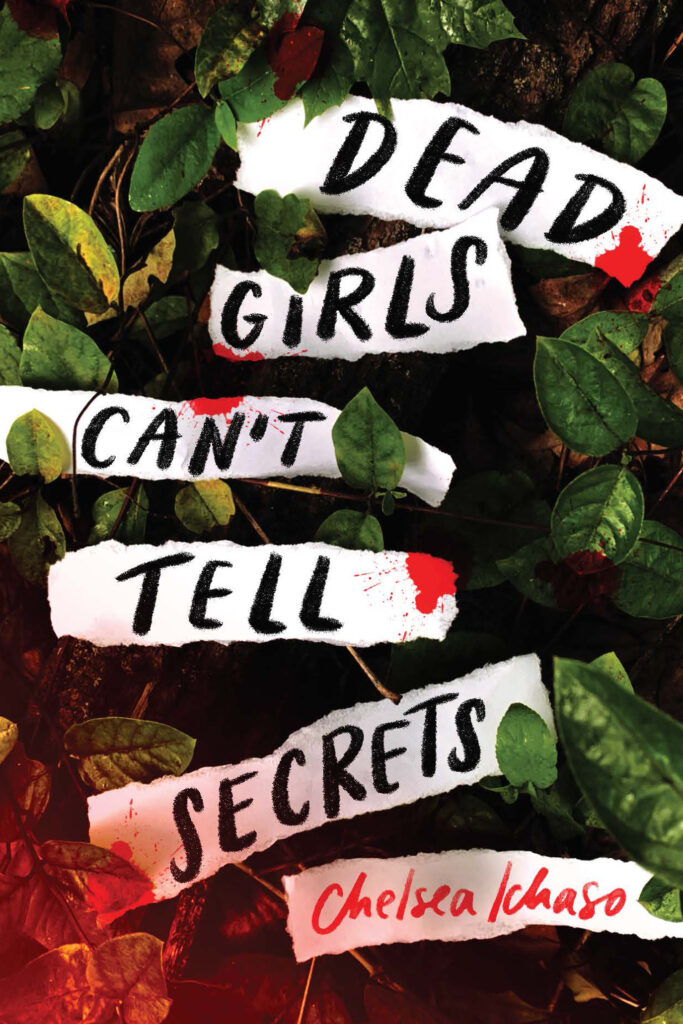 Dead Girls Can't Tell Secrets by Chelsea Ichaso | April 5
Piper's fall was no accident. Did someone want her dead? It's up to her sister to discover the truth in this shocking new thriller with an unreliable narrator, from the acclaimed author of Little Creeping Things.
Piper Sullivan was in a strange hiking accident last month and has been in a coma ever since. Her older sister, Savannah, can't pretend to be optimistic about it; things look bad. Piper will likely never wake up, and Savannah will never get any answers about what exactly happened.
But then Savannah finds a note in Piper's locker, inviting Piper to a meeting of their school's wilderness club…at the very place and on the very day that she fell. Which means there was a chance that Piper wasn't alone. Someone might've seen something. Worse, someone might've done something. But who would want to hurt the perfect Piper Sullivan…and why?
To discover the truth, Savannah joins the club on their weekend-long camping trip on the same mountain where her sister fell. But she better be careful; everyone in the club is a suspect, and everyone seems to be keeping secrets about that tragic day.
And Savannah? She's been keeping secrets, too…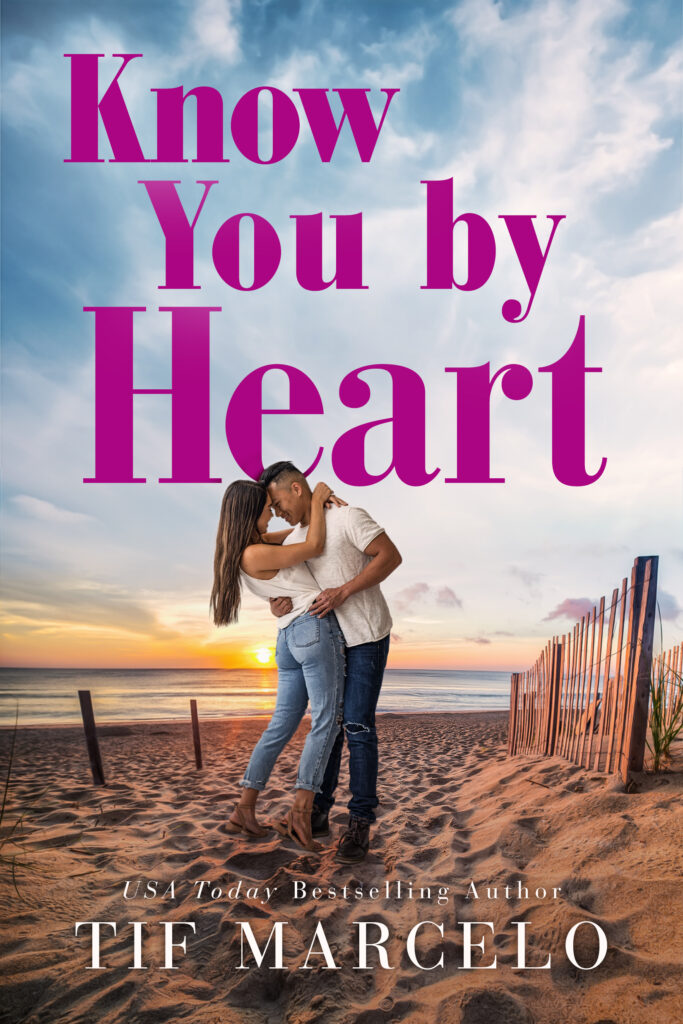 Know You By Heart by Tif Marcelo | April 5
As the oldest child in his family, Chris Puso has always taken his responsibilities seriously. He'll do whatever it takes to ensure Heart Resort's success. Four and a half years ago, that meant marrying Eden, a woman he admired but didn't love, to access a family trust that benefited them both.
Eden Puso, a.k.a. romance author Everly Heart, believes in true love—in her novels, at least. But her marriage to Chris was more about funding her writing career and supporting her family than finding her happily ever after. And despite their mutual attraction toward one another, they stayed loyal to the contract…for the most part.
With six months until the end of their contract and with their careers taking off, their marriage of convenience has become, well, a little inconvenient. A competing resort threatens to usurp Heart Resort, and Chris and Eden band together to preserve its reputation, including doing a retreat themselves. But as the retreat uncovers their history and their hidden love for one another, can their relationship survive so their partnership reaches its natural conclusion?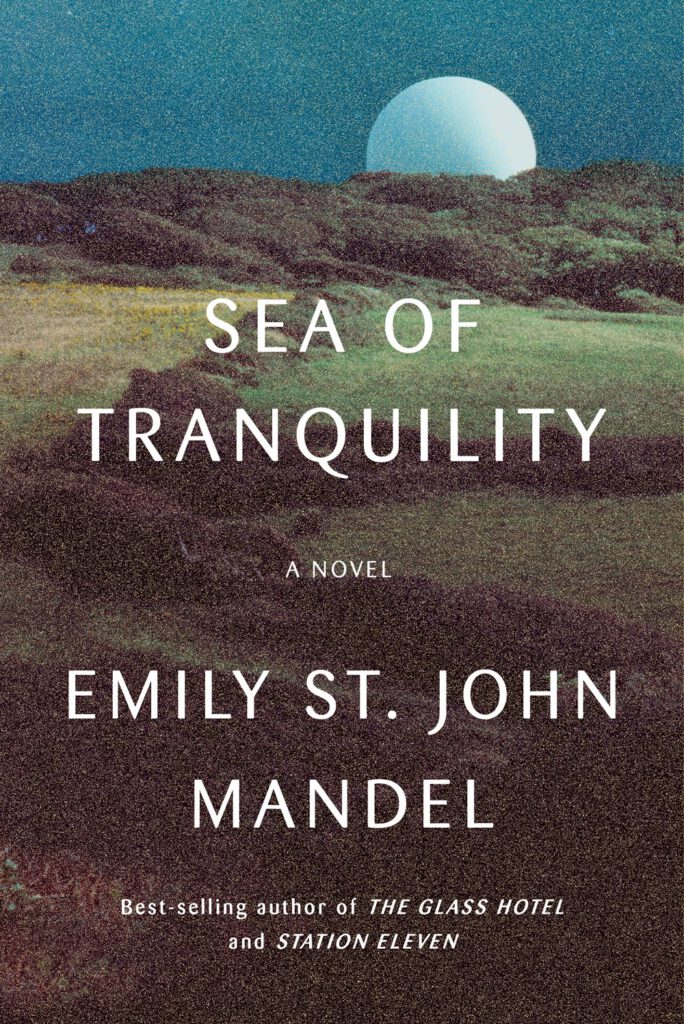 Sea of Tranquility by Emily St. John Mandel | April 5
Edwin St. Andrew is eighteen years old when he crosses the Atlantic by steamship, exiled from polite society following an ill-conceived diatribe at a dinner party. He enters the forest, spellbound by the beauty of the Canadian wilderness, and suddenly hears the notes of a violin echoing in an airship terminal–an experience that shocks him to his core.
Two centuries later a famous writer named Olive Llewellyn is on a book tour. She's traveling all over Earth, but her home is the second moon colony, a place of white stone, spired towers, and artificial beauty. Within the text of Olive's bestselling pandemic novel lies a strange passage: a man plays his violin for change in the echoing corridor of an airship terminal as the trees of a forest rise around him.
When Gaspery-Jacques Roberts, a detective in the Night City, is hired to investigate an anomaly in the North American wilderness, he uncovers a series of lives upended: The exiled son of an earl driven to madness, a writer trapped far from home as a pandemic ravages Earth, and a childhood friend from the Night City who, like Gaspery himself, has glimpsed the chance to do something extraordinary that will disrupt the timeline of the universe.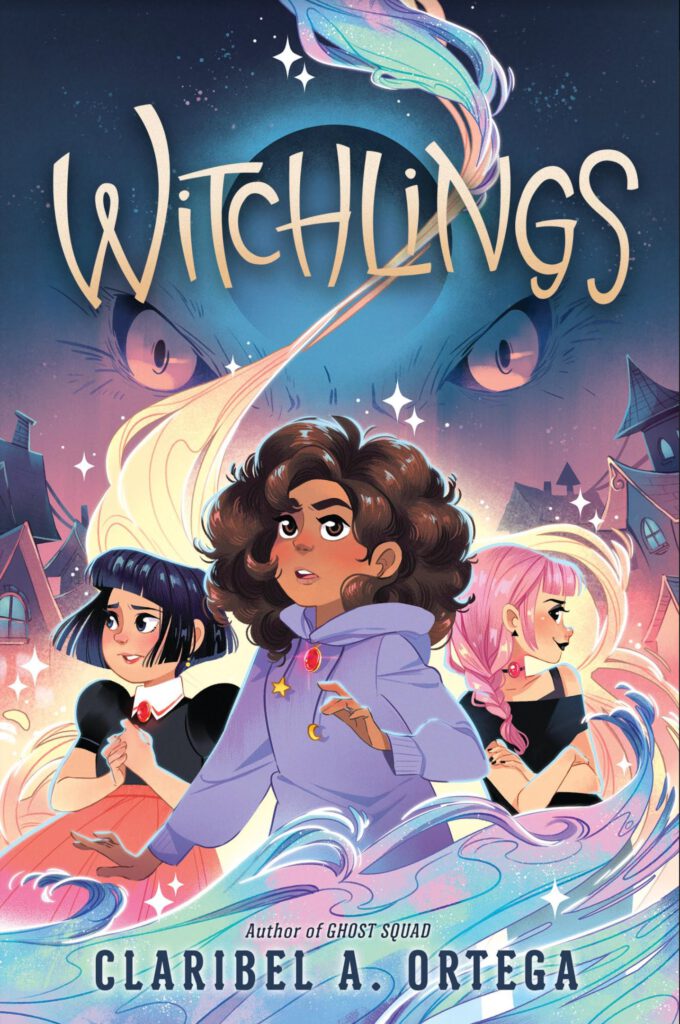 Witchlings by Claribel Ortega | April 5
Every year, in the magical town of Ravenskill, Witchlings who participate in the Black Moon Ceremony are placed into covens and come into their powers as full-fledged witches.
And twelve-year-old Seven Salazar can't wait to be placed in the most powerful coven with her best friend! But on the night of the ceremony, in front of the entire town, Seven isn't placed in one of the five covens. She's a Spare!
Spare covens have fewer witches, are less powerful, and are looked down on by everyone. Even worse, when Seven and the other two Spares perform the magic circle to seal their coven and cement themselves as sisters, it doesn't work! They're stuck as Witchlings—and will never be able to perform powerful magic.
Seven invokes her only option: the impossible task. The three Spares will be assigned an impossible task: If they work together and succeed at it, their coven will be sealed and they'll gain their full powers. If they fail… Well, the last coven to make the attempt ended up being turned into toads. Forever.
But maybe friendship can be the most powerful magic of all…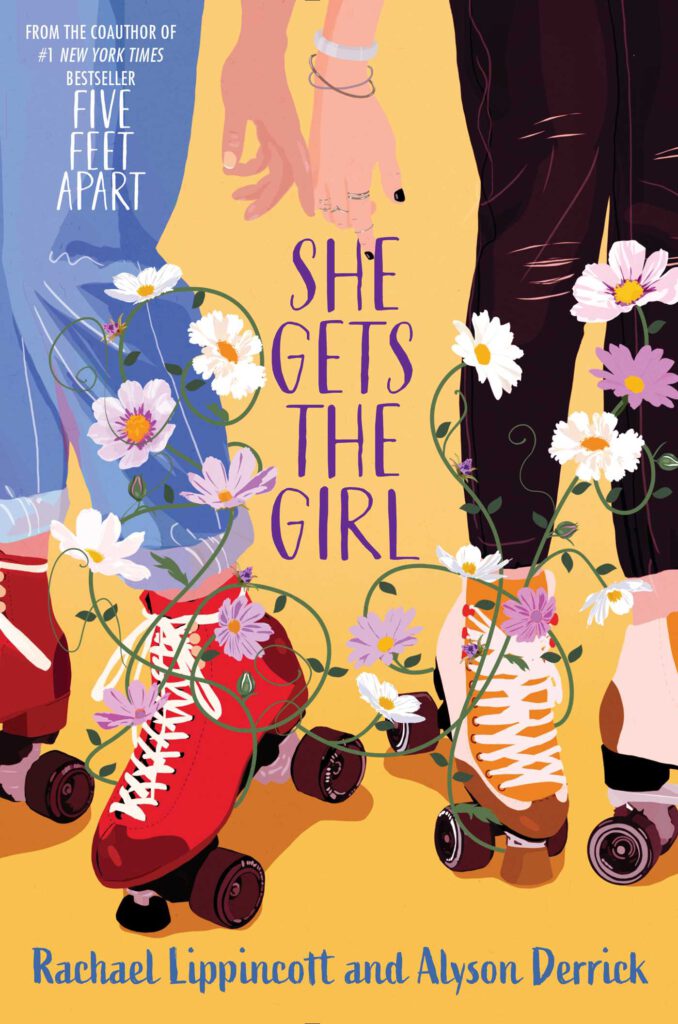 She Gets the Girl by Rachael Lippincott | April 5
Alex Blackwood is a little bit headstrong, with a dash of chaos and a whole lot of flirt. She knows how to get the girl. Keeping her on the other hand…not so much. Molly Parker has everything in her life totally in control, except for her complete awkwardness with just about anyone besides her mom. She knows she's in love with the impossibly cool Cora Myers. She just…hasn't actually talked to her yet.
Alex and Molly don't belong on the same planet, let alone the same college campus. But when Alex, fresh off a bad (but hopefully not permanent) breakup, discovers Molly's hidden crush as their paths cross the night before classes start, they realize they might have a common interest after all. Because maybe if Alex volunteers to help Molly learn how to get her dream girl to fall for her, she can prove to her ex that she's not a selfish flirt. That she's ready for an actual commitment. And while Alex is the last person Molly would ever think she could trust, she can't deny Alex knows what she's doing with girls, unlike her.
As the two embark on their five-step plans to get their girls to fall for them, though, they both begin to wonder if maybe they're the ones falling…for each other.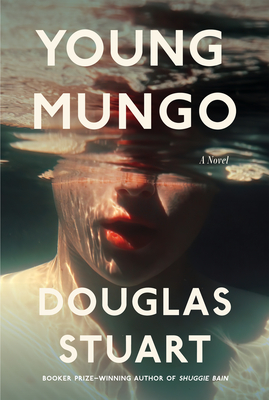 Young Mungo by Douglas Stuart | April 5
Growing up in a housing estate in Glasgow, Mungo and James are born under different stars–Mungo a Protestant and James a Catholic–and they should be sworn enemies if they're to be seen as men at all. Yet against all odds, they become best friends as they find a sanctuary in the pigeon dovecote that James has built for his prize racing birds. As they fall in love, they dream of finding somewhere they belong, while Mungo works hard to hide his true self from all those around him, especially from his big brother Hamish, a local gang leader with a brutal reputation to uphold.
And when several months later Mungo's mother sends him on a fishing trip to a loch in Western Scotland with two strange men whose drunken banter belies murky pasts, he will need to summon all his inner strength and courage to try to get back to a place of safety, a place where he and James might still have a future.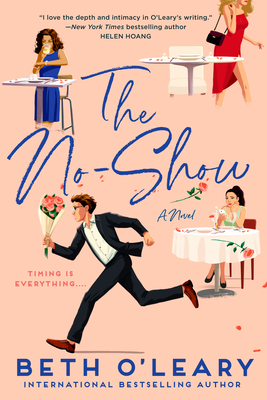 The No-Show by Beth O'Leary | April 12
Siobhan is a quick-tempered life coach with way too much on her plate. Miranda is a tree surgeon used to being treated as just one of the guys on the job. Jane is a soft-spoken volunteer for the local charity shop with zero sense of self-worth.
These three women are strangers who have only one thing in common: They've all been stood up on the same day, the very worst day to be stood up–Valentine's Day. And, unbeknownst to them, they've all been stood up by the same man.
Once they've each forgiven him for standing them up, they let him back into their lives and are in serious danger of falling in love with a man who seems to have not just one or two but three women on the go….
Is there more to him than meets the eye? And will they each untangle the truth before they all get their hearts broken?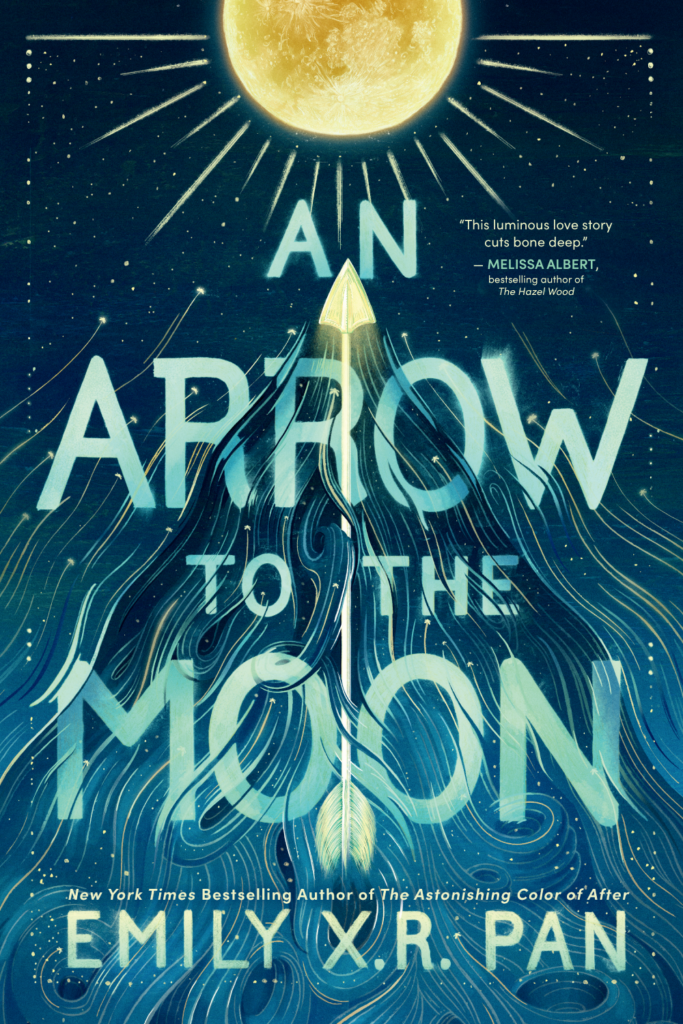 An Arrow To The Moon by Emily X. R. Pan | April 12
Hunter Yee has perfect aim with a bow and arrow, but all else in his life veers wrong. He's sick of being haunted by his family's past mistakes. The only things keeping him from running away are his little brother, a supernatural wind, and the bewitching girl at his new high school.
Luna Chang dreads the future. Graduation looms ahead, and her parents' expectations are stifling. When she begins to break the rules, she finds her life upended by the strange new boy in her class, the arrival of unearthly fireflies, and an ominous crack spreading across the town of Fairbridge.
As Hunter and Luna navigate their families' enmity and secrets, everything around them begins to fall apart. All they can depend on is their love…but time is running out, and fate will have its way.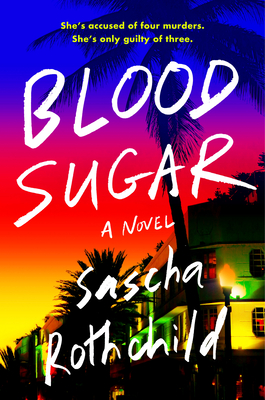 Blood Sugar by Sascha Rothchild | April 19
An utterly delicious debut thriller that tells the story of the most likable murderess you will ever meet, perfect for fans of Riley Sager and Jessica Knoll.
"I could just kill you right now!" It's something we've all thought at one time or another. But Ruby has actually acted on it. Three times, to be exact.
Though she may be a murderer, Ruby is not a sociopath. She is an animal-loving therapist with a thriving practice. She's felt empathy and sympathy. She's had long-lasting friendships and relationships, and has a husband, Jason, whom she adores. But the homicide detectives at Miami Beach PD are not convinced of her happy marriage. When we meet Ruby, she is in a police interrogation room, being accused of Jason's murder. Which, ironically, is one murder that she did not commit, though her vicious mother-in-law and a scandal-obsessed public believe differently. As she undergoes questioning, Ruby's mind races back to all the details of her life that led her to this exact moment, and to the three dead bodies in her wake. Because though she may not have killed her husband, Ruby certainly isn't innocent.
Alternating between Ruby's memories of her past crimes and her present-day fight to clear her name, Blood Sugar is a twisty, clever debut with an unforgettable protagonist who you can't help but root for—an addicting mixture of sour and sweet.