Here's the second half of my April new releases post. Any books you want to add on the list? Leave them on the comment section. I hope you're having a wonderful day. Stay safe!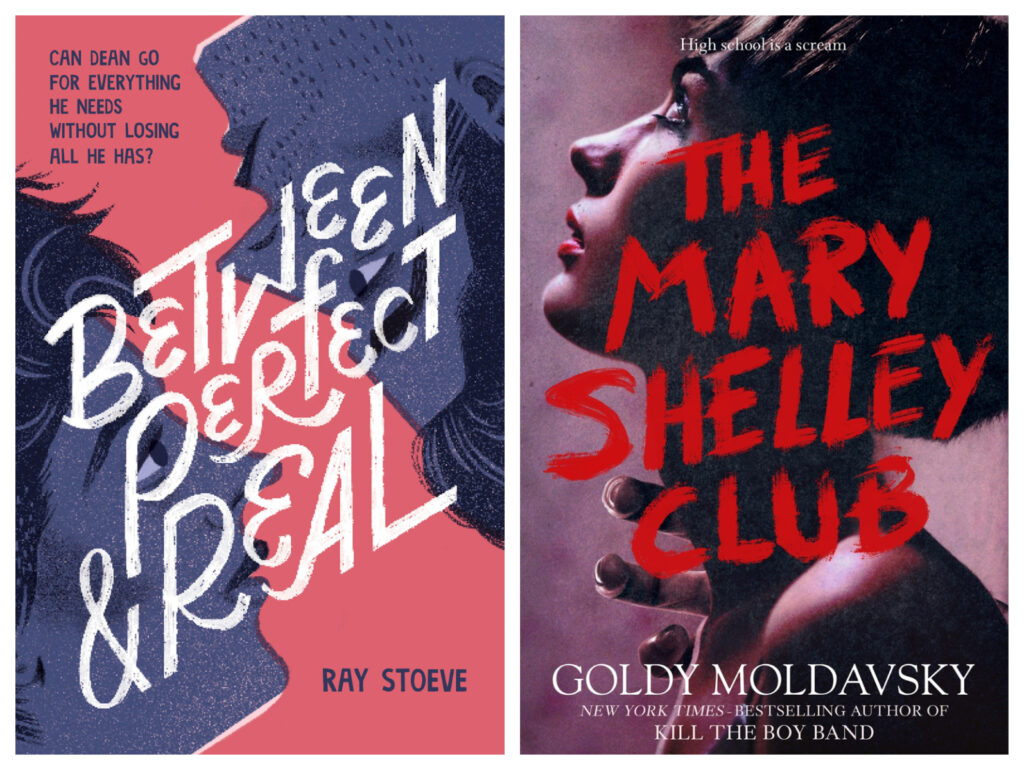 Between Perfect and Real by Ray Stoeve / April 13
Dean Foster knows he's a trans guy. He's watched enough YouTube videos and done enough questioning to be sure. But everyone at his high school thinks he's a lesbian—including his girlfriend Zoe, and his theater director, who just cast him as a "nontraditional" Romeo. He wonders if maybe it would be easier to wait until college to come out. But as he plays Romeo every day in rehearsals, Dean realizes he wants everyone to see him as he really is now––not just on the stage, but everywhere in his life. Dean knows what he needs to do. Can playing a role help Dean be his true self?
The Mary Shelley Club by Goldy Moldavsky / April 13
New girl Rachel Chavez is eager to make a fresh start at Manchester Prep. But as one of the few scholarship kids, Rachel struggles to fit in, and when she gets caught up in a prank gone awry, she ends up with more enemies than friends. To her surprise, however, the prank attracts the attention of the Mary Shelley Club, a secret club of students with one objective: come up with the scariest prank to orchestrate real fear. But as the pranks escalate, the competition turns cutthroat and takes on a life of its own. When the tables are turned and someone targets the club itself, Rachel must track down the real-life monster in their midst . . . even if it means finally confronting the dark secrets from her past.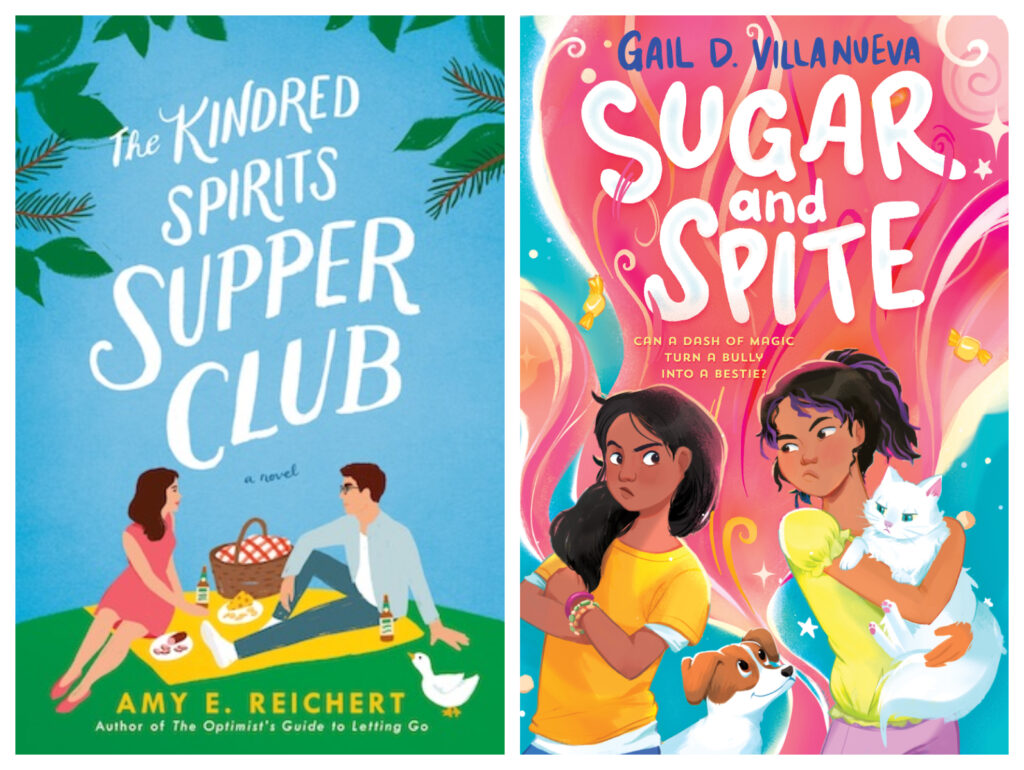 The Kindred Spirits Supper Club by Amy E. Reichert / April 20
Jobless and forced home to Wisconsin, journalist Sabrina Monroe can tolerate reunions with frenemies and kisses from old boyfriends, but not the literal ghosts that greet her in this heartwarming tale of the power of love and connection from acclaimed author Amy E. Reichert. For Sabrina Monroe, moving back home to the Wisconsin Dells–the self-described Waterpark Capital of the World–means returning to the Monroe family curse: the women in her family can see spirits who come to them for help with unfinished business. But Sabrina's always redirected the needy spirits to her mom, who's much better suited for the job. The one exception has always been Molly, a bubbly rom-com loving ghost, who stuck by Sabrina's side all through her lonely childhood. Her personal life starts looking up when Ray, the new local restaurateur, invites Sabrina to his supper club, where he flirts with her over his famous Brandy Old-Fashioneds. He's charming and handsome, but Sabrina tells herself she doesn't have time for romance–she needs to focus on finding a job. Except the longer she's in the Dells, the harder it is to resist her feelings for Ray. Who can turn down a cute guy with a fondness for rescue dogs and an obsession with perfecting his fried cheese curds recipe When the Dells starts to feel like home for the first time and with Ray in her corner, Sabrina begins to realize that she can make a difference and help others wherever she is.
Sugar and Spite by Gail Villanueva / April 20
Can a bully be defeated by a magical love potion? Jolina can't take Claudine's bullying any longer! The taunts and teasing are too much. Though Jolina knows she's still in-training to use her grandfather's arbularyo magic, she sneaks into his potions lab to get her revenge. Jolina brews a batch of gayuma, a powerful love potion. And it works. The love potion conquers Claudine's hateful nature. In fact, Claudine doesn't just stop bullying Jolina — now she wants to be Jolina's BFF, and does everything and anything Jolina asks. But magic comes with a cost, and bad intentions beget bad returns. Controlling another person's ability to love — or hate — will certainly have consequences. The magic demands payment, and it is about to come for Jolina in the form of a powerful storm.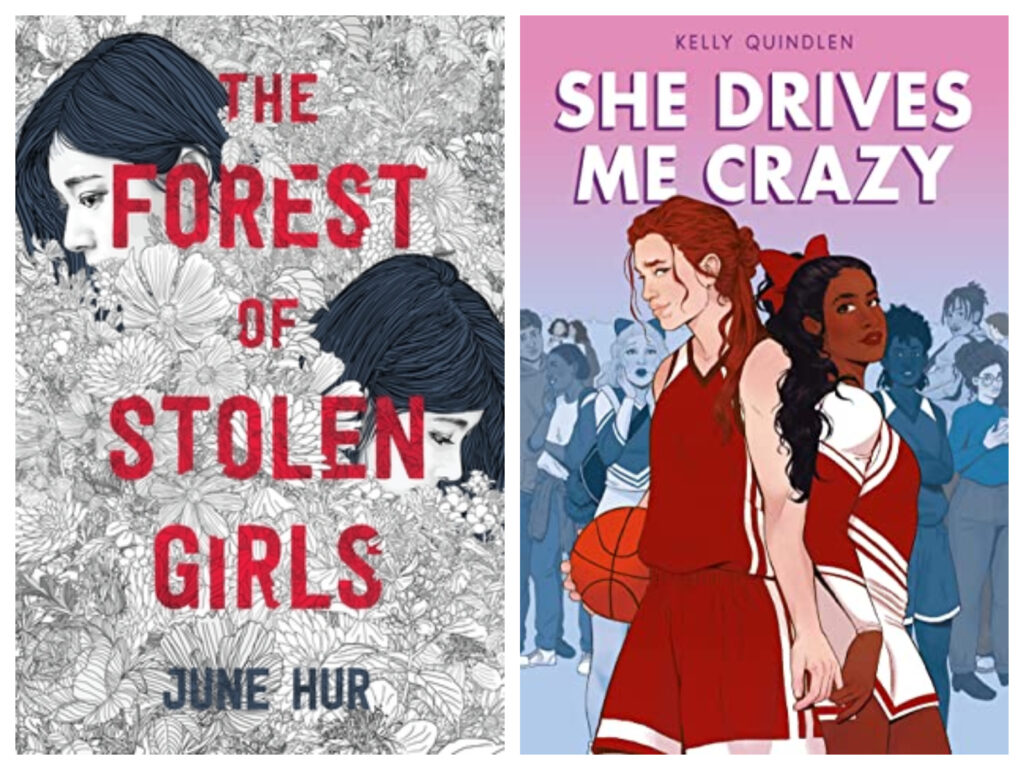 The Forest of Stolen Girls by June Hur / April 20
Hwani's family has never been the same since she and her younger sister went missing and were later found unconscious in the forest, near a gruesome crime scene. The only thing they remember: Their captor wore a painted-white mask. To escape the haunting memories of this incident, the family flees their hometown. Years later, Detective Min—Hwani's father—learns that thirteen girls have recently disappeared under similar circumstances, and so he returns to their hometown to investigate… only to vanish as well. Determined to find her father and solve the case that tore their family apart, Hwani returns home to pick up the trail. As she digs into the secrets of the small village—and reconnects with her now estranged sister—Hwani comes to realize that the answer lies within her own buried memories of what happened in the forest all those years ago.
She Drives Me Crazy by Kelly Quindlen / April 20
After losing spectacularly to her ex-girlfriend in their first game since their break up, Scottie Zajac gets into a fender bender with the worst possible person: her nemesis, the incredibly beautiful and incredibly mean Irene Abraham. Things only get worse when their nosey, do-gooder moms get involved and the girls are forced to carpool together until Irene's car gets out of the shop. Their bumpy start only gets bumpier the more time they spend together. But when an opportunity presents itself for Scottie to get back at her toxic ex (and climb her school's social ladder at the same time), she bribes Irene into playing along. Hijinks, heartbreak, and gay fake-dating scheme for the ages. From author Kelly Quindlen comes a new laugh-out-loud romp through the ups and downs of teen romance.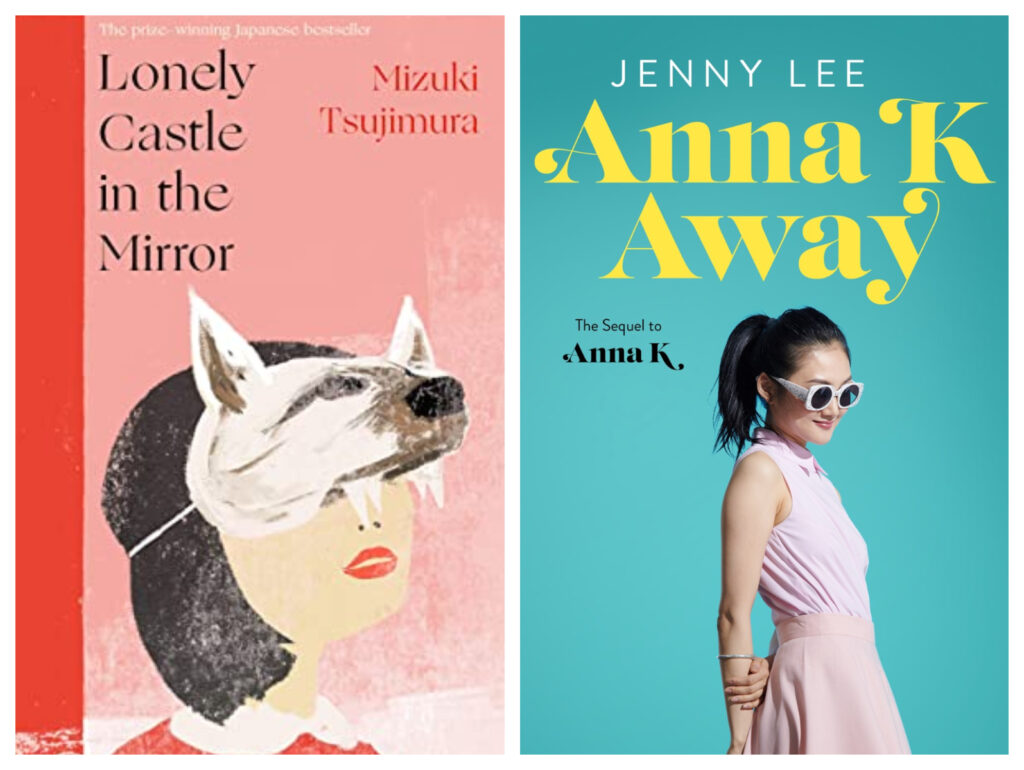 Lonely Castle in the Mirror by Mizuki Tsujimura / April 22
Seven students are avoiding going to school, hiding in their darkened bedrooms, unable to face their family and friends, until the moment they discover a portal into another world that offers temporary escape from their stressful lives. Passing through a glowing mirror, they gather in a magnifcent castle which becomes their playground and refuge during school hours. The students are tasked with locating a key, hidden somewhere in the castle, that will allow whoever finds it to be granted one wish. At this moment, the castle will vanish, along with all memories they may have of their adventure. If they fail to leave the castle by 5 pm every afternoon, they will be eaten by the keeper of the castle, an easily provoked and shrill creature named the Wolf Queen. Delving into their emotional lives with sympathy and a generous warmth, Lonely Castle in the Mirror shows the unexpected rewards of reaching out to others. Exploring vivid human stories with a twisty and puzzle-like plot, this heart-warming novel is full of joy and hope for anyone touched by sadness and vulnerability.
Anna K: Away by Jenny Lee / April 27
How the mighty have fallen. Anna K, once the golden girl of Greenwich, CT, and New York City, has been brought low by a scandalous sex tape and the tragic death of her first love, Alexia Vronsky. At the beginning of the summer, her father takes her to the other side of the world, to connect with his family in South Korea and hide her away. Is Anna in exile? Or could this be her chance to figure out who she really is? Back in the U.S., Lolly has forgiven Steven for cheating on her, and their relationship feels stronger than ever. But when Lolly meets a boy at her beloved theater camp, she has to ask herself how well Steven will ever really know her. Meanwhile, in Manhattan, everything between Kimmie and her new boyfriend, Dustin, is easy–except when it comes to finally having sex. And Bea escapes to LA, running away from her grief at her beloved cousin's death, until a beautiful stranger steals her heart. Is Bea ready to finally forgive Anna, and let herself truly fall in love for the very first time?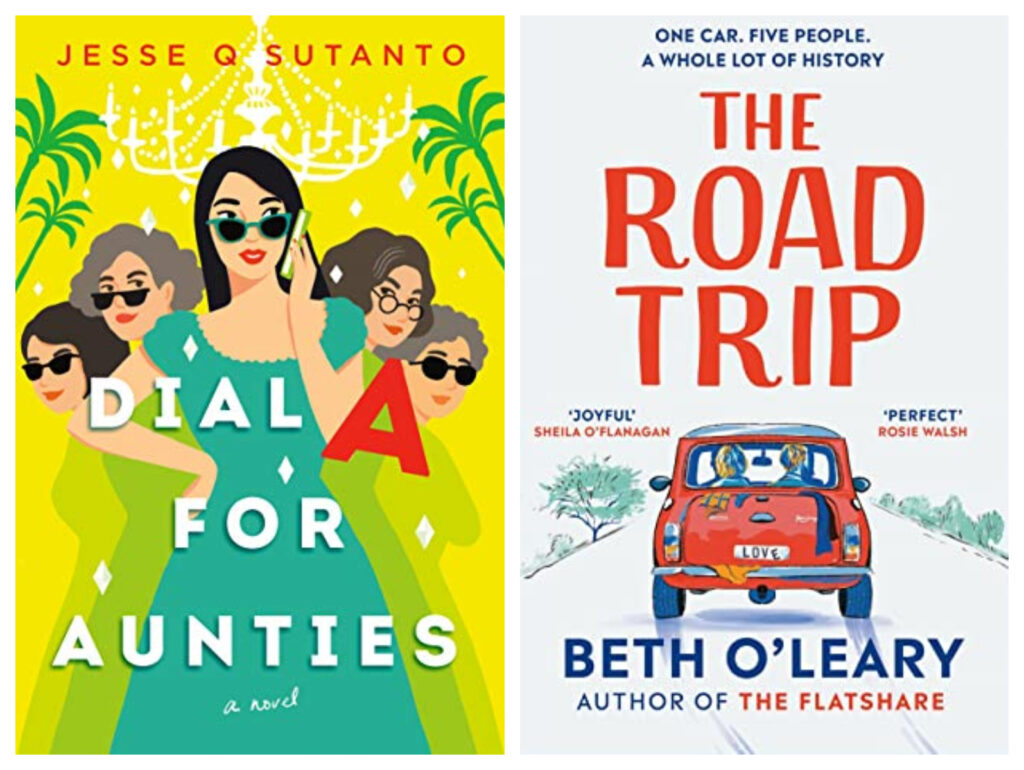 Dial A for Aunties by Jesse Sutanto / April 27
1 (accidental) murder
2 thousand wedding guests
3 (maybe) cursed generations
4 meddling Asian aunties to the rescue!
When Meddelin Chan ends up accidentally killing her blind date, her meddlesome mother calls for her even more meddlesome aunties to help get rid of the body. Unfortunately, a dead body proves to be a lot more challenging to dispose of than one might anticipate, especially when it is accidentally shipped in a cake cooler to the over-the-top billionaire wedding Meddy, her Ma, and aunties are working, at an island resort on the California coastline. It's the biggest job yet for their family wedding business—"Don't leave your big day to chance, leave it to the Chans!"—and nothing, not even an unsavory corpse, will get in the way of her auntie's perfect buttercream cake flowers. But things go from inconvenient to downright torturous when Meddy's great college love—and biggest heartbreak—makes a surprise appearance amid the wedding chaos. Is it possible to escape murder charges, charm her ex back into her life, and pull off a stunning wedding all in one weekend?
The Road Trip by Beth O'Leary / April 29
Addie and her sister are about to embark on an epic road trip to a friend's wedding in the north of Scotland. The playlist is all planned and the snacks are packed. But, not long after setting off, a car slams into the back of theirs. The driver is none other than Addie's ex, Dylan, who she's avoided since their traumatic break-up two years earlier. Dylan and his best mate are heading to the wedding too, and they've totalled their car, so Addie has no choice but to offer them a ride. The car is soon jam-packed full of luggage and secrets, and with three hundred miles ahead of them, Dylan and Addie can't avoid confronting the very messy history of their relationship… Will they make it to the wedding on time? And, more importantly… is this really the end of the road for Addie and Dylan?
---
* book descriptions are from goodreads
* this post may contain affiliate links.