Happy Tuesday! Today's Top Ten Tuesday is all about tbr. Here are the top ten books (in no particular order) that I have recently added on my taller-than-our-apartment tbr list. Most of these titles are not published yet and I can't wait to get my hands and eyes on them.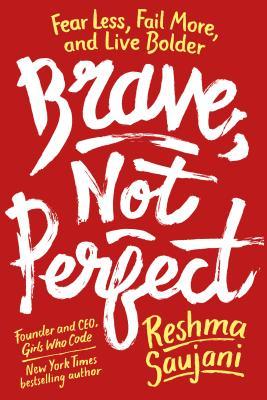 Imagine if you lived without the fear of not being good enough. If you didn't care how your life looked on Instagram, or worry about what total strangers thought of you. Imagine if you could let go of the guilt, and stop beating yourself up for tiny mistakes. What if, in every decision you faced, you took the bolder path?
Too many of us feel crushed under the weight of our own expectations. We run ourselves ragged trying to please everyone, all the time. We lose sleep ruminating about whether we may have offended someone, pass up opportunities that take us out of our comfort zones, and avoid rejection at all costs.
There's a reason we act this way, Reshma says. As girls, we were taught to play it safe. Well-meaning parents and teachers praised us for being quiet and polite, urged us to be careful so we didn't get hurt, and steered us to activities at which we could shine.
The problem is that perfect girls grow up to be women who are afraid to fail. It's time to stop letting our fears drown out our dreams and narrow our world, along with our chance at happiness.
By choosing bravery over perfection, we can find the power to claim our voice, to leave behind what makes us unhappy, and go for the things we genuinely, passionately want. Perfection may set us on a path that feels safe, but bravery leads us to the one we're authentically meant to follow. (via Goodreads)
Why? I want to read more non-fiction this year and this one sounds really interesting. I received an eARC and I can't wait to read it. his will be out on February 5.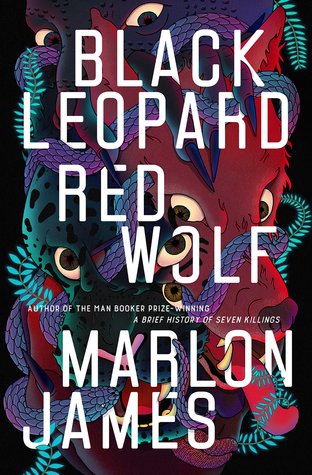 Tracker is known far and wide for his skills as a hunter: "He has a nose," people say. Engaged to track down a mysterious boy who disappeared three years earlier, Tracker breaks his own rule of always working alone when he finds himself part of a group that comes together to search for the boy. The band is a hodgepodge, full of unusual characters with secrets of their own, including a shape-shifting man-animal known as Leopard.
As Tracker follows the boy's scent—from one ancient city to another; into dense forests and across deep rivers—he and the band are set upon by creatures intent on destroying them. As he struggles to survive, Tracker starts to wonder: Who, really, is this boy? Why has he been missing for so long? Why do so many people want to keep Tracker from finding him? And perhaps the most important questions of all: Who is telling the truth, and who is lying? (via Goodreads)
Why? Readers are raving about this book on bookstagram. Luckily, I have an eARC. This will be out on February 5, as well.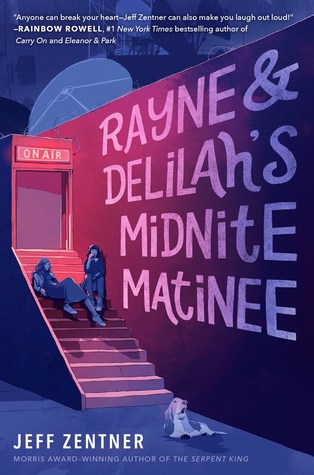 Every Friday night, best friends Delia and Josie become Rayne Ravenscroft and Delilah Darkwood, hosts of the campy creature feature show Midnite Matinee on the local cable station TV Six.
But with the end of senior year quickly approaching, the girls face tough decisions about their futures. Josie has been dreading graduation, as she tries to decide whether to leave for a big university and chase her dream career in mainstream TV. And Lawson, one of the show's guest performers, a talented MMA fighter with weaknesses for pancakes, fantasy novels, and Josie, is making her tough decision even harder.
Scary movies are the last connection Delia has to her dad, who abandoned the family years ago. If Midnite Matinee becomes a hit, maybe he'll see it and want to be a part of her life again. And maybe Josie will stay with the show instead of leaving her behind, too.
As the tug-of-war between growing up and growing apart tests the bonds of their friendship, Josie and Delia start to realize that an uncertain future can be both monstrous… and momentous. (via Goodreads)
Why? A book about friendship. I also received an eARC of this book. This will be out on February 26.
Proud by Juno Dawson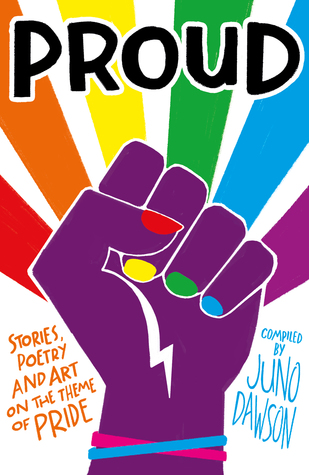 Contributors: Steve Antony, Dean Atta, Kate Alizadeh, Fox Benwell, Alex Bertie, Caroline Bird, Fatti Burke, Tanya Byrne, Moïra Fowley-Doyle, Frank Duffy, Simon James Green, Leo Greenfield, Saffa Khan, Karen Lawler, David Levithan, Priyanka Meenakshi, Alice Oseman, Michael Lee Richardson, David Roberts, Cynthia So, Kay Staples, Jessica Vallance, Kristen Van Dam and Kameron White.
A stirring, bold and moving anthology of stories and poetry by top LGBTQ+ YA authors and new talent, giving their unique responses to the broad theme of pride. Each story has an illustration by an artist identifying as part of the LGBTQ+ community. Compiled by Juno Dawson, author of "This Book is Gay" and "Clean".
A celebration of LGBTQ+ talent, PROUD is a thought-provoking, funny, emotional read. (via Goodreads)
Why? I received an advance copy last week from the publisher. It features a variety of genres such as a Chinese lesbian fairytale, a powerful poetry on coming out, a D&D inspired quest to make a school gender neutral, and a contemporary Pride and Prejudice retelling. It will out on March 7.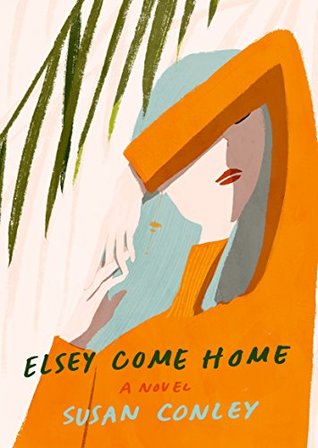 When Elsey's husband, Lukas, hands her a brochure for a weeklong mountain retreat, she knows he is really giving her an ultimatum: Go, or we're done. Once a successful painter, Elsey set down roots in China after falling passionately for Lukas, the tall, Danish MC at a warehouse rave in downtown Beijing. Now, with two young daughters and unable to find a balance between her identities as painter, mother, and, especially, wife, Elsey fills her days worrying, drinking, and descending into desperate unhappiness. So, brochure in hand, she agrees to go and confront the ghosts of her past.
There, she meets a group of men and women who will forever alter the way she understands herself: from Tasmin, another (much richer) expat, to Hunter, a young man whose courage endangers them all, and, most important, Mei–wife of one of China's most famous artists and a renowned painter herself–with whom Elsey quickly forges a fierce friendship and whose candidness about her pain helps Elsey understand her own. But Elsey must risk tearing herself and Lukas further apart when she decides she must return to her childhood home–the center of her deepest pain–before she can find her way back to him. (via Goodreads)
Why? I also want to read more women's fiction novels this year.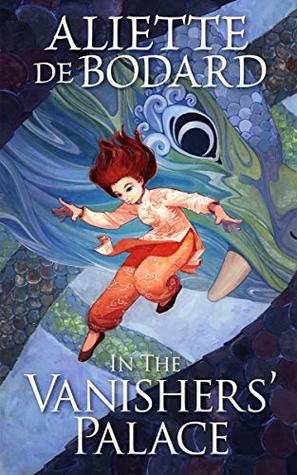 A woman, betrayed, terrified, sold into indenture to pay her village's debts and struggling to survive in a spirit world. A dragon, among the last of her kind, cold and aloof but desperately trying to make a difference.
When failed scholar Yên is sold to Vu Côn, one of the last dragons walking the earth, she expects to be tortured or killed for Vu Côn's amusement.
But Vu Côn, it turns out, has a use for Yên: she needs a scholar to tutor her two unruly children. She takes Yên back to her home, a vast, vertiginous palace-prison where every door can lead to death. Vu Côn seems stern and unbending, but as the days pass Yên comes to see her kinder and caring side. She finds herself dangerously attracted to the dragon who is her master and jailer. In the end, Yên will have to decide where her own happiness lies—and whether it will survive the revelation of Vu Côn's dark, unspeakable secrets… (via Goodreads)
Why? A f/f retelling of Beauty and the Beast with dragon!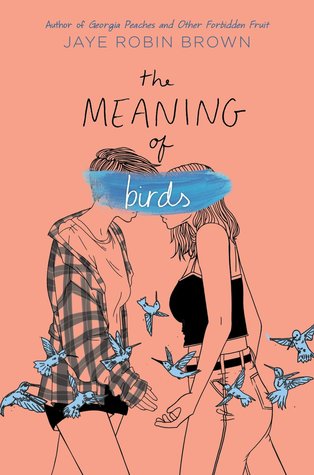 Before, Jessica has always struggled with anger issues, but come sophomore year that all changes when Vivi crashes into her life. As their relationship blossoms, Vivi not only helps Jess deal with her pain, she also encourages her to embrace her talent as an artist. And for the first time, it feels like the future is filled with possibilities. After In the midst of senior year, Jess's perfect world is erased when Vivi suddenly passes away. Reeling from the devastating loss, Jess pushes everyone away, and throws out her plans to go to art school. Because art is Vivi and Vivi is gone forever.
Desperate for an escape, Jess gets consumed in her work-study program, letting all of her dreams die. Until she makes an unexpected new friend who shows her a new way to channel her anger, passion, and creativity. Although Jess may never draw again, if she can find a way to heal and room in her heart, she just might be able to forge a new path for herself without Vivi. (via Goodreads)
Why? Another LGBTQ Contemporary novel. And look at that cover! So stunning. This will be out on April 29.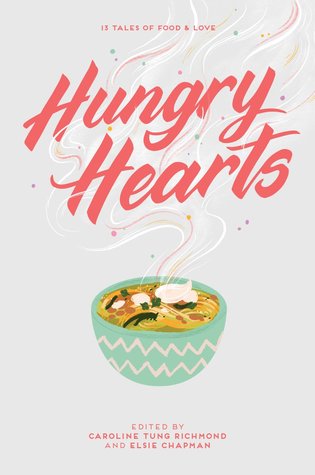 From some of your favorite bestselling and critically acclaimed authors—including Sandhya Menon, Anna-Marie McLemore, and Rin Chupeco—comes a collection of interconnected short stories that explore the intersection of family, culture, and food in the lives of thirteen teens.
A shy teenager attempts to express how she really feels through the confections she makes at her family's pasteleria. A tourist from Montenegro desperately seeks a magic soup dumpling that could cure his fear of death. An aspiring chef realizes that butter and soul are the key ingredients to win a cooking competition that could win him the money to save his mother's life.
Welcome to Hungry Hearts Row, where the answers to most of life's hard questions are kneaded, rolled, baked. Where a typical greeting is, "Have you had anything to eat?" Where magic and food and love are sometimes one and the same.
Told in interconnected short stories, Hungry Hearts explores the many meanings food can take on beyond mere nourishment. It can symbolize love and despair, family and culture, belonging and home. (via Goodreads)
Why? Honestly? The cover! This will be out on June 18.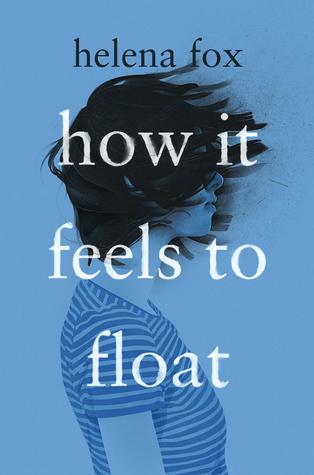 Biz knows how to float. She has her people, her posse, her mom and the twins. She has Grace. And she has her dad, who tells her about the little kid she was, who loves her so hard, and who shouldn't be here but is. So Biz doesn't tell anyone anything. Not about her dark, runaway thoughts, not about kissing Grace or noticing Jasper, the new boy. And she doesn't tell anyone about her dad. Because her dad died when she was six. And Biz knows how to float, right there on the surface–normal okay regular fine.
But after what happens on the beach–first in the ocean, and then in the sand–the tethers that hold Biz steady come undone. Dad disappears, and with him, all comfort. It might be easier, better, sweeter to float all the way away? Or maybe stay a little longer, find her father, bring him back to her. Or maybe–maybe maybe maybe–there's a third way Biz just can't see yet. (via Goodreads)
Why? LGBT and mental health. This will be out on May 7.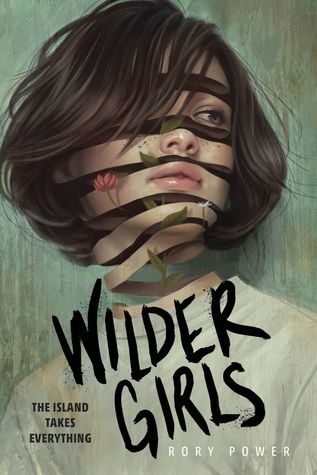 It's been eighteen months since the Raxter School for Girls was put under quarantine. Since the Tox hit and pulled Hetty's life out from under her.
It started slow. First the teachers died one by one. Then it began to infect the students, turning their bodies strange and foreign. Now, cut off from the rest of the world and left to fend for themselves on their island home, the girls don't dare wander outside the school's fence, where the Tox has made the woods wild and dangerous. They wait for the cure they were promised as the Tox seeps into everything.
But when Byatt goes missing, Hetty will do anything to find her, even if it means breaking quarantine and braving the horrors that lie beyond the fence. And when she does, Hetty learns that there's more to their story, to their life at Raxter, than she could have ever thought true. (via Goodreads)
Why? This is definitely one of the most beautiful and disturbing book covers. This will be out on July 9.
---
What books have you recently added on your never-ending tbr list? Feel free to leave your TTT link below. ♥
Always,