Hi guys! It's the 5th of October and I think it's never too late for a wrap-up. So, here are the books I've read for the month of September.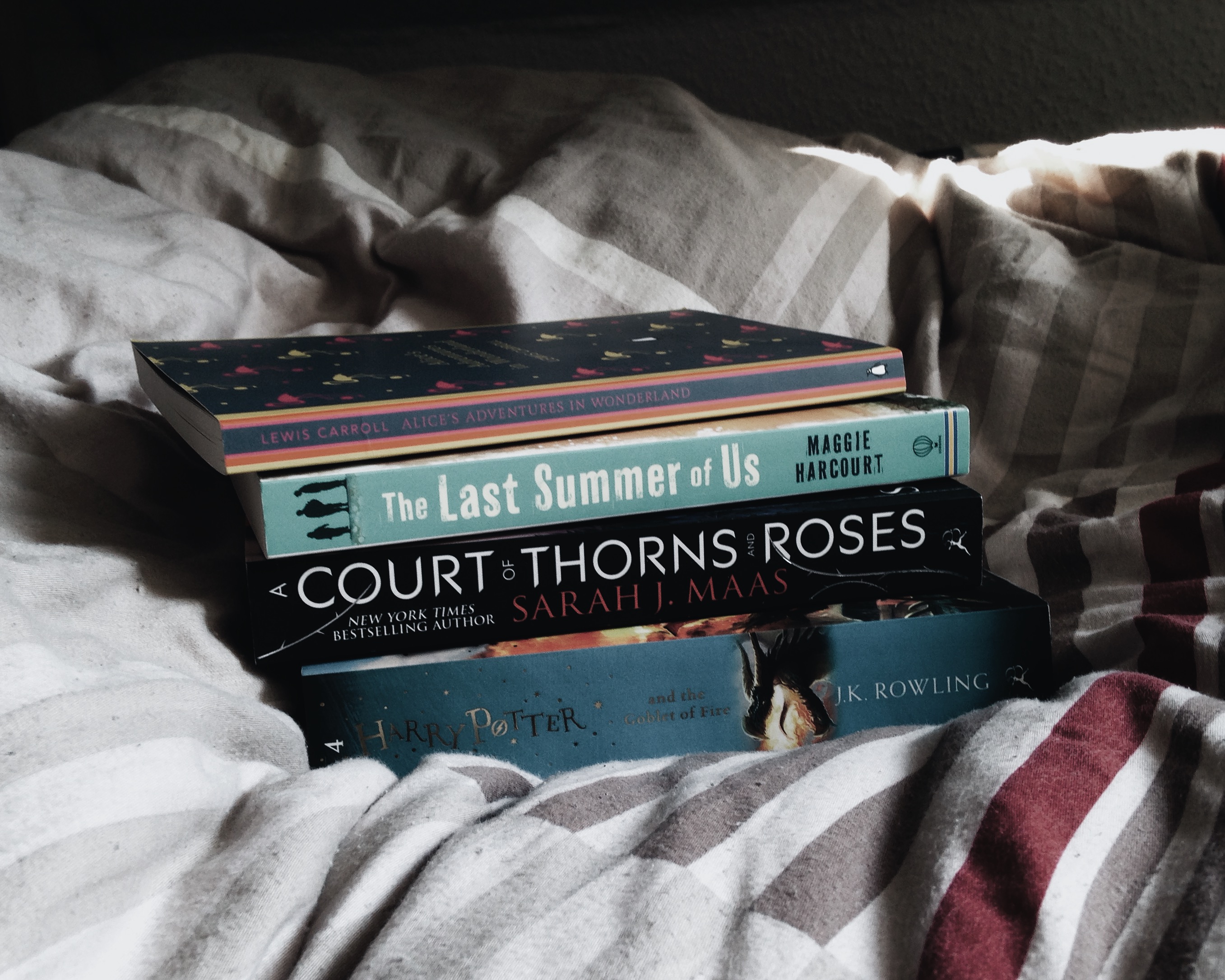 Alice's Adventures in Wonderland by Lewis Carroll – 5/5 STARS
Wethebookdragons' book for the month of September. It's my first time to read this book and I totally enjoyed the adventures of Alice. She can be annoying sometimes but it's totally okay for me because she's just a little girl. I love that she's curious, honest and innocent. This book makes me want to also fall in a rabbit hole. (247 pages)
The Last Summer Of Us by Maggie Harcourt – 4/5 STARS
All the elements of a perfect summer read are in this book. An exciting roadtrip, a cool music playlist, camping, beach and music festival. Plus an ostrich farm! My full review here. (295 pages)
A Court of Thorns and Roses by Sarah J. Maas – 4.5/5 STARS
The story of Beauty and the Beast is familiar to most of us but Ms. Maas made her recreation more interesting by adding mystical creatures and unexpected twists. I also love the world-building in this book. My full review here. (416 pages)
Harry Potter and the Goblet of Fire by J.K. Rowling – 5/5 STARS
The fourth book in the Harry Potter series. Again, I am so happy that I've read the book because it's totally more enjoyable than the movie. I loved the Quidditch World Cup, Triwizard Tournament, YUle Ball, and the Elf Liberation Front. I got to know more about the Death Eaters and House-Elves. I'm excited to continue the series.(640 pages)
Slammed by Colleen Hoover – 4.5/5 stars
This book was not really on my September TBR list but Joyce "forced"me to read it and I'm glad that she did because I ended up loving this book. I love the family dynamic, slam poetry, Avett Brothers and most of all, the message of this book. My full review soon. (352 pages)
I'm still reading A Clash of Kings by George R.R. Martin and I think it will still take long for me to finish it. All in all, I am satisfied and happy with the books I've read for this month.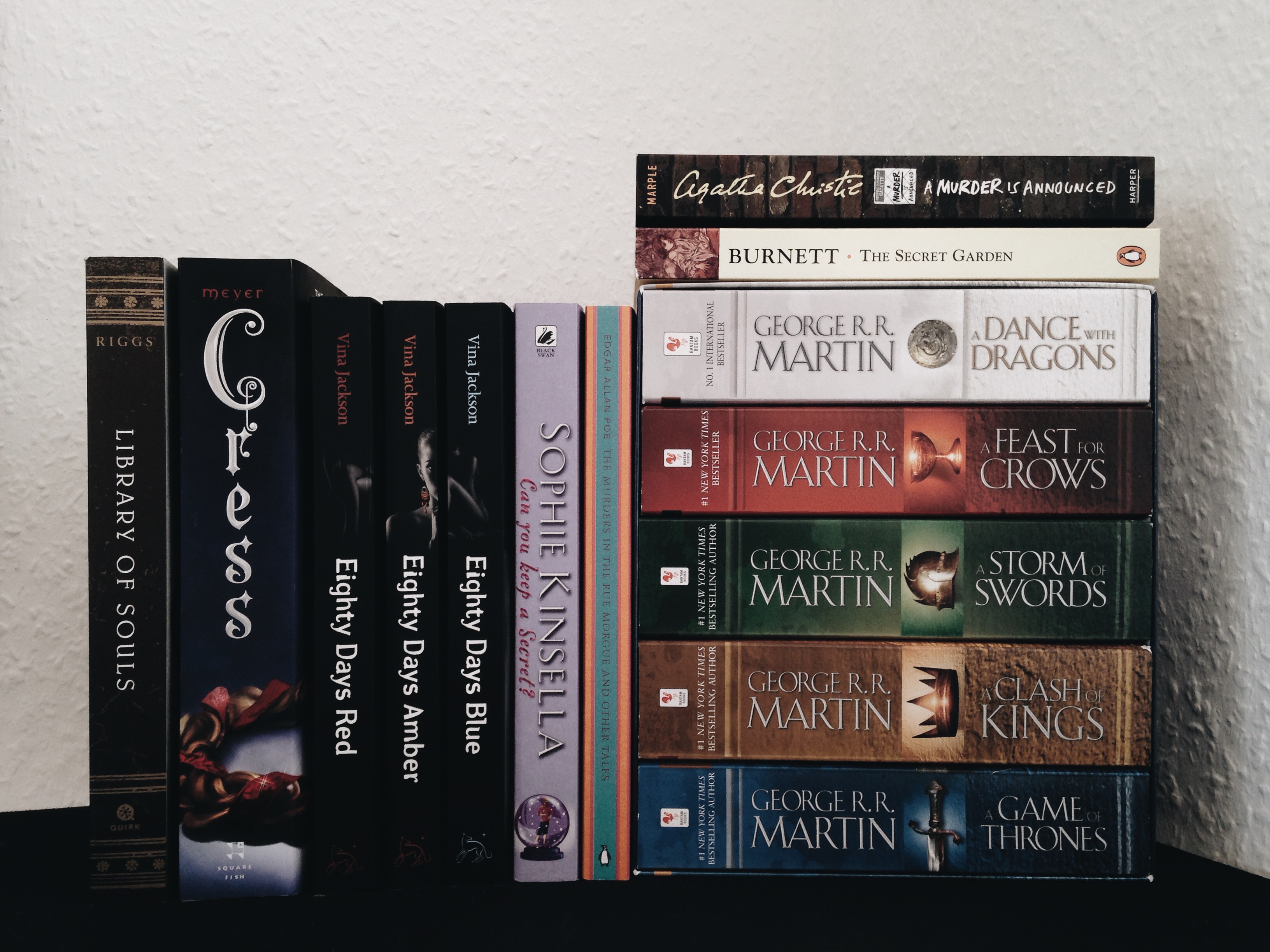 A Song of Ice and Fire box set by George R.R. Martin, Cress by Marissa Meyer and A Murder is Announced by Agatha Christie were gifts from my awesome husband. He also pre-ordered Library of Souls by Ransom Riggs and it came few days after the released. The Eighty Days books by Vina Jackson, The Secret Garden by Frances Hodgson Burnett and Can You Keep A Secret by Sophie Kinsella came from our local library's book sale. I feel so blessed for having a very supportive and good-looking husband. ♥
I hope you guys had an enjoyable September!