Hi guys! We're now in the second month of the year! Where did January go? That was a little fast.
A lot of great things happened last month. One of them is that I was able to read 8 books in January! Eight! Well half of them are novellas but still. This post is a bit long because I also shared my thoughts about the books I read so please bear with me.
Happy reading! ♥
Salt To The Sea by Ruta Sepetys – 4.5 out of 5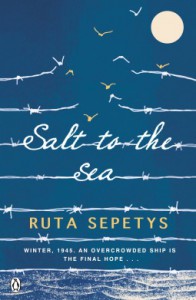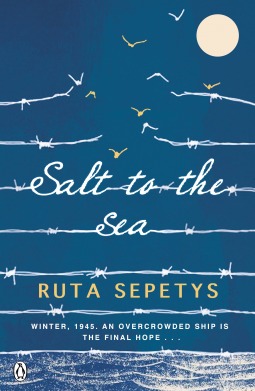 It's early 1945 and a group of people trek across Germany, bound together by their desperation to reach the ship that can take them away from the war-ravaged land. Four young people, each haunted by their own dark secret, narrate their unforgettable stories. x
My Thoughts
History divided us, but through reading we can be united in story, study, and remembrance. Books join us together as a global reading community, but more important, a global human community striving to learn from the past.
My very first Sepetys read and definitely not my last. This book follows the story of four young individuals each from different countries coming together with one goal – to survive.
I had no knowledge about the sinking of Wilhelm Gustloff so I was shocked when I've learned about it. I did quite a lot of research just to learn more about it and it's probably one of the terrible things I've read about.
I loved how this book is written. I enjoy reading books with more than one pov because I get to see the story from different angles. A book with alternating POVs can be challenging both for the authors and readers but Sepetys did an incredibly amazing job. Each of the characters has their own distinct voices and personalities. They're all important in the story. The characters, both majors and minors, are astounding and real.
Gripping and heartwrenching story. I'm actually typing this with tears in my eyes. I am confident to say that Sepetys is truly an amazing author/storyteller. I love how she tells the story. The chapters are very short but all of the things that you need to know are there. She doesn't sugar-coat things. She's brutally honest which I think is very important. One of my favorites is the author's note at the end.
The story and the characters in this book were fictional but their experiences were not and sadly, there are still a lot of people who are experiencing the same things until now.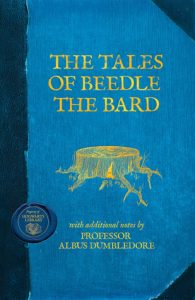 The Tales of Beedle the Bard contains five richly diverse fairy tales, each with its own magical character, that will variously bring delight, laughter and the thrill of mortal peril.
Essential and enjoyable reading for Muggles and wizards alike, The Tales of Beedle the Bard is a uniquely magical volume. With illuminating notes by Albus Dumbledore. x
My Thoughts
To hurt is as human as to breathe.
I buddy read this with my girl Sora. ♥
This was a very fun and quick read and I wish there were more! I loved the illustrations and Professor Dumbledore's commentary at the end of each tales. Most of the tales in this compilation are a bit scary but so as the Muggles fairytales, right? My favorites are The Fountain of Fair Fortune and of course, The Tale of the Three Brothers. This book is a great addition to your Harry Potter collection. I can honestly hear myself reading these tales to my future kids.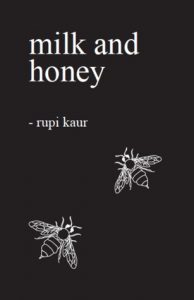 milk and honey is a collection of poetry and prose about survival. It is about the experience of violence, abuse, love, loss, and femininity. It is split into four chapters, and each chapter serves a different purpose, deals with a different pain, heals a different heartache. milk and honey takes readers through a journey of the most bitter moments in life and finds sweetness in them because there is sweetness everywhere if you are just willing to look. x
My Thoughts
how is it so easy for you
to be kind to people he asked

milk and honey dripped
from my lips as i answered

cause people have not
been kind to me
I finished this beautiful book in one sitting. It's been awhile since I read a poetry collection which is weird because I always love reading (and writing) poems/prose. I knew already that I'll end up loving milk and honey right after I read the first page. I love everything about this book. The cover, illustrations and words. They're so perfect. It covers huge topics like rape, love, lost, moving on and feminism. Most of my favorites are from the loving and healing chapters. This book reminds us to love ourselves before anyone or anything else. Such a powerful and inspiring read.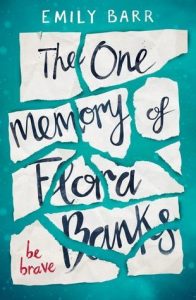 Seventeen-year-old Flora Banks has no short-term memory. Her mind resets itself several times a day, and has since the age of ten, when the tumor that was removed from Flora's brain took with it her ability to make new memories. That is, until she kisses Drake, her best friend's boyfriend, the night before he leaves town. Miraculously, this one memory breaks through Flora's fractured mind, and sticks. Flora is convinced that Drake is responsible for restoring her memory and making her whole again. So when an encouraging email from Drake suggests she meet him on the other side of the world, Flora knows with certainty that this is the first step toward reclaiming her life. x
My Thoughts
Live in the moment whenever you can. You don't need a memory for that.
The very first time that I've learned about this book was from Illumicrate's November Box. There was a sampler (except) included in the box and when I saw that it's available on NetGalley, I didn't think twice to request for it. I was lucky to have been approved. Flora Banks is one of the most unique characters I've ever read. This book is written in her POV which makes the whole experience unforgettable. no pun intended. Read my full review here.
Kindred Spirits by Rainbow Rowell – 4 out of 5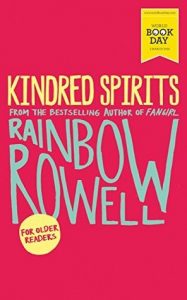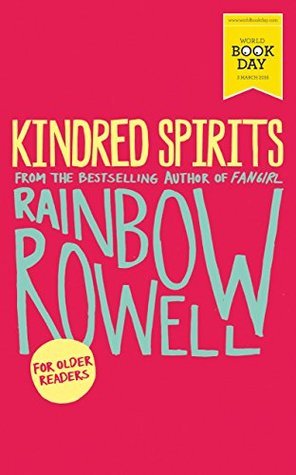 If you broke Elena's heart, Star Wars would spill out. So when she decides to queue outside her local cinema to see the new movie, she's expecting a celebration with crowds of people who love Han, Luke and Leia just as much as she does. What she's not expecting is to be last in a line of only three people; to have to pee into a collectible Star Wars soda cup behind a dumpster or to meet that unlikely someone who just might truly understand the way she feels. x
My Thoughts
Another one that I finished in one sitting. I read this while we're on our way to Frankfurt and was smiling the whole time while reading it. It's a very short and adorable read. I can relate to Elena as a fangirl (not with Star Wars though). I'm not a Star Wars fan but I know most of the characters names from the movie because I used to collect Star Wars cards before when I was a kid. Kindred Spirits has an engaging story and the characters felt very real to me. I loved the humors too. There were a lot of funny moments in this 62-page read but I wish it was much longer than that! I read Rowell's other novels and I think this is now one of my favorites from her. My number one is Eleanor and Park. If you love Star Wars and you're in for a quick read, this one is perfect for you.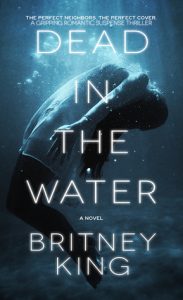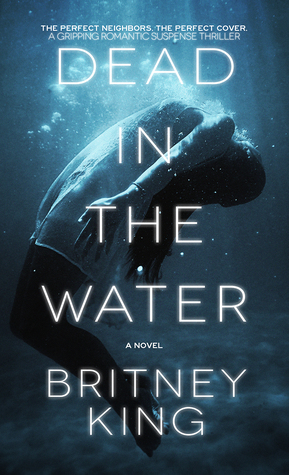 He's a contract killer. She likes to even the score. Smack dab in the middle of suburbia, few married couples are as competitive as Jude and Kate. But then, most married couples don't keep score in the form of body counts. Each hell-bent on a silent pact to out-do the other, the games begin. Who ends up on top is anyone's guess. But with these two, one thing's for sure— not everyone comes out alive. After all, there are a few things they can agree on: All is fair in love and war. And if they can't make it work— they're dead in the water. x
My Thoughts
I totally enjoyed reading Water Under The Bridge last year and I was excited to finally "reunite" with Jude and Kate. These two are not your typical married couple. Not even the average persons you meet in the neighborhood. They are both intriguing characters with dark stories they're trying to hide but unfortunately, someone knows about their hidden secrets and that person is getting back at them. Read my full review here.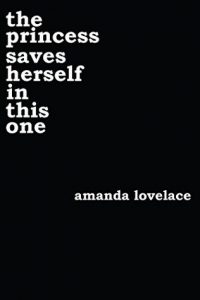 From Amanda Lovelace, a poetry collection in four parts: the princess, the damsel, the queen, and you. The first three sections piece together the life of the author while the final section serves as a note to the reader. This moving book explores love, loss, grief, healing, empowerment, and inspiration. x 
My Thoughts
ah, life –
the thing
that happens
to us
while we're off
somewhere else
blowing on
dandelions
& wishing
ourselves into
the pages of
our favorite
fairy tales.
I enjoyed reading free verse poetry but unfortunately, this book didn't worked out that good for me. Some of the poems/prose were good but most of them felt flat. There was even one that I didn't understand at all. I'll probably appreciate this book more in my teenage years. I do have some favorites and they were the book-themed ones and also the dedication. The author shared her own personal experiences and all the stuff she went through and I totally admire her for that.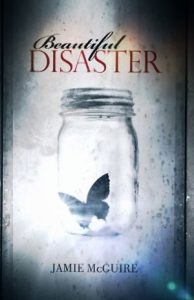 The new Abby Abernathy is a good girl. She doesn't drink or swear, and she has the appropriate number of cardigans in her wardrobe. Abby believes she has enough distance from the darkness of her past, but when she arrives at college with her best friend, her path to a new beginning is quickly challenged by Eastern University's Walking One-Night Stand.
Travis Maddox, lean, cut, and covered in tattoos, is exactly what Abby needs—and wants—to avoid. He spends his nights winning money in a floating fight ring, and his days as the ultimate college campus charmer. Intrigued by Abby's resistance to his appeal, Travis tricks her into his daily life with a simple bet. If he loses, he must remain abstinent for a month. If Abby loses, she must live in Travis's apartment for the same amount of time. Either way, Travis has no idea that he has met his match. x
My Thoughts
It doesn't matter why or what it is. When it's good, it's beautiful.
I buddy read this with Joyce and KL. These two are my original reading buddies and I'm so happy that they're finally back. They were quite busy for the past months.
Beautiful Disaster has been on my ereader for quite some time now. I didn't have any idea about the story and that it's a New Adult/Romance book. I don't have problems with this genre so it's okay. This book is written in Abby's POV and I have to admit that sometimes, I couldn't understand what's going on in her head. She can be indecisive and annoying. Travis is an alpha male. Like Abby, he is also flawed and has a LOT of issues. He is insanely hot and a certified womanizer but he is romantic and believe it or not, he is kind-hearted too. The title fits perfectly to Abby and Travis' relationship. I am aware that what they have is an unhealthy one but I can't help not to root for them. I loved Travis' relationship with his family and I'd like to know more about them. We get to know her "dark past" but it's a bit meh for me. I'd like to know the details.
This is a fast-paced and action-packed read. And eventhough some of the romantic scenes in this book gave me diabetes, I still enjoyed the story. It ended with a perfect happily ever after that it felt unrealistic, at least for me. Also, I'd like to add that this book is not really for everyone especially for young readers because it contains some serious issues that needs better and mature understanding.
I'm currently reading the sequel, Walking Disaster, and it's written in Travis' POV. Let's if I'll like this more that the first book.
---
There you go! My favorites are Salt to the Sea, and Milk and Honey.
Thank you for sticking around. ♥ Have you read any from these? How many books have you read in January? Feel free to share it below.