It's never too late, right? I've been in a blogging slump (if there's a thing like that) these past few weeks. So forgive me for the late updates.in November
Crown of Midnight by Sarah Maas – 4/5 stars
I think now I can say that I like Crown of Midnight more than the first book. The character development is superb in this one. I'm glad that I finally got see the more badass assassin side of Celaena and as well as her flaws. She can be annoying sometimes. I have to admit that i like the Dorian more here but I'm still Team (shirtless) Chaol.
Not a perfect five because I felt like the first part of the book was quite slow. The second part was gripping and it made me want to read until the end. The revelation is just what I've been expecting from the start but some of the twists, I didn't see them coming. Overall, I enjoyed reading Crown of Midnight but I think it'll will take a little while before I continue the series because i'll be buddy reading it with Joyce.
Ugly Love by Colleen Hoover – 5/5 stars
Lovely book cover. Incredible, real and relatable characters. Definitely my number one favorite from Colleen Hoover. I'm excited for the movie adaptation. My full review here.
In December
Winter (The Lunar Chronicles #4) by Marissa Meyer
I love everything about The Lunar Chronicles! Winter may not be my favorite book in the series but I totally enjoyed reading it. Amazing characters! My favorites are Thorne, Cress and Iko. Actually I love all of them. The world-building is astounding! Makes me want to visit Luna. It's sad to think that this is the final book because I will miss the characters. Definitely my all-time favorite series. I will write a "decent" review when I'm ready to accept that this is over.
The Haunting of Hill House by Shirley Jackson – 2.5/5 stars
Okay. So it took me a week to finish this 246-page book. I have so much high expectations on this and I'm really sad that I ended up not liking it. It's not bad but it wasn't not that good (for me). I was not totally impressed. The characters are incredibly annoying and the story is not really creepy. There are some scenes that gave me goosebumps but only for a short time. I like how the story ends but I still have a lot of questions left unanswered. I really feel bad about it. Well I can say that this is a very unique book and maybe I just read this at the wrong time. I'm sure i'll be re-reading this in the future. It's my first Shirley Jackson read so I'm new to her style. I watched the movie trailer (with Liam Neeson) and I'm planning to watch it.
The Girl on the Train by Paula Hawkins – 4/5 stars
My first Paula Hawkins book. I know some people are calling this as the "next Gone Girl" but TGOTT is unique and twisted on its own way. A bit slow in the beginning but in a good way because it made me want to know what will happen next. As for the mystery part, I didn't guess who the real culprit was. Not even on my top three. The big revelation towards the end made my heart beat fast. I didn't see that one coming. My full review here.
A Darker Shade of Magic (ADSOM #1) by V.E. Schwab – 4.5/5 stars
My first V.E. Schwab's book. Interesting and unique concept. Reading this book is like going on an amazing adventures in four Londons with Kell and Lila. I love these two and I think they're a great team. I'll be posting my full review soon.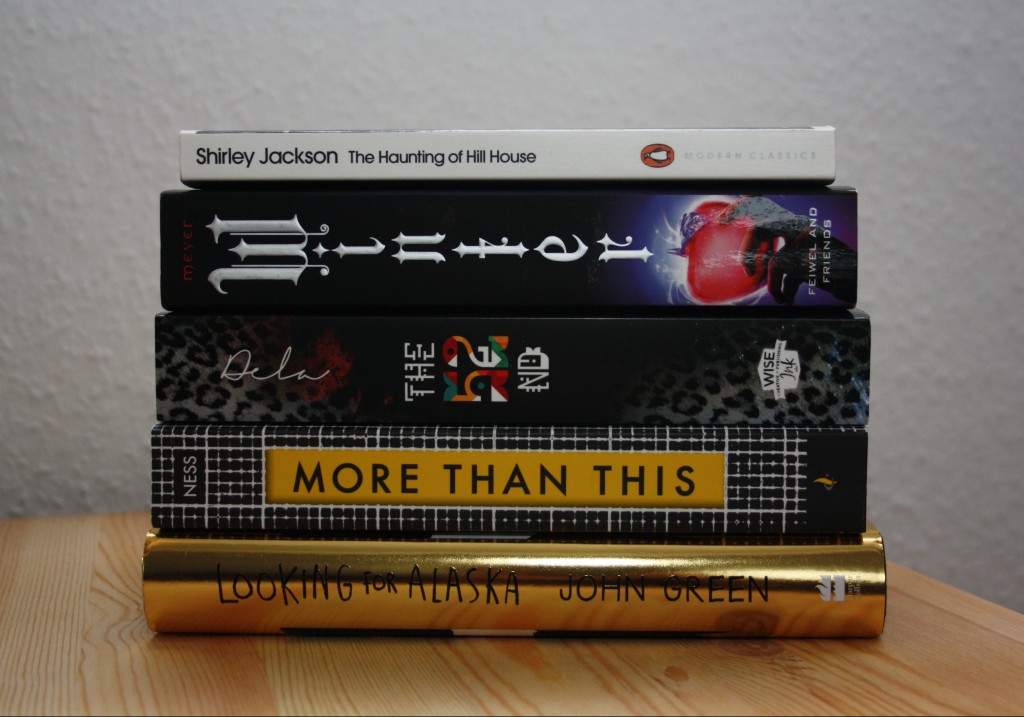 November Book Haul
More Than This by Patrick Ness and Looking for Alaska (Anniversary edition) by John Greencare my prizes from giveaways hosted by my fellow bookstagramers. The 52nd by Dela is also a prize and I'm so happy because the author sent the book to me, with short message, signature, bookmark and a black feather.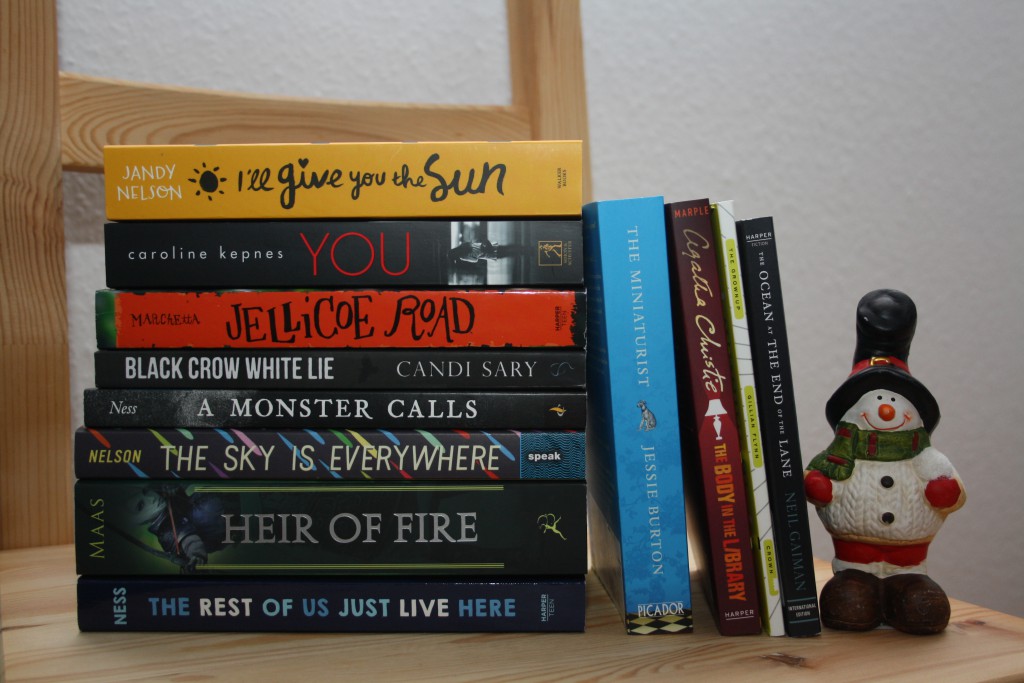 Black Crow White Lie was sent to me by the author itself, Candi Sary, in exchange for a review. I got a voucher from the bookstore and used it to buy You by Caroline Kepnes and The Grownup by Gillian Flynn. The rest of the books I got this month are from my awesome husband! It was indeed a happy holidays 🙂