Author : Shannon Price
Published on : November 5, 2019
Publisher : Tor Teen
ISBN : 9781250301994, 1250301998
Genre : Fiction, Young Adult Contemporary
Amazon | Book Depository | Indiebound | Barnes & Noble
add to Goodreads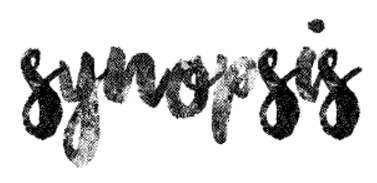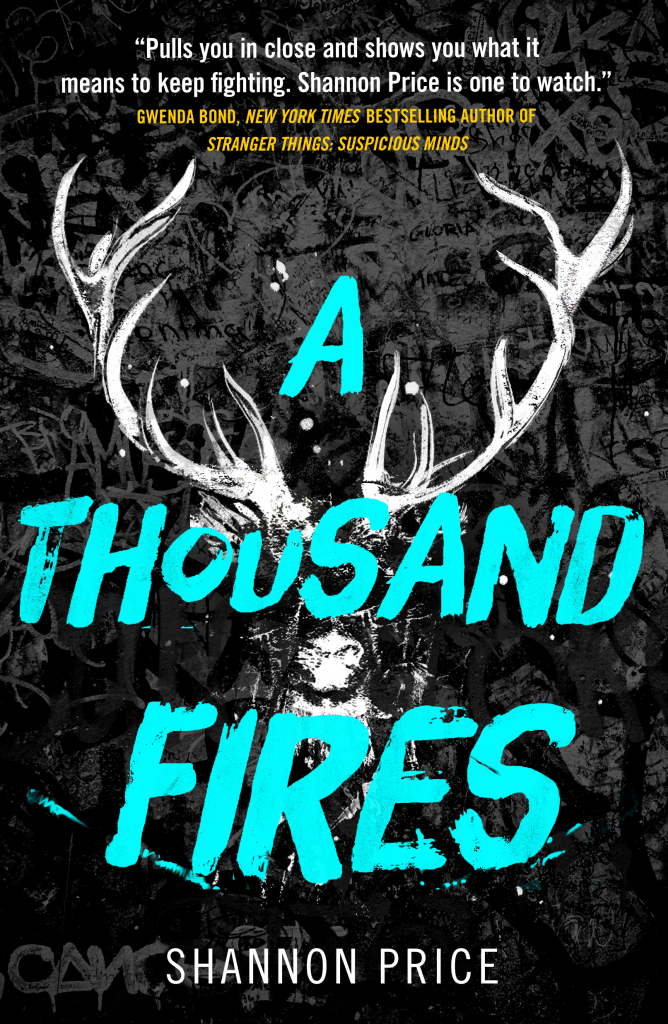 Shannon Price's A Thousand Fires is a breakout contemporary debut―think The Outsiders meets The Iliad―that's perfect for fans of Courtney Summers and Veronica Roth.
10 Years. 3 Gangs. 1 Girl's Epic Quest…
Valerie Simons knows the gangs are dangerous—her little brother was shot and killed by the Boars two years ago.
Still, nothing will sway Valerie from wanting to join the elite and beautiful Herons and find her brother's killer. It doesn't hurt that her best friend Matthew is slated to become a Heron leader—and she'd follow him to the ends of the earth.
Then Valerie is recruited by the mysterious Stags when their volatile, provocative, and beyond charismatic leader Jax promises to help her get revenge. Torn between old love and new loyalty, Valerie races to finish the mission that got her into the gangs.
But no one truly wins the Wars.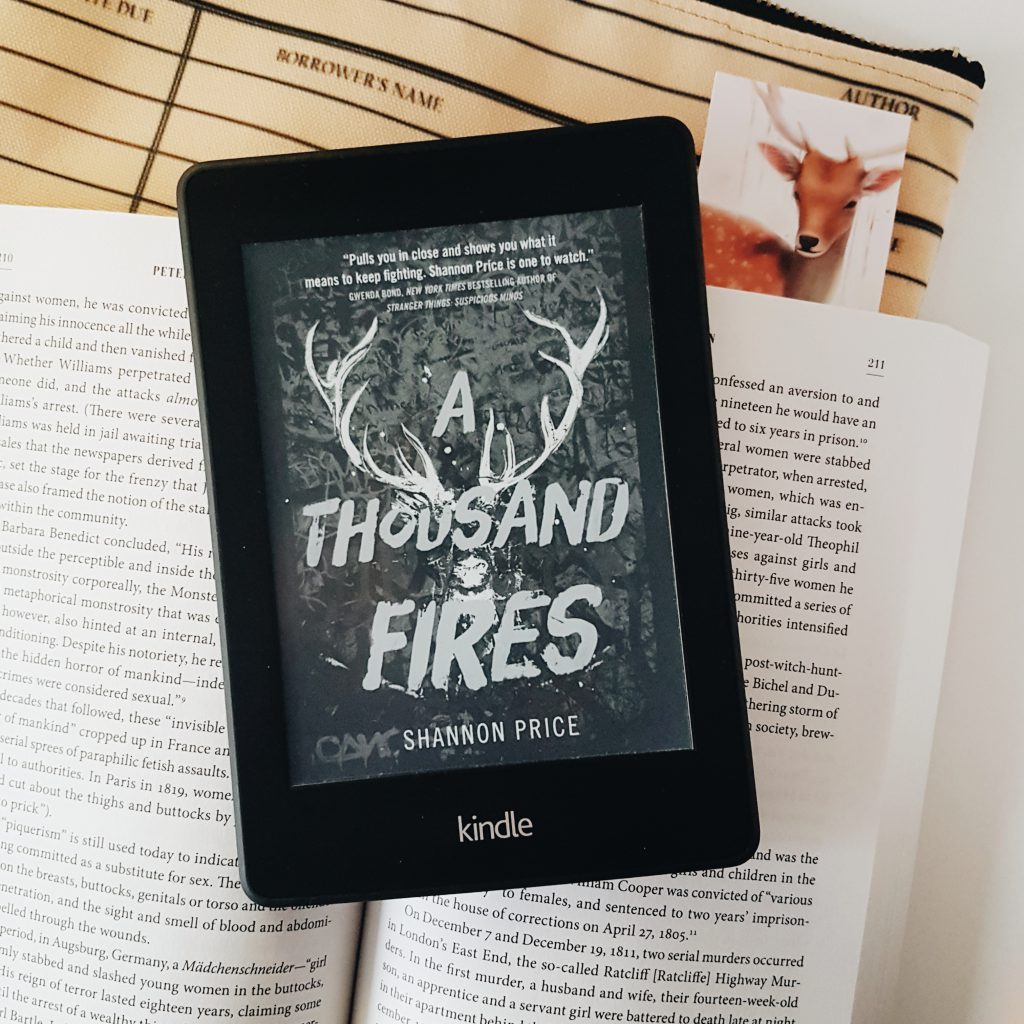 "A Thousand Fires pulls you in close and shows you the essence of what it means to keep fighting. Shannon Price is one to watch." — Gwenda Bond, New York Times bestselling author of Stranger Things: Suspicious Minds
"Brutal and beautiful, A Thousand Fires broke my heart. A fast-paced tragedy of love, betrayal, and vengeance." — Heidi Heilig, author of For A Muse of Fire
"Modern, unflinching and filled with haunting, lingering imagery, A Thousand Fires gives the story of the Iliad the bare-knuckled update it deserves." — Colleen Oakes, author of The Black Coats
"Fast-paced… Vivid descriptions and intricate details bring San Francisco to life … A promising debut." — Kirkus
"A heart-wrenching tale… action-packed and intense… A fantastic read." — School Library Journal
"Fans of stories of factional conflict such as Veronica Roth's Divergent trilogy will feel right at home." — Booklist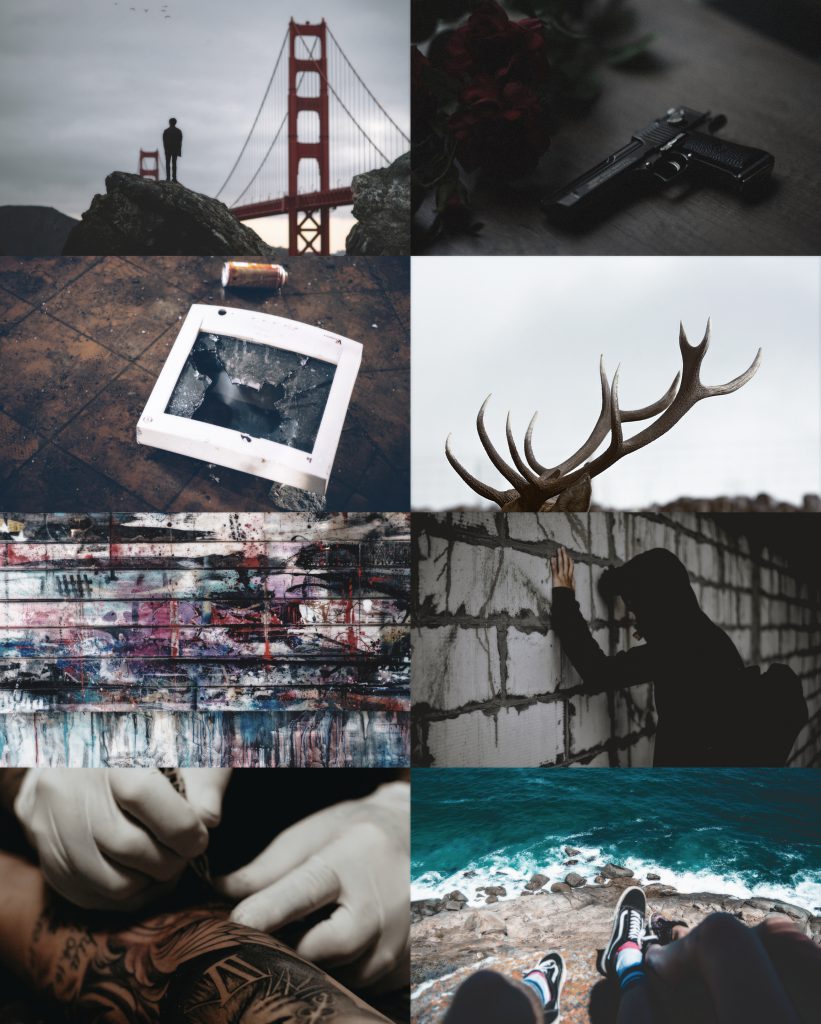 Huge thanks to Karlita of Tale Out Loud and Karina of Afire Pages for hosting this international blog tour and for having me as well. It makes me happy and really proud everytime I get a chance to feature or promote books written by Filipino authors. Eventhough I didn't end up loving this book as much as I wanted to, I still think that you should give it a try.
The author listed the following as potentially triggering themes in this book : self-harm, PTSD, anxiety/nervous tics, suicide ideation, gun violence, gang violence, grief, depression, descriptions of blood and wounds, death of a sibling.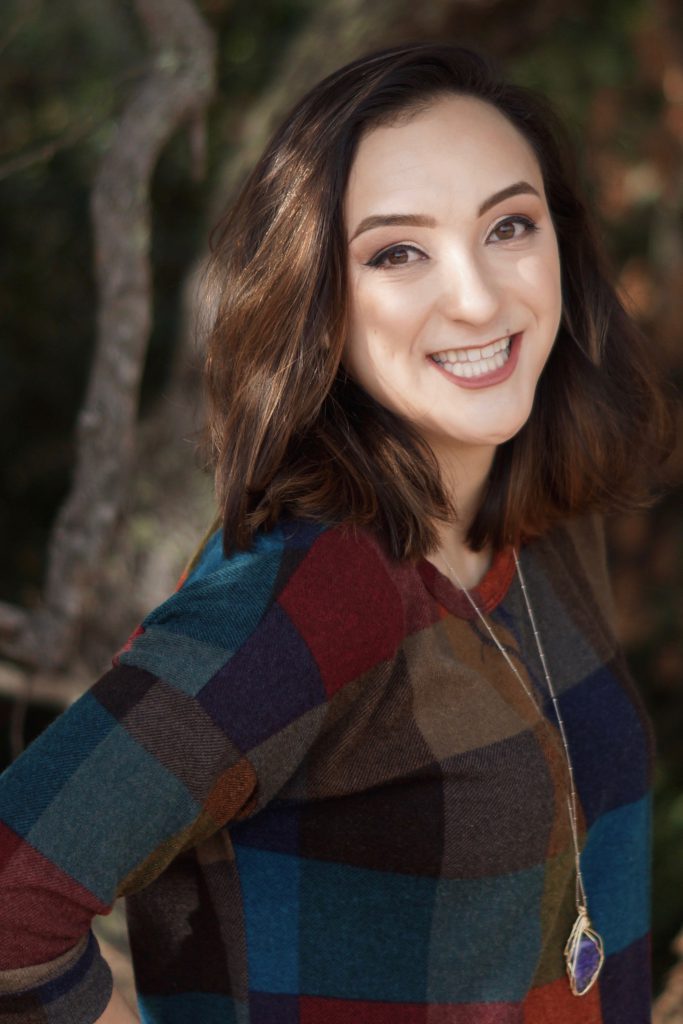 Shannon Price is a YA author living in the San Francisco Bay Area. After graduating from Santa Clara University with a degree in English, she interned and later worked for Counterpoint Press in Berkeley, CA. As a publicist at Counterpoint, she garnered coverage for her clients' books in media outlets like the New York Times, Washington Post, Wall Street Journal, Entertainment Weekly, and many more.
In 2014, she was accepted into the Scottish Universities' International Summer School at the University of Edinburgh where she studied Creative Writing and Contemporary Literature under the tutelage of best-selling Irish writer Ruth Gilligan. In college, she worked as the Art Editor of the Santa Clara Review and represented the Review at AWP 2015 in Minneapolis, MN. She was a mentor in the second round of Author Mentor Match and regularly attends writing events around the Bay Area.
AUTHOR LINKS
Website | Twitter | Instagram

---
*Photo Credits: Livin4wheel, Julia Joppien, Saksham Gangwar, Nijwam Swargiary, Kenny Luo, Peter Fogden, Patrick Tomasso, Allef Vinicius.