Hi everyone! Guess who's back? Wow! It's been a while. I apologize for being inactive here for quite a long time and thank you for not leaving. I'll try my very best to update my blog starting today. And with that, I want to share some exciting news to you guys.
Last month, I got chosen to be one of the brand representatives (TMP Army) for The Monthly Prophet Box. It's a fandom subscription box so expect awesome bookish stuff/merch like toy/shirt, jewelries and collectibles. You can choose between Magic Box or Mystery Box or both. I got the Magic Box and I love everything in it. Unfortunately, I haven't seen the owl who delivered it. So, let me show you the cool stuff I got!
Let me start with the TMP Army badge (upper left). Yep, I'm an official TMP Army now. A Dark Mark temporary tattoo (bottom left) which I'm planning to use for Halloween this year in case we will be attending a halloween party. A framable print of the Dark Lord's return (right) with the welcome letter and list of items in the box.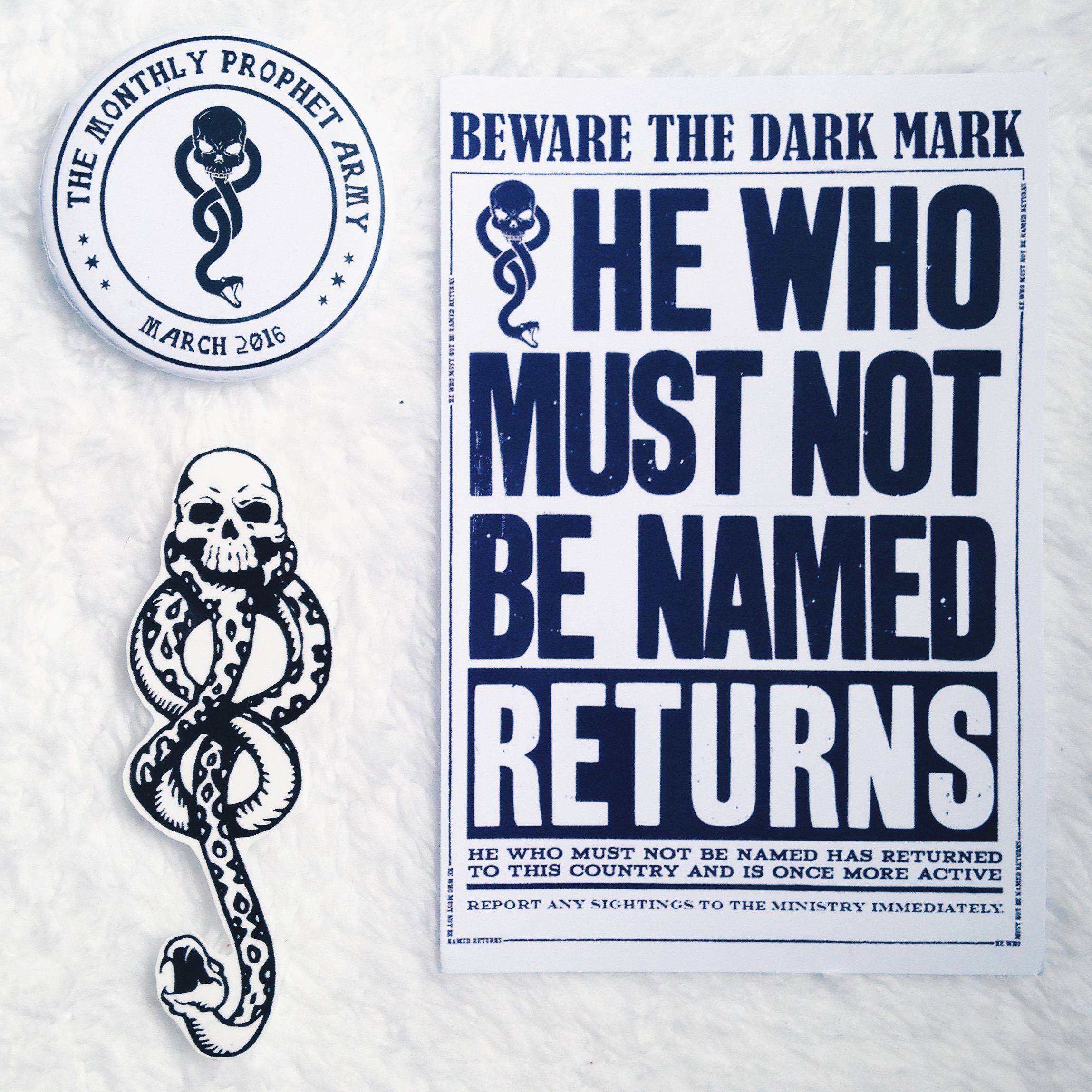 Next is my favorite, Lord Voldemort Funko Pop. ♥ It's my first Harry Potter funko and I am so happy to get You Know Who. He's one of my favorite villains. I think this is so far the cutest version of the Dark Lord? lol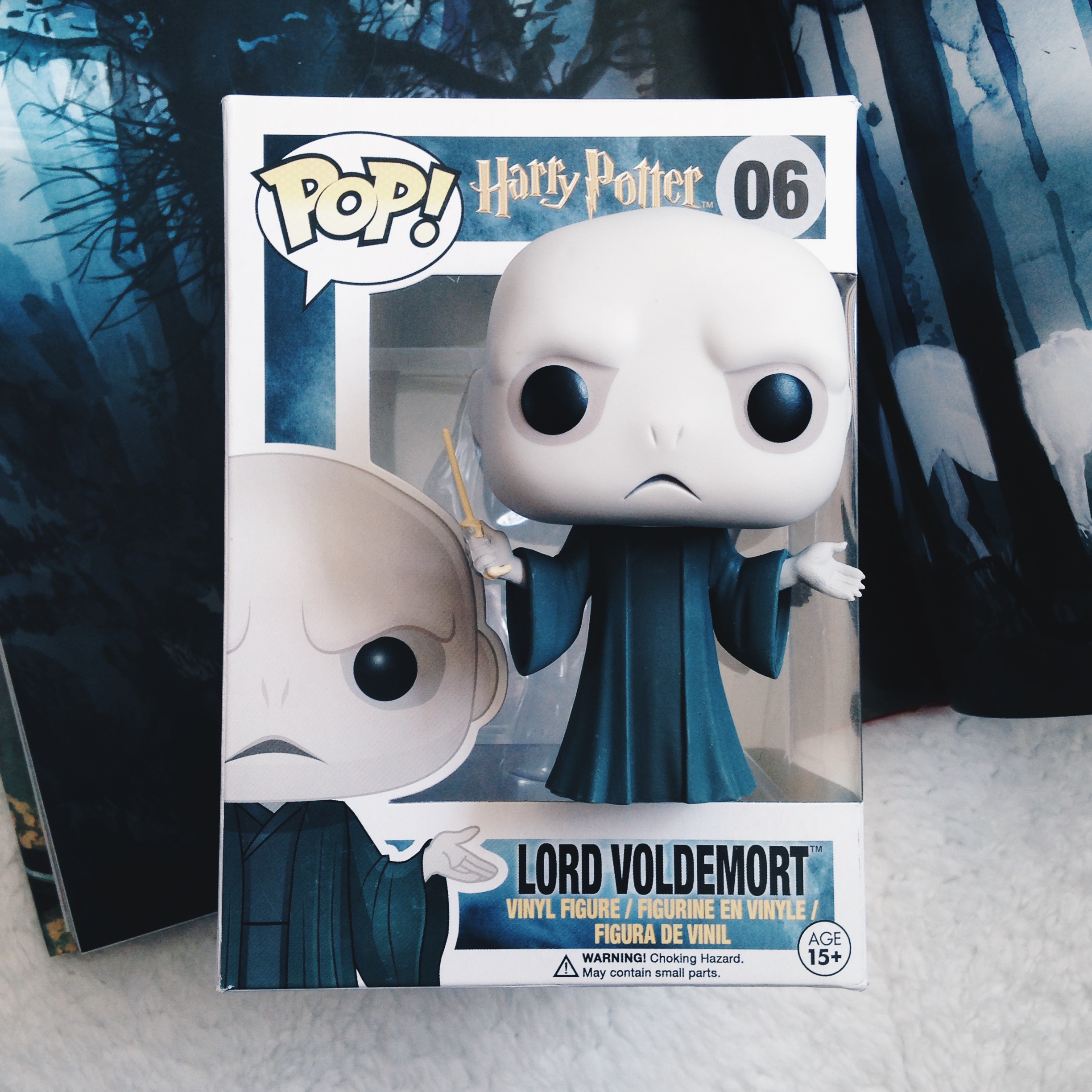 Also one of my favorites, a handmade necklace of Tom Marvolo Riddle's diary. I don't normally wear necklace but I'll make an exemption this time because this one looks so gorgeous and perfect. ♥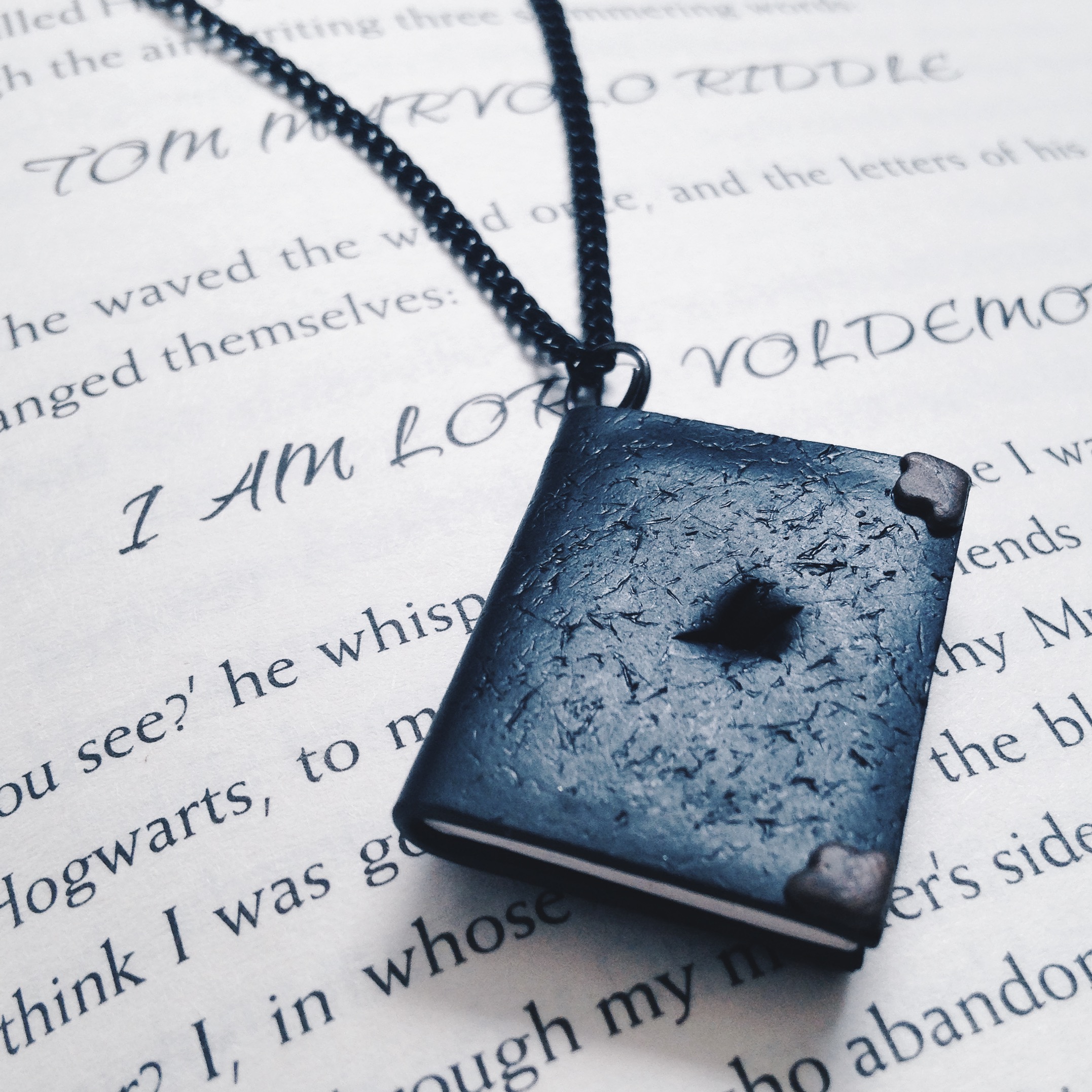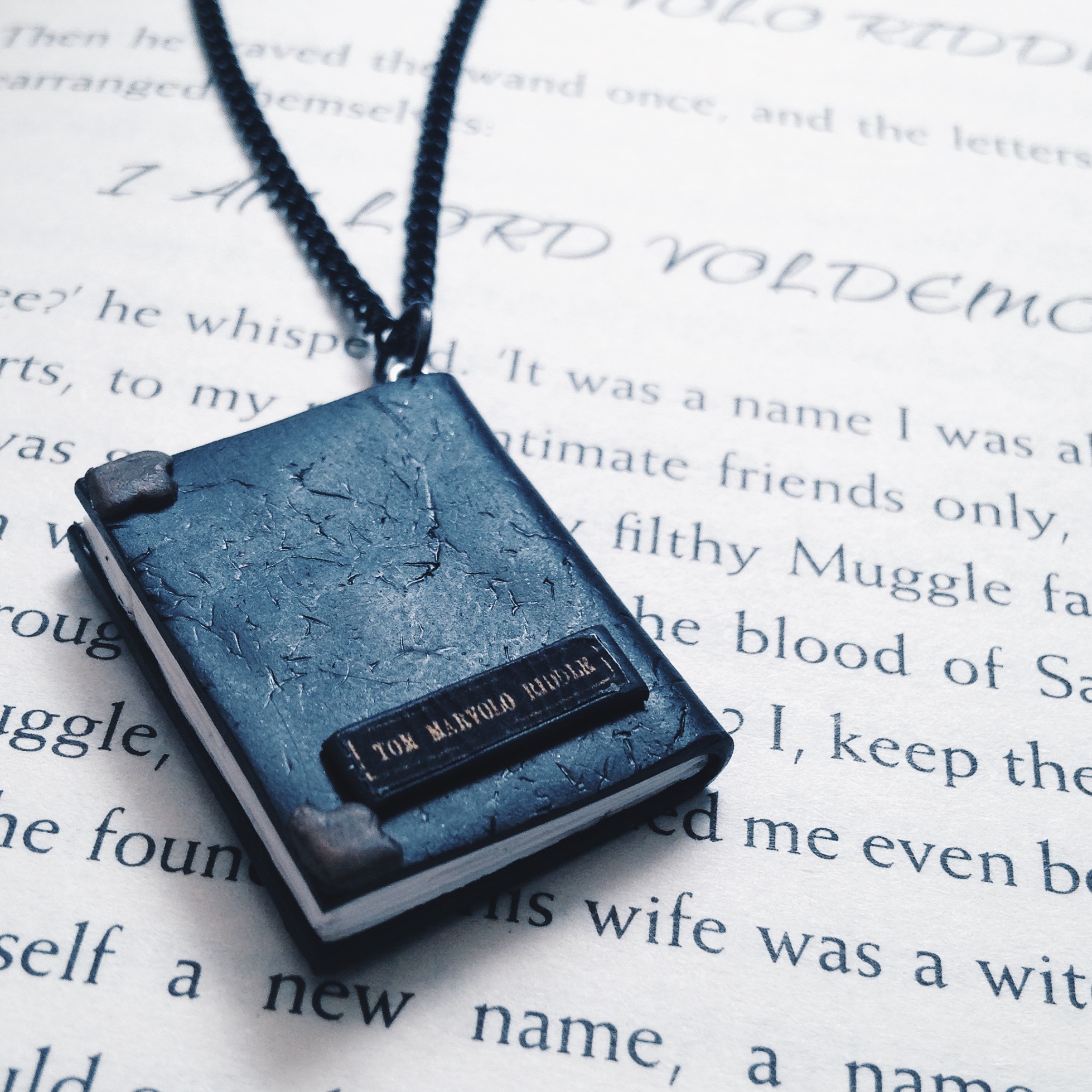 Also, a large snake ring for Nagini and a metallic bookmark inspired by Voldemort's time in the forests of Albania are also included in the box.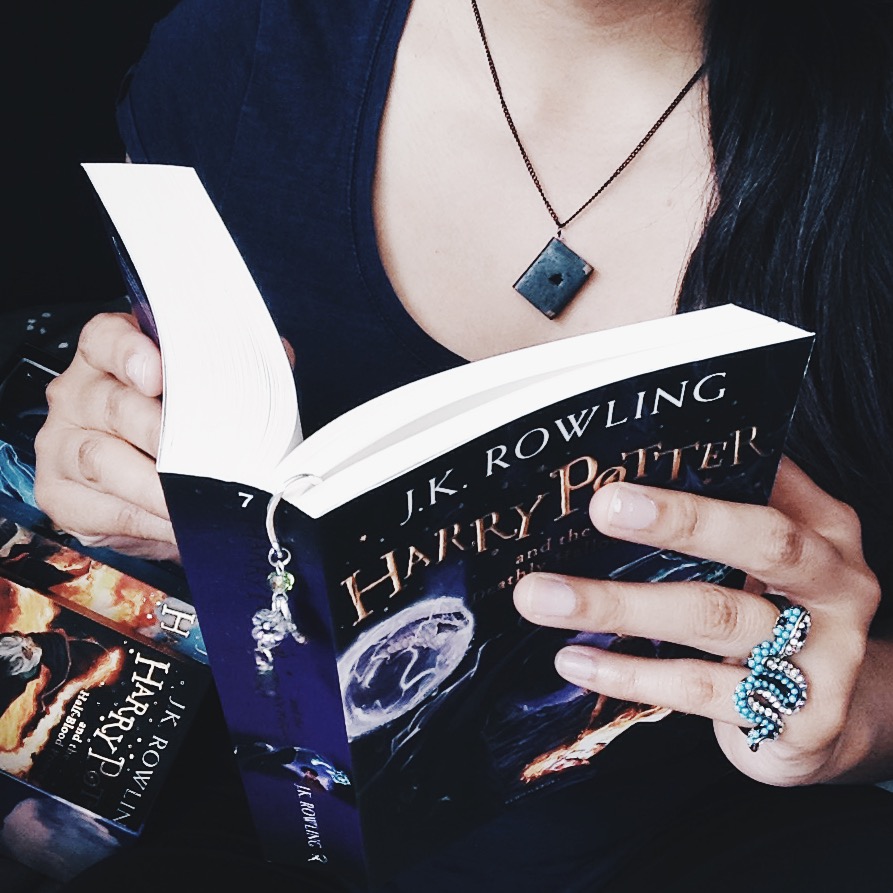 So there you have it! The TMP Magic Box is absolutely perfect especially if you love Harry Potter or magic. Don't worry if you're not into magic because you can still choose the Mystery Box. The theme for the month of May is "Epic Battles" so…
Head over to www.themonthlyprophet.cratejoy.com for more info and to subscribe. Also, you can use the code KATHREADS to get 10% off on your first order. ♥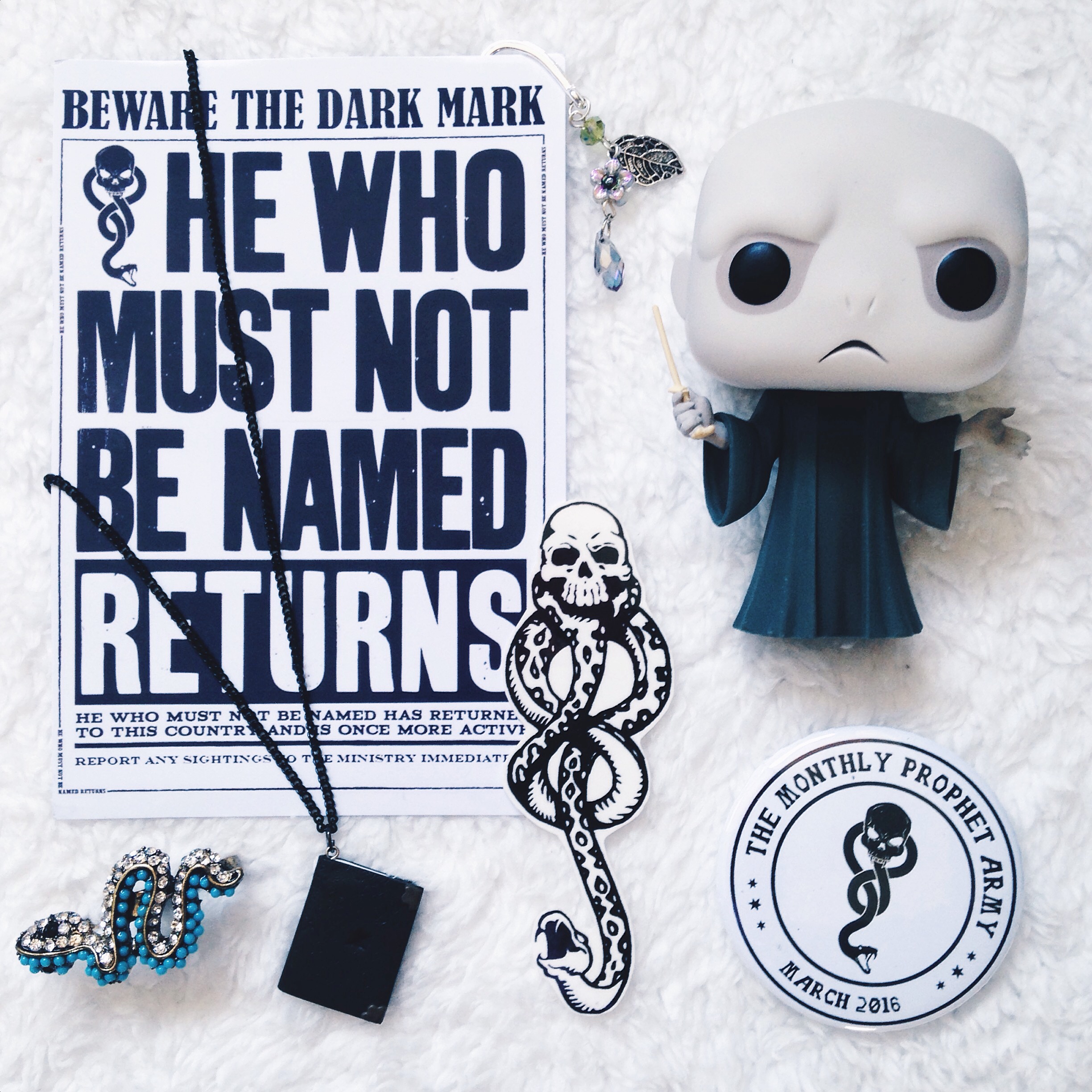 Thank you so much again to the TMP team for this awesome chance. ♥