Hi guys! Guess who's back? Yep. And I'm here to share the awesomeness that is Illumicrate! ♥
Last year, I became one of the Illumicrate reps and was able to received the August and November Box. It was great working with Daphne and I was so thankful about it. I thought that was the end but it wasn't! This year, I have been chosen as one of the permanent reps for Illumicrate! I couldn't contain my emotions when Daphne told me about it. ♥
If you haven't heard about Illumicrate, it's a UK-based quarterly bookish subsription that gives you a new released book (sometimes bookS) together with tons of amazing and exclusive bookish items.
This is an unboxing post so expect spoilers. (Well, I will not spoil the book because I myself haven't read it yet.) If you haven't received your box and you don't want to get spoiled, you better stop here. But if you don't care with spoilers, then let's go ahead.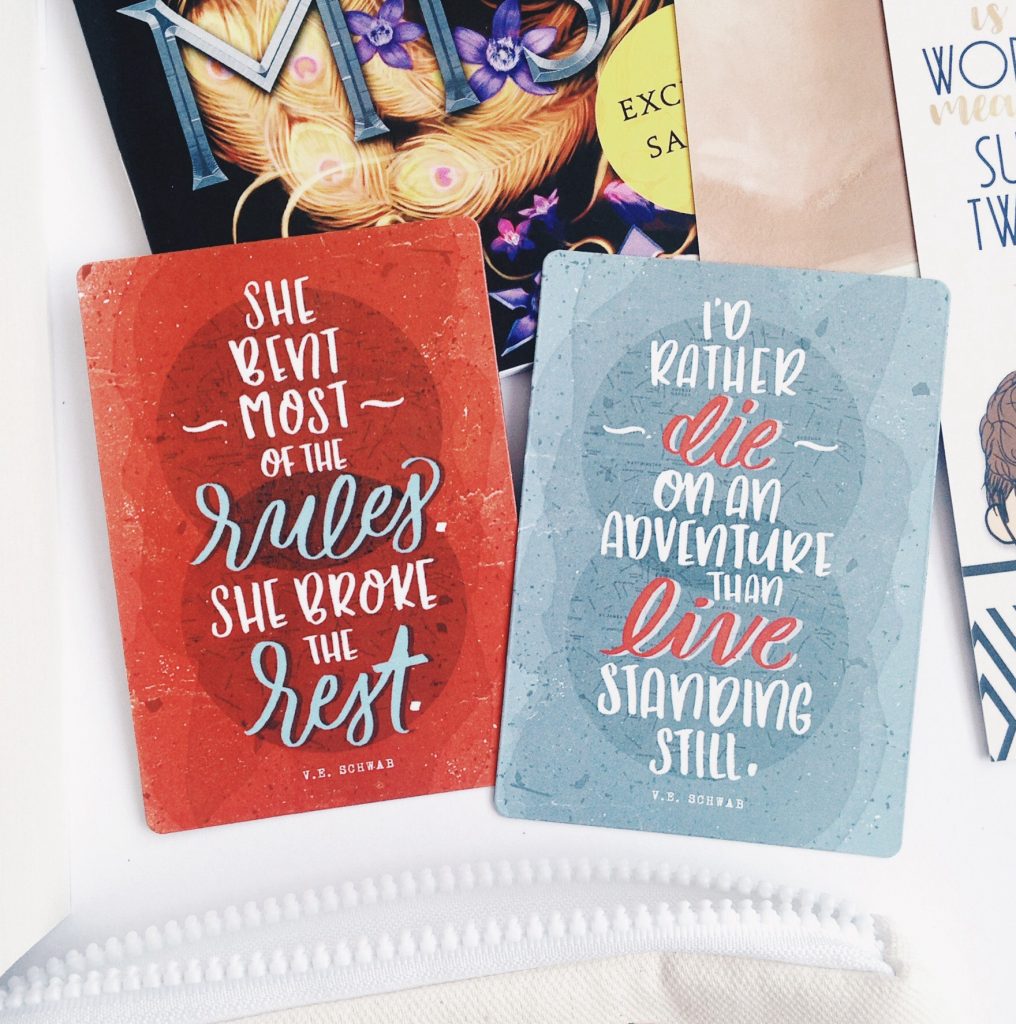 A Darker Shade of Magnets by Her Bookish Things. My very first (bookish) fridge magnets. These are definitely my favorites from the box because they're some of my favorite lines of the inimitable Lila Bard. I love Lila to the bones.
A Bare Necessities Pouch by Literary Lifestlye Company. It's hand-stitched and Jungle Book inspired. I'm a pouch hoarder so this is so perfect for me.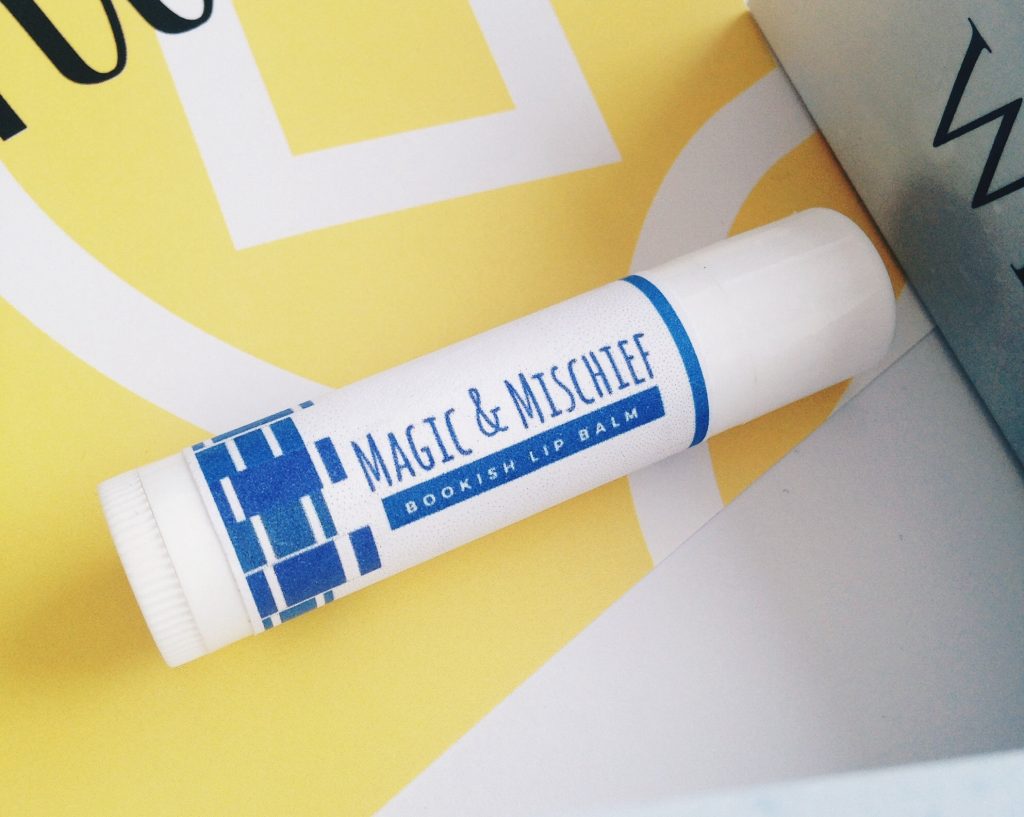 A Magic and Mischief Balm by Bookish Serendipity Co. I'm not really a huge fan of lip balm (eventhough I always have chapped lips. lol) but I'd like to try this one. It's all-natural, handmade and fairy tale-inspired. It also smells good.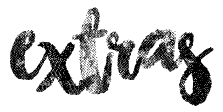 An Advance Reading Copy of Red Sister by Mark Lawrence. Yes, this is the second book and an extra! How cool is that? This book has 655 pages, a fantasy novel and will be out on April 4, 2017. So, watch out for it.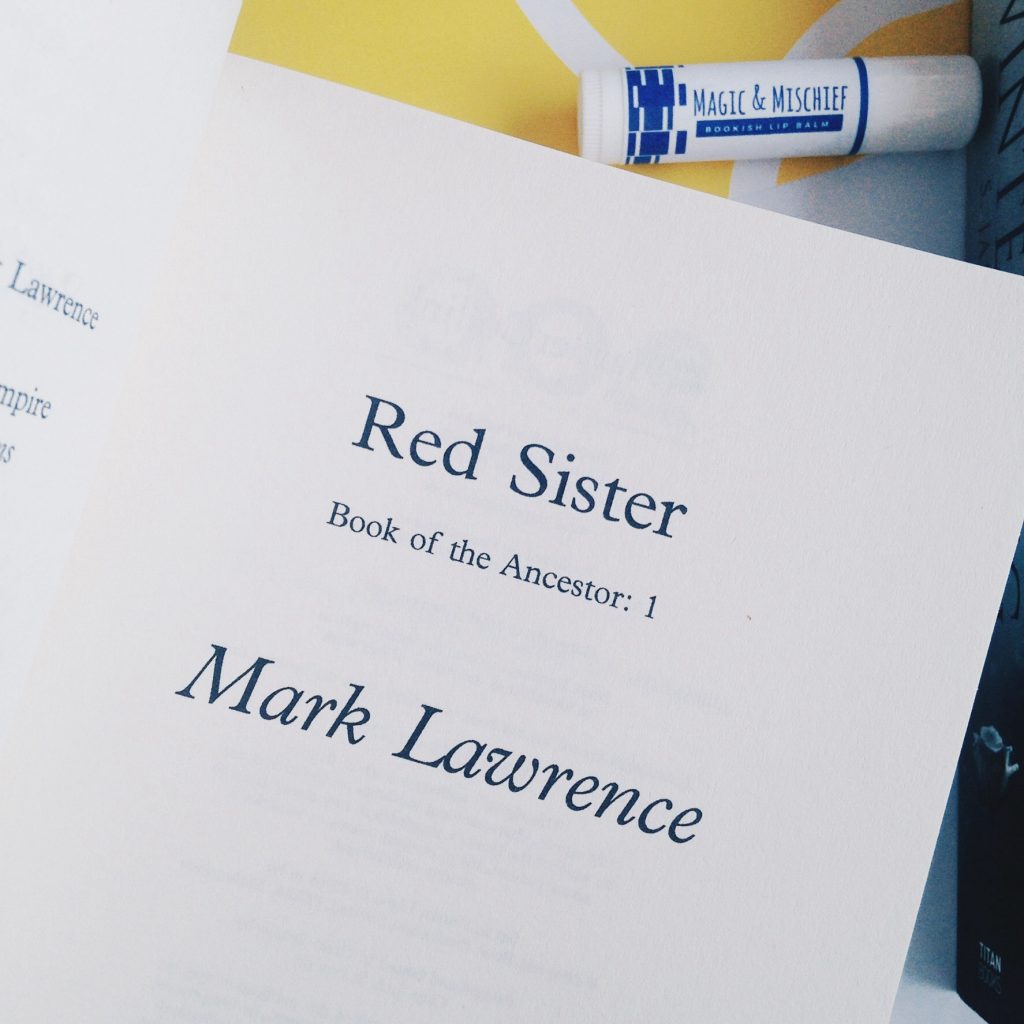 Synopsis
I was born for killing – the gods made me to ruin.
At the Convent of Sweet Mercy young girls are raised to be killers. In a few the old bloods show, gifting talents rarely seen since the tribes beached their ships on Abeth. Sweet Mercy hones its novices' skills to deadly effect: it takes ten years to educate a Red Sister in the ways of blade and fist.
But even the mistresses of sword and shadow don't truly understand what they have purchased when Nona Grey is brought to their halls as a bloodstained child of eight, falsely accused of murder: guilty of worse.
Stolen from the shadow of the noose, Nona is sought by powerful enemies, and for good reason. Despite the security and isolation of the convent her secret and violent past will find her out. Beneath a dying sun that shines upon a crumbling empire, Nona Grey must come to terms with her demons and learn to become a deadly assassin if she is to survive. x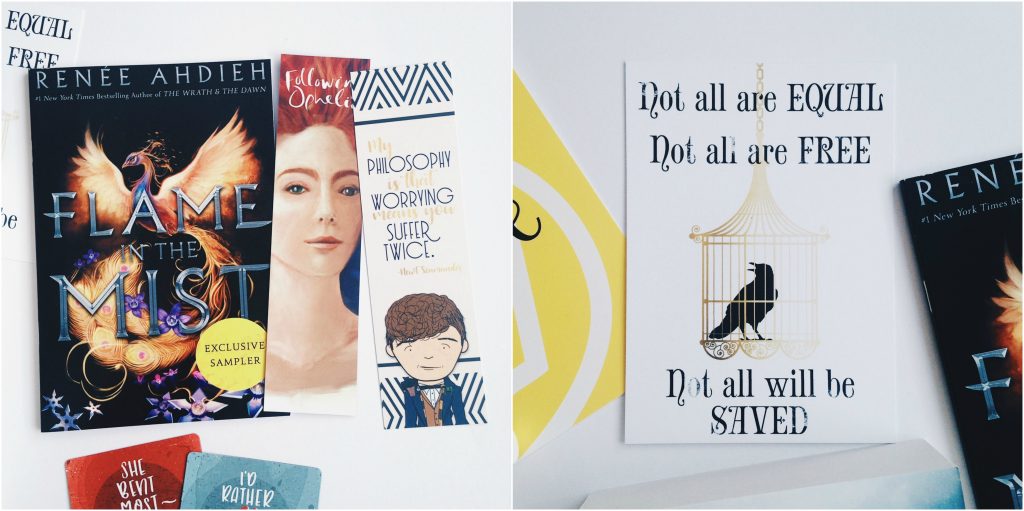 An exclusive New Scamander Bookmark by Jane's Tiny Things, Flame In The Mist by Renee Ahdieh Exclusive Sampler, Following Ophelia ad/bookmark, and a Gilded Cage postcard.

February's book is Wintersong by S. Jae-Jones. It comes with a letter from the author, a signed bookplate and a bookmark. This book was released in February this year and most of the ratings I've seen are good. I'm looking forward on reading this one.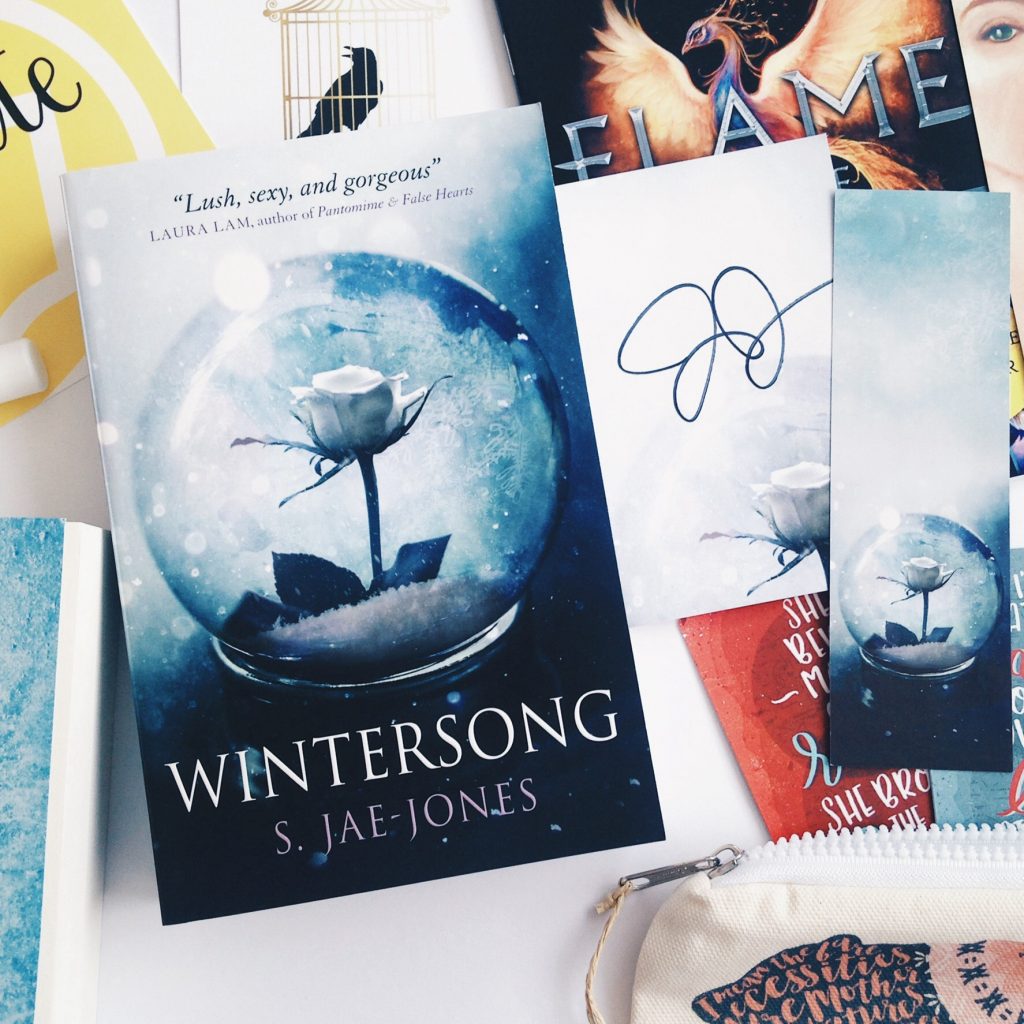 Synopsis
The last night of the year. Now the days of winter begin and the Goblin King rides abroad, searching for his bride…
All her life, Liesl has heard tales of the beautiful, dangerous Goblin King. They've enraptured her mind, her spirit, and inspired her musical compositions. Now eighteen and helping to run her family's inn, Liesl can't help but feel that her musical dreams and childhood fantasies are slipping away.
But when her own sister is taken by the Goblin King, Liesl has no choice but to journey to the Underground to save her. Drawn to the strange, captivating world she finds—and the mysterious man who rules it—she soon faces an impossible decision. And with time and the old laws working against her, Liesl must discover who she truly is before her fate is sealed. x

There you have it. Daphne did it again! This may not be my most favorite box (out of the three I got) but it is still outstanding! Two books in one box with full of incredible items. What more can you ask for? I highly recommend Illumicrate if you're looking for an extraordinary bookish subscription. It's worth the wait and your every penny. *hands down*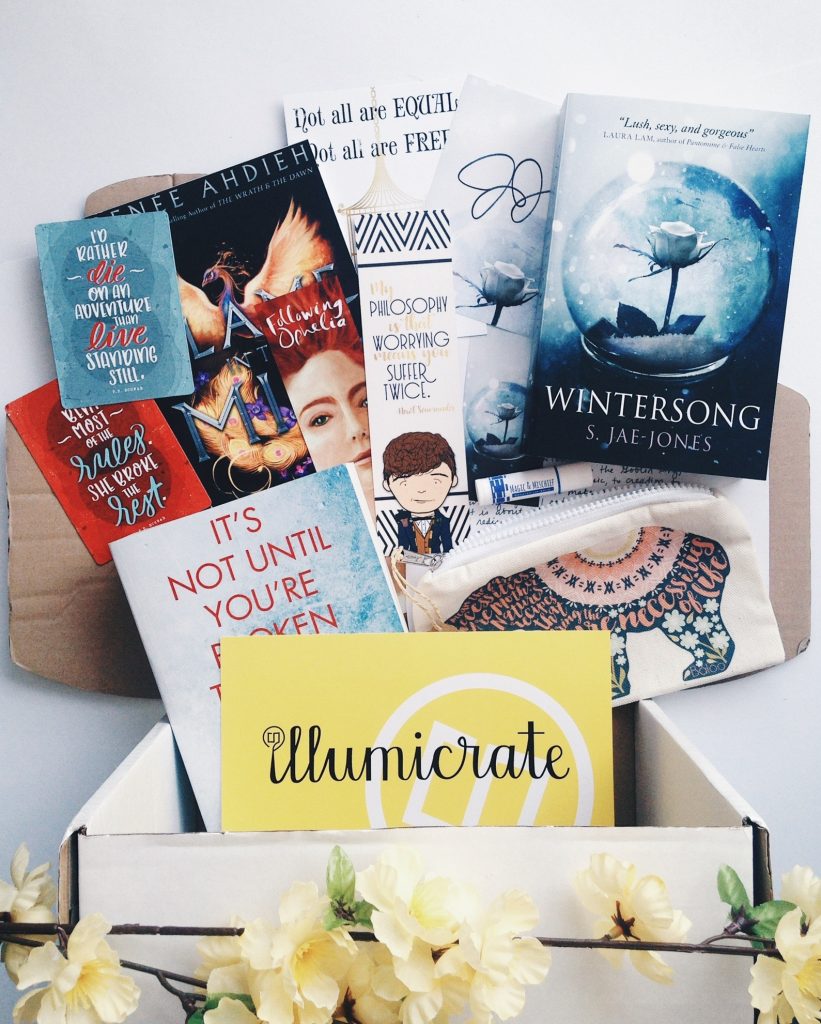 Subscription for May boxes are now open so hurry and save yourself a spot. Head over to http://illumicrate.com and use my discout code "kath10" to get 10% off your first box.
Check out Illumicrate on:
Website | Instagram | Facebook | Twitter