Hi guys! Two days ago, I received my most awaited packages and one of them was my Illumicrate August Box.
In case you didn't know, Illumicrate is a quarterly subscription service which gives you a new released book and tons of exclusive bookish items- in short, box full of happiness. It is owned by Daphne, who is also a reader and a booklover. The great thing about this type of subscription is it gives you time to save some money for the next box, especially if you're still a student or not working. Illumicrate costs £29.99 (per box) and ships internationally. The shipping fee depends on your location.
I was so excited about this because it's my very first bookish subscription box and it's from Illumicrate! If you're following me on my bookstagram account then you've probably know that I posted my (awkward) unboxing videos. They got deleted already so I've decided to make a blog post. I think this unboxing post is better. 😀
So, enough with the chit chat and let the unboxing begins!
Wait! If you haven't received your August Box yet and you don't want to be spoiled, I suggest you to stop reading. If you still want to continue then let's proceed.
The Illumicrate Packing List welcomed me when I opened the box. I really love the simplicity of the design (the logo and font) and the color yellow. ♥ I didn't read the list, by the way, because I want to surprise myself.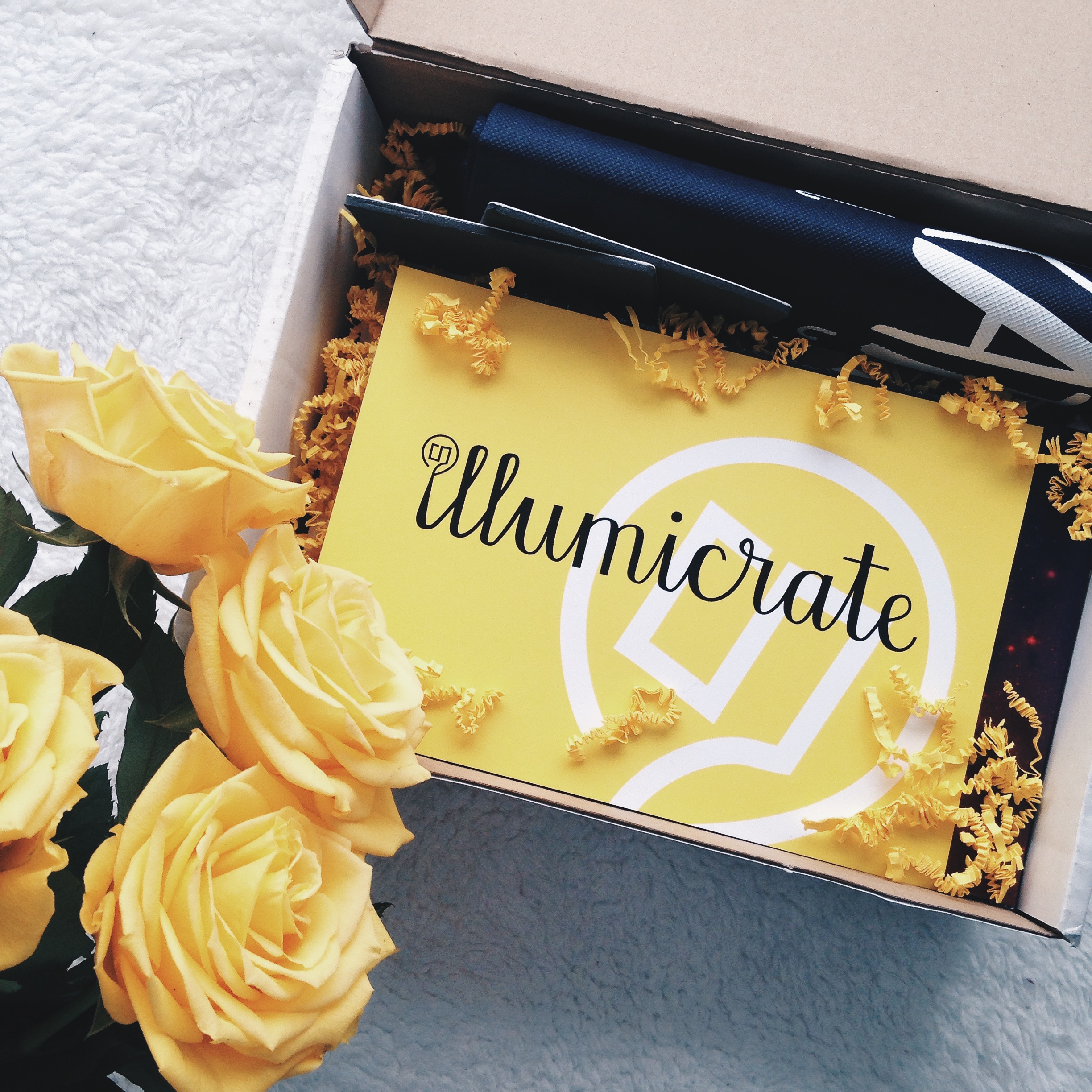 The Drink Me Strawberry Tea by Post Tea  caught my eyes (and also my nose). This is so perfect because I love tea and strawberries. It also smells soooo good! I can't wait to try it. ♥ This is one of the exclusive items in the box.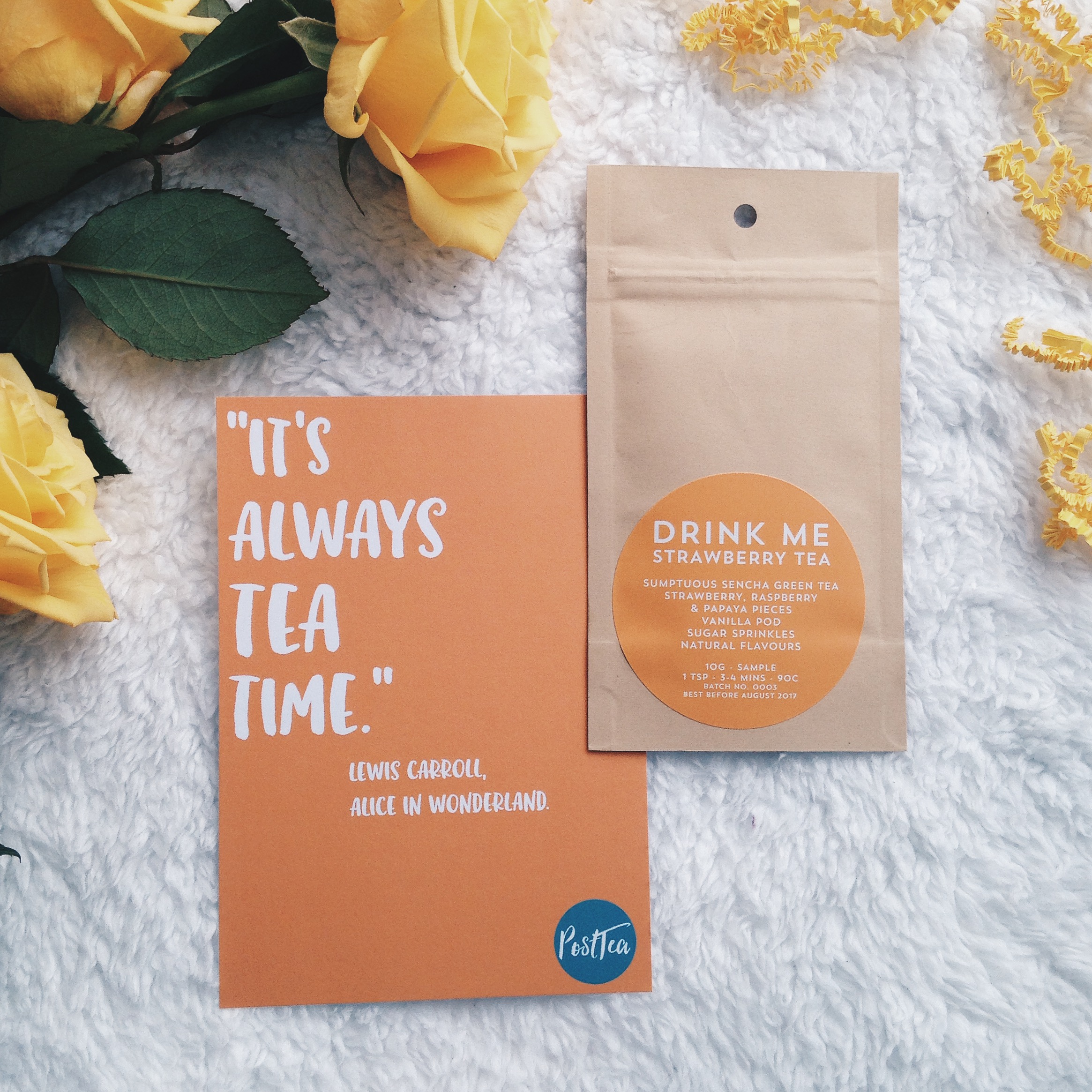 Pierce Brown's Red Rising-inspired prints. I haven't read the book yet but these prints are so gorgeous. ♥ My favorite is the one that says "Team Howlers".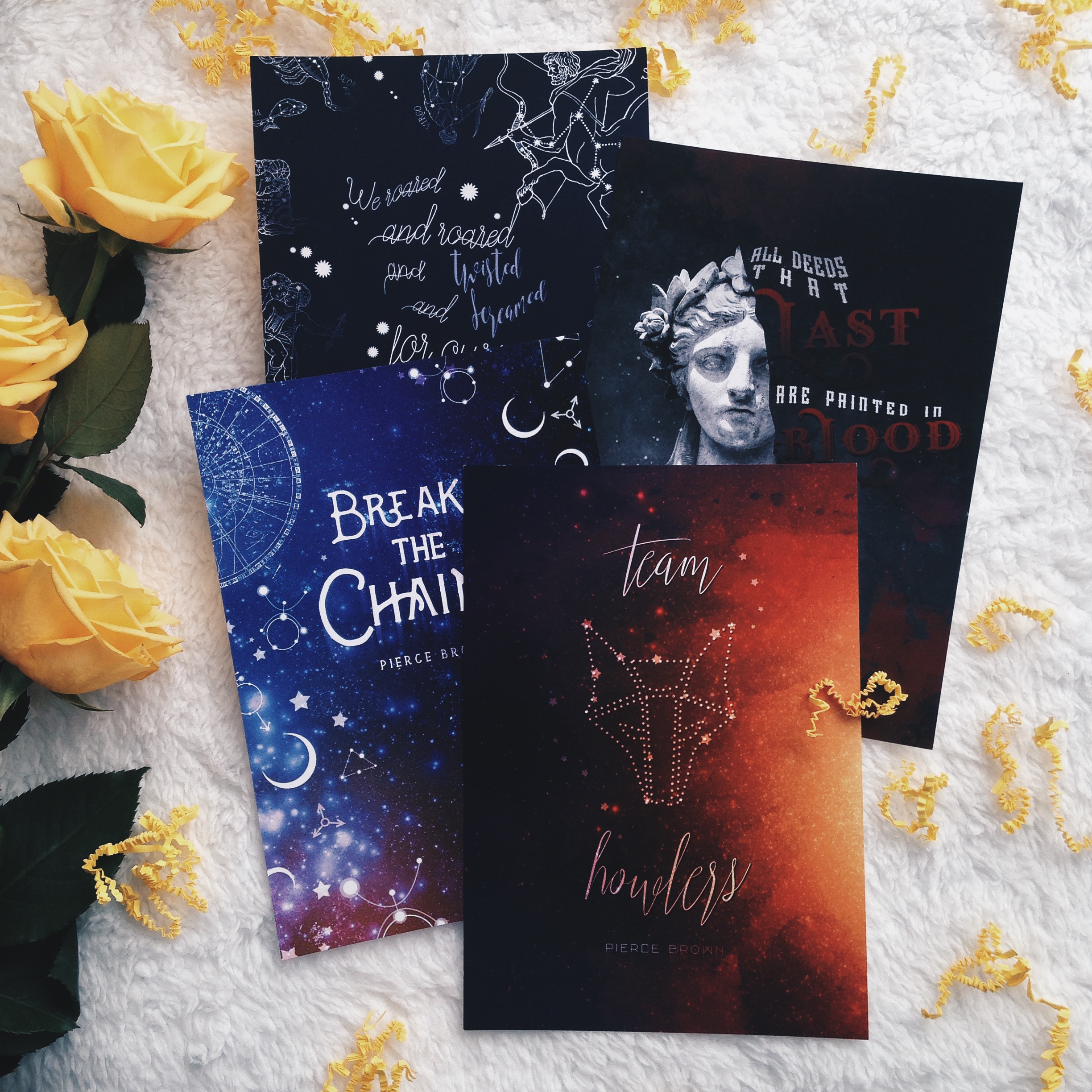 Another exclusive items are these Colouring Quotes by Ashley Poston. They are Six of Crows and Grisha inspired (I haven't read these books yet. I know!) and they look so lovely. ♥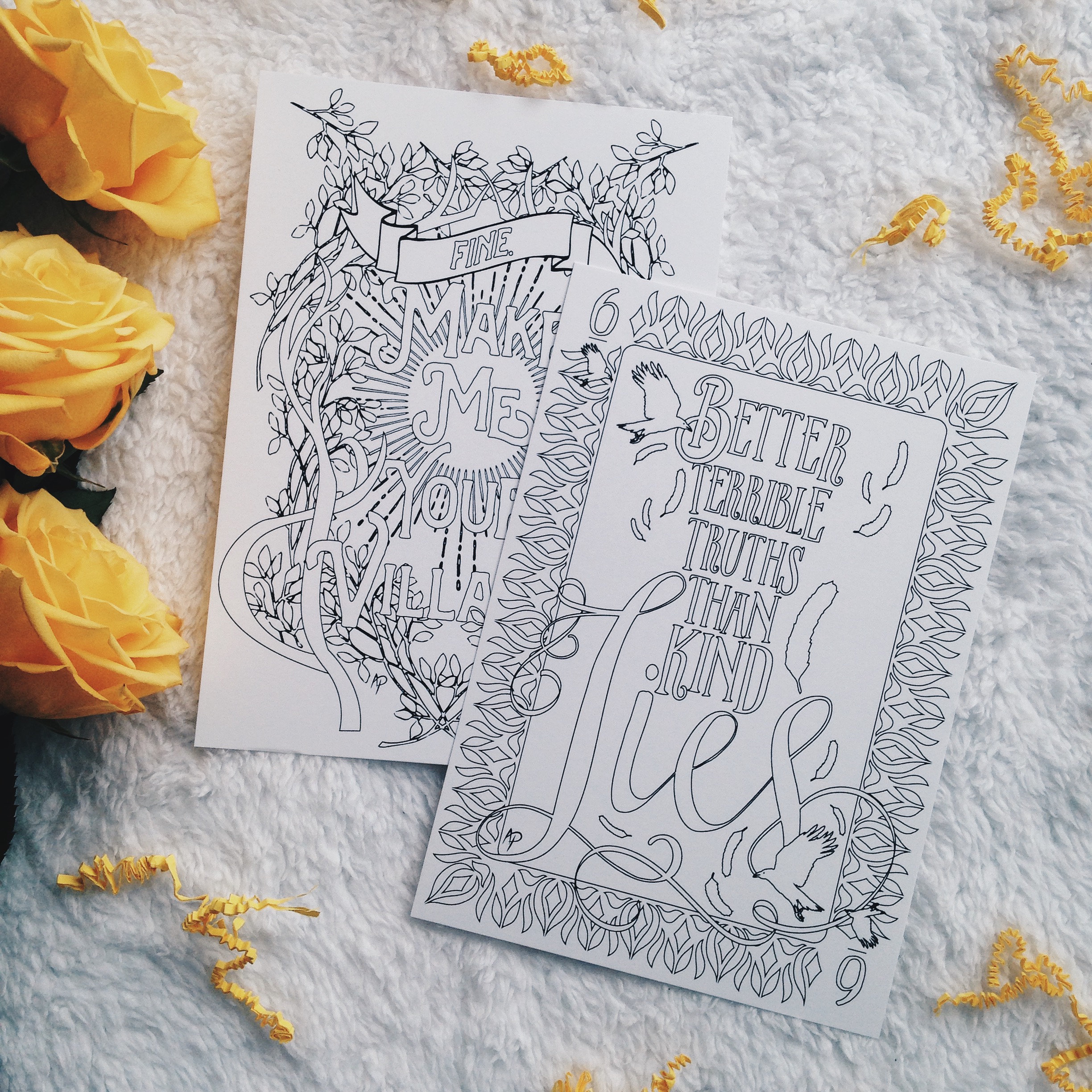 Look how stunning these Trio Coasters by Taratjah Art. Exclusively for Illumicrate subscribers! Who wouldn't love these? Kudos to Ms. Taratjah for the awesome drawing. ♥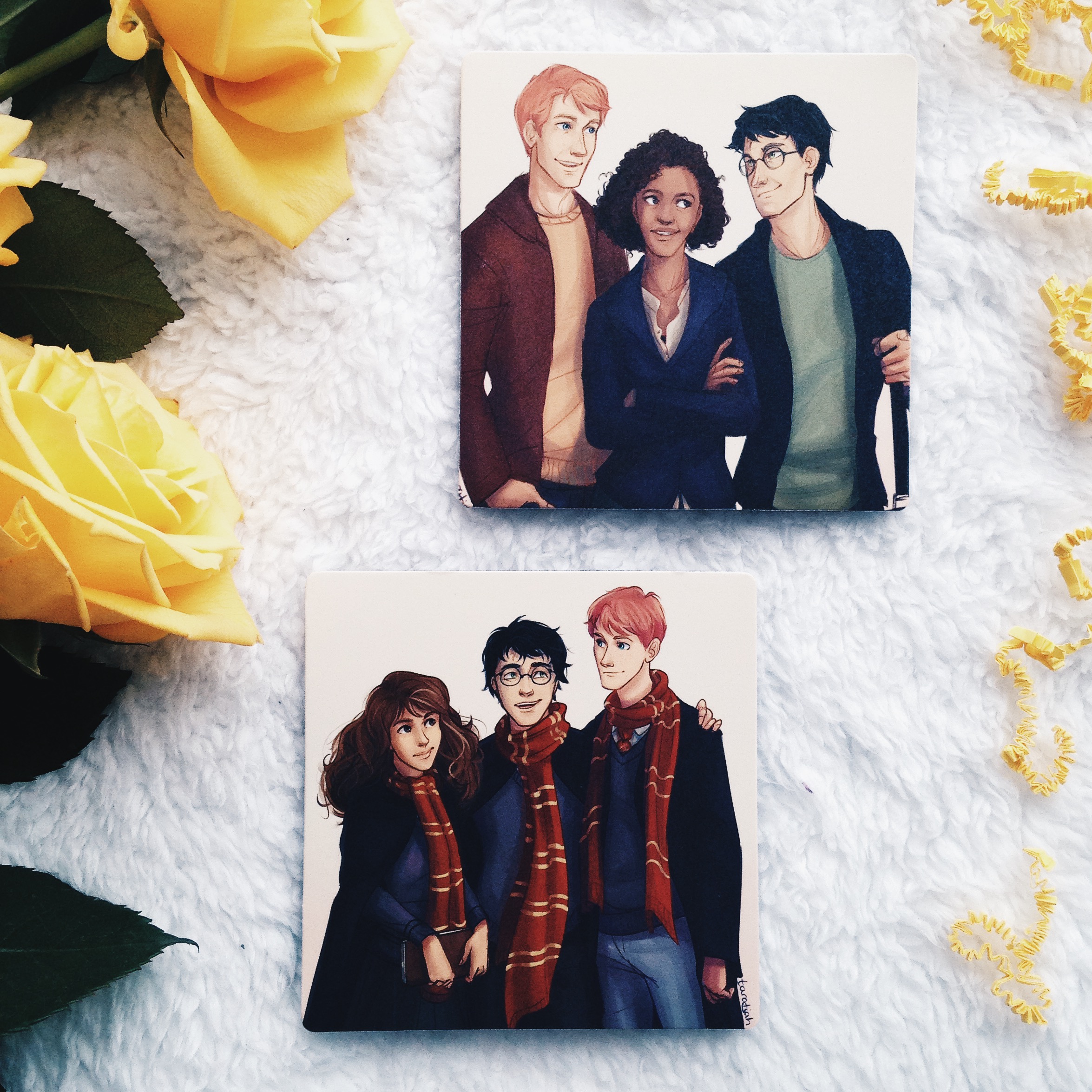 I have a confession to make. At first I thought this has something to do with HP. I had no idea what "in omnia paratus" means so I thought maybe it's one of the magic spells that I'm not familiar of. LOL. I had to check the list to know that this is a Gilmore Girls-inspired tote bag and it means "ready for anything". This is also an exclusive item from Colorful Geekiness.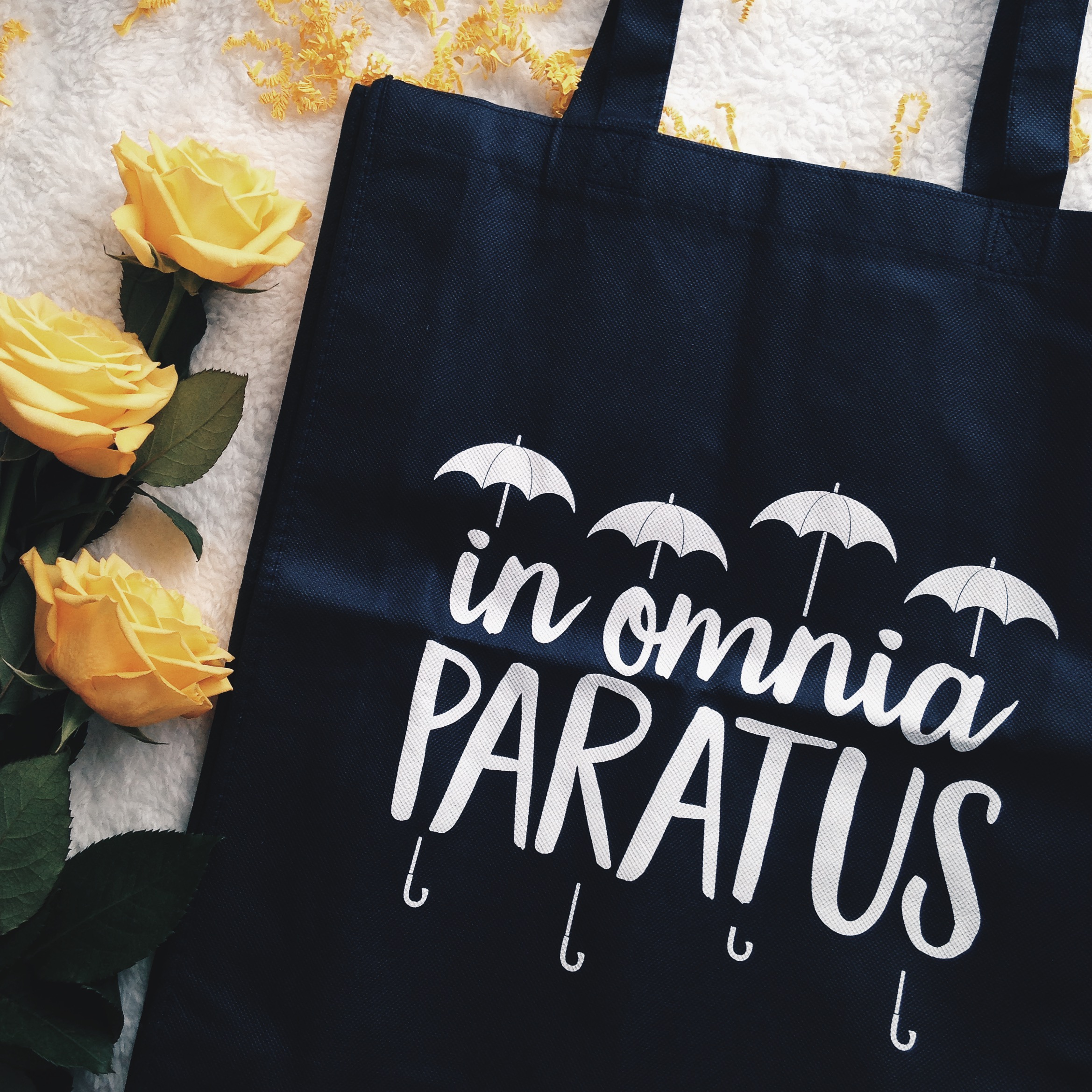 It's now time for the books! Yes, you read it correctly! BookS! The August Box has 2 books. ♥
The first book is a paperback edition of The Graces by Laure Eve. It is "an eerie, dark story filled with intrigue, magic and obsession." which will be released on September 1 this year. It has witches on it and the cover is pretty so I'm interested to read this. A signed bookplate, temporary tattoos and a letter from the author were also included.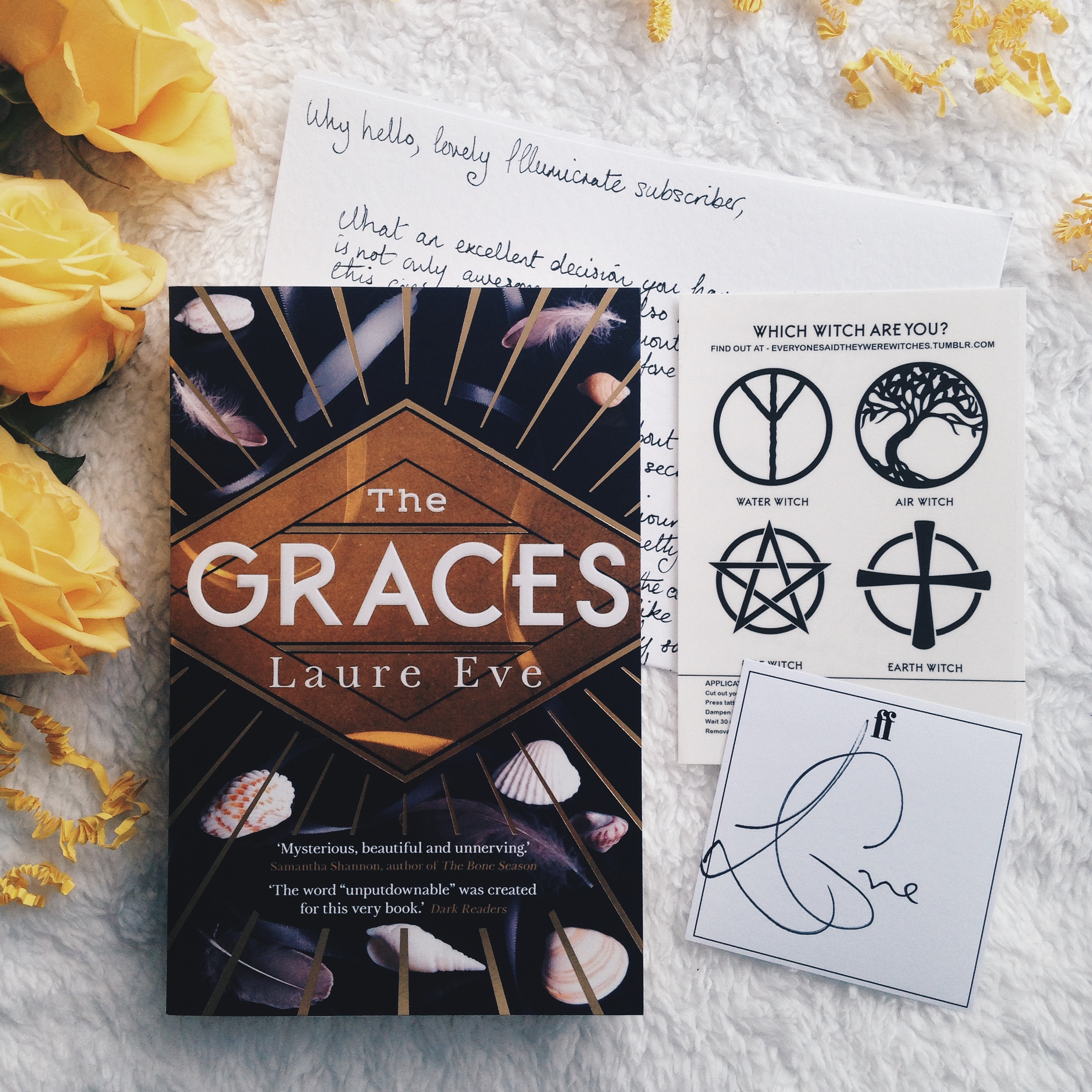 Synopsis
Everyone said the Graces were witches.
They moved through the corridors like sleek fish, ripples in their wake. Stares followed their backs and their hair.
They had friends, but they were just distractions. They were waiting for someone different.
All I had to do was show them that person was me.
Like everyone else in her town, River is obsessed with the Graces, attracted by their glamour and apparent ability to weave magic. But are they really what they seem? And are they more dangerous than they let on?
This beautifully-written thriller will grip you from its very first page. x
The second book made my heart beats fast! It's a hardcover edition of Jay Kristoff's Nevernight. ♥ I haven't read any from Kristoff's books (I have a copy of Illuminae) but I'm hearing and seeing great things about them. Nevernight is on my to-buy list so I'm really happy that Daphne chose this one for the August box! Just look at the cover. Even my husband agreed that it's breathtaking. It also came with a bookmark, art card and a signed bookplate.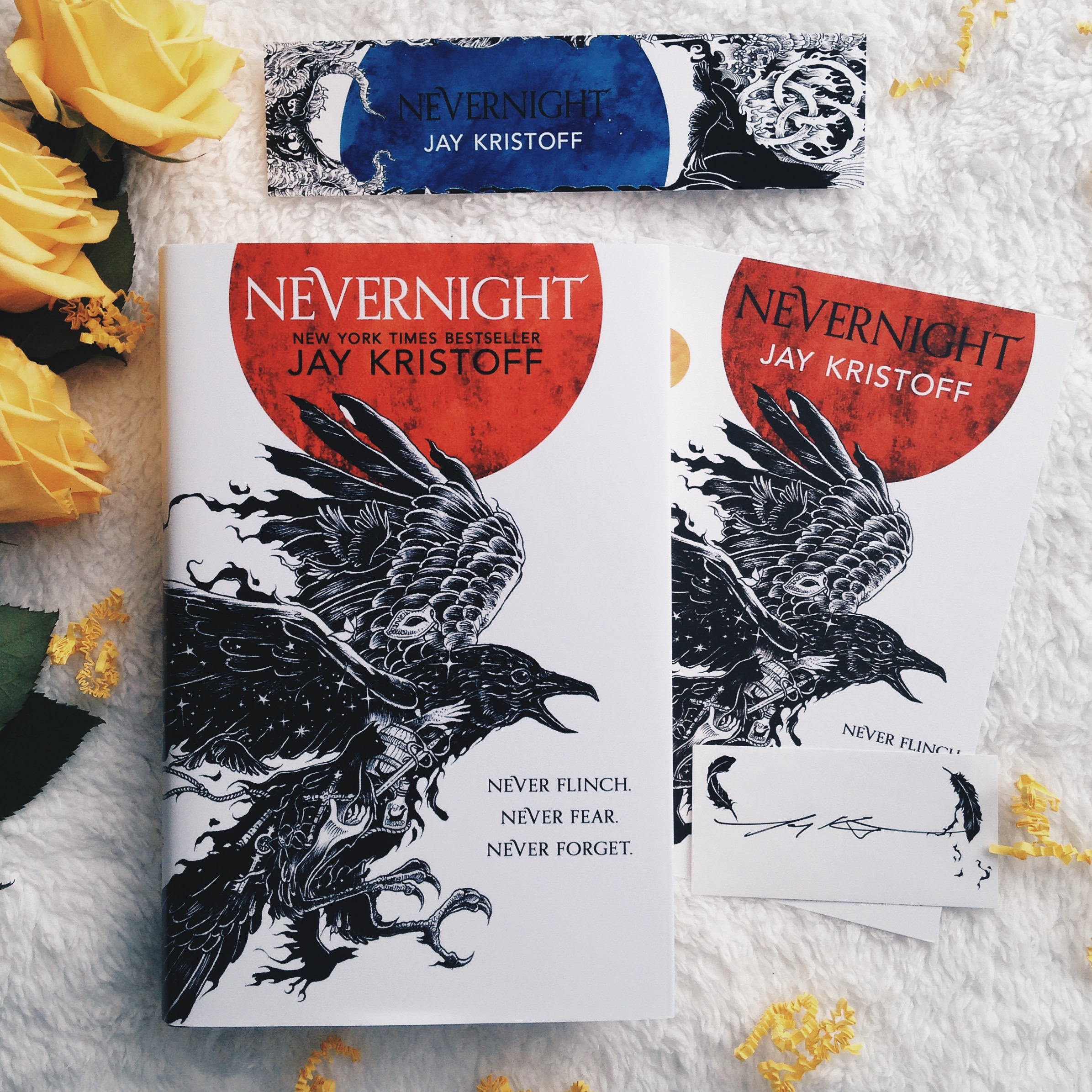 Synopsis
Destined to destroy empires, Mia Covere is only ten years old when she is given her first lesson in death.
Six years later, the child raised in shadows takes her first steps towards keeping the promise she made on the day that she lost everything.
But the chance to strike against such powerful enemies will be fleeting, so if she is to have her revenge, Mia must become a weapon without equal. She must prove herself against the deadliest of friends and enemies, and survive the tutelage of murderers, liars and demons at the heart of a murder cult.
The Red Church is no Hogwarts, but Mia is no ordinary student.
The shadows love her. And they drink her fear. x
A personal discount for MyBookmark aka the most unusual bookmarks in the world. I have one and I really love it. I checked their shop and I think i'll get one of the Magic Houses Socks bookmarks. There's also an advertisement of Non Pratt's new book called Unboxed. It'll we published on the 15th of August.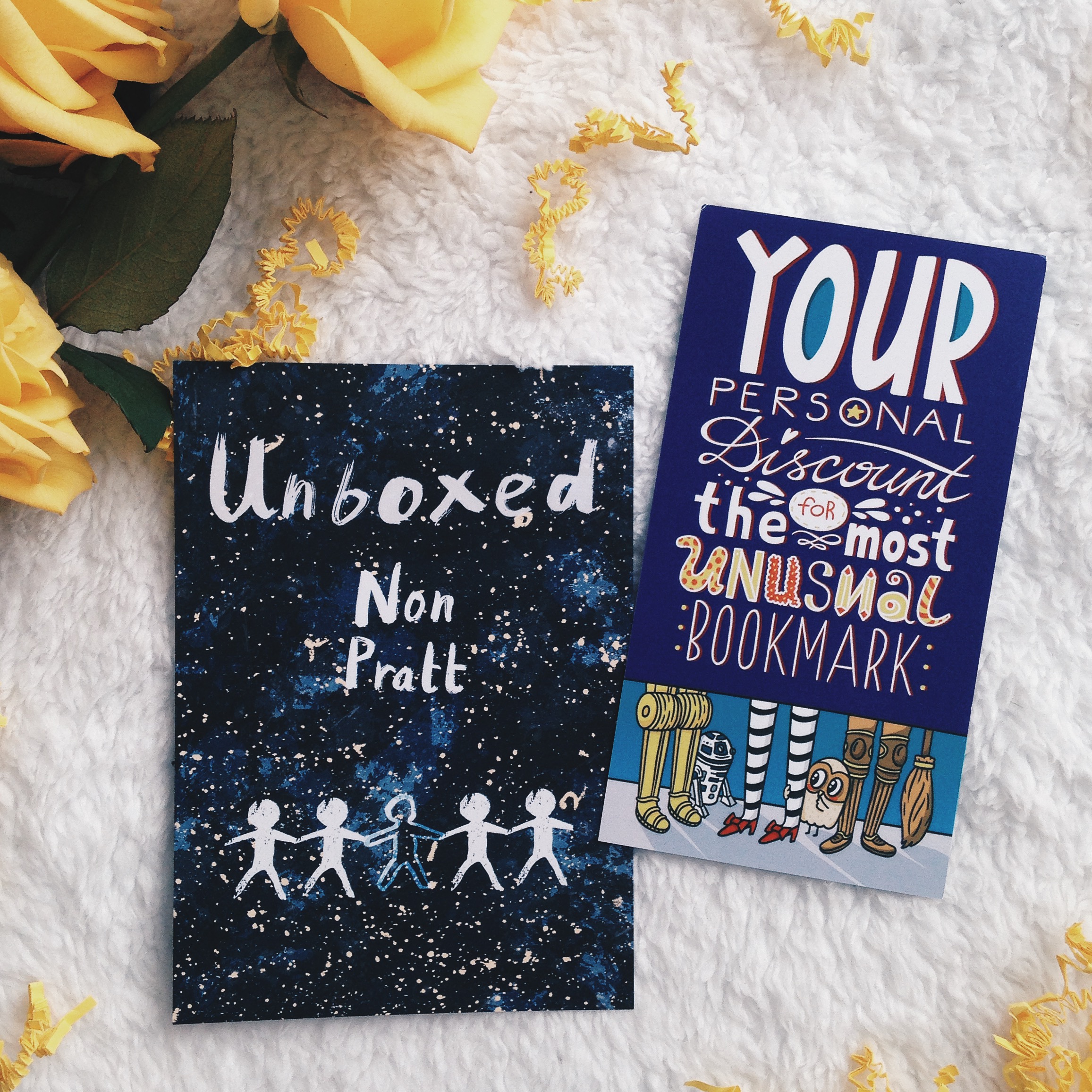 There you go guys. I was (and still am) very impressed with Illumicrate August Box! I am extremely happy and beyond satisfied with the books and the exclusive goodies. I love everything in it and I highly recommend this bookish subscription box! ♥
The next box would be on November and you want to susbcribe, visit http://illumicrate.com. Use the code KATH10 to get 10% off your first box!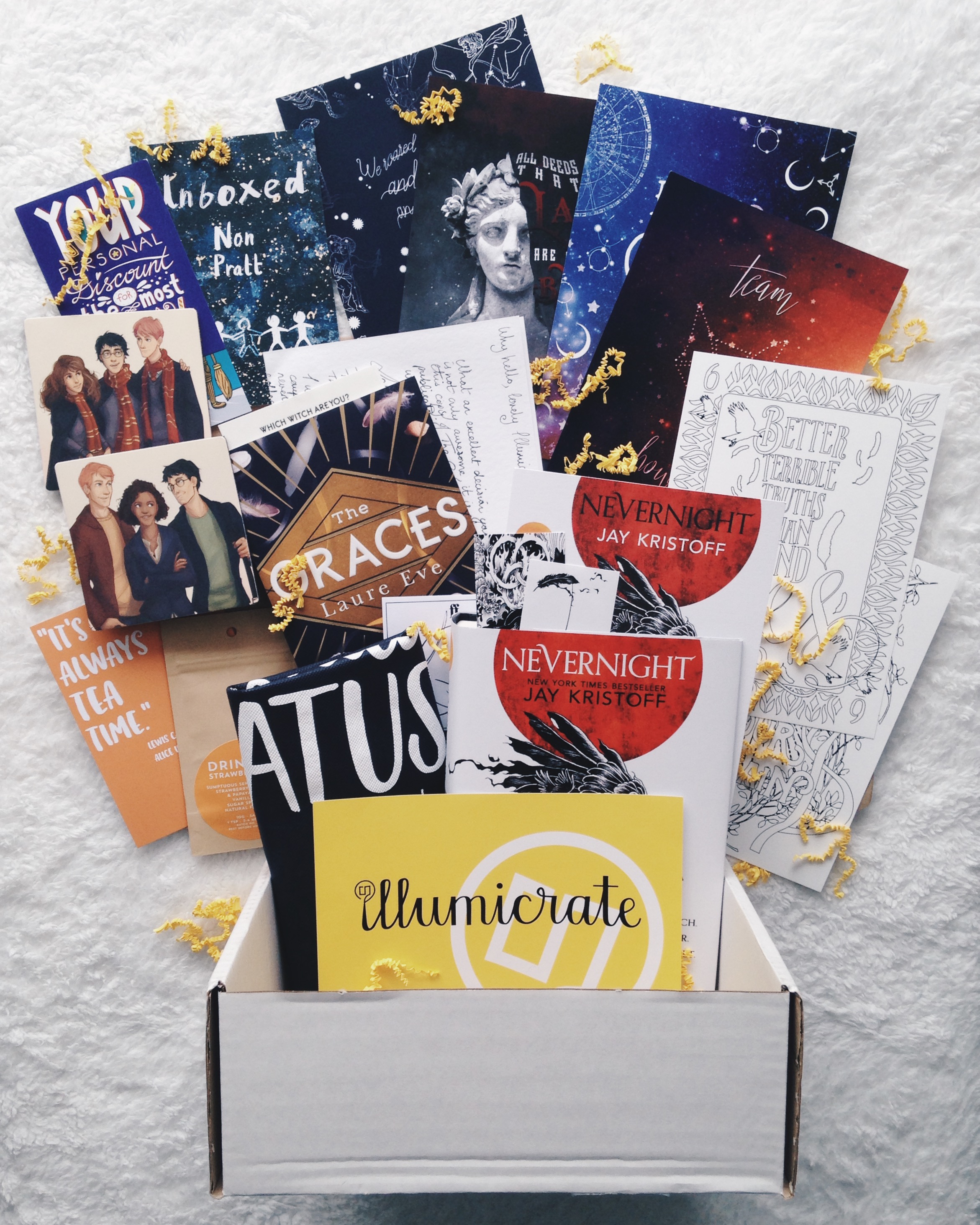 Check out Illumicrate on:
Instagram | Facebook | Twitter
---
*Disclaimer: Illumicrate did a brand rep search and I was one of the lucky persons who got chosen. A huge thanks to Daphne for this awesome opportunity.