The last mini reviews I posted was in March? Wow! That's a very long time ago. Anyway, I'm here to share my thoughts on these romance novels that I have read not very recently. The books are Waiting for Tom Hanks by Kerry Winfrey, Faker by Sarah Smith, and The Proposal by Jasmine Guillory.
Thanks to BerkleyPub for gifting me an early copies of these books.
This did not affect my overall opinion of the book.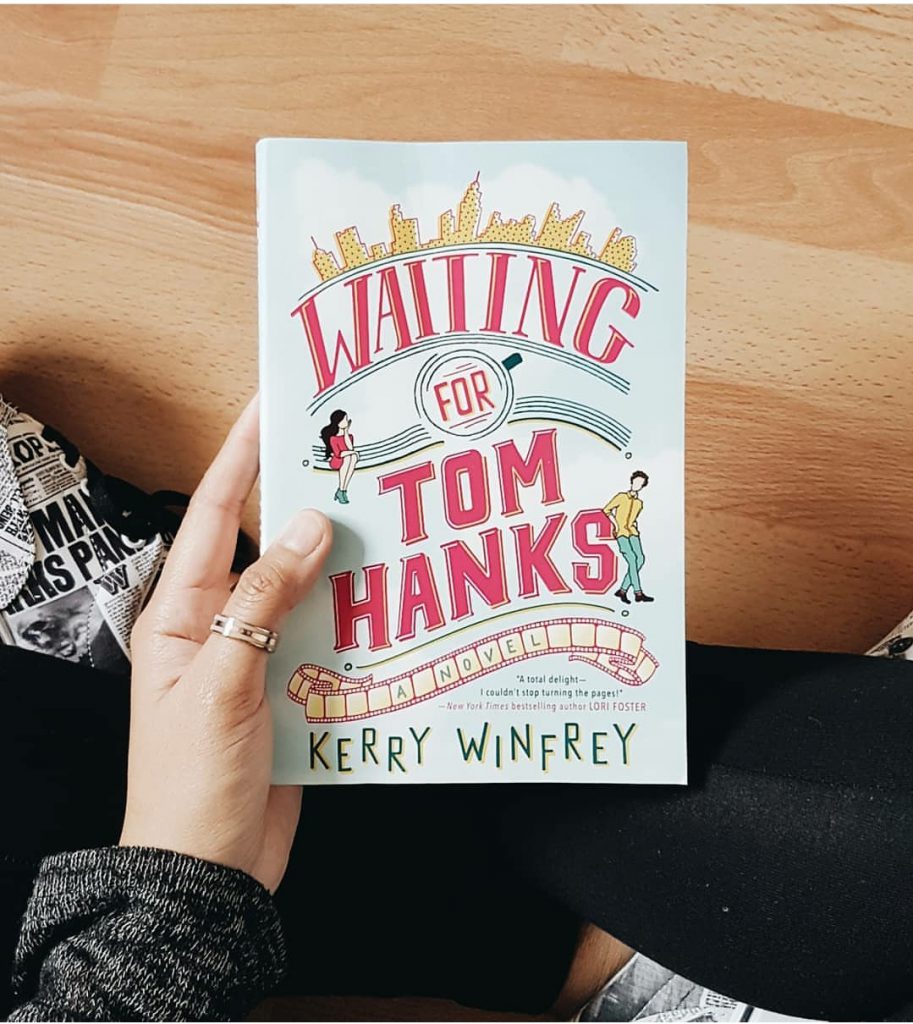 Waiting for Tom Hanks by Kerry Winfrey
Series : Waiting for Tom Hanks #1
Genre : Fiction, Contemporary, Romance
Published on : June 11, 2019 (Berkley)
My Rating : ★★★☆☆

This book tells the story of a 27-year old woman named Annie who is obssessed with romantic movies and thinks that her Mr. Right (Tom Hanks-type) is just around the corner waiting to sweep her off her feet.
I haven't seen most of the 90's rom-com movies that were mentioned (like You've Got Mail and While You Were Sleeping) in this book so I didn't get all the references but reading them was still enjoyable. It actually made me want to watch some of Nora Ephron's movies. One of the problems I had with this book was I didn't like Annie. I thought she's too dramatic (in a very annoying way) and juvenile most of the time. Drew, the love interest, is interesting at first but then he became boring. I didn't feel their chemistry so it's quite hard for me to root for them. Don't get me wrong, I do enjoy enemy-to-lover story but I personally didn't like how it was delivered in this book. There were some scenes I liked but throughout the story it became quite repetitive.
This isn't a bad read overall. There were some funny and adorable moments which made me really laugh. I also liked the "coffee house squad" and really enjoyed all their scenes. My favorite characters were Annie's bff Chloe, and uncle. This was a very light and easy read. If you're a fan of Nora Ephron's movies then you would probably love this book. There'll be a sequel featuring Chloe and I'm excited for it!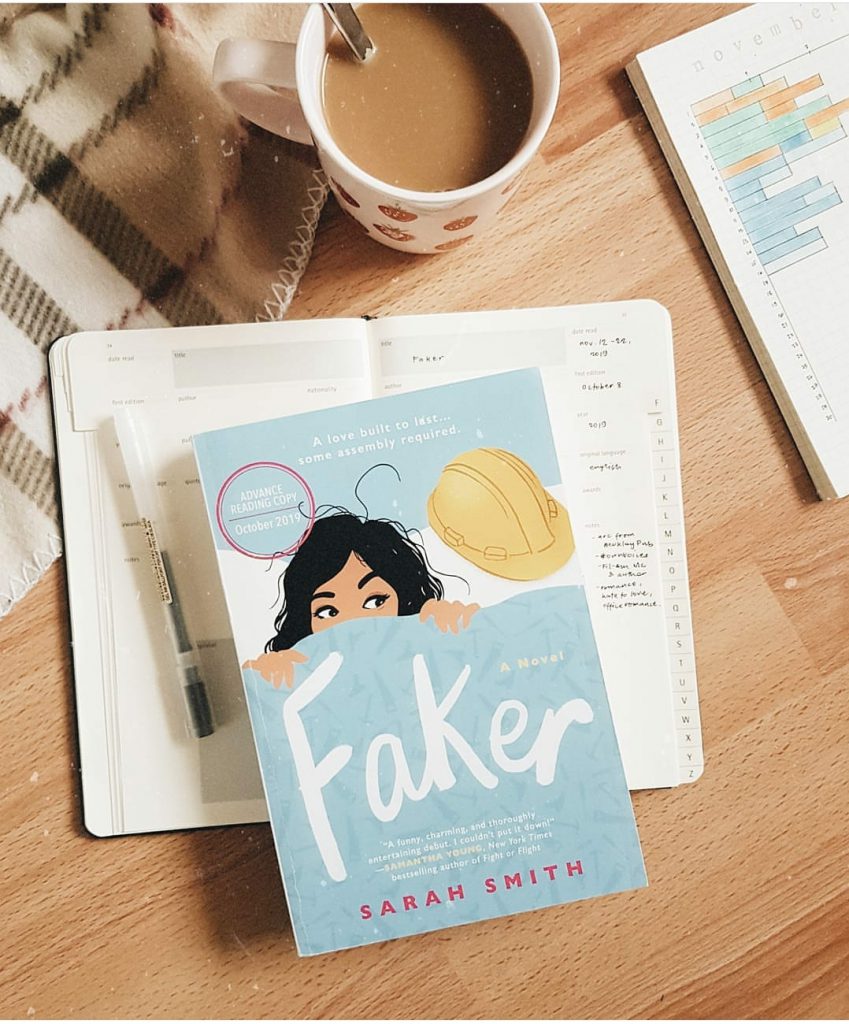 Faker by Sarah Smith
Genre : Fiction, Contemporary, Romance
Published on : October 8, 2019 (Berkley)
My Rating : ★★☆☆☆

I really wanted to love this book mainly because the main character is half-Filipina (ownvoices) and I also love the enemies-to-lovers trope. Unfortunately, I ended up pretty disappointed. The story was okay. The beginning actually got me hooked. I thought the banter were entertaining and I really enjoyed it but everything changed when they officially became lovers. I just didn't feel the chemistry. There were some steamy scenes but I found it cringey to read. I was waiting for some big drama (because there's got to be some right?) the whole time because I was getting bored already. It happened after around 250 pages which I thought was a long wait and quite unnecessary. I don't want to be too specific because I don't want to give spoilers but I would probably enjoy it more if one of the side characters was involved in the said drama. I wished there was enough conflict than the number of times the male love interest's milky and glowing white skin were mentioned. I also want to add that I perosnally wasn't satisfied with how the sexual harassment issue was handled in the story. Overall, I still had fun reading this book especially the first half of it. I just didn't like it as much as I wanted to and it's unfortunate because it has lots of potential.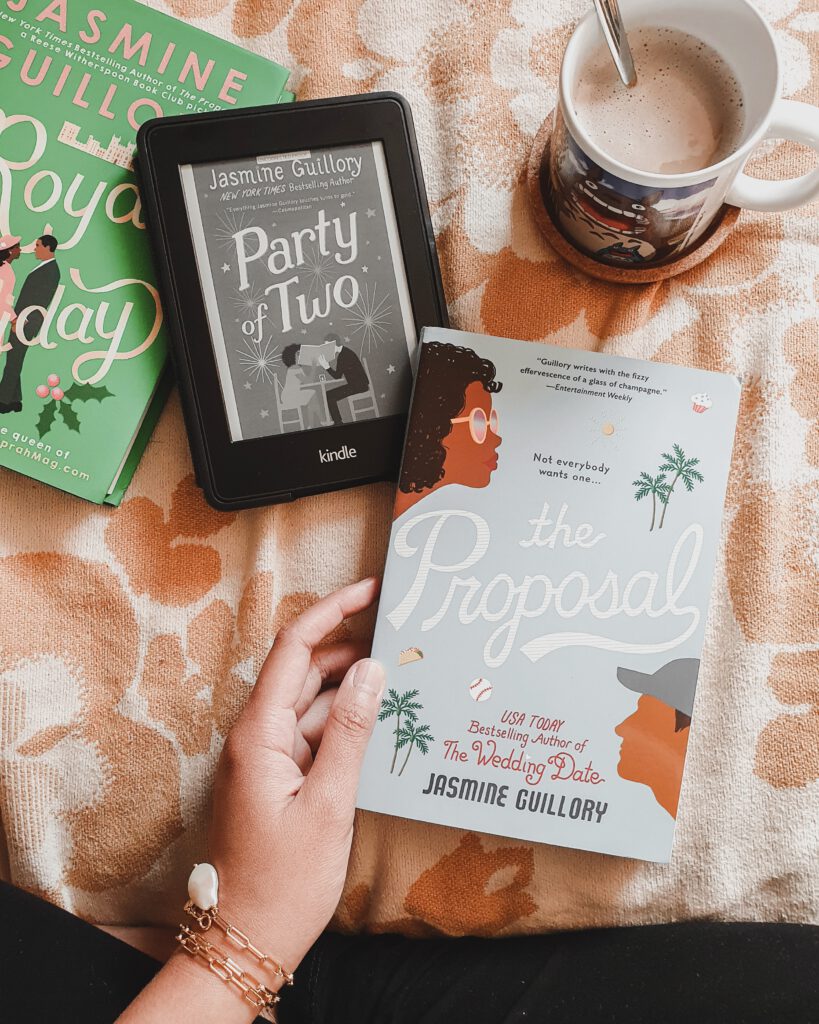 The Proposal by Jasmine Guillory
Series : The Wedding Date #2
Genre : Fiction, Contemporary, Romance
Published on : October 30, 2018 (Berkley)
My Rating : ★★★☆☆
Nikole's boyfriend for 5 months decides to propose (JumboTron style) to her while they're in a stadium watching a baseball game. She turns him down which makes her boyfriend very furious. She is left alone trying to act cool but a camera crew is coming her way. That's when Carlos and his sister Angela, who are sitting near her, come to her rescue.
I struggled a little with the writing even though it's pretty simple and straight-forward. Mainly because the main characters' voices were hard to tell apart. This actually afffected how I felt towards the MCs and their chemistry. The side characters were actually my favorites. I wished Nik's family was also mentioned a lot. The romance was okay and the story wasn't really new to me. Don't except too much steamy scenes because you'll be disappointed. Expect a lot of eating though. It felt like 80% of this book is about food. I liked the diverse cast of characters, the strong female friendship, and the sibling relationship in this book. The ending was quite anticlimactic but it didn't really bother me. I didn't hate this book but I also didn't love it which was okay because I wasn't really expecting a lot since it's my first read from the author. It's an entertaining read for the most part. I'm planning on reading The Wedding Date next.
---
Happy Friday! Have you read any from these books?
Always,