Hey guys! It's been awhile. I really don't have any excuses or valid reasons why I haven't been updating my blog but thank you sticking with me! ♥ Today, I have four mini reviews of the books I finished reading last month.
Just a quick heads-up, I'm part of a blog tour featuring the upcoming novel of Rin Chupeco so watch out for my review here on my blog on Monday. So without further ado, here's my review.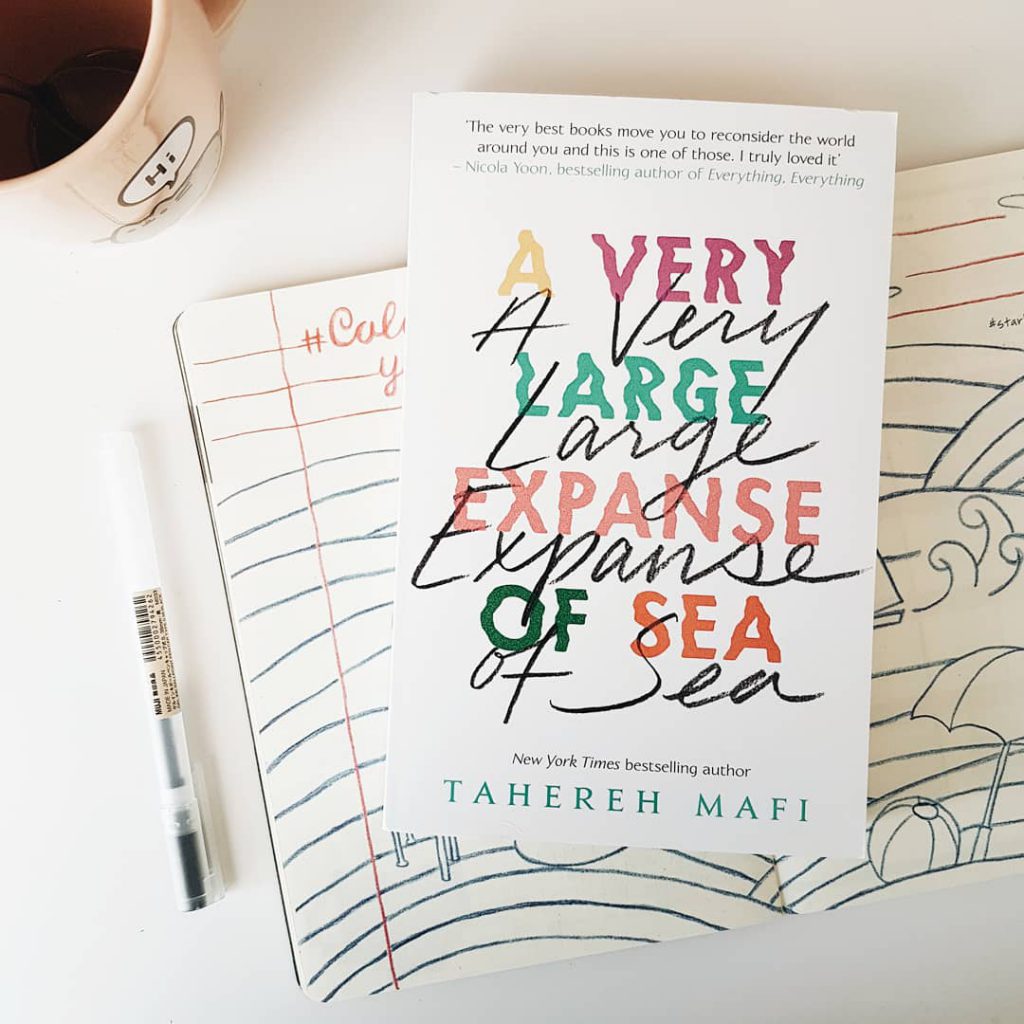 A Very Large Expanse of Sea by Tahereh Mafi
Genre : Fiction, Young Adult, Contemporary
Published on : October 18, 2018
Publisher : Electric Monkey
My Rating : ★★★☆☆
The story takes place one year after the 9/11 tragedy in America. Shirin, a sixteen-year-old Muslim girl, is tired of all the hate she's getting because of her religion, race, and her choice to wear a hijab everyday. In order to protect herself from people's prejudice, she builds a thick wall around her. Until a guy approaches her and show interest of becoming her friend.
Shirin was a very interesting character and even though I didn't completely agree with some of her doings and decisions, I still thought that she's strong and amazing. Her character development was on of my favorites in this book. I also liked that she loves break-dancing and her relationship with her older brother was wonderful to read. Ocean, the love interest, was also a great character except that he's just too good to be true which made him a flat character to me. The writing in this one was not too "flowery" (compared to the other books I read by the author) which I really liked. At first, I thought the romance was cute but it got pretty annoying so fast. Probably because I didn't feel the chemistry between Shirin and Ocean. I was more focus with Shirin's culture and some relevant issues that were mentioned in the book. Overall, this was still a very meaningful and eye-opener read.
*Thanks to Egmont Publishing UK for my free copy. This did not affect my overall opinion of the book.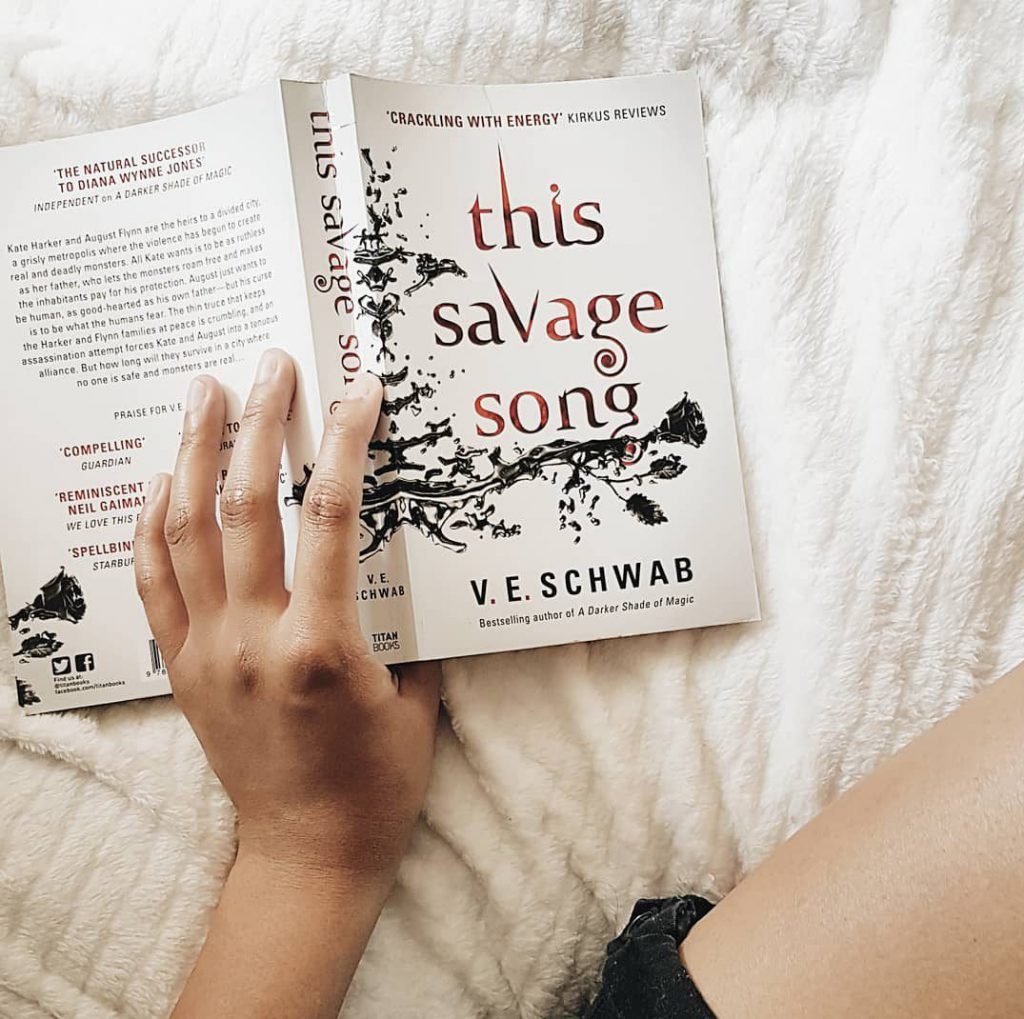 This Savage Song by V.E. Schwab
Series : Monsters of Verity #1
Genre : Fiction, Young Adult, Fantasy
Published on : June 7, 2016
Publisher : Titan Books
My Rating : ★★★★☆
"Plenty of humans are monstrous, and plenty of monsters know how to play at being human."
That Victor Vale quote! This Savage Song was my second read for #schwabtember readathon. First was Tunnel of Bones.
Verity City is divided in half. Harker rules the North and Flynn on the south. The truce that keeps these families at peace for years now is starting to fall apart following a vicious (see what i did there. lol) attack on Harker's only child.
Kate Harker will do anything to earn her father's trust and respect. She wants to be feared. August Flynn is a monster who wants to be a human. I loved these two! Kate is so fierce and August is such a precious cinnamon roll! He just wants to play his violin for God's sake. I liked that there's no romance (yet, i think, but i'm already shipping them) forced in this book. Well they're perfect together, romantic or not. The violence by human has created different types of deadly monsters and I thought this concept was really fascinating. I also loved the "monster rhymes". They gave me the creeps. Schwab's writing is exceptional, no contest. But I couldn't give this book a perfect 5-star rating. I really don't want to compare this to her other works I already read (Shades of Magic and Villains) but there are some resemblances especially with the characters. Anyway, I thought the first half of this book was a bit slow but it did catch-up big time. I loved the second half better and it was hard for me to stop reading. Most of the revelations were quite predictable for me. But that ending! I'm off to the sequel now!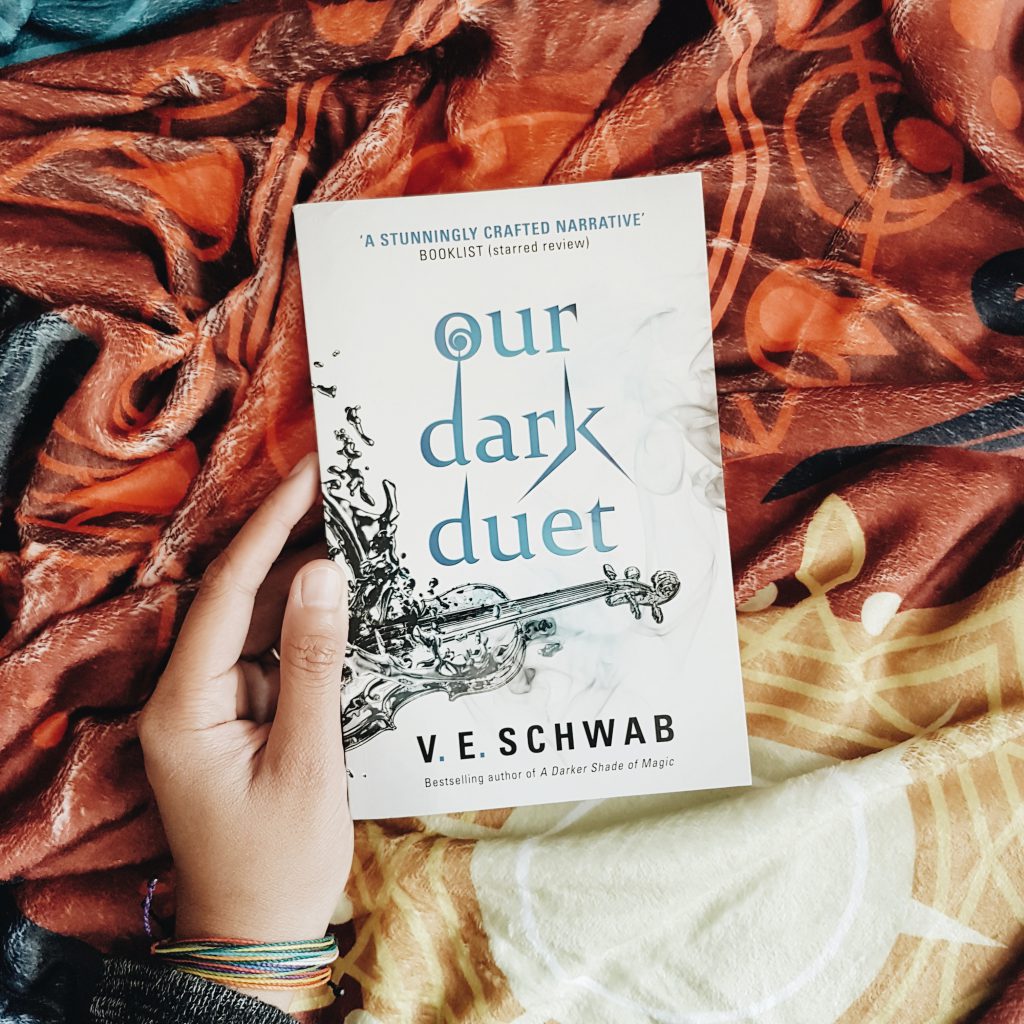 Our Dark Duet by V.E. Schwab
Series : Monsters of Verity #2
Genre : Fiction, Young Adult, Fantasy
Published on : June 13, 2017
Publisher : Titan Books
My Rating : ★★★★★

"People were messy. They were defined not only by what they'd done, but by what they would have done, under different circumstances, molded as much by their regrets as their actions, choices they stood by and those they wished they could undo. Of course, there was no going back—time only moved forward—but people could change. For worse. And for better."
Nearly six months has passed and a lot of things has changed. August leads the FTF and continue protecting the humans of Verity. Meanwhile, Kate ends up in Prosperity and has become a monster hunter with the help of The Wardens. Kate finds her way back "home" after encountering a new terrifying monster lurking in the dark.
I was really pleased that I ended up loving this book. Most of the sequels I read this year were quite disappointing but Our Dark Duet is epic. I liked it even more than the first book. There were additional characters including a non-binary one and they're all amazing. Also, can we get a spinoff stories with The Wardens and Soro? Please! The new monster called Chaos Eater, who brings out the violence in people and feeds on the chaos, was insane. This book was definitely more bloody and action-packed. Schwab's writing is flawless and it never disappoints. It's one of the many reasons why I love her and her books. Morality is one of the themes in this book and I loved how she handled it flawlessly. The ending! I'm still processing it. It was poignant but inevitable. It hit me so hard that I ended up crying even after closing the book. I honestly can't think of any other way this book could have ended. This was a perfect and brilliant conclusion to the Monsters of Verity duology. I highly recommend it if you love books with fascinating concept, captivating complex characters, and engaging storyline.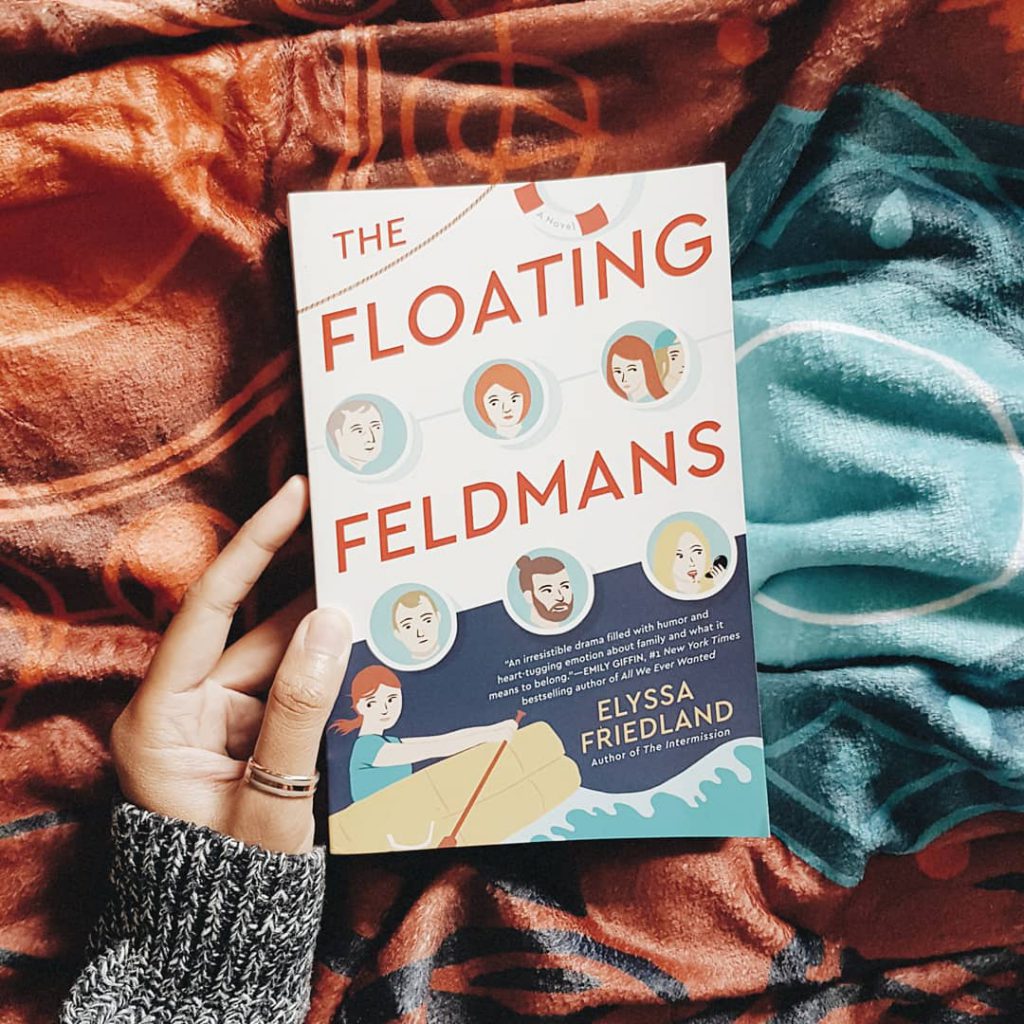 The Floating Feldmans by Elyssa Friedland
Genre : Fiction, Contemporary
Published on : July 23, 2019
Publisher : Berkley Pub
My Rating : ★★★★☆

"Our family member are the stars we can call on to shine when we need a little light. And they have no choice but to turn on, even if they are far away, even if they would rather be doing other things."
This book was surprisingly entertaining and heartwarming at the same time.
Annette Feldman has decided to celebrate her 70th birthday on a cruise ship together with her husband, children, and grandkids. It definitely sounds like a great and an exciting plan except the Feldmans haven't been together for over a decade and it seems like they want to keep it that way.
This book is written in multiple perspectives and I really enjoyed reading each and every one of them. I didn't like all of the characters but I thought they're all quirky and distinct. The addition of the cruise director's perspective was also interesting and I wished there was more from him. Aside from the resentment they've been keeping for years, they're also hiding some deep secrets from one another. As a reader, we already know their secrets but it was still intriguing to see how everything unfold. I really liked the dysfunctional family dynamics in this book. It's a bit melodramatic but in a good way. The author explores the struggles as well as the strengths and weaknesses of each members of the family. They're mostly relatable and realistic. This was a very quick and insightful read.
*Huge thanks to BerkleyPub for my free copy. This did not affect my overall opinion of the book.
---
Have a wonderful weekend!
Always,