Hey guys! So I want to start a weekly "segment" here on my blog called "Friday Mini Reviews". Obviously I didn't create or invent this name and idea. lol
I usually post my short reviews on my bookstagram account but I also want to post them here on my blog so I thought this was a perfect way to do that. It's pretty self-explanatory. I'll share 4 to 5 mini reviews of books I've recently finished reading. I think this will not be a weekly thing because I can't finish three books in a week. Anyway, here are the books I've recently read and my thoughts about them.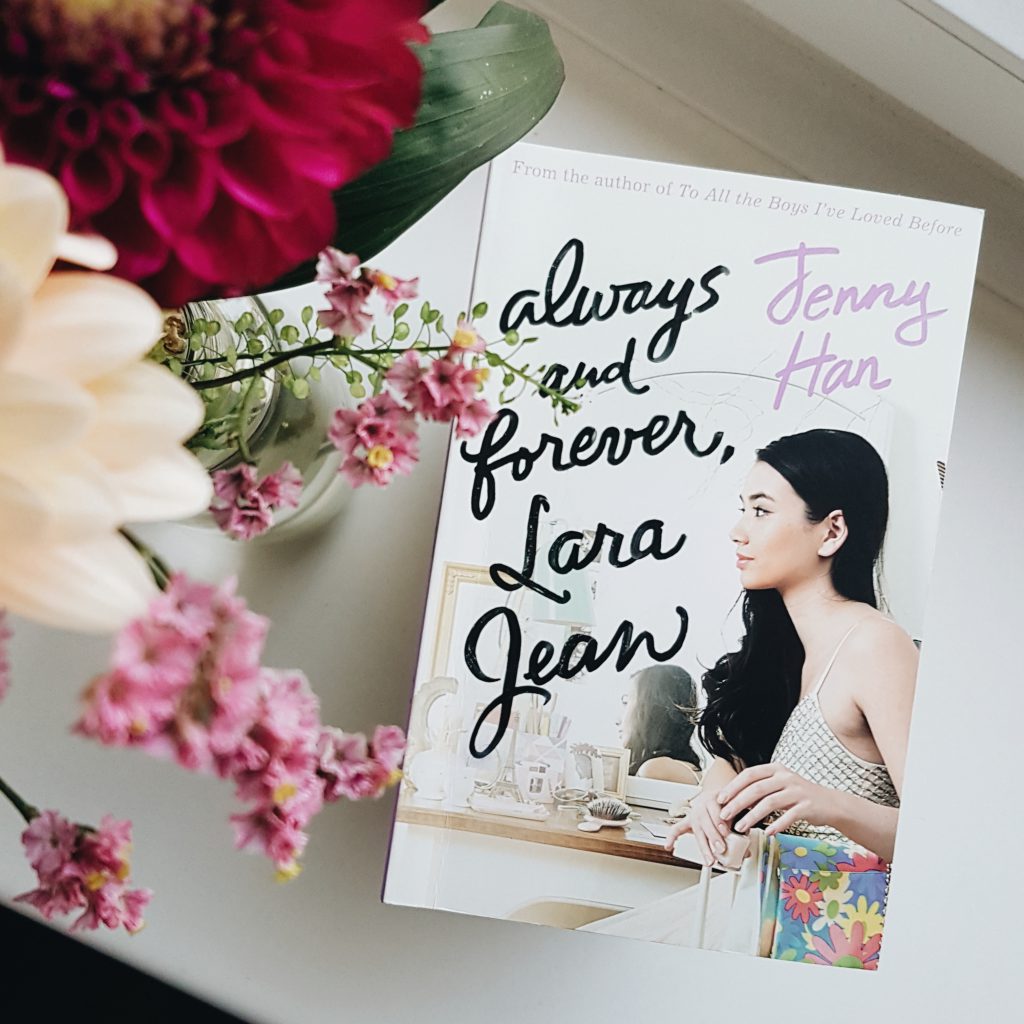 Always and Forever, Lara Jean by Jenny Han
Series : To All The Boys I've Loved Before #3
Genre : Young Adult Fiction, Contemporary
Published on : May 7, 2017
Publisher : Scholastic
My Rating : ★★★☆☆
"I suppose I'll say it all started with a love letter."
I read this book in May and I was disappointed because it felt like a filler for me than a finale. It's senior year and Lara Jean is busy making plans for college and at the same time, a wedding.
There were so much going on but somehow I felt like nothing much really happened. Am I making sense? I did love the baking and food references. But most of the time, I found LJ so annoying. I honestly didn't care anymore about her relationship with Peter like I used to and honestly, I was just hoping for a different ending so there will be some exciting part. I would probably enjoy this book more if LJ and Peter are already in college and making their long-distance relationship work. Also, I thought it would be cool if there were written letters again. Even just one from LJ. The family dynamic was still my favorite about the trilogy but overall, this finale was underwhelming for me. Majority of my friends loved this book so it's probably me.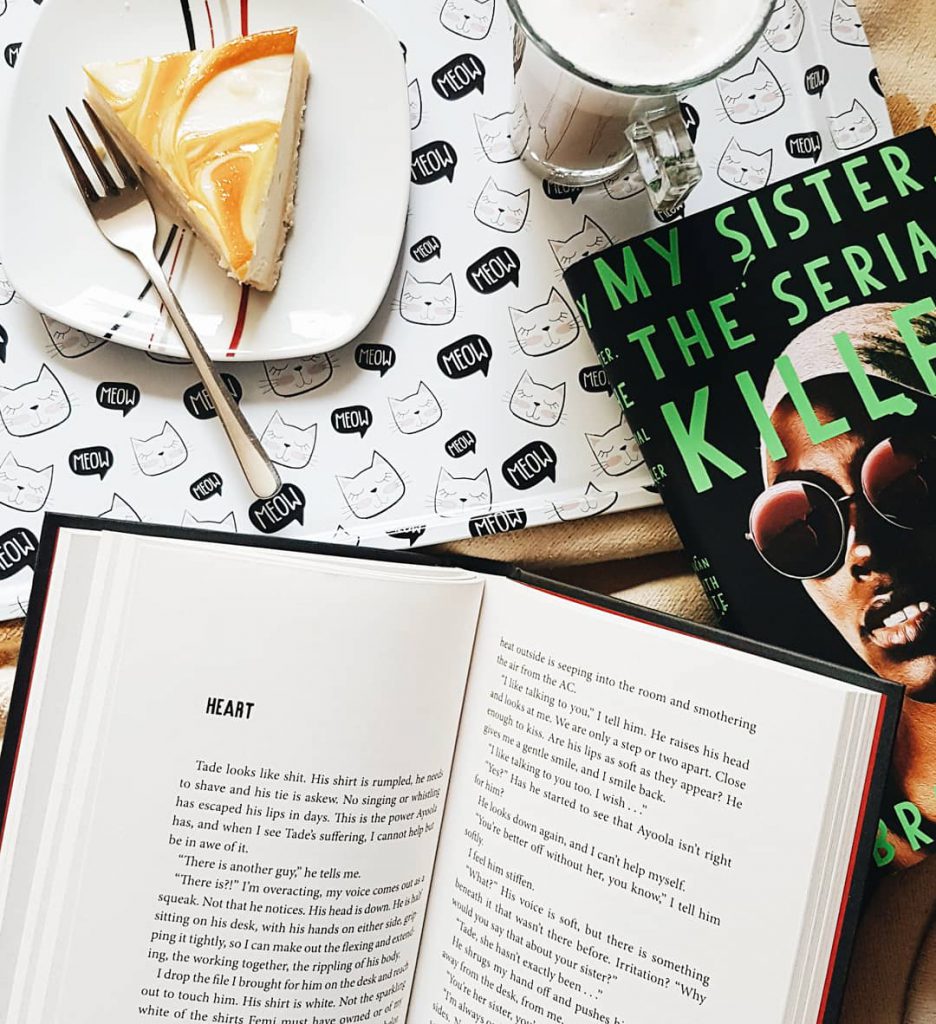 My Sister, The Serial Killer by Oyinkan Braithwaite
Genre : Fiction, Adult Contemporary, Suspense
Published on : November 20, 2018
Publisher : Doubleday Books
My Rating : ★★★★☆
"The most loving parents and relatives commit murder with smiles on their faces. They force us to destroy the person we really are: a subtle kind of murder."
This book tells the story of two sisters and their dysfunctional sibling relationship. Ayoola "dispatches" her boyfriends and Korede is the one who does the "cleaning". I've been reading so many great things about this book. I was not disappointed but I wasn't that very impressed. This book is twisted and funny at times. I thought the writing was compelling. It's pretty direct and simple. Some topics such as abuse both physical and psychological, the impacts of social media, and women's roles in society are explored. This book is set in Nigeria which made the topics more interesting, in my opinion. I really enjoyed reading this book but I would love it if there's more character depth especially with Ayoola and maybe some growth with Korede. If you're expecting for a bloody thriller, you'll be disappointed. This is quite a unique and a very thought-provoking debut novel!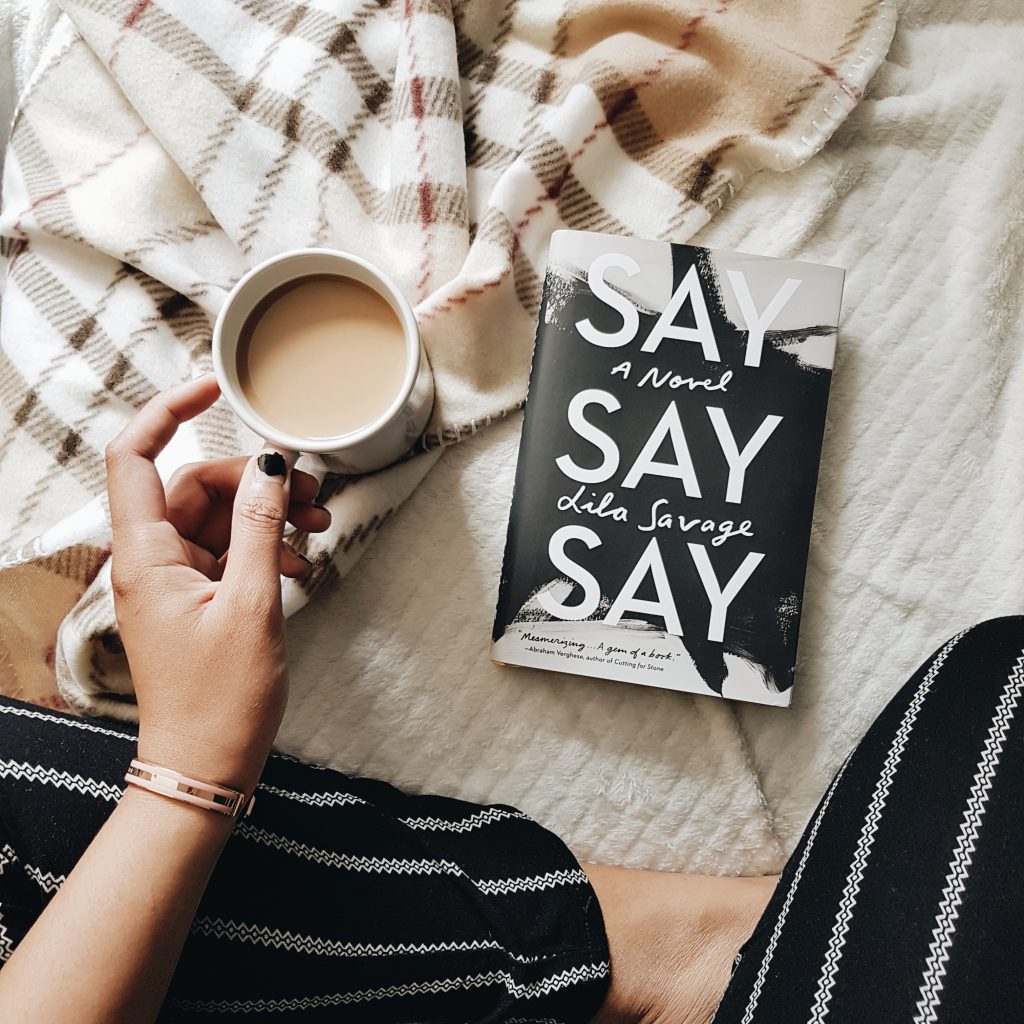 Say Say Say by Lila Savage
Genre : Fiction, Contemporary
Published on : July 9, 2019
Publisher : Knopf Publishing
My Rating : ★★★★☆
"I don't want to be the sort of person who does what's safe. I want to do what's kind."
This book follows the story of Ella, a 29-year old woman who works as a home caregiver for elderly people. She is hired by Bryn to take care of his wife who has suffered a brain injury from a tragic car accident. Ella is moved by Bryn's love and devotion towards his wife which makes her think about her own life including her true feelings for her girlfriend.
This is a short novel but it's filled with emotion. The writing was definitely my favorite in this book. I thought it's beautiful and insightful. It's also interesting to read from a caregiver's point of view. The patience and compassion that Ella possesses are really admirable. The author worked as a caregiver for years and her own experiences manifested especially in the small details throughout the story. I personally know some caregivers and I totally have a lot of respect for them. An incredibly moving debut novel which will make you think about how you care for other people and most importantly, yourself.
Huge thanks to AAKnopf for sending me a free copy. This did not affect my overall opinion of the book.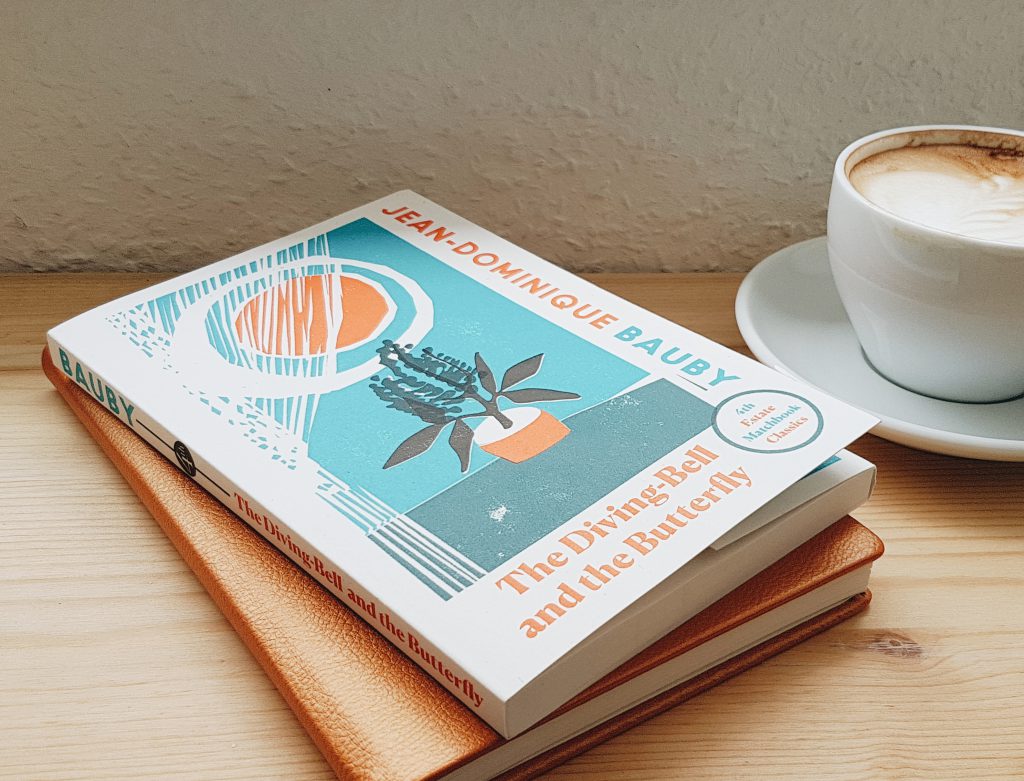 The Diving-Bell and the Butterfly by Jean-Dominique Bauby
Genre : Non-Fiction, Memoir
Published on : April 2019 (first published 1997)
Publisher : 4th Estate
My Rating : ★★★★☆
"Does the cosmos contain keys for opening my diving bell? A subway line with no terminus? A currency strong enough to buy my freedom back? We must keep looking. I'll be off now."
In 1995, Jean-Dominique Bauby, an editor-in-chief of the French fashion magazine Elle, suffered a massive stroke that sent him into a deep coma. He emerged 20 days later and was diagnosed with a rare disease called "Locked-in Syndrome" in which the patient is awake and conscious but completely paralyzed and speechless. With the help of a transcriber, he was able to dictate this memoir one letter at a time by blinking his left eyelid. Bauby passed away in March 1997 two days after the book was published in France.
I always have a hard time reviewing non-fiction especially memoirs. This is a short (with 144 pages) read consists of pieces of Bauby's memories, thoughts, dreams, and imaginations. It can be emotional at times especially when he's talking about his kids and family or the things he'd still want to do in his life. This book, for me, is more like his journal entries and letters to his family and people who know him. This was a unique and very uplifting read despite of the author's condition. It definitely gave me new perspectives on life. I'll definitely watch the movie adaptation of this book.
My free copy was from the 4th Estate Matchbox Classics Collection. This did not affect my overall opinion of the book.
---
Hahve you read any from these books?
Always,