• April 23: (First Ten) Books I Reviewed (These do not have to be formal reviews. A small sentence on a retailer site or Goodreads counts, too!)
Happy Tuesday, everyone! Today's topic is quite fun and nostalgic. I started "writing" book reviews back in 2012 and that time, I didn't have any idea how to do it (not that I'm a pro reviewer now because I am not). I was mainly posting them on my Tumblr account which was also my book blog that time. I also started to get into reading in 2012 and as you can see below, I started a lot with Contemporary/Realistic Fiction novels. It's interesting to see how my reading have changed over the past few years. It was even easy for me to give a perfect 5-star rating compared today. It's already April and I haven't found my perfect 5-star read yet!
I included my actual cringy reviews and ratings together with the dates I read them and my reaction to my old reviews.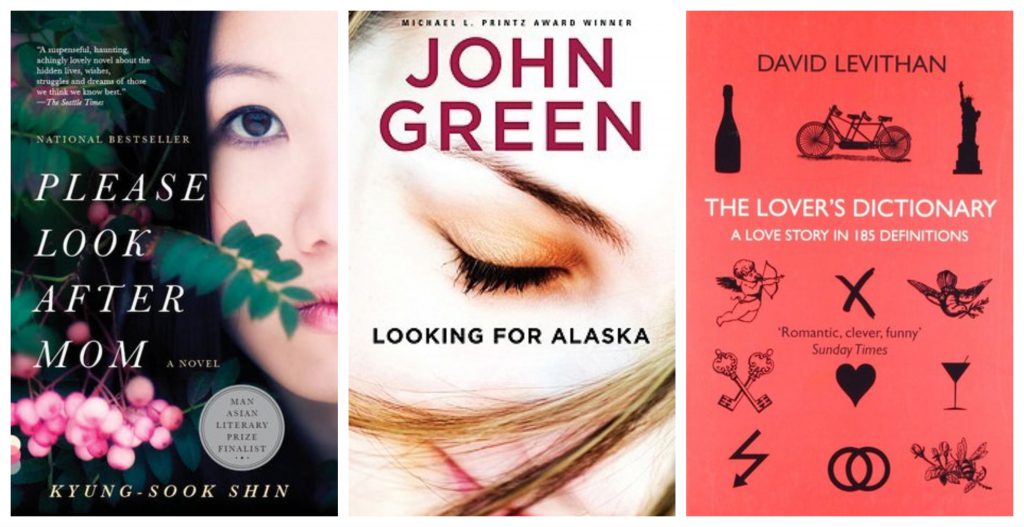 My Rating : ★★★★★ | Date Read : June 14, 2012
My Review : This was the first long and probably a decent (at least for me) review I have ever written. You can read my full review here.
My Thoughts right now : I still recommend this book. It's just so good!
My Rating : ★★★★★ | Date Read : August 8, 2012
My Review : This is the second John Green book that made me want to read all of his novels. The thing with him is all of his characters are fantastic and unique and the readers can really relate to the story. This book teaches us a lot of lessons in life. For me, the title can also be "Looking for The Great Perhaps" because (maybe) the great perhaps that Miles was looking for is Alaska.
My Thoughts right now : I badly want to reread this book.
My Rating : ★★★★★ | Date Read : December 29, 2012
My Review : I got this book as a Christmas gift. I normally highlighted lines that i find interesting or lines that i can really say "this is so true" and with this, i almost highlighted every page. I also love how the concept of the writer in writing this book.
My Thoughts right now : I reread this book so many times and I still love it.

My Rating : ★★★☆☆ | Date Read : January 24, 2013
My Review : The title says clearly what the book is all about. The reasons why Min broke up with Ed was written (as a letter) together with the items (which are also related to both of them of course) inside the box. Min drop it in front of Ed's house. This book (paperback) was on my wishlist last Christmas but unfortunately it's not available. Well, I still got the other books so it's okay. I admit that at first I got a bit bored specially when Min talks about the movies that she likes. I love watching movies but not those kinds. I also (somehow) don't have any idea or clue on how they will break up then I've realized at the end that it's very obvious. (I'm so lame. Haha) The plot is still interesting although sometimes it's a bit slow. I'm always excited to see the next picture (every chapter starts with an illustration) so I read a bit fast. I think those were my favorite parts. I love books with pictures. I can say that maybe I cannot really relate myself to the story since my highschool "love-life" is not really colorful and I still have my virginity that time.
My Thoughts right now : WTF! Why did I even mention that last part. Haha!
My Rating : ★★★☆☆ | Date Read : March 8, 2013
My Review : I bought this book after Christmas (February) but it's still accurate because February is a "love" month and it's still snowing (until now). This book consists of three short stories about romance, friendship and relationship that are all connected to each other. My favorite is Maureen's "The Jubilee Express" and Jubilee is my favorite character in this book. I like her attitude and the thing about her and the "cheerleaders". John Green's "A Cheertastic Christmas Miracle" is written like his other books (which has a roadtrip "scene") but I still like it. I just had a hard time remembering who's who (well I'm not really good with names) so I often go back to the previous pages and search for the name. Lastly, "The Patron Saint of Pigs" by Lauren Myracle is my least favorite but it makes me want to have my own tea-cup pig. All in all, it's a cool book. You can still enjoy reading this even if it's not Christmas season or even if it's not snowing.
My Thoughts right now : I think this was an okay read. Not the best Christmas read but still.
My Rating : ★★★★☆ | Date Read : March 30, 2013
My Review : This is my fifth John Green book. It's about Colin Singleton, a smart guy, who has been dumped for 19th times by different girls who shared the same name, Katherine. He went on a roadtrip (it's really a John Green book) with his bestfriend, Hassan. They ended up finding a "job" in Gutshot, Tennessee and stay at Pink Mansion where Hollis and her daughter Lindsey lives. First, the footnotes in this book are cool. Second, I have to be honest about the "mathematical" thing. The variables, graphs and formulas. It's interesting but I'm not in the mood to focus on those. Hassan is my favorite character in this book. Lastly (not really), the "German" words. And I can say that I understand those words even without looking at the footnotes. It's a hilarious, funny and unique but not my favorite from John Green.
My Thoughts right now : I originally gave this a 4 out 5-star rating but I want to change that now to 3 out of 5. This is my least favorite from John Green's books.
My Rating : ★★★★★ | Date Read : May 1, 2013
My Review : I was crying (hard) last night while reading the last few chapters of this book. I remember a good friend of mine (Ate Aida, Bennito's second mom) who died last month because of cancer. I visited her when she was in Hospice and after almost 3 weeks, to her burial. She is a nice person and it's sad that she's not with us anymore. I bought this book last year (one of the first books i bought when I arrived here) and started reading it until the first chapter. Instead of continue reading, I watched the movie online and cry over it. Then I forgot already to continue reading the book. I know right! The book is much better.. They didn't include some of the best scenes (that can be found in the book) in the movie. The last time that i cried (hard) over a book was after reading Tuesday's with Morrie by Mitch Alboms. I definitely love this book and will include it on my favorite list.
My Thoughts right now : I want to reread this book I'm not sure if I can so I just rewatch the movie whenever I want to.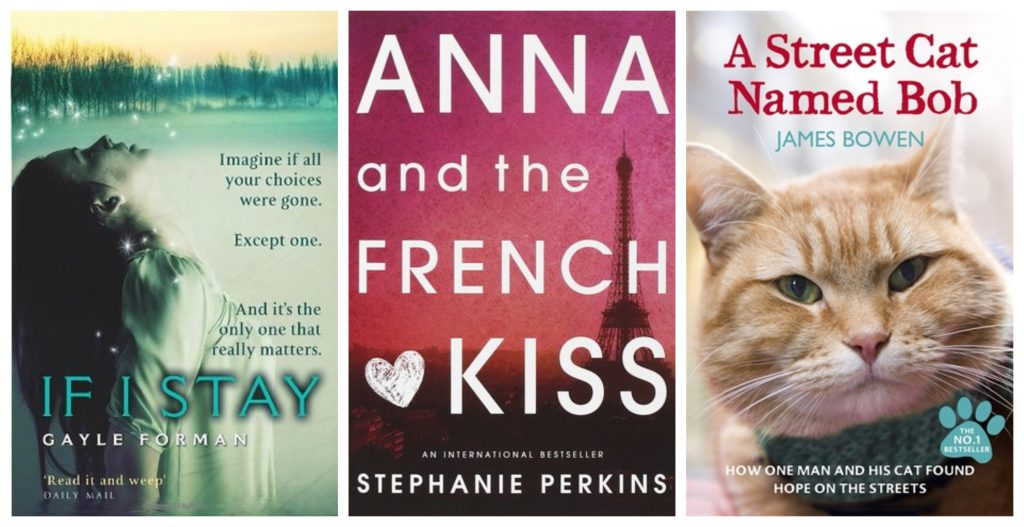 My Rating : ★★★★★ | Date Read : May 14, 2013
My Review : A good friend of mine (Nina) recommended this book and said that I will love it. She's right. I don't have any idea about this book so I was a bit shocked when i was in the "accident" part. Then it caught my attention. I think I can finish it in one day if there are no destructions. I love this book and I'm excited for the next one.
My Thoughts right now : I still can remember how I cried while reading this book so I think, this was really a great read for me. The sequel, in my opinion, is not needed.

My Rating : ★★★★★ | Date Read : June 4, 2013
My Review : I have heard a lot of good things about this book and was curious about it. Though slightly predictable, I still enjoyed reading it. This book makes me want to go back again to Paris (me and my husband were thinking about that, the moment we came back here in Germany from a 3-day Paris tour) and visit the other places we've never been to when we were there. Still a lot. This book doesn't only talk about boyfriend-girlfriend relationship but also about friends and family relationship. It's relatable *ehem* and a good read. I recommend this to all readers of any age eventhough you're not a chicklit fan.
My Thoughts right now : Etienne St. Clair was one of my first bookish boyfriends so this book is quite unforgettable for me. But if I will rate it now, I think i'll give it a 4 out of 5.
My Rating : ★★★★☆ | Date Read : October 22, 2013
My Review : I personally love this kind of book. Bob is so cute and it makes me want to have a cat like him. James is an inspiration to all homeless people. After reading this book, I've ended up watching Bob's videos on Youtube.
My Thoughts right now : I love Bob! I still watch his videos regularly. This actually makes me want to read the other books.
---
There you go. When did you start writing book reviews? Also, share your TTT link so I can check them out.
Always,