Do you love collecting bookmarks? Wait, let me rephrase that. Do you love collecting unique and stunning bookmarks? Well, I do. I love those artsy and handmade ones. So when I saw TillandDill's bookmarks on Instagram, I instantly fell in love with them and didn't think twice to order some for myself.
TillandDill is based in the Netherlands and owned by these two amazingly talented (and crazy) sisters, Demi and Lily. At first, I thought their names were Till and Dill. Can you blame me? lol.
So let me start with the packaging. It came in a brown envelope with a stamp that says "Handmade With Love" and when you open it, the bookmark/postcard is wrapped in colored tissue paper with a cute ribbon. I personally love the packaging plus the shipping was pretty fast.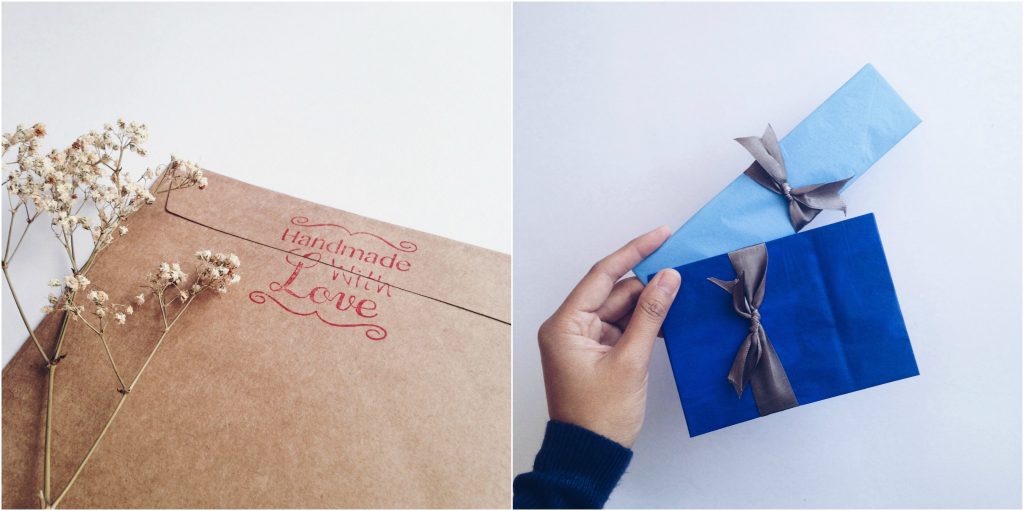 I chose the Mix & Match option where you can choose two bookmarks from their sets/collection and here they are.
Fox and Deer (Forest Animal set), Autumn (Season Fairies set) and Raven (Bird set)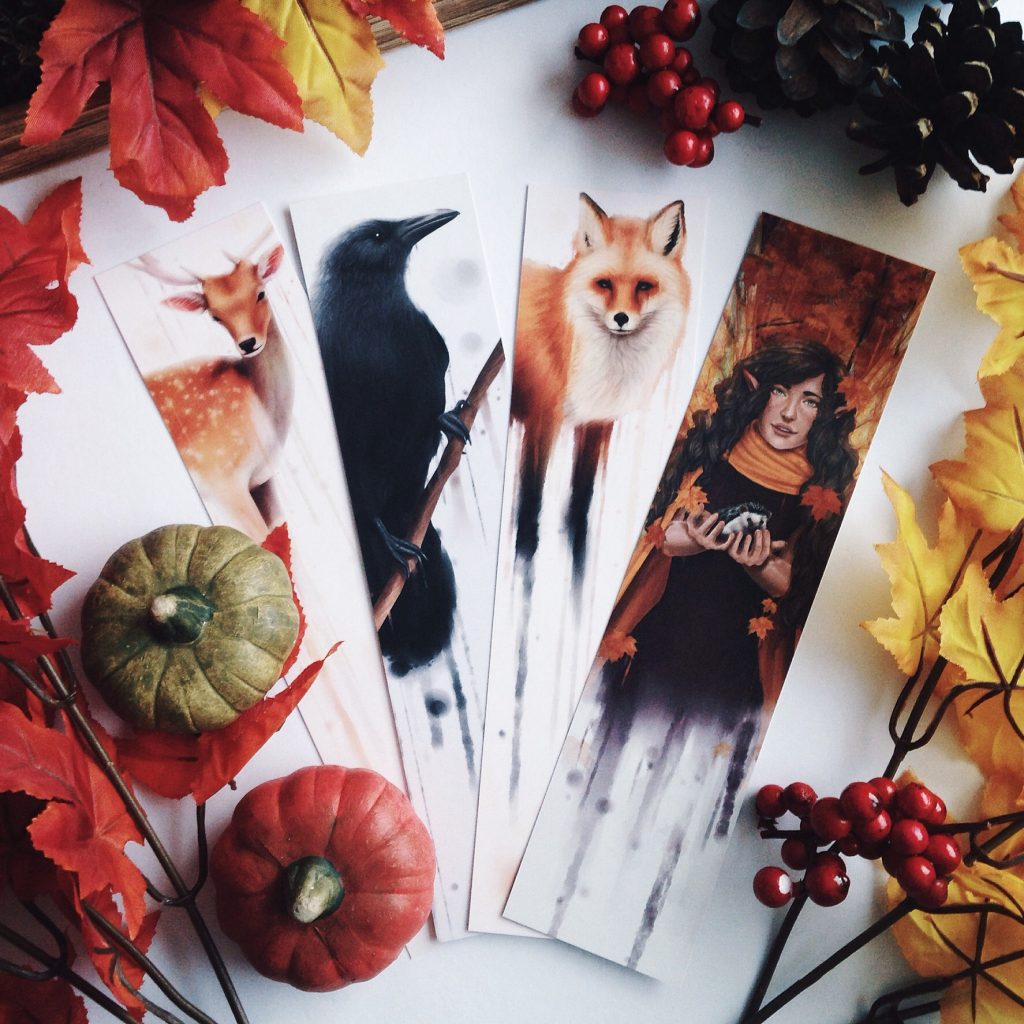 Oh God! They are more incredibly gorgeous in person! ♥
The quality of the bookmarks are really good. The surface of the bookmark is soft and smooth to touch. The designs and details are on point. Simply breath-taking! I am beyond satisfied with my new bookmarks!
In November, I was lucky to have been chosen as one of their representatives and received these astonishing Faun Couple Bookmarks.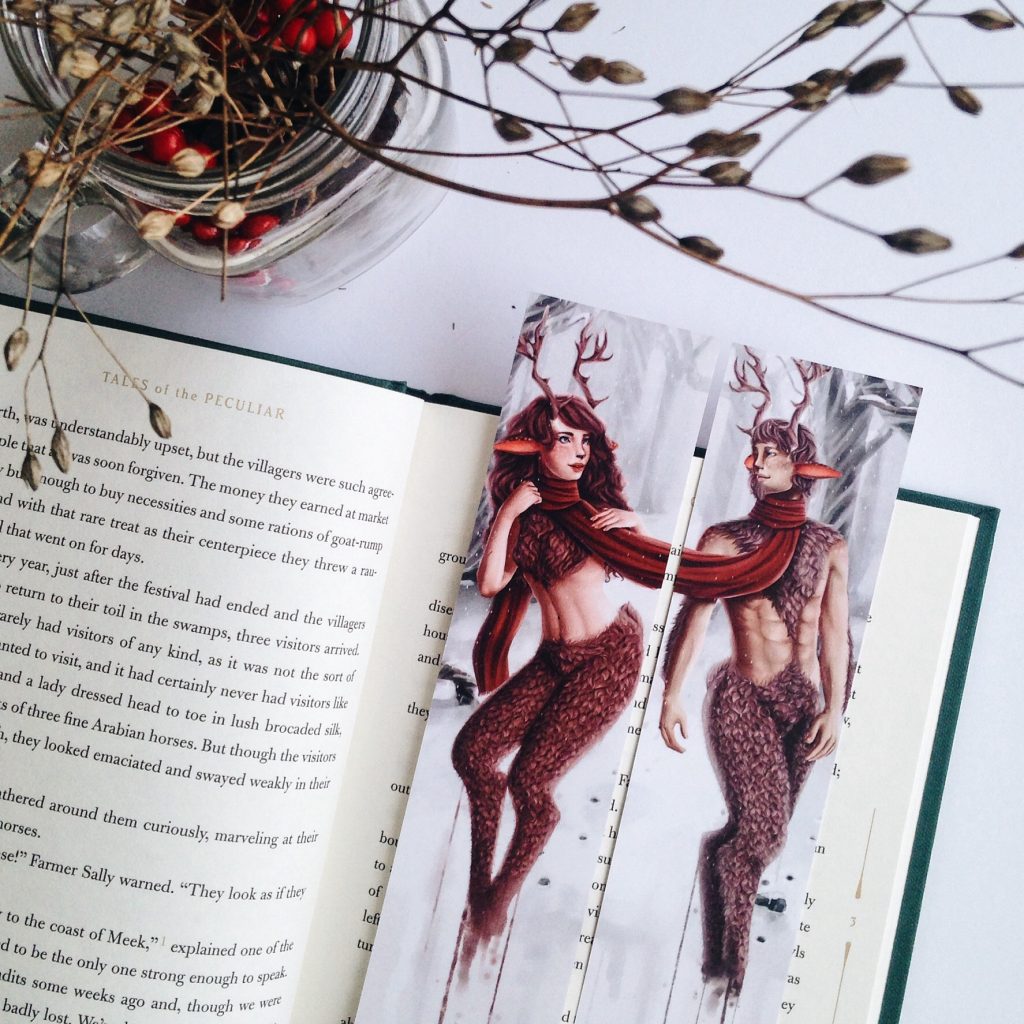 This year, they've started to create their Zodiac Sign Collection.
They've recently released the Aquarius and Pisces designs and they're both remarkable. Honestly, what should I expect from these two ladies? Just see for yourself.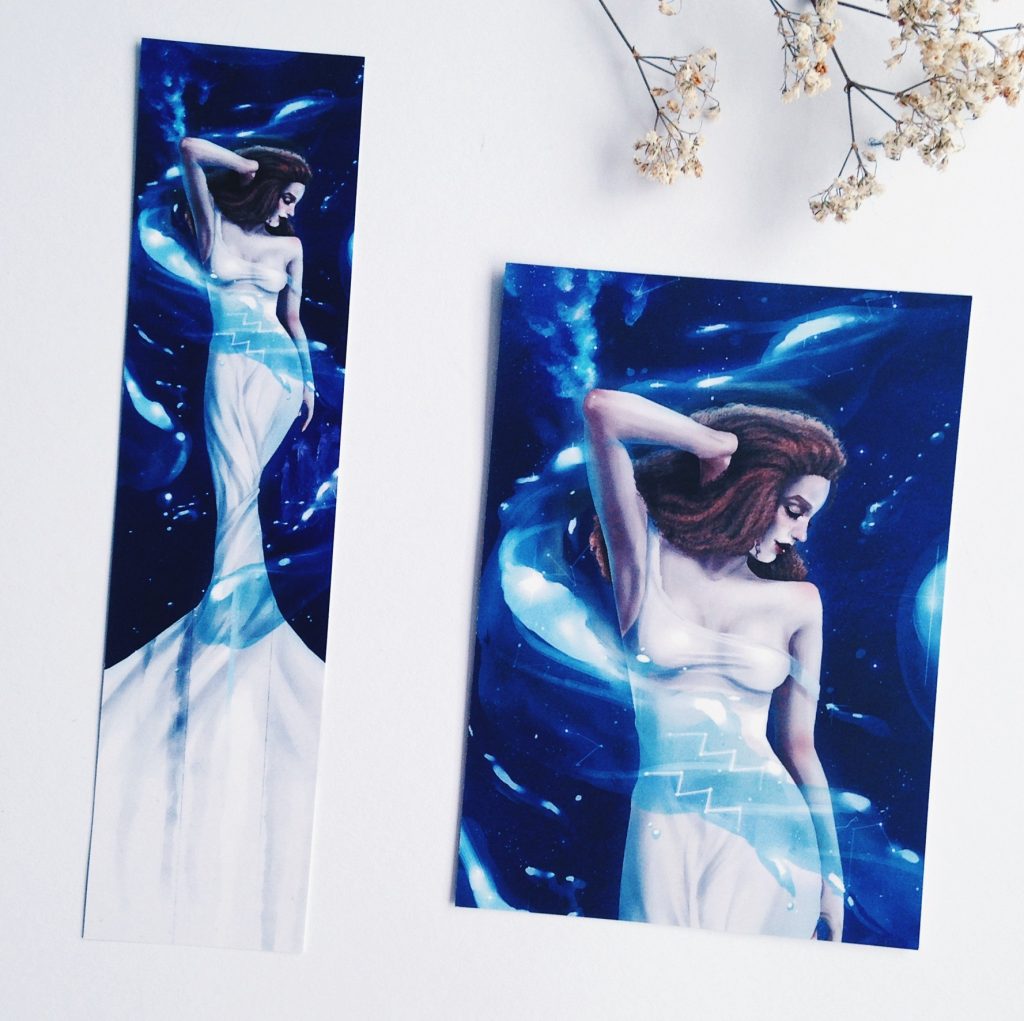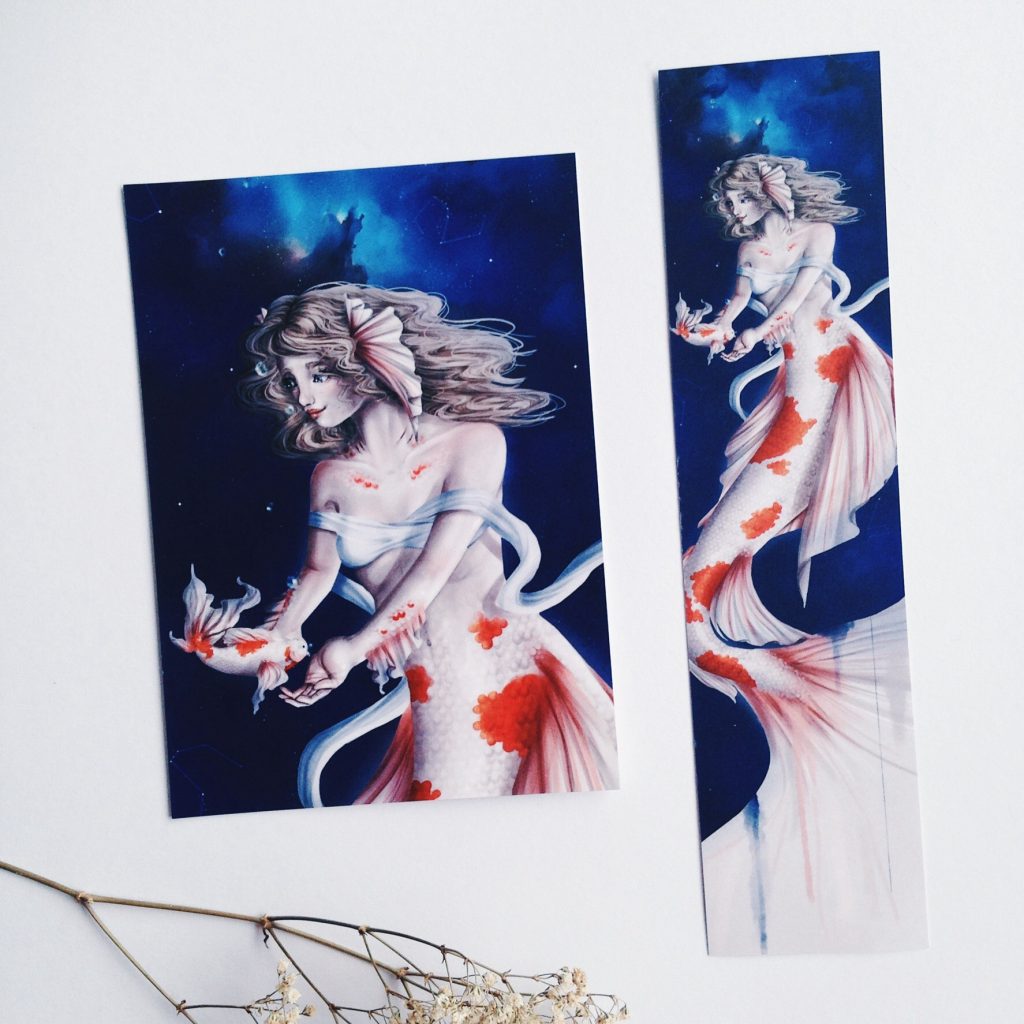 Right? I can stare at them my whole life. I also want to show you the back side because it's also beautiful!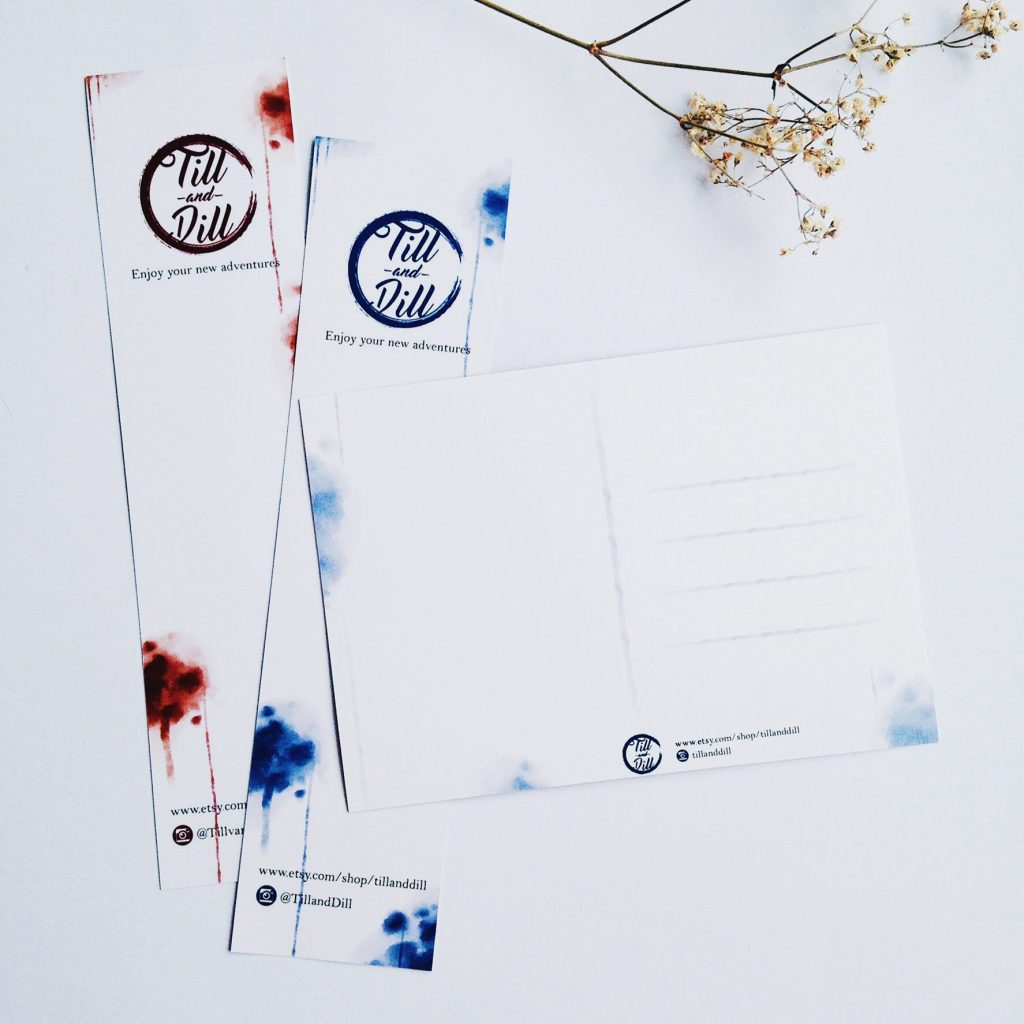 One of the things that I love about their bookmarks/postcards is they are pretty affordable. You can buy them individually or as set. You can collect them for yourself, use them or give them as gifts. They're perfect! I cannot recommend TillandDill highly enough.
I have a great news for you as well!
You can use my code kath10 to get 10% off your purchase.
This discount code is valid until January 22, 2018.
Head over to TillandDill's Etsy Shop now and start collecting! ♥