My quote for today is from All The Bright Places by Jennifer Niven. This is one of my favorite reads for this year. This book broke my heart. Theodore Finch is an interesting character because of his unique personality and this is one of my favorite lines from him.
"You have to live your life like you'll never be sorry. It's easier just to do the right thing from the start so there's nothing to apologize for."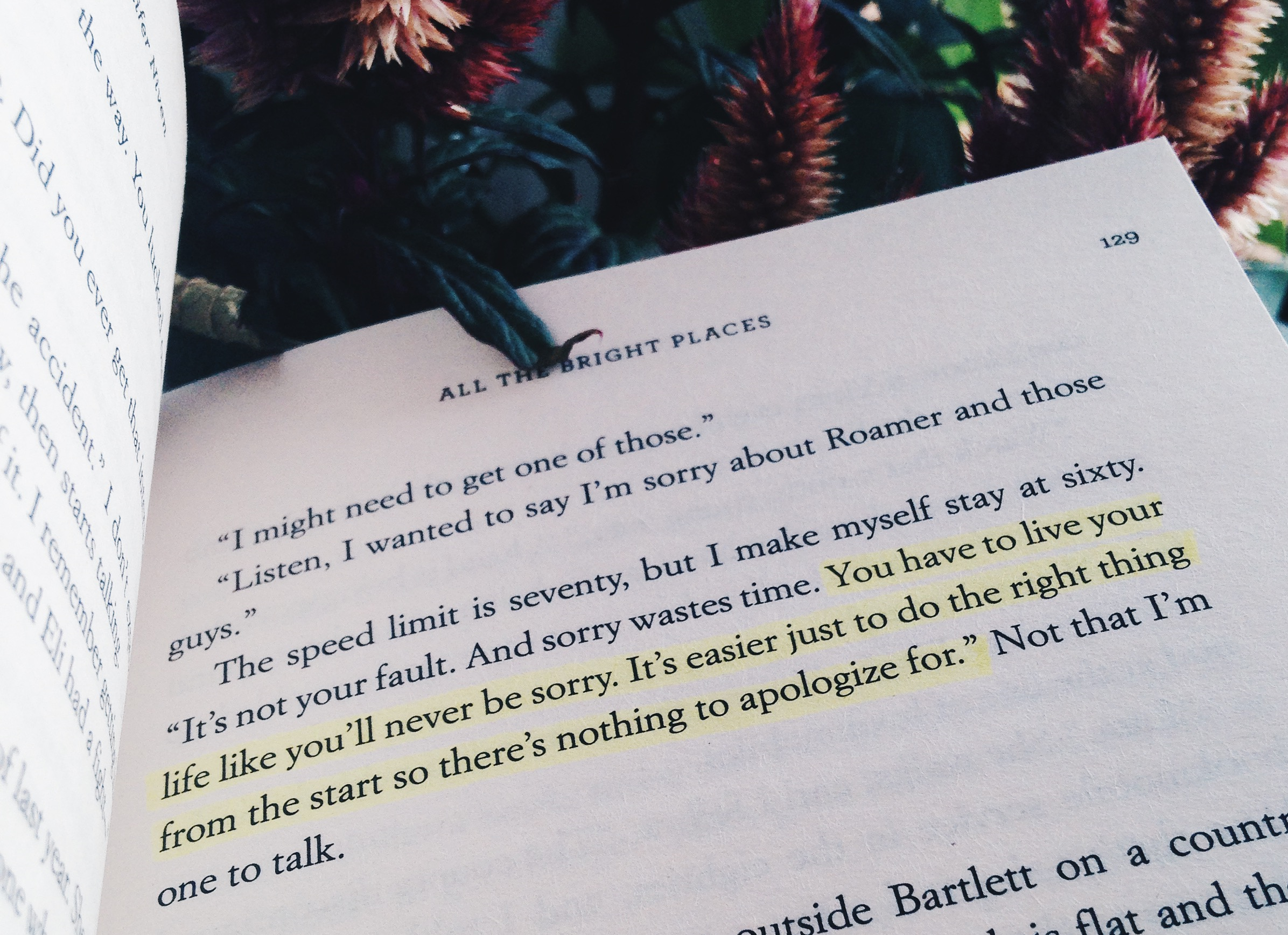 ---
I think I will not tag a specific blogger so feel free to do this challenge. Check out my Day 1 of 3 Days 3 Quotes Challenge.