How are you guys doing? I hope you're having a great day and if not, let me remind you that tomorrow is Friday! Friday makes me happy even I'm not really working.
Three days ago, I was nominated (on my old blog) by Valeria to do the "3 Days 3 Quotes Challenge". Thank you Val for the nomination!
The rules are simple
• Thank the person who nominated you.
• Post one quote each day for 3 days (it can be anybody's quote, even yours. Make sure you credit it properly), and lastly,
• Tag 3 different bloggers everyday.
Let's do this!
---
My first quote is from Haruki Murakami's Norwegian Wood.
"If you only read the books that everyone else is reading, you can only think what everyone else is thinking."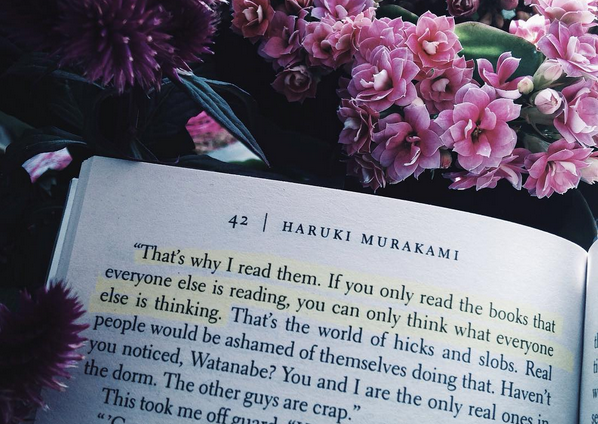 Murakami is one of my favorite authors and this quote is one of my favorites. For me, these lines tell us to explore more books (or genres) and read not only the "hyped" ones but also those books written by indie and not famous authors.
I am tagging
1. Joyce of BooksHoarderGal
2. Anne of Anneumonic
3. Jess of PrincessicaofBooks