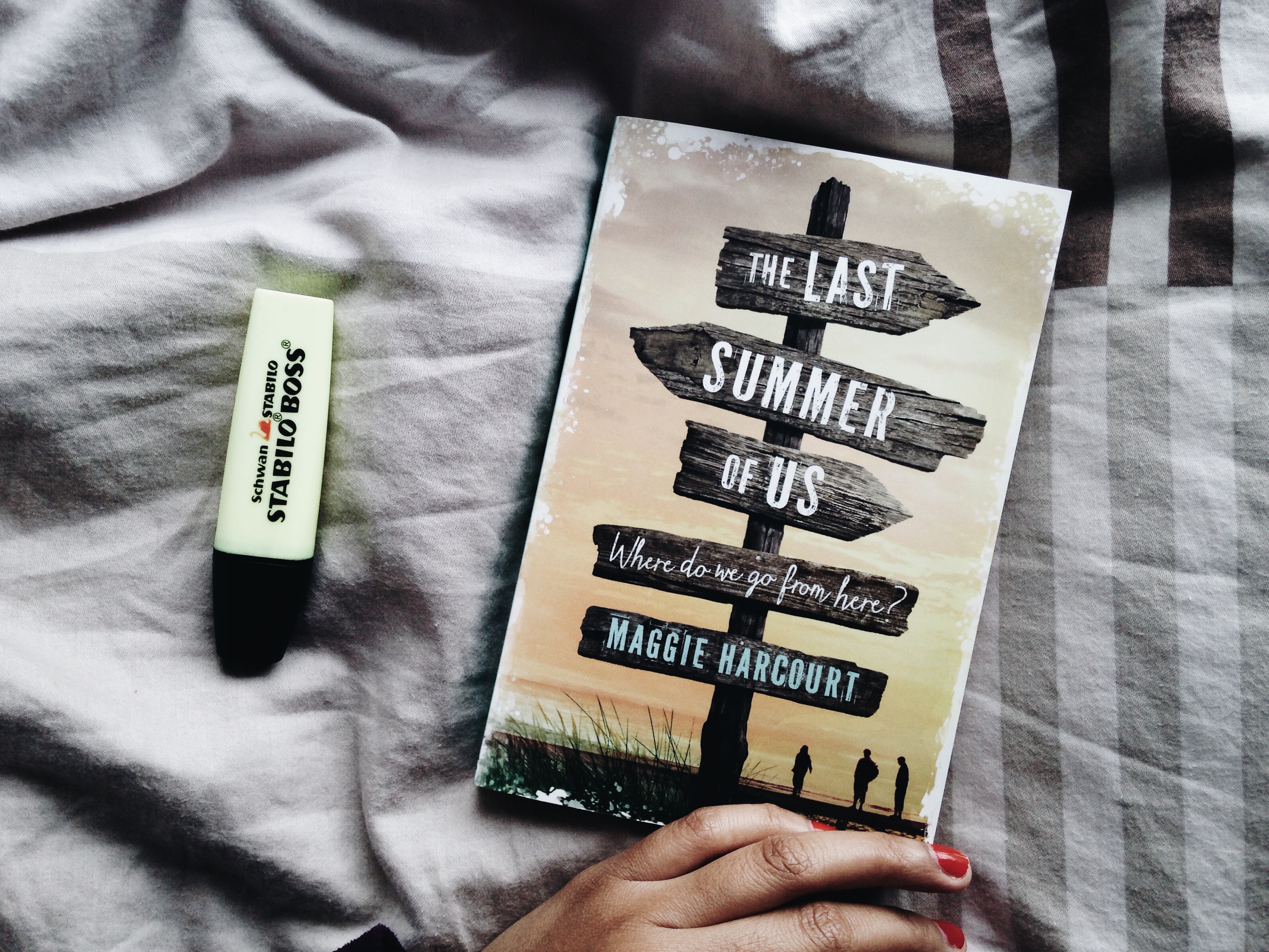 "Is it better to lose someone slowly, or fast? Is it better to see them fade – knowing you're helpless to hold on to them and watching them slide into the darkness – or is it easier to have them torn away from you in the night? Easier to say goodbye a hundred times, never knowing for sure which will be the last, or to say goodnight and never speak again? Which hurts the least? I don't think either of us could tell you." – p. 23
I cannot bring myself to read fast or to continue the next chapter right away because I always need time to stop reading and reflect. That's how I read regardless of what book.
I started reading this book two days ago and I'm currently on page 149 of 295. The Last Summer Of Us is a story of three bestfriends, Limpet, Jared and Steffan, going on a road trip to forget their problems and to enjoy their last summer. So far, I am enjoying reading Limpet's POV and discovering their wonderful friendship. I highlighted quite a lot of lines already and I always listen to the songs on Limpet's playlist while reading. It makes me feel like I'm sitting beside Limpet at the back of the Rusty Bucket . I'm still not sure how this book will end but I wish there would be no love-triangle because i think the story don't really need that. Please.
---
This is also my entry for the 3rd day of 3 Days 3 Quotes Challenge. I have a bunch of quotes I love and it's quite hard to choose just three but it was fun doing this challenge.