Hey guys! I hope you're having a wonderful day. I know it's Monday (again) but it's another new day so we still have to be thankful for it. I'm here to share with you the books I've received from the past few days. So far, I received 5 books from these amazing publishers and authors. Please check out the publication dates because two of these books are not yet published. Let's start.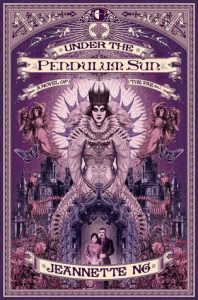 Publication Date : October 3, 2017
Genre : Fantasy, Historical Fiction
Catherine Helstone's brother, Laon, has disappeared in Arcadia, legendary land of the magical fae. Desperate for news of him, she makes the perilous journey, but once there, she finds herself alone and isolated in the sinister house of Gethsemane. At last there comes news: her beloved brother is riding to be reunited with her soon – but the Queen of the Fae and her insane court are hard on his heels. (via Goodreads)
Look at the details on that cover! It's so stunning! Plus, the premise sounds really intriguing.
I received my copy from Storygram Tours and as part of the tour, we're currently hosting a giveaway wherein you can get a chance to win 1 of 5 copies of the book. Giveaway ends in October 14. Click here to join.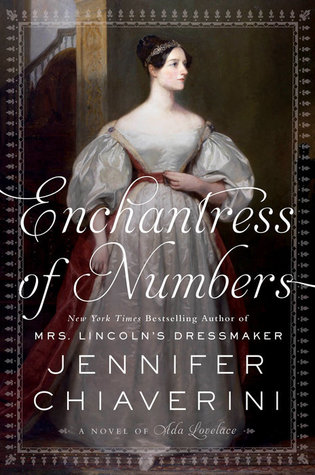 Publictation Date : December 5, 2017
Genre : Historical Fiction
The only legitimate child of Lord Byron, the most brilliant, revered, and scandalous of the Romantic poets, Ada was destined for fame long before her birth. Estranged from Ada's father, who was infamously "mad, bad, and dangerous to know," Ada's mathematician mother is determined to save her only child from her perilous Byron heritage. Banishing fairy tales and make-believe from the nursery, Ada's mother provides her daughter with a rigorous education grounded in mathematics and science. Any troubling spark of imagination—or worse yet, passion or poetry—is promptly extinguished. Or so her mother believes.
 
When Ada is introduced into London society as a highly eligible young heiress, she at last discovers the intellectual and social circles she has craved all her life. Little does she realize that her delightful new friendship with inventor Charles Babbage—brilliant, charming, and occasionally curmudgeonly—will shape her destiny. Intrigued by the prototype of his first calculating machine, the Difference Engine, and enthralled by the plans for his even more advanced Analytical Engine, Ada resolves to help Babbage realize his extraordinary vision, unique in her understanding of how his invention could transform the world. All the while, she passionately studies mathematics—ignoring skeptics who consider it an unusual, even unhealthy pursuit for a woman—falls in love, discovers the shocking secrets behind her parents' estrangement, and comes to terms with the unquenchable fire of her imagination. (via Goodreads)
*Huge thanks to Dutton and Penguin Random House for sending me an advance copy.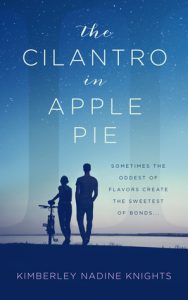 Publication Date : May 5, 2016
Genre : Contemporary, Young Adult Fiction
Fragnut. Confused? Well so is everyone else at Lumiere Hall Prep when sixteen-year-old Rubie Keane rolls in from Trinidad and Tobago talking her weird lingo. Not that she minds theculture confusion; she's determined to leave the past behind her and be overlooked—but a certain stoic blue blood is equally as determined to foil her plans. 
Gil Stromeyer's offbeat personality initially makes Rubie second-guess his sanity, but she suspects his erratic outbursts of violence mask a deeper issue in his troubled, charmed life. Despite his disturbing behavior, a gradual bond forms between the two. However, on the night of the annual Stromeyer gala, events unfold that leave Rubie stripped of her dignity and kick Gil's already fragile world off its axis.
Both their well-kept secrets are uncovered, but Gil's revelation proves that sometimes the best remedy for a bad case of lost identity, is a dash of comradery from an ally packed with flavor.
*Special thanks to Miss Knights for sending a copy.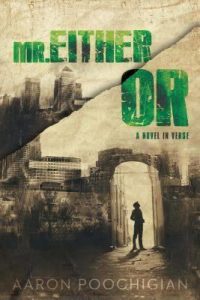 Publication Date : October 10, 2017
Genre : Poetry, Thriller
In a world made of rhythms and rhymes you are a government spy undercover as an NYU undergrad—today, you're cutting classes: Bureau Director One has ordered you to bring in the Dragon's Claw, a jade box which, according to Chinese legend, contains the apocalypse. Will you recover the artifact from the reclusive Heinrik Van Raadsel before Maoist gangsters known as The Righteous Fists of Harmony unleash its catastrophic power on New York City?
Li-ling Levine, young but cantankerous curator of the Met Museum's Asian Wing, knows everything, including how to neutralize the threat, but can you endure her haughtiness? Do opposites repel or attract? The answers are out there but, to find them, you must survive an erotic massage parlor, a gang war in Harlem, subway tunnels lousy with mole-men, and the nighttime secrets of the Met Museum. (via Goodreads)
It's "Poetry meets thriller in a crime-fighting adventure through Manhattan.". I'm very excited for this one. I love poetry, thriller/crime and New York!
*Huge thanks to JKS Communications, Etruscan Press and Miss Sydney for sending me a copy together with an awesome package.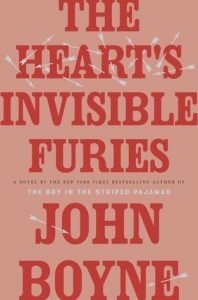 Publication Date : August 22, 2017
Genre : Historical Fiction
In this, Boyne's most transcendent work to date, we are shown the story of Ireland from the 1940s to today through the eyes of one ordinary man. The Heart's Invisible Furies is a novel to make you laugh and cry while reminding us all of the redemptive power of the human spirit. (via Goodreads)
I got my copy from Page Habit's August Box. I can't wait to read this one.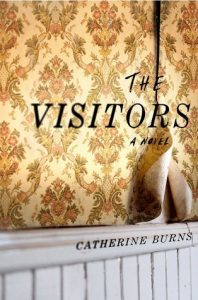 Publication Date : September 26, 2017
Genre : Mystery, Horror, Fiction
Marion Zetland lives with her domineering older brother, John in a decaying Georgian townhouse on the edge of a northern seaside resort. A timid spinster in her fifties who still sleeps with teddy bears, Marion does her best to shut out the shocking secret that John keeps in the cellar.
Until, suddenly, John has a heart attack and Marion is forced to go down to the cellar herself and face the gruesome truth that her brother has kept hidden.
As questions are asked and secrets unravel, maybe John isn't the only one with a dark side. (via Goodreads)
This was Page Habit's Mystery book for the month of September.

Have you read any from these? Don't forget to one them on your never-ending TBR list. 😀
Always,