"But when fall comes, kicking summer out on its treacherous ass as it always does one day sometime after the midpoint of September, it stays awhile like an old friend that you have missed. It settles in the way an old friend will settle into your favorite chair and take out his pipe and light it and then fill the afternoon with stories of places he has been and things he has done since last he saw you." – Stephen King / Salem's Lot

Fall is finally here! Well it started yesterday but I was busy celebrating (aka staying under my blanket with a cup of hot cocoa while watching RuPaul's Drag Race on Netflix) that I forgot to post here. Haha.
In this post, I'll be sharing some of the books that I hope to read this fall. I know I always fail to commit on my monthly TBR but I want to give this one a try.
So let's get to my list.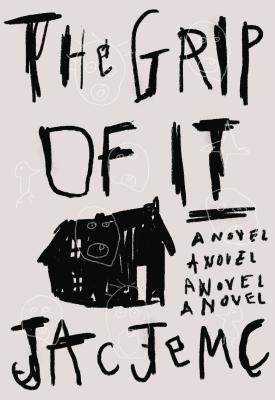 Julie and James settle into a house in a small town outside the city where they met. The move—prompted by James's penchant for gambling, his inability to keep his impulses in check—is quick and seamless; both Julie and James are happy to leave behind their usual haunts and start afresh. But this house, which sits between ocean and forest, has plans for the unsuspecting couple. As Julie and James try to settle into their home and their relationship, the house and its surrounding terrain become the locus of increasingly strange happenings. The architecture—claustrophobic, riddled with hidden rooms within rooms—becomes unrecognizable, decaying before their eyes. Stains are animated on the wall—contracting, expanding—and map themselves onto Julie's body in the form of bruises; mold spores taint the water that James pours from the sink. Together the couple embark on a panicked search for the source of their mutual torment, a journey that mires them in the history of their peculiar neighbors and the mysterious residents who lived in the house before Julia and James.
I just recently received my copy of this book and I can't wait to finally read it.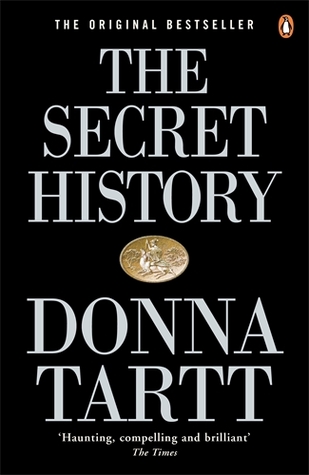 Under the influence of their charismatic classics professor, a group of clever, eccentric misfits at an elite New England college discover a way of thinking and living that is a world away from the humdrum existence of their contemporaries. But when they go beyond the boundaries of normal morality their lives are changed profoundly and for ever.
I've been reading nothing but great things about this book. This book is giving me a classic vibe and I'm quite intimidated about it. Classic novels are not really my strong suit but I'm really looking forward on reading this one.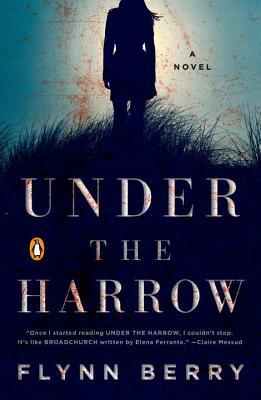 When Nora takes the train from London to visit her sister in the countryside, she expects to find her waiting at the station, or at home cooking dinner. But when she walks into Rachel's familiar house, what she finds is entirely different: her sister has been the victim of a brutal murder. 
Stunned and adrift, Nora finds she can't return to her former life. An unsolved assault in the past has shaken her faith in the police, and she can't trust them to find her sister's killer. Haunted by the murder and the secrets that surround it, Nora is under the harrow: distressed and in danger. As Nora's fear turns to obsession, she becomes as unrecognizable as the sister her investigation uncovers.
This book was published in Junde last year and it was Flynn Berry's debut novel. The first part of the synopsis reminds me of Danielle Esplin's Give It Back (which I highly recommend if you are into suspense/thriller books).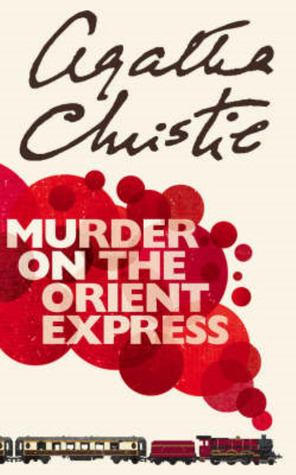 "The murderer is with us – on the train now…"
Just after midnight, the famous Orient Express is stopped in its tracks by a snowdrift. By morning, the millionaire Samuel Ratchett lies dead in his compartment, stabbed a dozen times, his door locked from the inside. One of his fellow passengers must be the murderer.
Isolated by the storm and with a killer in their midst, detective Hercule Poirot must find the killer amongst a dozen of the dead man's enemies, before the murderer decides to strike again.
This is the 10th book in Hercule Poirot series. I just noticed that it's been almost a year since the last time I read a Christi book. I also want to read this before the movie adaptation comes out in November.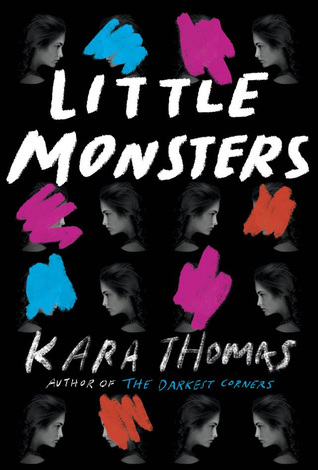 Kacey is the new girl in Broken Falls. When she moved in with her father, she stepped into a brand-new life. A life with a stepbrother, a stepmother, and strangest of all, an adoring younger half sister.
Kacey's new life is eerily charming compared with the wild highs and lows of the old one she lived with her volatile mother. And everyone is so nice in Broken Falls—she's even been welcomed into a tight new circle of friends. Bailey and Jade invite her to do everything with them.
Which is why it's so odd when they start acting distant. And when they don't invite her to the biggest party of the year, it doesn't exactly feel like an accident.
But Kacey will never be able to ask, because Bailey never makes it home from that party. Suddenly, Broken Falls doesn't seem so welcoming after all—especially once everyone starts looking to the new girl for answers.
Kacey is about to learn some very important lessons: Sometimes appearances can be deceiving. Sometimes when you're the new girl, you shouldn't trust anyone.
I've been seeing this book everywhere in the Bookstagram community and the premise is really intriguing.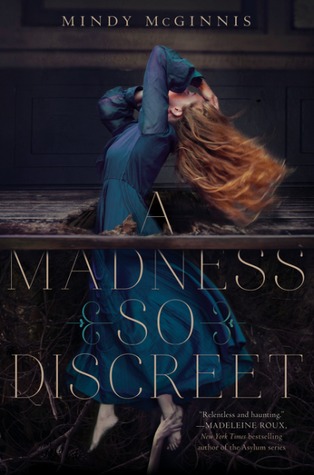 Grace Mae knows madness.
She keeps it locked away, along with her voice, trapped deep inside a brilliant mind that cannot forget horrific family secrets. Those secrets, along with the bulge in her belly, land her in a Boston insane asylum.
When her voice returns in a burst of violence, Grace is banished to the dark cellars, where her mind is discovered by a visiting doctor who dabbles in the new study of criminal psychology. With her keen eyes and sharp memory, Grace will make the perfect assistant at crime scenes. Escaping from Boston to the safety of an ethical Ohio asylum, Grace finds friendship and hope, hints of a life she should have had. But gruesome nights bring Grace and the doctor into the circle of a killer who stalks young women. Grace, continuing to operate under the cloak of madness, must hunt a murderer while she confronts the demons in her own past.
A twisted historical thriller? Well color me excited. I really love the cover of this book. It's so creepy and perfect.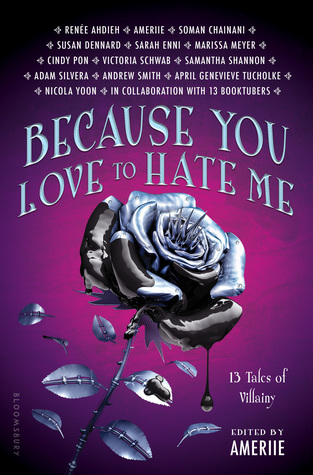 Leave it to the heroes to save the world–villains just want to rule the world.
In this unique YA anthology, thirteen acclaimed, bestselling authors team up with thirteen influential BookTubers to reimagine fairy tales from the oft-misunderstood villains' points of view.
These fractured, unconventional spins on classics like "Medusa," Sherlock Holmes, and "Jack and the Beanstalk" provide a behind-the-curtain look at villains' acts of vengeance, defiance, and rage–and the pain, heartbreak, and sorrow that spurned them on. No fairy tale will ever seem quite the same again!
Some of my favorite authors (Marissa Meyer and V.E. Schwab) and booktubers (Benjaminoftomes and JessetheReader) joined forces in this book and I can't wait to read it.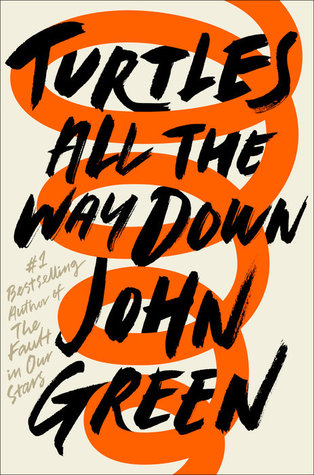 Sixteen-year-old Aza never intended to pursue the mystery of fugitive billionaire Russell Pickett, but there's a hundred-thousand-dollar reward at stake and her Best and Most Fearless Friend, Daisy, is eager to investigate. So together, they navigate the short distance and broad divides that separate them from Russell Pickett's son, Davis.
Aza is trying. She is trying to be a good daughter, a good friend, a good student, and maybe even a good detective, while also living within the ever-tightening spiral of her own thoughts.
FINALLY! A new John Green book! I've been waiting for this for 5 years now. I'm willing to put down my current reads for this book.

There you have it! Have you read any from these books?
Have a great weekend!
Always,