No, you're not imagining it. This post is about the books I read 3 months ago. I'm still catching up on my wrap-up posts so you'll be seeing some throwback reviews.
I co-hosted the StanAsianAuthors readathon back in May together with Eunice of nerdytalksbookblog so most of the books I read in May were written by Asian authors. I read diversely on a regular basis and I love joining this kind of readathon to promote and celebrate books by marginalized authors.
For the month of May:
I read a total of 8 books
1,398 pages | 1580 minutes (26h19m)
3 audiobooks, 5 eBooks
Average rating was 3.6 stars
*this post contains affiliate links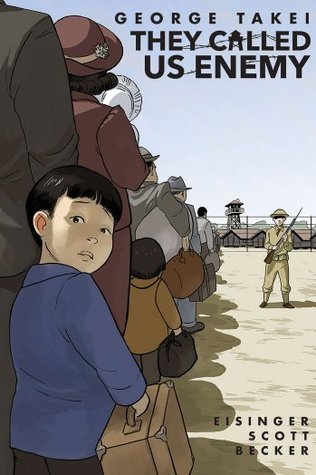 In this graphic memoir, George Takei recounts the experiences he and his family went through when they were forced to relocate to an American internment camp during WWII. Takei remembers the sacrifices and pain his parents endured to protect their family. It was tough and heartbreaking to read at times but he needed to tell his story. I was glad to have read this book and that I learned something from it. I wasn't aware about Roosevelt's order during that time. It also saddens me because in some ways, this issue is still happening. This is such an important and powerful book that I think everyone (who has a chance) should read.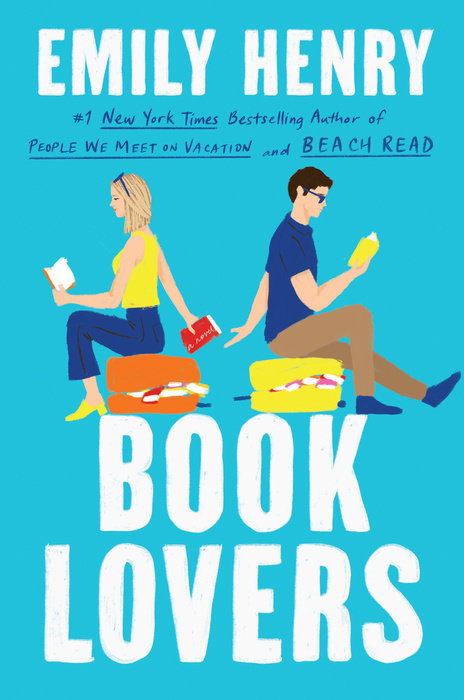 Nora considers herself as the villain in her own romance story but her sister Libby is not having it. SoLibby plans a month-long sisters' trip in a small town called Sunshine Falls and Nora can't say no. Nora sticks to her sister's plan but she never expected bumping into Charlie Lestra, an editor from back in the city and a person she doesn't like.
The first Henry book I read was Beach Read and I didn't like it as much as I wanted to. I still picked up People We Meet on Vacation and ended up loving it. But this book! I enjoyed and loved it so much that I had to give it 5 stars!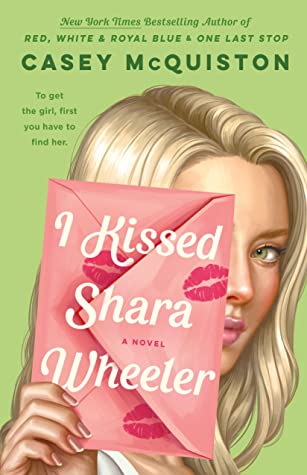 Shara kissed three people before she vanished. But before she left, she sent letters with clues to where she might be to her boyfriend Smith, her next-door neighbor Rory, and her valedictorian rival Chloe. The three have nothing in common except Shara but they have to work together to find her.
This was an okay read. It reminded me of John Green's Paper Town only queer. I personally didn't like Chloe and Shara. I thought their characters are not well developed. I preferred Smith and Rory more. I was actually excited for the scavenger hunt plot at first but then I lost interest. Mainly because of Shara. There were some scenes I could relate to since I also went to a catholic school in highschool but other than that, the story dragged in some parts and I continued just to get over it. This was my very first McQuiston read and I was quite disappointed because I've been hearing great things about her books. I probably should have picked up One Last Stop first?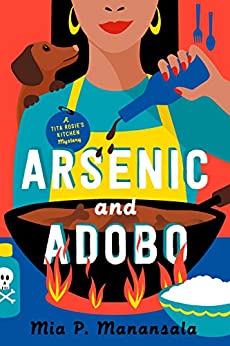 After a terrible break-up, Lila decides to go back home and help out at her Aunt Rosie's restaurant. But things have turned upside down when her highschool ex-boyfriend, who is a local food critic, drops dead while eating at their restaurant, It doesn't help that all the evidences are pointing at Lila and her family. She starts doing her own investigation to clear their names and finds herself in much more trouble.
I liked that Lila is flawed. She makes bad decisions at times which leads to bigger problems. But her family and friends are always there to help and support her. I loved Lila's family and that they always have each other's backs. We used to own a carinderia so the scenes (except the crime scene of course) in Tita Rosie's Kitchen brought back some fun memories. This book has mouth-watering food description which I loved but sometimes it felt too much. There's a glossary page where readers can find what is what so I thought there's no need to describe each food over and over. The writing is simple which makes this book an easy read. I liked that the author showed not only the rich and beautiful Filipino traits and values but also the negative ones too. The mystery or whodunnit part was quite predictable but overall, I enjoyed reading this book.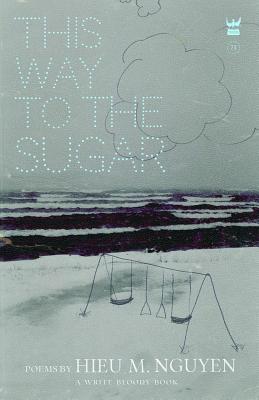 "I've been told that once you've been stabbed, it is better to leave the blade inside the body—removing the dagger will only open the wound further. Forgiveness will bleed you thin. If you ignore it, your skin could close around the metal."
A beautiful poetry collection. Some of the poems are very touching and emotional and some I can't remember anymore. I personally didn't relate to most of the poems but I admire the author's bravery for sharing his personal experiences. There are entries about family, race, and sexuality.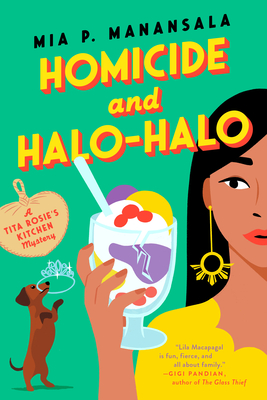 Lila's little town has ressurected the Miss Teen Shady Palms Beauty Pageant and she is asked to be one of the judges. She won the title years ago beating out her cousin and rival Bernadatte. Lila is reluctant at first but she eventually agrees. As if the pageant and the upcoming opening of their new cafe are not stressful enough, Lila stubles upon the dead body of one of the judges. This time all the evidences are pointing to Bernadette.
I immediately picked up this book right after finishing Arsenic & Adobo. I liked that we got to know more about Lila and her complicated relationship with her mother. It made me understand her. Joining the pageant was her mother's choice and being part of the pageant again brings back a lot of hurtful memories. Lila's whole family is again there to support her and Bernadette. They've had their differences and most of the time, they argue but in the end they're family. I liked the new characters and the female friendship. Like with the first book, the food description was a bit overwhelming. I didn't really care about the mystery and the romance part. I was more invested with the family relationship. The author has included some recipes and I'll definitely try them.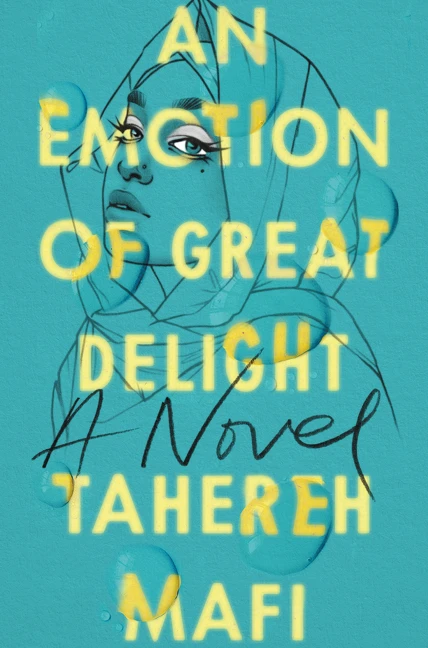 It's post 9/11 and the US officially declared war on Iraq. The Muslim community is being targeted and harassed. But Shadi don't have the energy to deal with what's happening. She is already going through a lot. She has recently lost her brother, her father is in the hospital, her mother is falling apart, and her bestfriend cut her out of her life. She deals with her own pain and keeps everything to herself until one day, she can't do it anymore.
I seriously couldn't remember anything about this book. I had to consult my notes first to refresh my memory. I think it's because this book reminded me a lot of A Very Large Expanse of Sea. Grief was one of the major themes in this book and Mafi did a great job on making it very relatable. There was just one comment about burqa that didn't sit well with me. The romance was unnecessary, in my opinion. This was an emotional and heavy read but I still felt like something was meaning. The ending was abrupt and there was not much of a conclusion. I listened to the audiobook and thought the last part was missing.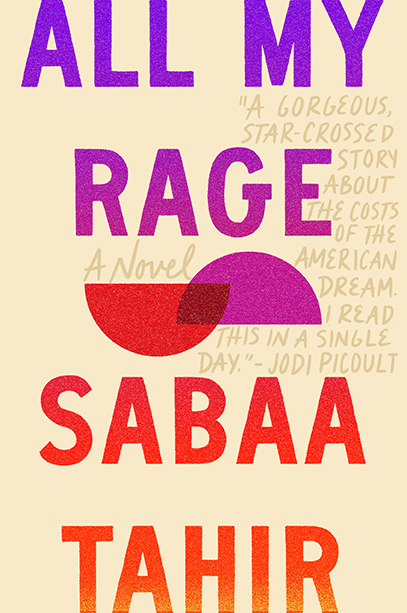 How to even review this incredible book? I think it's best not to tell more about the plot but it is very important to check the content warnings (such as islamophobia, physical abuse, and parental death) before reading it. The characters are precious and I wanted nothing more for them to be happy and safe. I laughed. I cried a lot. It was hard to read at times because Tahir doesn't sugarcoat things. She doesn't shy away from topics that will make you feel uncomfortable. I should know because she did that in An Ember in the Ashes series. All My Rage is her first contemporary book and it was astounding. She's no doubt an excellent and a talented storyteller. This book is about family, friendship, grief, love, forgiveness, and so much more. It's an important book and definitely a must-read.