UNSUB by Meg Gardiner
Series : UNSUB #1
Published on : June 27, 2017 (Dutton)
Genre : Mystery, Thriller, Crime Fiction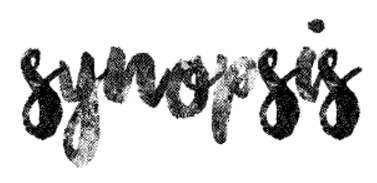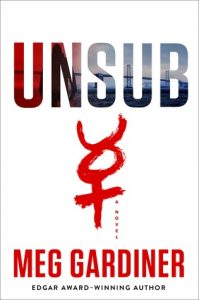 A riveting psychological thriller inspired by the never-caught Zodiac Killer, about a young detective determined to apprehend the serial murderer who destroyed her family and terrorized a city twenty years earlier.
Caitlin Hendrix has been a Narcotics detective for six months when the killer at the heart of all her childhood nightmares reemerges: the Prophet. An UNSUB—what the FBI calls an unknown subject—the Prophet terrorized the Bay Area in the 1990s and nearly destroyed her father, the lead investigator on the case.
The Prophet's cryptic messages and mind games drove Detective Mack Hendrix to the brink of madness, and Mack's failure to solve the series of ritualized murders—eleven seemingly unconnected victims left with the ancient sign for Mercury etched into their flesh—was the final nail in the coffin for a once promising career.
Twenty years later, two bodies are found bearing the haunting signature of the Prophet. Caitlin Hendrix has never escaped the shadow of her father's failure to protect their city. But now the ruthless madman is killing again and has set his sights on her, threatening to undermine the fragile barrier she rigidly maintains for her own protection, between relentless pursuit and dangerous obsession.
Determined to decipher his twisted messages and stop the carnage, Caitlin ignores her father's warnings as she draws closer to the killer with each new gruesome murder. Is it a copycat, or can this really be the same Prophet who haunted her childhood? Will Caitlin avoid repeating her father's mistakes and redeem her family name, or will chasing the Prophet drag her and everyone she loves into the depths of the abyss?

A serial killer known as the Prophet terrorized the San Francisco Bay for five years. Mack Hendrix, a homicide detective back then, was obsessed with solving the crime and finding the culprit. Unfortunately, he had never catch the Prophet and his obsession eventually destroyed not only his career but also his life including his family. Twenty years later, Mack's daughter, Caitlin, who now works as a narcotics detective is called to a crime scene. A murder has occured and it seems like the Prophet is back. Caitlin can't help not to get involved. She is determined to hunt and bring this psyco-killer down this time.
First of all, Happy Book Birthday to Unsub and Congratulations to Ms. Meg Gardiner!
UNSUB was my first read from Meg Gardiner. It caught my full attention right from the very beginning up until the end. I wanted to know how it will end and who is the person behind unsub – the Prophet. I wanted to know if Caitlin will end up just like her father or she will succeed.
I personally like Caitlin. Sure she has her flaws, just like the other characters in the story, but her determination and dedication to her job are the things that I like about her. I also like her relationship to her parents, partner and his daughter.
This book was inspired by the infamous Zodiac Killer. I am familiar with the Zodiac Killer and have watched some documentaries about it so the idea of the story is not really that new to me. But the author did an excellent job on writing a very clever and well-crafted plot. The story is filled with amazing twists. The scenes are very intense and disturbing, not to mention those horrendous things that the Prophet does. I get goosebumps just thinking about it. And that ending! Just when I thought that everything's going smooth. It's so unexpected for me. I know it's possible but it never crossed my mind. I don't want to spoil you more but I can say that I'll definitely read the next book. It will out early next year, by the way.
This book is really entertaining and a certified page-turner. I highly recommend it if you enjoy reading mystery and crime/police procedural books.


---
*Special thanks to Penguin Group Dutton / Netgalley for providing an e-arc in exchange for an honest and unbiased review.*