Better late than never. Happy Book Birthday to The One Memory of Flora Banks by Emily Barr! Grab your copies now!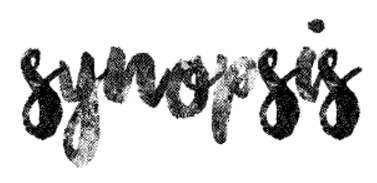 Seventeen-year-old Flora Banks has no short-term memory. Her mind resets itself several times a day, and has since the age of ten, when the tumor that was removed from Flora's brain took with it her ability to make new memories. That is, until she kisses Drake, her best friend's boyfriend, the night before he leaves town. Miraculously, this one memory breaks through Flora's fractured mind, and sticks. Flora is convinced that Drake is responsible for restoring her memory and making her whole again. So when an encouraging email from Drake suggests she meet him on the other side of the world, Flora knows with certainty that this is the first step toward reclaiming her life.
With little more than the words "be brave" inked into her skin, and written reminders of who she is and why her memory is so limited, Flora sets off on an impossible journey to Svalbard, Norway, the land of the midnight sun, determined to find Drake. But from the moment she arrives in the arctic, nothing is quite as it seems, and Flora must "be brave" if she is ever to learn the truth about herself, and to make it safely home. x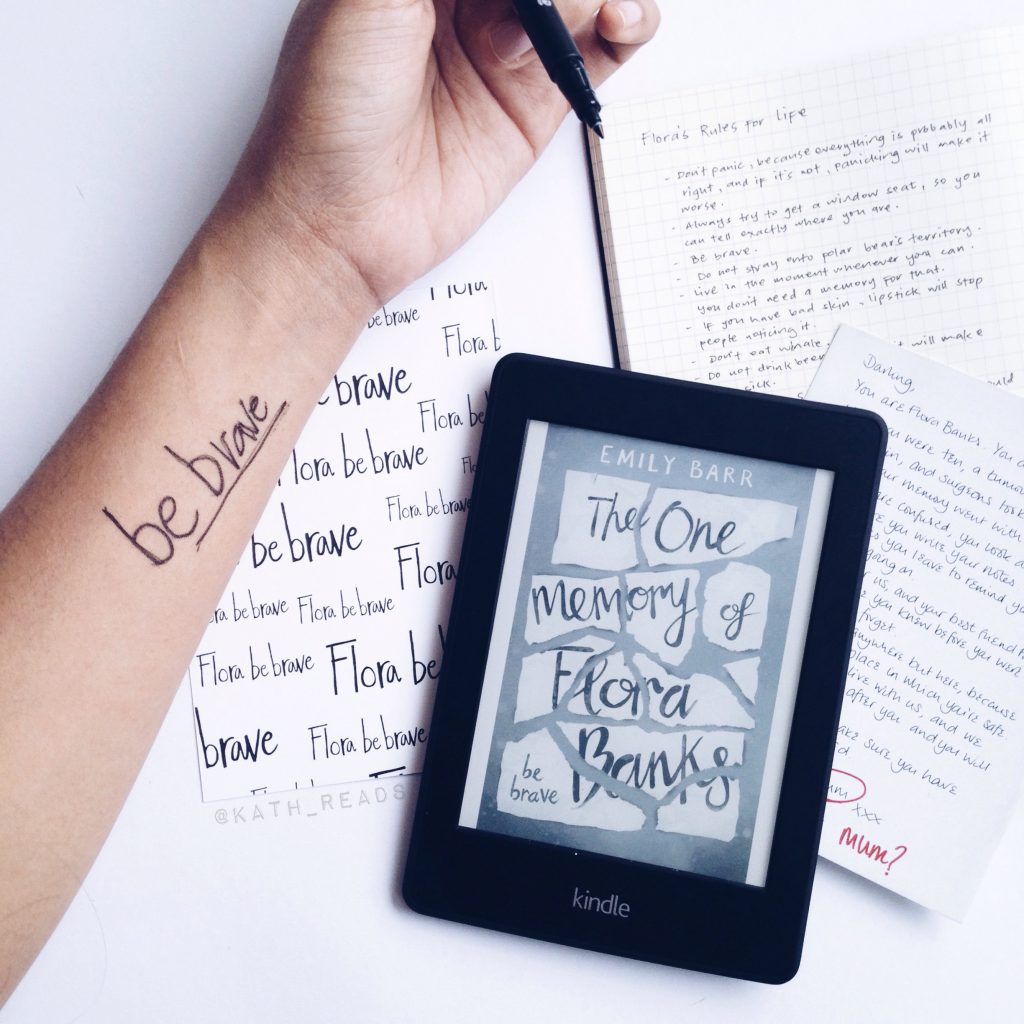 Flora Banks is one of the most unique and unforgetable characters I've ever read. She is sweet, funny and incredibly brave! We don't get to know the other characters background stories but they still make a great impact to the story. My personal favorite is Flora's older brother, Jacob. He made me cry at the end.
This book is written in Flora's POV which I thought was very brilliant and effective. Flora has to remind herself almost every hour of her name, age, that she kissed Drake, and she has to be brave. It is interesting to read and a bit annoying at times. It's repetitive and I thought that the author did this in purpose. For us to empathize more with Flora's situation and understand anterograde amnesia. We became Flora. The unreliable narration is probably my most favorite and Barr's writing style is simply incredible. I enjoyed the setting as well. It made me want to visit the Arctic.
This is sort of a "broken girl meets a boy who fixes her" kind of story but in a very different and beautiful way. It's hard to explain without giving any spoilers but I thought that Drake still plays a huge part of Flora's self-development. You may think that this is a romance book but it's not. This is more of self-discovery (coming-of-age) with a mix of mystery.
The revelation towards the end of the story was quite predictable for me because I've just recently read a book with the same plot twist. I liked how the author ended the story but it felt a little abrupt. I'd like to know what happened to Flora and the parents after the revelation. Also, her trip to Arctic alone is a bit improbable.
This was my very first read from Emily Barr and definitely not the last.
I recommend The One Memory of Flora Banks if your're looking for a very captivating read with an amazing protagonist. This is also a perfect read for winter.
Live in the moment whenever you can. You don't need a memory for that.


The One Memory of Flora Banks
by Emily Barr
Publication: January 12, 2017 (Penguin)
Genre: Young Adult Fiction, Contemporary
---
Disclaimer: I received an eARC of this book via NetGalley in exchange for an honest review. All opinions are my own.