The Museum of Heartbreak
Meg Leder
Edition : Hardcover (256 pages)
Published on : June 7, 2016 (Simon Pulse)
Genre : Young Adult, Contemporary, Fiction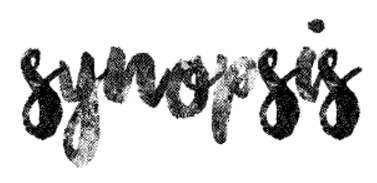 In this ode to all the things we gain and lose and gain again, seventeen-year-old Penelope Marx curates her own mini-museum to deal with all the heartbreaks of love, friendship, and growing up.
Welcome to the Museum of Heartbreak.
Well, actually, to Penelope Marx's personal museum. The one she creates after coming face to face with the devastating, lonely-making butt-kicking phenomenon known as heartbreak.
Heartbreak comes in all forms: There's Keats, the charmingly handsome new guy who couldn't be more perfect for her. There's possibly the worst person in the world, Cherisse, whose mission in life is to make Penelope miserable. There's Penelope's increasingly distant best friend Audrey. And then there's Penelope's other best friend, the equal-parts-infuriating-and-yet-somehow-amazing Eph, who has been all kinds of confusing lately.
But sometimes the biggest heartbreak of all is learning to let go of that wondrous time before you ever knew things could be broken.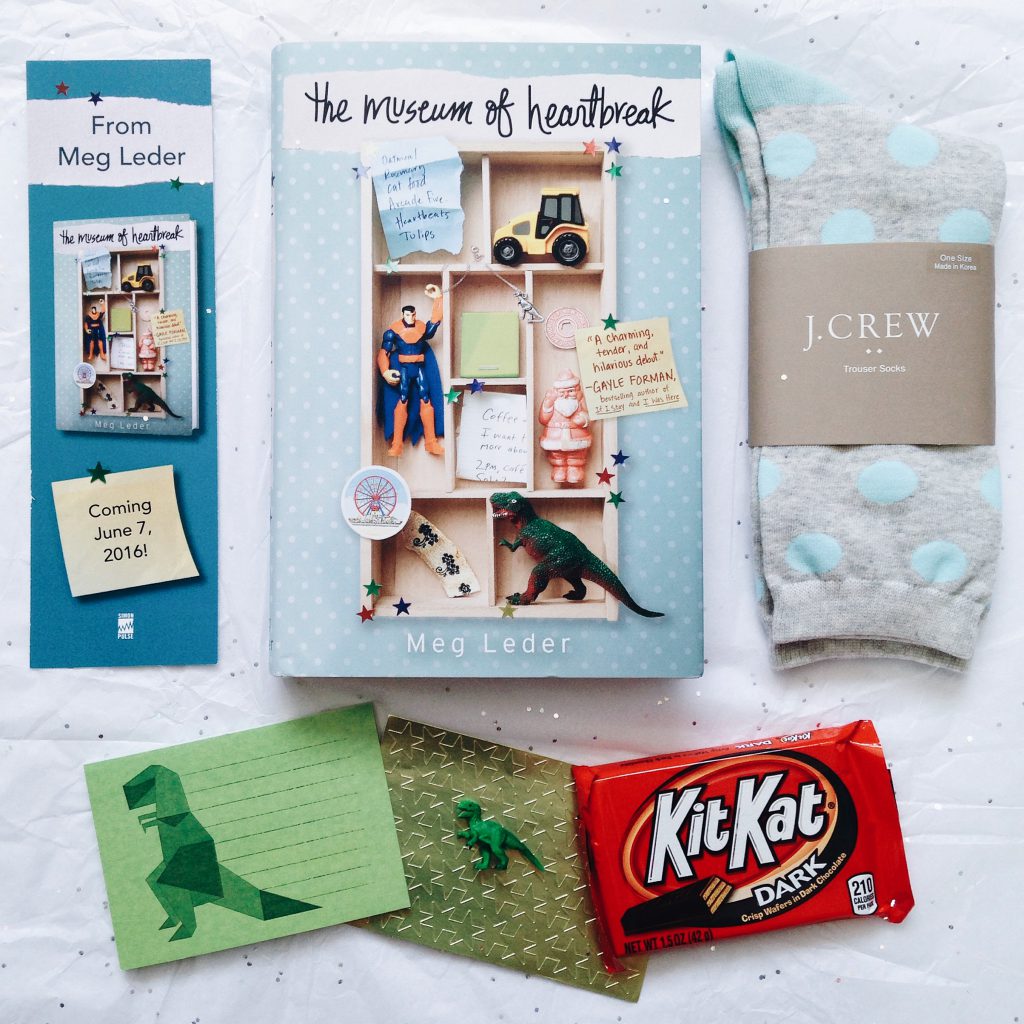 First of all, I would like to thank Ms. Meg for sending me this awesome package! ♥ I instantly fell in love with the cover. It's so adorable.
Penelope, Audrey and Ephraim are best friends forever. But things start to change now that they're in their junior high. Audrey starts to hang out with Cherrise (who is always mean to Pen) while Eph is dating almost every girl. Pen is not a fan of change but she doesn't have much choices but to accept it. On their first day at school, a handsome guy appears and Pen falls head over heels in love with him.
The characters are relatable and realistic but I had a hard time connecting with some of them. Plus, I didn't learn so much things about them.
Penelope is a loves to read and collect/keep little things which later on became the artifacts in her Museum of Heartbreak. I personally didn't like her that much. She is a hopeless romantic which is not bad but she often comes off like desperate (or trying hard) towards Keats (the perfect boy. Ugh!) which I found annoying. I'm not actually blaming her because it's her first time getting some attention from a guy. Keat is obviously a douche and it took awhile for her to see that. Both of her best friends, Ephraim and Audrey, warned her about him but of course, she didn't listen.
Ephraim, aka "tall, handsome hottie", is probably one of my favorite characters, aside from the members of Nevermore (school's literary magazine). He is so talented and I liked his sense of humor. He's a very loyal and supporting friend. I liked his friendship with Pen.
The writing style is fun and easy to read. I did like the concept of the story and the illustrations in the beginning of every chapter. I liked the dinosaurs (they are everywhere), New York (the greatest city in the world!), the Helvetica Cafe, the Dead Poet's Phone booth, and the Willo Project.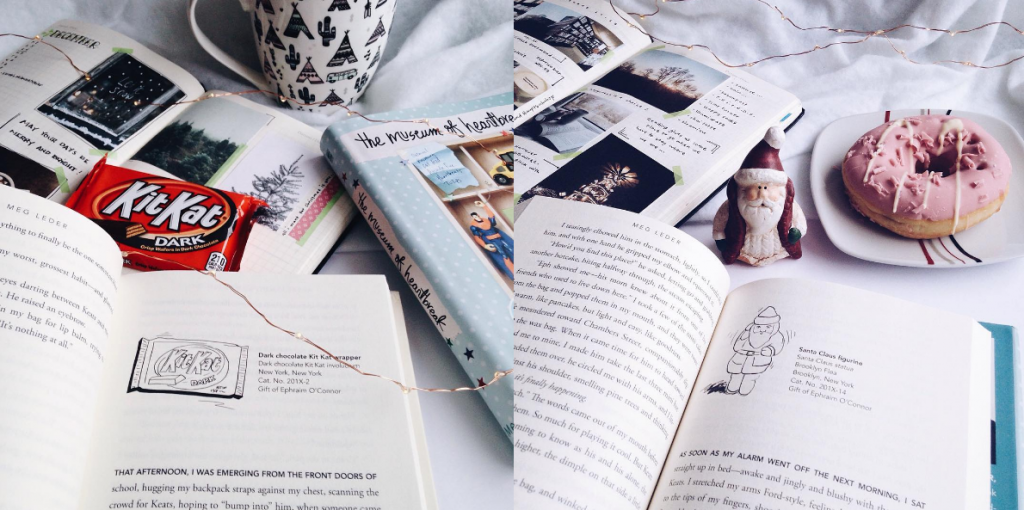 The romance was cute but it wasn't that sweep-me-off-my-feet kind of romance. The story is sweet but it ends abruptly and quite predictable. I appreciated that the author shows us that heartbreak isn't always associated with romance but also with friendship and family.
Sometimes you get hurt. And sometimes you're the one doing the hurt. p.265
Overall, The Museum of Heartbreak was an enjoyable read. I didn't love it but I can still recommend it if you're looking for a quick and fun read with great concept. And if you love dinosaurs. ♥