Genre : Women's Fiction, Contemporary
Published on : January 22, 2019
Publisher : Berkley Books
add to goodreads
*Huge thanks to Berkley Publishing for sending me a free advance copy. This did not affect my overall opinion of the book.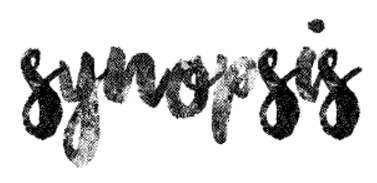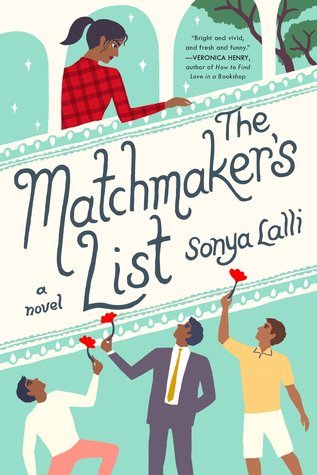 One devoted modern girl + a meddlesome, traditional grandmother = a heartwarming multicultural romantic comedy about finding love where you least expect it.
Raina Anand may have finally given in to family pressure and agreed to let her grandmother play matchmaker, but that doesn't mean she has to like it–or that she has to play by the rules. Nani always took Raina's side when she tried to push past the traditional expectations of their tight-knit Indian-immigrant community, but now she's ambushing Raina with a list of suitable bachelors. Is it too much to ask for a little space? Besides, what Nani doesn't know won't hurt her.
As Raina's life spirals into a parade of Nani-approved bachelors and disastrous blind dates, she must find a way out of this modern-day arranged-marriage trap without shattering her beloved grandmother's dreams. (via Goodreads)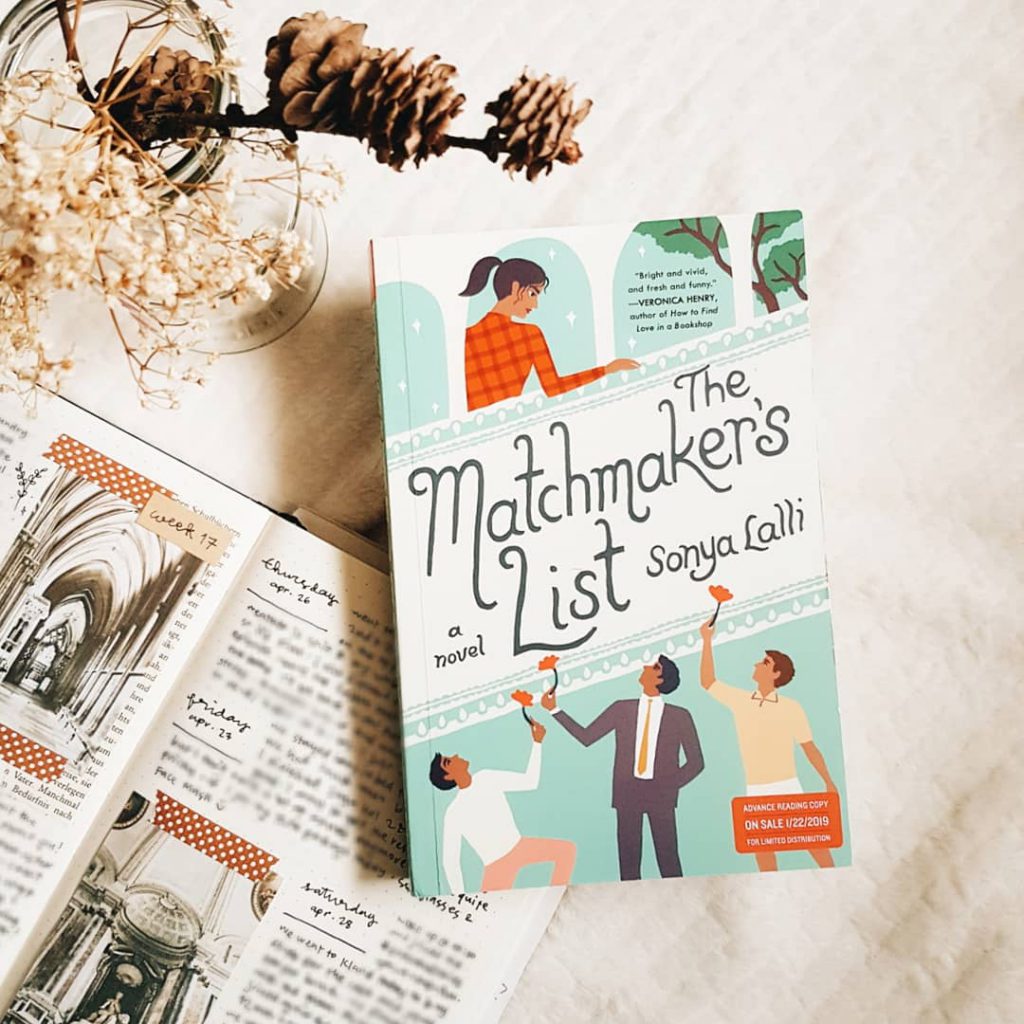 Raina is almost thirty and Nani, her grandmother, desperately wants her to get married as soon as possible. She eventually gave in and let her Nani play matchmaker. But Nani doesn't know that Raina still have feelings for her ex-boyfriend and still hoping that everything will work out for them. This becomes a huge impact on Raina's decision making and relationship with the people around her.
I actually liked Raina at first but it changed as the book progresses. She became too much and it's exhausting. I thought she's a little immature and selfish. Don't get me wrong, I sometimes consider myself as immature but not when it comes to important matters in my life. I simply lost interest in her and her love life and became more intrigued by her family especially Nani's relationship with Raina's mother. My favorite would be Nani. Yes she can be crazy and tiring but she's a very sweet, understanding and caring person.
I thought the book description was a bit misleading. This book isn't entirely about matchmaking and blind-dates. There's actually so much drama going on in this book and they take place one after another. Also, this is more of a women's fiction novel than a fluffy rom-com.
I liked that there's an aspect of LGBTQ in the story but I thought the execution was ridiculous and problematic. It could have been handled differently. I didn't like the romance in this book as well. It felt flat and forced. I wasn't even rooting for someone to be Raina's partner. The blind dates were fun to read though. I had my fair share of blind dates but they were not as hilarious as the ones that Raina had.
The writing is still compelling and this was one of the reasons why I decided to finish reading. It was also exciting to read about Indian weddings and celebrations. There are some interesting subjects and discussions which are thought-provoking in this book such as cultural identity, tradition, religion, and culture clash.
F I NA L  V E R D I C T : The Matchmaker's List may not be the best diverse book I read but I still enjoyed it.
M Y  R A T I N G : ★★★☆☆