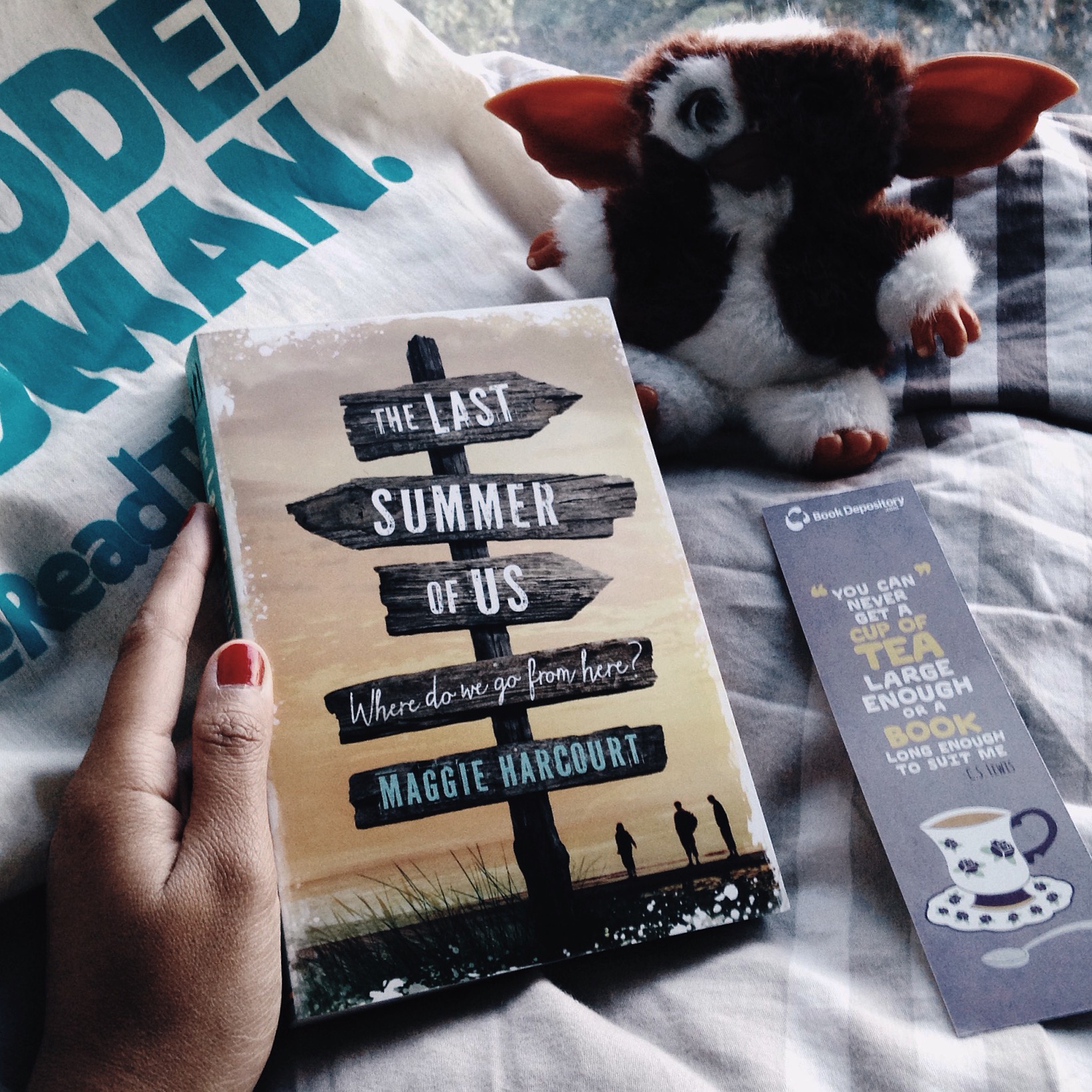 After reading two fantasy books in a row, I've decided to get some light contemporary book and I picked up The Last Summer Of Us. The story starts with the funeral of Limpet's mother and I was like "Okay? Should I continue reading this or not?". And I guess the answer is obvious.
Limpet, Steffan and Jared. Three best friends crammed into a clapped-out rust bucket of a car on a whirlwind road trip to forget their troubles and see out the end of the summer. But no matter how far they drive, they can't escape the hidden secrets and slow-burning romance that could upset the balance of their friendship – perhaps forever.
Limpet (a nickname), Steffan and Jared are best friends and each of them are dealing with their own family problems. So when the idea of a road trip came up, they've packed their things and jump in Steffan's car. The journey brought up some important revelations that made this trip (and summer) their last.
I am glad that this book was written on Limpet's POV because it's interesting to know how she sees her two best friends and how she feels being always the middle person. Jared and Steffan have their own unique personalities but together, they make me want to become a part of their friendship. I adore the relationship of the three. How they are supporting each other even they have their own problems. Sure they have their flaws but these made them more relatable.
I can say that this book was beautifully written. Though a bit confusing at some points, I can say that I still enjoy the humor. The dialogues are funny and entertaining. There are also some lines that will make you think about your own experiences in life. I've highlighted quite a lot of them and this is one of my presonal favorites:
Live. Life is a gift: Why would you want to give it back unopened?
I like the way this book ends. It is very inspiring. I like how the characters discovered more about each other and especially about themselves as their journey ends.
All the elements of a perfect summer read are in this book. An exciting roadtrip, a cool music playlist, camping, beach and music festival. Plus an ostrich farm!
All in all, this is a wonderful debut. This book is more than just a road trip, it is about self-discovery, acceptance and friendship. I'm looking forward to read more of Ms. Harcourt's books.
---
My Rating

Edition : Paperback – UK (295 pages)
Publisher : Usborne Publishing (May 2015)
Genre : Contemporary, Young Adult, Fiction
Date Read : September 2015
Check this on Goodreads