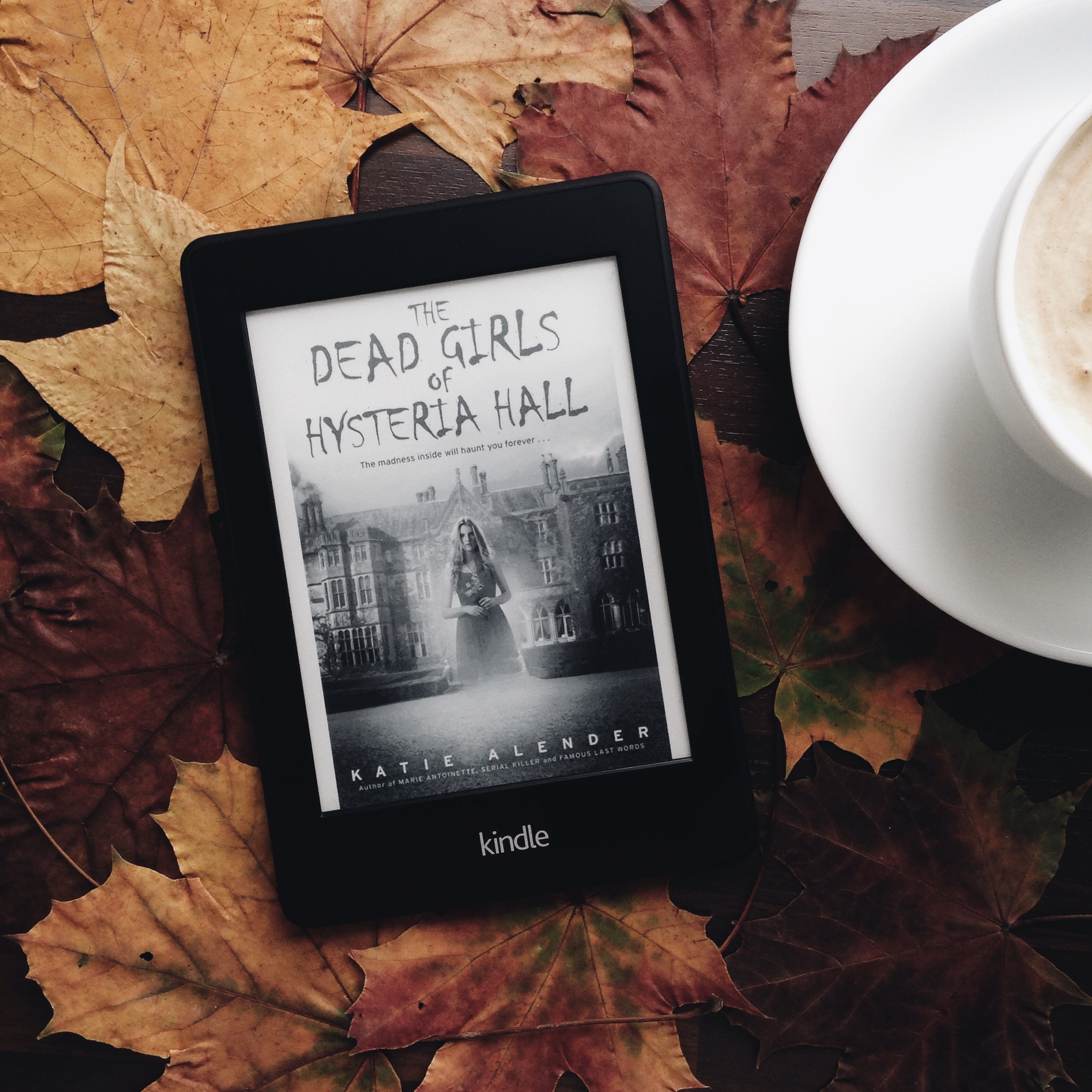 This is the book of @wethebookdragons for the month of October and I really want to join the readalong because I love horror/scary stories. My highschool term paper was about ghost hunting and I was collecting True Philippine Ghost Stories books when I was in college. Horror asian films are my favorites and some of them are Shutter, Ju-On, One Missed Call, and The Ring. I also love American Horror Story.
I didn't know what to expect because it was the first book I've read from Katie Alender. All i know is that the cover and title are both creepy and intriguing. I'm happy that I ended up liking this book even though I expected it to be much creepier/scarier.
Delia's new house isn't just a house. It used to be an insane asylum, a place to lock up "troubled" young women long ago. And a restless, wicked spirit is still at play–and it doesn't want defiant girls like Delia to go anywhere.

So the house kills her.

Now Delia is a ghost, trapped in her creepy home forever. As she meets the other ghost girls who haunt the narrow hallways, as well as the handsome ghost boy on the grounds, she learns shocking truths about the house's history. Delia also realizes that her alive and grieving sister might be the house's next target. Can Delia unlock the mystery of the old asylum, save her sister, and free herself?
Yes, that is one of the twists. Delia died on their first night in their new house and this event shocked me because I wasn't expecting it at all. Delia is trapped in the house together with the other ghosts who later on became her friends. Years later, her mother and Janie return. Now, the house wants the "troubled" Janie and Delia have to do something to keep her sister and family alive.
I loved that this book is written in first person POV because it made me feel more connected to the story. Delia is a fun and interesting character as well as Janie. They're both stubborn but deep inside they are loving and tough. All the characters are intriguing, even the house itself.
I finished this in two days so I can say that it's an easy read and a very artfully well-written one. Impressive plot twists and I cannot think of any dull moments. The romance, though it didn't develop, is really unnecessary but Theo is still an interesting character. One of my favorite parts is when Delia learns how to be a ghost. Like how to pass through the wall and touch solid things. This book is creepy but I think it is more on mystery than horror.
I know that this is a horror book but some scenes made me quite emotional and almost brought me to tears. It's heart-breaking if you put yourself in Delia's position. I'm very satisfied with how the story ends and I will definitely read more of Katie Alender's books.
The Dead Girls of Hysteria Hall is a page-turner, inspiring  and an entertaining read. Perfect read for Halloween.
---
MY RATING

EDITION : kindle (304 PAGES)
PUBLISHER : point (august 2015)
GENRE : ya, horror, paranormal, fantasy
DATE READ : OCTOBER 2015
CHECK THIS ON GOODREADS