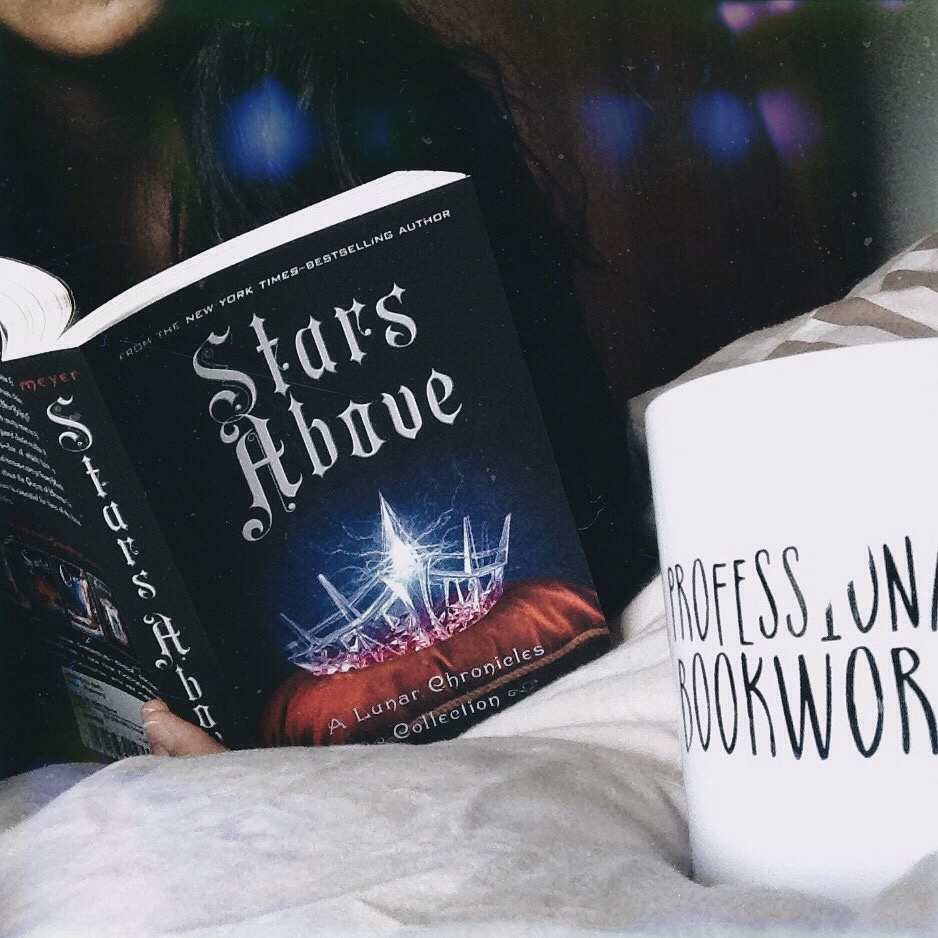 I finished this fantastic short story collection of The Lunar Chronicles yesterday and I feel like I want to read the series again. Each of the short stories are unique and outstanding. My favorites are The Queen's Army, The Princess and the Guard, and Something Old Something New.
The Keeper
This story is about Michelle Benoit and the great role she played in Princess Selene's life. I immediately became curious about her when she was mentioned in Scarlet. In this short story, we get to know more about her, her love story and why Scarlet idolizes her so much. Also, the little Scarlet is so adorable.
Glitches
This is a short prequel to Cinder. I read this right after I finished Cinder last year. Here, we get to see the arrival and adjustments of Cinder in her new family. We get to know about her stepfather, how her relationship with Peony and Iko started, and where Adri's hatred is coming from. This just made me love Cinder, Iko and Peony even more.
The Queen's Army
This tells Z's (Wolf) heart wrenching story and his transformation (or should I say modification) from a 12-year old boy into a big bad wolf. We also get to see his family, how the tension between him and his brother started and how he became an Alpha.
Carswell's Guide to Being Lucky
I missed Captain Throne but I have to be honest. I was quite disappointed with this one. This tells us the story of a young Thorne and a girl he defended against the bullies. This was mentioned in Cress so it wasn't really unpredictable. I also know that Thorne may be an a-hole but deep inside he's a sweet and gentle guy. It also surprised me that he's a cat-person. I was expecting to read how he got (or steal) the Rampion and what happened to him and his parents. I still enjoy reading it though because well, it's Thorne! He can make everything enjoyable.
After Sunshine Passes By
It tells the story of a young talented Cress and how she ended up on her satellite. It also shows us how it is to be a shell in Luna. We knew already the story of Cress and there wasn't any additional information here so this was not really that special but it's still heartbroken. I hated Mistress Sybil even more.
The Princess and the Guard
Jacin and Winter. They are now my favorite couple in this series. I love how their friendship leads up to romance and how they look out for each other. Winter is really a brave and sweet person. The story is heartbreaking and it also shows us how cruel Levana is. I so loathe her.
The Little Android
A story of an android who can feel emotions and has feelings for a human. At first I thought it was Iko's backstory but it wasn't. It is a short retelling of The Little Mermaid and I ended up loving it. It is brilliant and beautifully written.
The Mechanic
Kai and Cinder's first encounter written on Kai's POV. I didn't like Kai that much in Cinder but this short story from Kai's perspective gave me a different feeling and experience. It made me like him. I wasn't surprised though. Meyer is so talented that she can give justice to any POVs. Am i making sense here? Haha. I think this is the shortest in the collection but it's totally worth reading.
Something Old, Something New
Saving the best for last. I really missed these characters, all of them, so much. I was reading this story from the beginning up until the end with a smile on my face. I know I looked like a goof but I didn't care. Good thing I was at home while reading it. This is the epilogue to Winter and I don't want to say anything about the story except that it was a fun reunion and I wasn't expecting that wedding (totally surprised me) but it was absolutely perfect and wonderful.
Once again, Meyer made me love The Lunar Chronicles. Everything about it. Amazing stories, characters, dialogues, world-building, everything. This is a must-read if you love the series.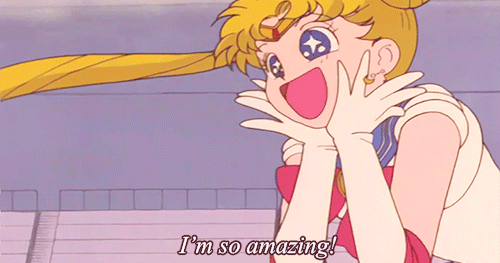 ---

STARS ABOVE : A LUNAR CHRONICLES COLLECTION
by Marissa Meyer
Series: The Lunar Chronicles
Edition: Paperback (369 pages)
Publisher: Feiwel and Friends (February 3, 2016)
Source: Amazon.de
Date Read: March 2016