Genre : Fiction, Thriller, Mystery
Date Published : June 19, 2018
Publisher : Lenny
add to your to-read list
*Huge thanks to PRHInternational/PRHGlobal for sending me an e-galley. This did not affect my overall opinion of the book.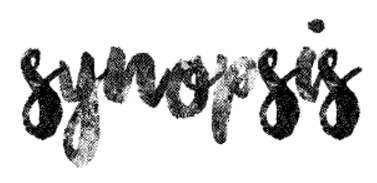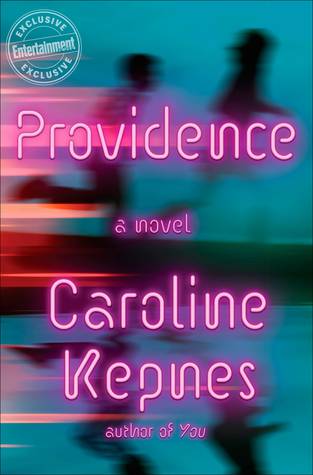 Growing up as best friends in small-town New Hampshire, Jon and Chloe are the only ones who truly understand each other, though they can never find the words to tell one another the depth of their feelings. When Jon is finally ready to confess his feelings, he's suddenly kidnapped by his substitute teacher who is obsessed with H.P. Lovecraft and has a plot to save humanity.
Mourning the disappearance of Jon and facing the reality he may never return, Chloe tries to navigate the rites of entering young adulthood and "fit in" with the popular crowd, but thoughts of Jon are never far away. 
When Jon finally escapes, he discovers he now has an uncontrollable power that endangers anyone he has intense feelings for. He runs away to protect Chloe and find the answers to his new identity–but he's soon being tracked by a detective who is fascinated by a series of vigilante killings that appear connected. 
Whisking us on a journey through New England and crashing these characters' lives together in the most unexpected ways, Kepnes explores the complex relationship between love and identity, unrequited passion and obsession, self-preservation and self-destruction, and how the lines are often blurred between the two. (via Goodreads)

You is one of my all-time favorite books and eventhough I didn't enjoy Hidden Boddies that much, a new Caroline Kepnes book was something to get excited about. I wanted to point out that Providence has nothing like You and Hidden Bodies so as much as possible, try not to have very high expectations especially if you loved Joe Goldberg. Yes I know it's hard but let's keep an open mind before reading Providence.
On his way to school, Jon's excitement to finally tell Chloe, his best friend, how he feels got cut short when he gets suddenly attacked and kidnapped. After four years, Jon wakes up in a basement room and next to him is a book with a short written note from his kidnapper who happens to be his substitute teacher. Jon, who is now back to his home and Chloe, realizes that he can hurt (unintentionally) the people around him so he decides to leave their town to protect the ones he love. He disappears to find out what really happened to him.
Fast-forward to present, Chloe is now a successful artist in New York. Jon is still in his mission to find his captor and causes series of fatal accidents that catches the attention of Eggie, a local detective. Obsessed with the sudden deaths of the local residents, he does everything to track the killer and is now determined that he has found the right one.
I was immediately drawn into the story because of Jon. He's such a precious kid and I just want him to be happy. Chloe is an okay character but I didn't really care that much about her compared to Jon . Oddly enough, I found Eggie's story interesting. This book is written in the perspectives of these three characters and I had fun reading it.
This book has a lot of H.P. Lovecraft references I'm not familiar with (because I haven't read any of his works) but I didn't mind because the author provided enough details to help the readers understand more what the theme in the story is. Honestly, it's really difficult to classify the genre of this book. It has a bit of everything. Mystery, sci-fi, urban fantasy, supernatural, thriller, crime fiction, drama, and romance.
Why I gave a 3-star rating? I felt like there's something missing in the story. I wanted it to be more suspenseful. I was waiting for something big to happen especially towards the end but it didn't come. Sure there's a plot twist but it wasn't really that impressive. There were so many questions that were left unanswered which was a little dissatisfying. I wanted to learn more about Jon's disappearance and what really happens while he's in the basement. What exactly did his sub teacher do to him for the past four years? Also, I didn't totally get why Jon simply run away and didn't tell her best friend and love interest, Chloe, why (or that) he has to leave. He could have give her at least some lame excuses. Communication is really important, guys.
This may be a different book from the other two novels I mentioned in the beginning of this post but there are still some similarities that will tell you that this is a Kepnes book. Aside from the brilliant writing, we have characters with obsessions and we see how social media plays a huge part of it.
Final Verdict : Caroline Kepnes is a very talented writer and I really admire her. I'm really happy to have read this book and will still read her future works.