Author : Akwaeke Emezi
Published on : September 10, 2019
Publisher : Make Me A World
Genre : Fiction, Fantasy, LGBTQIA+
BookDepo | add to Goodreads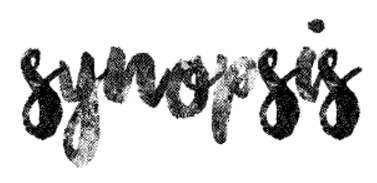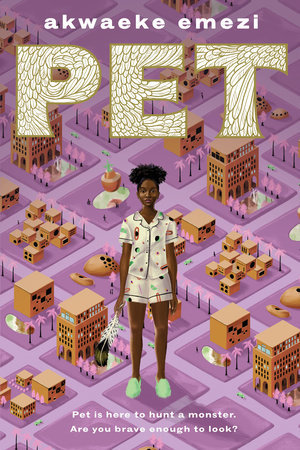 Pet is here to hunt a monster.
Are you brave enough to look?
There are no more monsters anymore, or so the children in the city of Lucille are taught. With doting parents and a best friend named Redemption, Jam has grown up with this lesson all her life. But when she meets Pet, a creature made of horns and colours and claws, who emerges from one of her mother's paintings and a drop of Jam's blood, she must reconsider what she's been told. Pet has come to hunt a monster, and the shadow of something grim lurks in Redemption's house. Jam must fight not only to protect her best friend, but also to uncover the truth, and the answer to the question — How do you save the world from monsters if no one will admit they exist?

Trigger warning: child abuse, sexual abuse
"The first step to seeing is seeing that there are things you do not see."
Jam lives in a utopian city called Lucille where monsters don't exist anymore. There used to but they have been eliminated by angels long time ago. Until one night in her mother's studio, Jam accidentally cuts herself and drops blood on one of her mother's painting. A horrifying creature named Pet emerges from it. Pet has come to hunt a monster who apparently lurks in her bestfriend's house. Jam agrees to help Pet with the haunt and at the same time, trying to convince herself and other people that monster still do exist.
This was my very first experience with Emezi's work. This was an incredible read! I loved the representation in this book. Jam is trans girl and Black with selective mutism. She frequently uses sign language to communicate. There's also a polyamorous relationship and one of them is non-binary. It's also refreshing to read a book featuring a queer main character but the story didn't center around the MC's gender identity. Like it's not used as a plot twist or something.
The setting itself is very interesting. A world or community that fully accepts and embraces everyone no matter what or who they are. Jam's family and friends are very supportive and loving. Pet was also a delightful character. He is terrifying but I also felt like he's sweet and gentle. If that makes sense. He reminded me of Ryuk from Death Note. I think it's pretty obvious what the "monsters" symbolizes in this book. And the writing is on-point and this book has a lot of great lines. The writing definitely fits the middle-grade audience but the content is more for young adult. The end is heavy and dark though not in a very graphic way. But I would recommend parental supervision for middle grade readers.
Pet is such a thought-provoking read. It reminds us that monsters exist. We don't really know what they look like and we don't see all of them but they're there.
My Rating : ★★★★☆