Neverworld Wake
by Marisha Pessl
Published on : June 5, 2018 (Delacorte Press)
Genre : Young Adult Fiction, Mystery, Science Fiction
*Huge thanks to PRHInternational/PRHGlobal for sending me an e-galley. This did not affect my overall opinion of the book.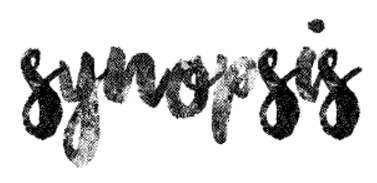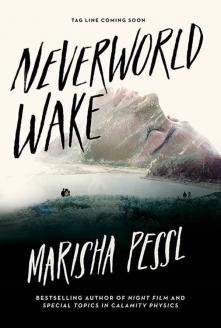 Once upon a time, back at Darrow-Harker School, Beatrice Hartley and her six best friends were the cool kids, the beautiful ones. Then the shocking death of Jim—their creative genius and Beatrice's boyfriend—changed everything.
One year after graduation, Beatrice is returning to Wincroft—the seaside estate where they spent so many nights sharing secrets, crushes, plans to change the world—hoping she'll get to the bottom of the dark questions gnawing at her about Jim's death. But as the night plays out in a haze of stilted jokes and unfathomable silence, Beatrice senses she's never going to know what really happened.
Then a mysterious man knocks on the door. Blithely, he announces the impossible: time for them has become stuck, snagged on a splinter that can only be removed if the former friends make the harshest of decisions. Now Beatrice has one last shot at answers… and at life.
And so begins the Neverworld Wake. (via Goodreads)


Trigger Warning : Drug Abuse, Suicide/Self-Harm, Violence, Depression
The story starts with a reunion of 5 good old friends who ends up in a tragic accident which leads them to the Neverworld Wake.
It was my first experience with Marisha Pessl and I tried my best not to have high expectations but I couldn't help it. I bought my copy of Night Film few years ago because majority of my friends loved it. I still haven't read it yet.
The actual concept of the Neverworld Wake is really fascinating and confusing at the same time. I still have a lot of questions about it so if the author will write a full book about it, I'll definitely pick it up. I don't think I'd want to experience to be in the wake though. It would be terrifying for me.
I didn't connect with the characters at all (probably because I wasn't one of the cool kids and beautiful ones when I was a teen) and it made me feel a bit impassive throughout the story. There were really no character development towards the end which was disappointing. The first half of the book was quite repetitive but the characters are living the same day over and over again so this was acceptable for me but some parts were dragging especially in the middle. I continued to read because of the mystery part and the ending.
There were a lot of plot twists. Some were really predictable. Others were still unexpected but sadly, these didn't make a huge impact on me. Also, there were jokes/comments about mental illnesses which I didn't appreciate at all especially because they were not acknowledged properly. The characters in this book are teenagers and I think nowadays they are more sensitive to this kind of topic. The comments just felt unnecessary for me.
Final Verdict : I would still read her other books because I liked her writing. Neverworld Wake is a strange, bizarre yet very entertaining and thought-provoking read. It has murder mystery, sci-fi and magical realism. It's a mix of Before I Fall by Lauren Oliver and I Know What You Did Last Summer (movie) so if you're into this kind of stories then you'll probably end up liking this book.