Genre : Fiction, Adult Contemporary
Published on : June 11, 2019
Publisher : Berkley Books
add to goodreads | buy your copy
*Huge thanks to Berkley Publishing, PRHInternational/PRHGlobal, and NetGalley for sending me a free advance copy.
This did not affect my overall opinion of the book.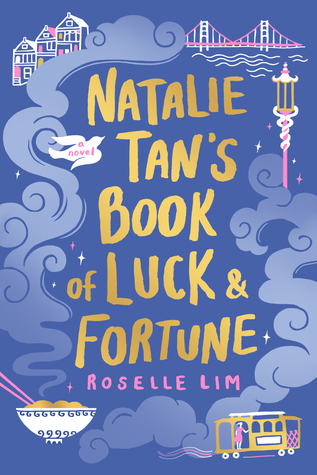 At the news of her mother's death, Natalie Tan returns home. The two women hadn't spoken since Natalie left in anger seven years ago, when her mother refused to support her chosen career as a chef. Natalie is shocked to discover the vibrant neighborhood of San Francisco's Chinatown that she remembers from her childhood is fading, with businesses failing and families moving out. She's even more surprised to learn she has inherited her grandmother's restaurant.
The neighborhood seer reads the restaurant's fortune in the leaves: Natalie must cook three recipes from her grandmother's cookbook to aid her struggling neighbors before the restaurant will succeed. Unfortunately, Natalie has no desire to help them try to turn things around–she resents the local shopkeepers for leaving her alone to take care of her agoraphobic mother when she was growing up. But with the support of a surprising new friend and a budding romance, Natalie starts to realize that maybe her neighbors really have been there for her all along. (via Goodreads)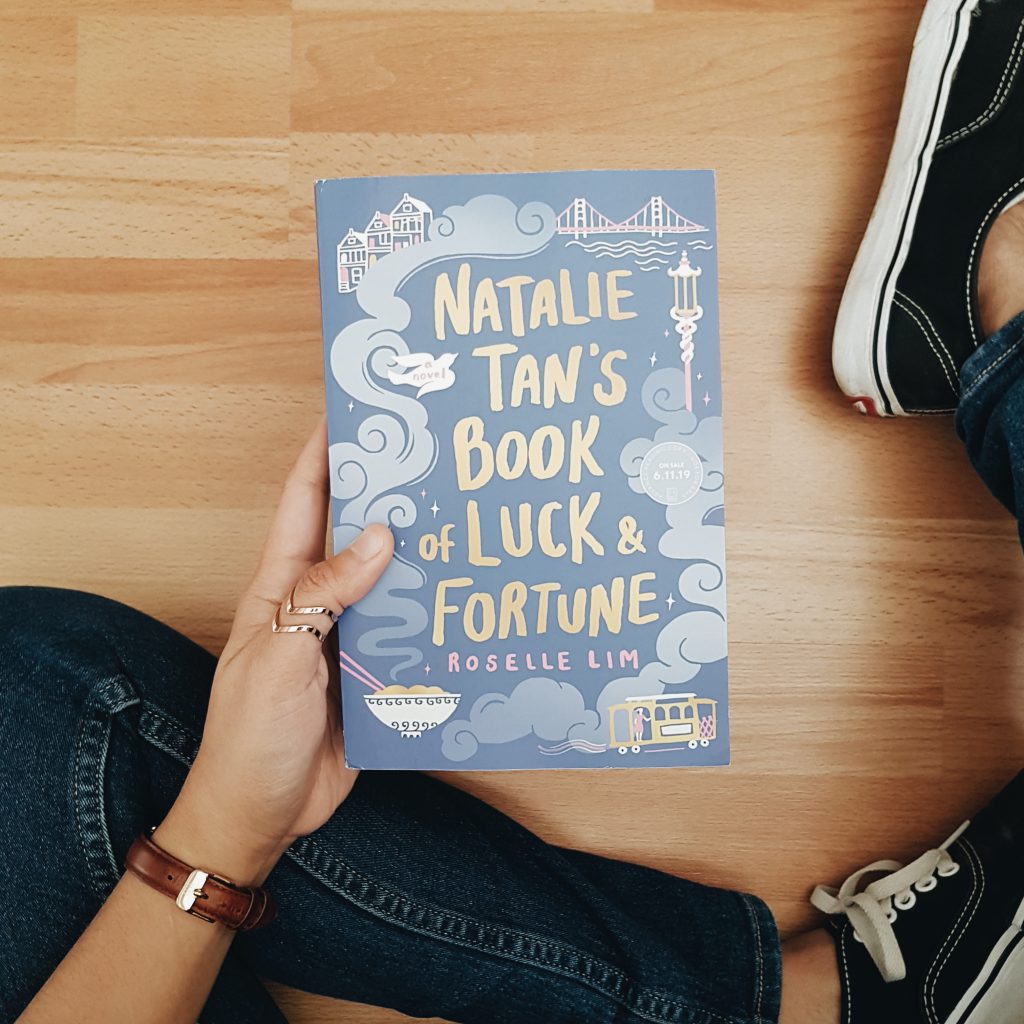 Natalie Tan left their home in San Francisco's Chinatown to attend culinary school eventhough her mother didn't approve of it. They eventually lost their contact with each other. Years later Natalie returns home following the unexpected death of her mother. She discovers that the neighborhood she grew up in has changed a lot. She also finds out that she has inherited her grandmother's long-abandoned restaurant as well as her recipe book. She then decides to reopen but in order to succeed, she needs to help three of her neighbors first just like what her grandmother did in the past.
I personally liked Natalie's character. She comes from a family of strong and resilient women. She's not perfect and this made her so real. It was also fun getting to know the people in the community and read their background stories.
Now let's talk about food! One of the major themes in this book is cooking so there are a lot of food references. I read this book mostly in bed before going to sleep and it was not a good idea. So just a fair warning, this book will make you hungry. This book has some recipes and they're all mouth-watering. I'm probably being biased here because most of the food that were mentioned are my favorites. But the descriptions are so vivid that while reading, I could smell the food she's cooking. I also liked how the author highlighted the importance of food not only to our bodies but also to our souls. How it heals people and brings them together.
Some important themes in this book are immigration, the pros/cons of gentrification, and the stigmas associated with mental illnesses especially in Asian culture. This book also covers grief and loss but in a very light and hopeful way.
I personally enjoyed the addition of magical elements which was confusing at first because I wasn't expecting magical realism in this book. The writing is really beautiful and whimsical but I thought the use of metaphors can be too much and off-putting at times. The romance in this book progressed very quickly but it's just a side plot and honestly, I thought it's unnecessary. I definitely liked how the author wrapped up the story.
Natalie Tan's Book of Luck & Fortune was wonderful and heartwarming story of love for family, community, culture, and of course food.
My Rating : ★★★★☆
---

ABOUT THE AUTHOR
Roselle Lim was born in the Philippines and immigrated to Canada as a child. She lived in north Scarborough in a diverse, Asian neighbourhood. She found her love of writing by listening to her lola (paternal grandmother's) stories about Filipino folktales. Growing up in a household where Chinese superstition mingled with Filipino Catholicism, she devoured books about mythology, which shaped the fantasies in her novels. An artist by nature, she considers writing as "painting with words."
WEBSITE: https://www.rosellelim.com