Genre : Literary Fiction, Contemporary
Date Published : July 10, 2018
Publisher : Penguin Press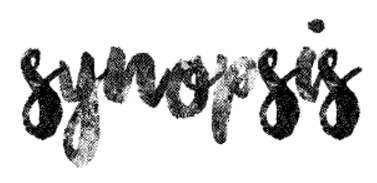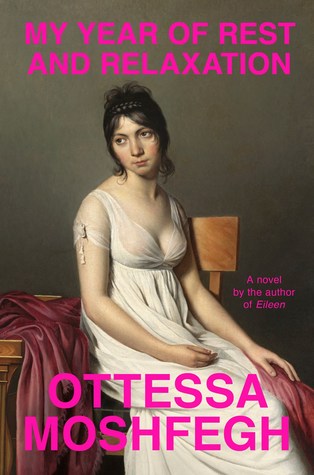 From one of our boldest, most celebrated new literary voices, a novel about a young woman's efforts to duck the ills of the world by embarking on an extended hibernation with the help of one of the worst psychiatrists in the annals of literature and the battery of medicines she prescribes.
Our narrator should be happy, shouldn't she? She's young, thin, pretty, a recent Columbia graduate, works an easy job at a hip art gallery, lives in an apartment on the Upper East Side of Manhattan paid for, like the rest of her needs, by her inheritance. But there is a dark and vacuous hole in her heart, and it isn't just the loss of her parents, or the way her Wall Street boyfriend treats her, or her sadomasochistic relationship with her best friend, Reva. It's the year 2000 in a city aglitter with wealth and possibility; what could be so terribly wrong? (via Goodreads)

I haven't read anything from Ottessa Moshfegh and to be honest, I didn't have any idea about this book until the guys from Penguin Press asked me if I wanted to have an advance copy. I immediately said yes (because the title is very catchy and the cover is also beautiful, at least for me) and I'm so glad I did. This book is absolutely mesmerizing.
We have an unnamed young, beautiful, and rich narrator who decides to hibernate for one year. She is hoping that by doing this, she will become a new, better person and forget all her heartbreaking memories. She found a very odd psychiatrist who prescribes her all the sleep aids she needs for her hibernation. She starts popping pills like M&M's and increasing the dosages without the knowledge of her psychiatrist. She begins to black out and do things she cannot remember when she wakes up.
Though the story is quite repetitive, I still thought it's brilliant and unique. The writing is superb and very effective. Some of the scenes and dialogues are pretty hilarious but also can be dark and cruel. I know that this book is not for everyone and some might not like the main character or the story but I liked that this book has a very important hidden message. It explores depression, loneliness, anxiety, even love and friendship.
Why I didn't give a perfect five? Because of the ending. I liked that it's bittersweet. I didn't like that it's a little abrupt and quite predictable but at the same time I can't think of another way to end it.
Final Verdict : This is one of those books that will definitely stay in my head for quite a long time. My Year of Rest and Relaxation is bold, unapologetic, and entertaining.
Happy Publication Day, by the way! Congratulations to Ms. Ottessa Moshfegh!


---
Disclaimer : An advance reader copy was provided by Penguin Press. This did not affect my overall opinion of the book.