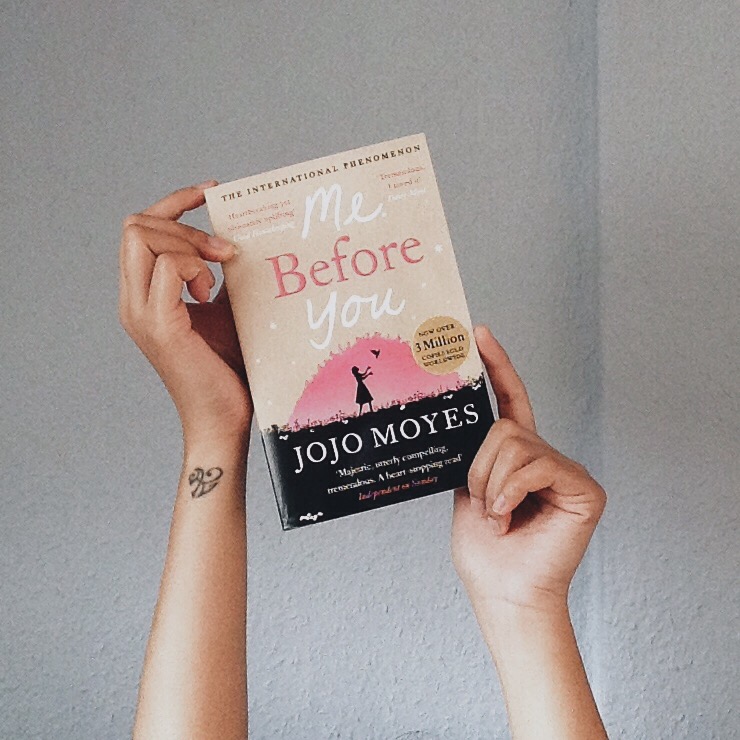 Lou Clark knows lots of things. She knows how many footsteps there are between the bus stop and home. She knows she likes working in The Buttered Bun tea shop and she knows she might not love her boyfriend Patrick.
What Lou doesn't know is she's about to lose her job or that knowing what's coming is what keeps her sane.

Will Traynor knows his motorcycle accident took away his desire to live. He knows everything feels very small and rather joyless now and he knows exactly how he's going to put a stop to that.
What Will doesn't know is that Lou is about to burst into his world in a riot of colour. And neither of them knows they're going to change the other for all time.x
I think I don't need to write a long review (because I still can't figure out what to say) and I don't want to give away a lot of details about the story. I finished reading this book 3 days ago and I haven't moved on yet. The thought of Will and Louisa together still bring tears in my eyes.
This was my first Jojo Moyes book and I was warned by my fellow readers that this book will destroy me. I got so excited because I love reading these kinds of books. And guess what? I cried so hard. It was so devastating. For me, it's like TFIOS all over again.
I immediately got hooked with the story. It started a bit slow but I think it's supposed to be like that. A combination of great storyline and beautiful style of writing. Despite the sad parts, there were still a lot of funny and memorable moments. The characters are great and they feel so real. All of them. This book was written not only on Louisa's POV which is great because we get to see the other characters' personalities and their perceptions towards one of the main character's situation. The author did a great job on presenting and helping us to understand one of the most sensitive issues in our society. This book made me think about the issue as well and where do I stand on it. I love how it ends especially the epilogue. It was, for me, a happy ending after all.
This is not your typical sad love story and probably not even a love story at all. It's about the importance of life and understanding the choices people make.
"You only get one life. It's actually your duty to live it as fully as possible."
---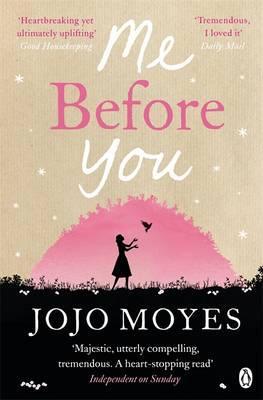 Series : Me Before You #1
Author : Jojo Moyes
Edition : UK Paperback (481 pages)
Publisher : Michael Joseph (January 2012)
Genre : Adult Fiction, Contemporary
Date Read : February 2016
Source : Thalia Buchhandlung
Check this on Goodreads