Leah on the Offbeat
by Becky Albertalli
Series : Creekwood #2
Published on : April 24, 2018 (Balzer + Bray)
Genre : Young Adult, Contemporary, LGBTQIA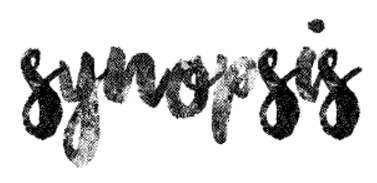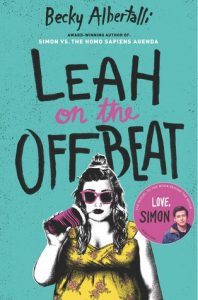 In this sequel to the acclaimed Simon vs. the Homo Sapiens Agenda-soon to be a major motion picture, Love, Simon-we follow Simon's BFF Leah as she grapples with changing friendships, first love, and senior year angst.
When it comes to drumming, Leah Burke is usually on beat-but real life isn't always so rhythmic. She's an anomaly in her friend group: the only child of a young, single mom, and her life is decidedly less privileged. She loves to draw but is too self-conscious to show it. And even though her mom knows she's bisexual, she hasn't mustered the courage to tell her friends-not even her openly gay BFF, Simon.
So Leah really doesn't know what to do when her rock-solid friend group starts to fracture in unexpected ways. With prom and college on the horizon, tensions are running high.It's hard for Leah to strike the right note while the people she loves are fighting-especially when she realizes she might love one of them more than she ever intended. (via Goodreads)

First of all, I just want to say that I didn't hate this book. I honestly enjoyed reading it and it felt good to be back in Creekwood with Simon and his friends. I just didn't love it the same way as I loved Simon vs. the Homo Sapiens Agenda and The Upside of Unrequited.
My initial reaction was there's a lot of Simon and Blue in this book that it made me feel like this is about them and not Leah. Don't get me wrong, they're my babies but I want to read and know more about Leah which I think I did but unfortunately not what I wanted it to be.
I was expecting to really connect with her because we have some things in common but unfortunately, I ended up not liking her (believe me, I tried). She's mean and selfish. Sure she can be a good friend/person but most of the time she's not. Like when a character is having an identity crisis and Leah acts like a complete jerk. I think being a Slytherin is not an excuse. I was so happy to have met her mother who, by the way, is really nice and sweet which is a total opposite of Leah, in my opinion. Maybe there's a chance of me liking her if her character developed throughout the story but it didn't. I kind of liked the Leah in Simon vs. I honestly couldn't help but notice that most of them were actually a bit out of character in this book, especially Nick.
I really appreciate the f/f romance because we don't really get so much of that. But in this book, I found it upsetting instead of convincing. Probably because I didn't like Leah so it made me not to care about her lovelife. But it really felt forced and unnatural. The "coming out" part was also predictable like all the signs were there but everyone is too busy minding their own lives. The pop culture and fandom references were really hilarious and fun to read but too much of them can be a little annoying. The ending was good but convenient and felt very rushed. There were some unresolved important issues and the epilogue doesn't make up for it.
I love Becky Albertalli's writing style and I think that will never change. I love that it's simple, absorbing and really entertaining to read. Plus, she's really a lovely person. I got to meet her last year in Frankfurt Book Fair and it was one of the best days of my life.
I really wanted to love this book but sadly, it didn't work out for me. Maybe I expected too much because I adored her other two books which by the way, I highly recommend you to read. And you might want to start with Simon vs before reading Leah on the Offbeat. Overall this was a fun and light read. Majority of the readers love it so I think you should still give it a try.
*I haven't watched Love, Simon yet. It will not be out here in Germany until end of June.
"Imagine going about your day knowing someone's carrying you in their mind. That has to be the best part of being in love — the feeling of having a home in someone else's brain."