Series : Gumiho #1
Genre : Young Adult Fiction, Fantasy
Published on : June 25, 2019
Publisher : G.P. Putnam's Sons BFYR
ISBN : 9780451481290
add to goodreads | buy your copy
*Huge thanks to PRH International for sending me a free copy of the book. This did not affect my overall opinion of the book.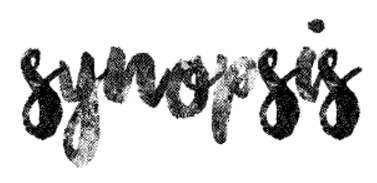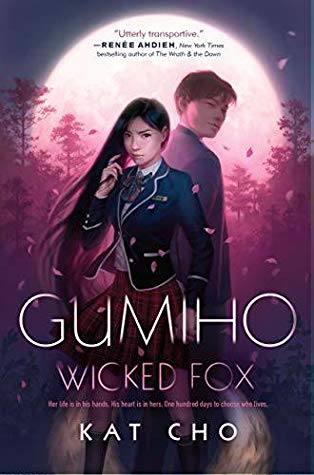 A fresh and addictive fantasy-romance set in modern-day Seoul.
Eighteen-year-old Gu Miyoung has a secret–she's a gumiho, a nine-tailed fox who must devour the energy of men in order to survive. Because so few believe in the old tales anymore, and with so many evil men no one will miss, the modern city of Seoul is the perfect place to hide and hunt.
But after feeding one full moon, Miyoung crosses paths with Jihoon, a human boy, being attacked by a goblin deep in the forest. Against her better judgment, she violates the rules of survival to rescue the boy, losing her fox bead–her gumiho soul–in the process.
Jihoon knows Miyoung is more than just a beautiful girl–he saw her nine tails the night she saved his life. His grandmother used to tell him stories of the gumiho, of their power and the danger they pose to humans. He's drawn to her anyway. 
With murderous forces lurking in the background, Miyoung and Jihoon develop a tenuous friendship that blossoms into something more. But when a young shaman tries to reunite Miyoung with her bead, the consequences are disastrous . . . forcing Miyoung to choose between her immortal life and Jihoon's. (via Goodreads)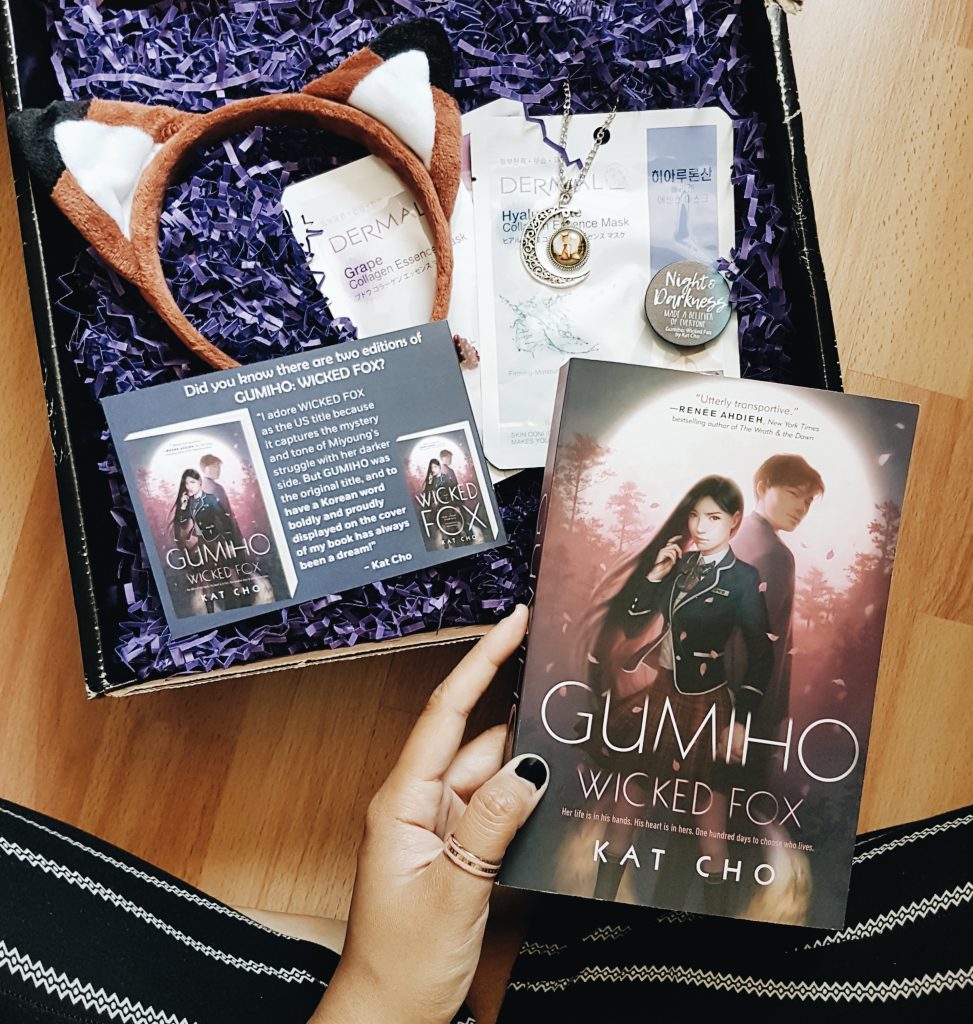 I have been watching Korean-dramas (we Filipinos call it Koreanovelas) since I was in high-school. Some of my favorites were Full House, Coffee Prince, My Girlfriend is a Nine-Tailed Fox (Gumiho), Princess Hours, and of course, Guardian: The Lonely and Great God (Goblin). After reading this book, I just wanted to rewatch all of these shows!
Set in modern-day Seoul, Gumiho: Wicked Fox follows the story of Gu Miyoung – a half-gumiho, half-human. A Gumiho is a beautiful woman who lure men and devour their energy. One night, she crosses paths with a human boy who is being attacked by a goblin. She ends up saving the boy's life, reveals her true identity, and accidentally loses her "yeowu guseul" or fox bead (gumiho's soul) in the process. Without her fox bead, she will die.
I personally liked Miyoung. She can be reckless and feisty which affects her decision-making but I couldn't really blame her for it. Jihoon is a very sweet and nice guy. I honestly thought that he has a magical dimple but it turns out he's just incredibly charming. I liked his relationship with his grandmother (who owns a restaurant so expect for some mouth-watering Korean dishes) and also, he loves playing computer games (which was a plus for me). Miyoung's mother is also a very interesting character. I totally loved reading about her and her backstory. Most of the secondary characters are also intriguing and I would love to know more about them especially Junu, a "doekkaebi" (goblin) who reminded me so much of Gong Yoo (aka the love of my life).
One of the many things I loved about this book is that it features Korean characters and at the same time, it's set in Korea. This was quite refreshing for me because most of the hype young adult fantasy novels I have read feature mixed-race protagonists and they often set in the United States.
This book is told from dual 3rd person POV and I thought the author's writing was captivating. I was totally engrossed in the story from beginning up to the end. It's fast-paced and very engaging. There were plot twists and the ending was action-packed. Despite of some plot inconsistencies, I still thought this was a very impressive debut. I also appreciated the inclusion of the tale of gumiho in-between the chapters and a glossary in the last pages.
This book is a paranormal romance but I loved that it doesn't entirely focus too much on the romance part. I personally liked the chemistry between Miyoung and Jihoon but I was more invested with the other themes in this book such as family dynamics, identity, and filial piety.
If you're a K-Dramas or K-Pop fan then this book is a must read. And if you're not, then this is a great introduction to Korean culture (especially in mythology) and also to K-dramas.
My Rating : ★★★★☆
---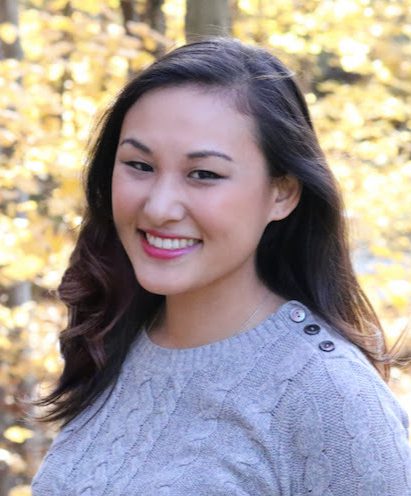 ABOUT THE AUTHOR
Kat Cho used to hide books under the bathroom sink and then sneak in there to read after bedtime. Her parents pretended not to know. This helped when she decided to write a dinosaur time-travel novel at the tender age of nine. Sadly, that book was not published. She currently lives and works in NYC and spends her free time trying to figure out what kind of puppy to adopt. Kat's YA contemporary fantasy, Gumiho: Wicked Fox (out with Putnam Books for Young Readers/Penguin), is her debut.
WEBSITE: http://katchowrites.com