Series : Ignite the Stars #1
Genre : Young Adult Sci-Fi, Fantasy
Published on : September 4, 2018
Publisher : Albert Whitman & Co.
add to goodreads | buy your copy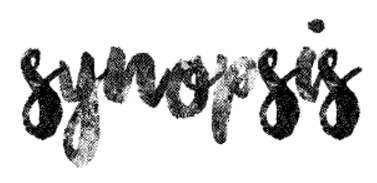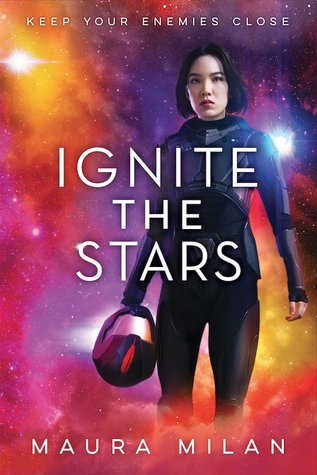 Everyone in the universe knows his name. Everyone in the universe fears him. But no one realizes that notorious outlaw Ia Cōcha is a seventeen-year-old girl.
A criminal mastermind and unrivaled pilot, Ia has spent her life terrorizing the Olympus Commonwealth, the imperialist nation that destroyed her home. When the Commonwealth captures her and her true identity is exposed, they see Ia's age and talent as an opportunity: by forcing her to serve them, they will prove that no one is beyond their control.
Soon, Ia is trapped at the Commonwealth's military academy, desperately plotting her escape. But new acquaintances—including Brinn, a seemingly average student with a closely-held secret, and their charming Flight Master, Knives—cause Ia to question her own alliances. Can she find a way to escape the Commonwealth's clutches before these bonds deepen? (via Goodreads)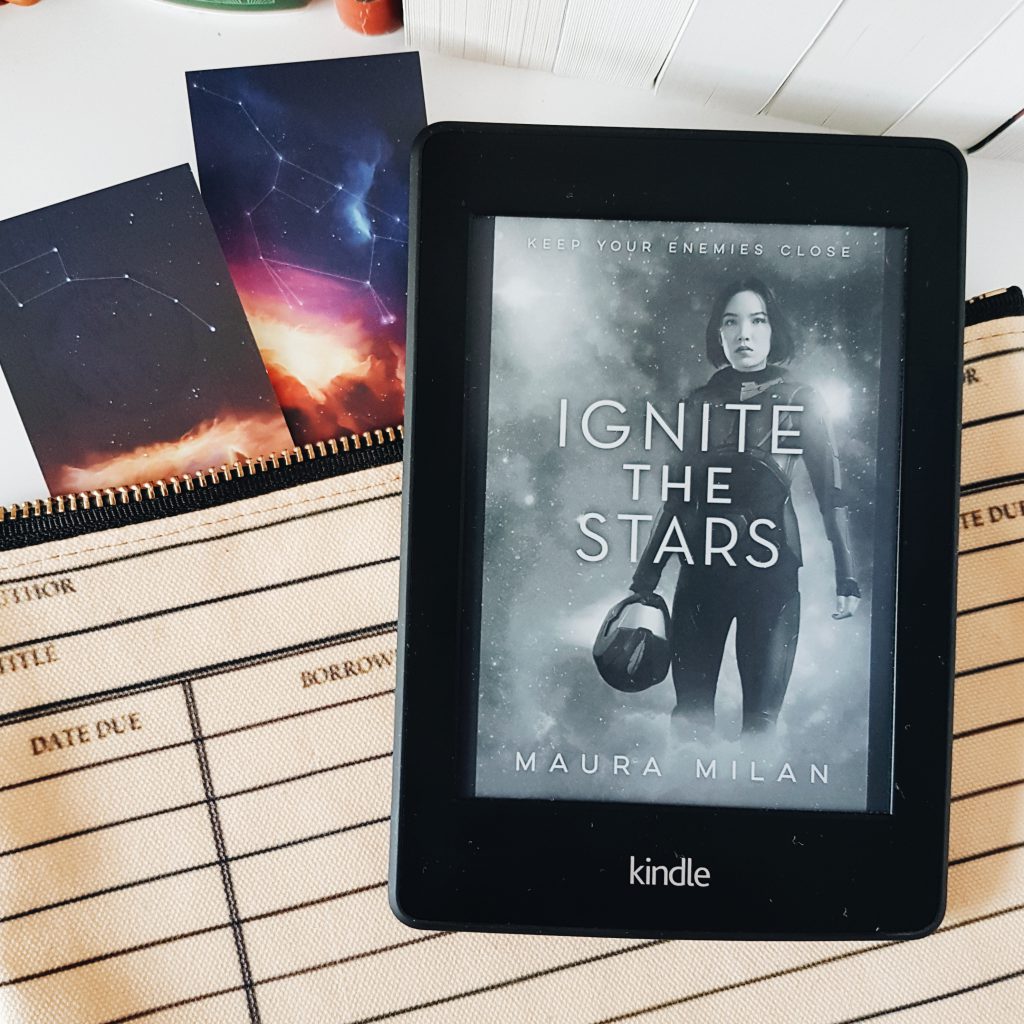 I haven't read a lot of sci-fi novels especially the ones set in outer space so I really didn't know what to expect about this book. Fortunately, I enjoyed Ignite the Stars! Honestly, I wasn't aware that this book exists until I got a blog tour invitation of the second book, Eclipse the Skies. So huge thanks to Shealea of Caffeine Book Tours.
We have Ia Cocha, a most-wanted space criminal who everyone thinks is a dangerous guy but it turns out she's a seventeen-year old girl. She's definitely dangerous though. She gets arrested by the Commonwealth and force her to serve them. They put her in a military academy in an unknown location. She's plotting her escape even before her arrival. But her new acquaintances make her question her won loyalty and alliances.
The story is told in POVs of the three main characters. Ia is definitely brave, bad-ass, and smart. I enjoyed reading her perspective. Brinn, Ia's roommate, is biracial and extremely intelligent. Knives, the Flight Master, is the one in-charge to look after Ia. One of my most favorites in this book was the character development especially in Ia and Brinn. I also loved their friendship. To be honest I was low-key hoping for them to have a romantic relationship but Knives is an interesting character as well so I don't have any objection. I enjoyed their slow burn romance. I'm just hoping that we get to know more about Knives in the next book. Same with the worldbuilding. I would love to read more about the Tawnies (and their unique ability), Ia's parents, and the Dark Space. There was a mention of Ancient Earth and I would love to know some details or background about what happened to it. This book explores political themes which are very timely so it's really helpful to know more about some historical events.
I thought some of the twists were predictable but I loved how the author executed the whole revelation. Some of fictional curse words in this book were quite ridiculous in my opinion and took awhile for me to get used to reading them. Overall, this was a very entertaining and fast-pace debut young adult sci-fi and I can't wait to read the sequel.
My Rating : ★★★★☆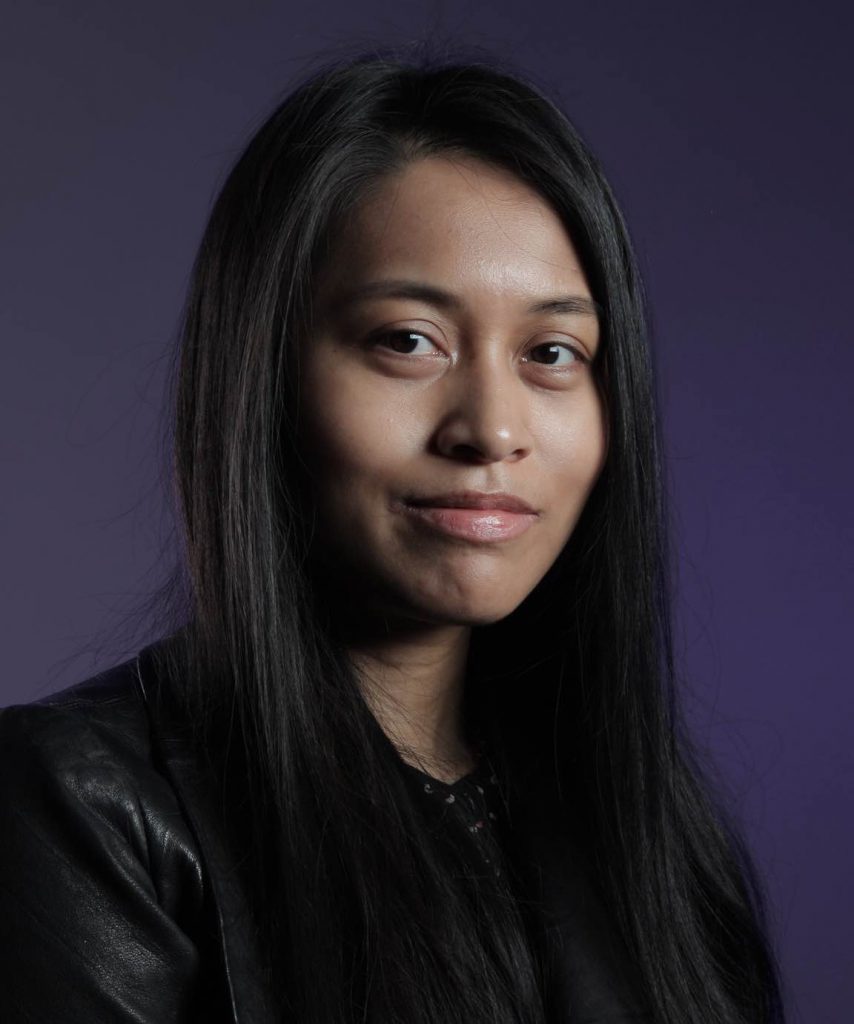 Maura Milan currently resides in Los Angeles, where she can be found hanging out in cafes and drinking matcha lattes. In her free time, Maura enjoys watching Korean dramas and hanging out with her schipperke, Thor, who she believes should become a professional comedian. To this day, Gilbert Blythe is her ultimate boy crush.
AUTHOR LINKS
Author website | Goodreads | Pinterest | Twitter | Tumblr
---
Disclaimer : Huge thanks to the publisher, NetGalley, and blog tour host for the free e-arc. This did not affect my overall opinion of the book.