If The Creek Don't Rise
by Leah Weiss
Published on : August 22, 2017 (Sourcebooks Landmark)
Genre : Historical Fiction, Adult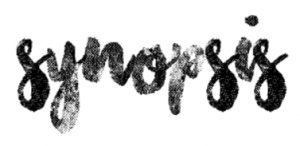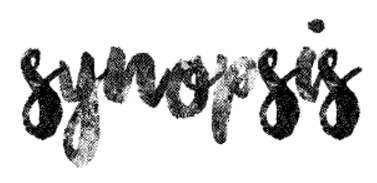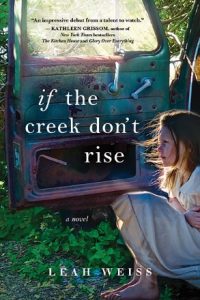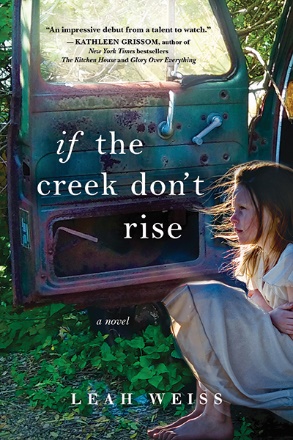 A strikingly sincere portrait of a town and its buried secrets from an outstanding new voice in southern fiction.
In a North Carolina mountain town filled with moonshine and rotten husbands, Sadie Blue is only the latest girl to face a dead-end future at the mercy of a dangerous drunk. She's been married to Roy Tupkin for fifteen days, and she knows now that she should have listened to the folks who said he was trouble. But when a stranger sweeps in and knocks the world off-kilter for everyone in town, Sadie begins to think there might be more to life than being Roy's wife.
As stark and magnificent as Appalachia itself, If the Creek Don't Rise is a bold and beautifully layered debut about a dusty, desperate town finding the inner strength it needs to outrun its demons.
The folks of Baines Creek will take you deep into the mountains with heart, honesty, and homegrown grit.



If the good Lord's willing and the creek don't rise.
The story is set in Baines Creek, a small remote town in Appalachian mountains, North Carolina during the 70's. The people in this isolated town are facing huge social problems such as lack of education, poverty, and domestic violence.
This book is written in multiple perspectives which I truly loved. It adds more depth to the story and characters. Speaking of characters, this books has a lot of amazing, authentic and unforgettable ones.
We get to meet Sadie Blue, a young pregnant girl who has been married for fifteen days to his alcoholic and abusive husband Roy Tupkin; Gladys Hicks, her grandmother whose past has also been difficult; Sadie's aunt Marris Jones who is very kind and loving; Preacher Eli Perkins and her spiteful sister Prudence; Kate Shaw, a very passionate teacher/person and a newcomer from the city; Birdie Rocas, the local "witch" with a crow nest on on her head; Billy Barnhill, Roy's "shadow"; and a young boy named Tattler Swan. My personal favorites were Sadie, Marris, Kate, and Birdie. I loved the sincerity and compassion that they've shown to others.
The writing matches the story perfectly. It was unusual yet captivating. The author managed to take me to Baines Creek and introduced me to the town and its people. She made me feel their sorrow and pain. Some of the scenes were too heavy and hard to read (expecially the violent scenes) but there were also heartwarming and touching ones. I had no problem adjusting with the narration and here were also some phrases (old words) that I wasn't familiar of but it didn't stop me from enjoying the story.
My only problem was there were some interesting and important incidents that were never mentioned again towards the end. In my opinion, the story isn't only about Sadie. It's about all of the characters in the story. The ending was unexpected. I wasn't expecting that at all. It felt quite abrupt but I thought it was brilliant.
If The Creek Don't Rise is an astounding debut novel that will definitely stays with me for quite a while. Highly recommended!
You can check out my blog tour post here.


---
*Huge thanks to Sourcebooks Landmark and Netgalley for the advance copy in exchange for my honest and unbiased review.*