Author : Talia Hibbert
Series : The Brown Sisters #1
Published on : November 5, 2019
Publisher : Avon
Genre : Fiction, Adult Contemporary, Romance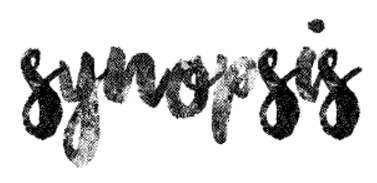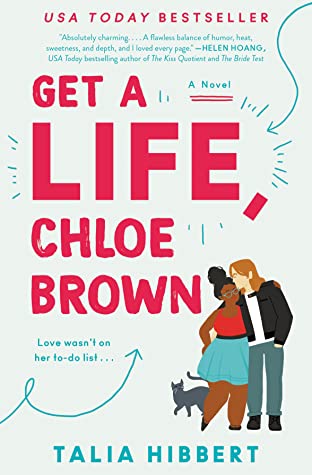 Chloe Brown is a chronically ill computer geek with a goal, a plan, and a list. After almost—but not quite—dying, she's come up with seven directives to help her "Get a Life", and she's already completed the first: finally moving out of her glamorous family's mansion. The next items?
• Enjoy a drunken night out.
• Ride a motorcycle.
• Go camping.
• Have meaningless but thoroughly enjoyable sex.
• Travel the world with nothing but hand luggage.
• And… do something bad.
But it's not easy being bad, even when you've written step-by-step guidelines on how to do it correctly. What Chloe needs is a teacher, and she knows just the man for the job.
Redford 'Red' Morgan is a handyman with tattoos, a motorcycle, and more sex appeal than ten-thousand Hollywood heartthrobs. He's also an artist who paints at night and hides his work in the light of day, which Chloe knows because she spies on him occasionally. Just the teeniest, tiniest bit.
But when she enlists Red in her mission to rebel, she learns things about him that no spy session could teach her. Like why he clearly resents Chloe's wealthy background. And why he never shows his art to anyone. And what really lies beneath his rough exterior.

"Love is certainly never safe, but it's absolutely worth it."
Chloe Brown has fibromyalgia, a long-term chronic illness that causes chronic pain, migraines, and fatigue. After a near death experience, she realizes how she's letting her condition takes over her life so she decides to make a "Get A Life" list. But she needs someone to accomplish some of the things on her list and she thinks she has found the perfect person. Enter Redford 'Red' Morgan, handyman at day and a painter by night.
Chloe is a computer geek and she loves lists. She's sarcastic and brave which made me love her. Her family is awesome too. I can't wait to meet her other two sisters and to know more about Gigi. Red, on the other hand, didn't make me swoon. I wasn't sure if I missed something or I wasn't focusing enough to the audiobook because he's normally my type. Long hair, an artist, rides a motorcycle, and has tattoos. But for some reasons, I didn't feel anything from him which was disappointing. I'm probably the only one who didn't fell inlove with him. But I enjoyed their banters and the very steamy scenes were unexpected. And of course, I have to mention Smudge the cat!
My most favorite in this book was the representation. I haven't read a book featuring a character with fibromyalgia and this book is an #ownvoices novel so it's a huge plus. I also liked that theraphy was mentioned and encouraged. As much as I liked the happy ending, I thought it's a bit rushed. Overall, this was a light and feel good romance. I'm definitely picking up the next book.
My Rating : ★★★★☆
get your copy | add to Goodreads