Series : Aunties #2
Author : Jesse Q. Sutanto
Published on : March 29, 2022
Publisher : Berkley Books
Genre : Fiction, Contemporary, Mystery
*Thanks to PRH for providing a free digital review copy via NetGalley.
This did not affect my overall opinion of the book.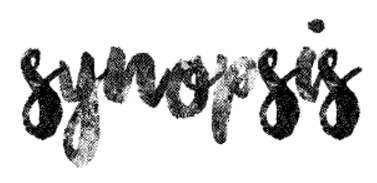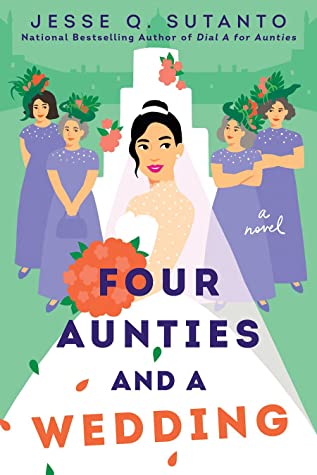 Meddy Chan has been to countless weddings, but she never imagined how her own would turn out. Now the day has arrived, and she can't wait to marry her college sweetheart, Nathan. Instead of having Ma and the aunts cater to her wedding, Meddy wants them to enjoy the day as guests. As a compromise, they find the perfect wedding vendors: a Chinese-Indonesian family-run company just like theirs. Meddy is hesitant at first, but she hits it off right away with the wedding photographer, Staphanie, who reminds Meddy of herself, down to the unfortunately misspelled name.
Meddy realizes that is where their similarities end, however, when she overhears Staphanie talking about taking out a target. Horrified, Meddy can't believe Staphanie and her family aren't just like her own, they are The Family–actual mafia, and they're using Meddy's wedding as a chance to conduct shady business. Her aunties and mother won't let Meddy's wedding ceremony become a murder scene–over their dead bodies–and will do whatever it takes to save her special day, even if it means taking on the mafia.

Meddy is finally marrying Nathan in Oxford, England. For the Aunties to enjoy the wedding, Meddy decides to look for the wedding vendors. But of course the Aunties have it covered. They have found a Chinese-Indonesian family-run company to handle the wedding. Meddy immediately hits it off with Staphanie, the wedding photographer. But the night before the wedding, Meddy discovers about Staphanie and her family's shady plan. Not letting anyone to ruin Meddy's special day, the Aunties will do everything to save the day.
The Aunties have stolen once again the show for me. I loved their sparkling purple dresses and their Komodo dragon fascinators though I easily got tired of their British slangs. There were more Meddy and Nathan scenes compared to the first book but still not enough for me. Most of the time Meddy is absent in her own wedding and it was surprising that no one really finds it strange. I also wished that Nathan has a huge role in the story aside from being the very supportive groom.
I personally didn't like that the story is set in a wedding just like in the first book because some of the scenes felt repetitive. I just felt sad for Meddy most of the time. Just let her have her dream wedding. I thought the mafia plot was ridiculous and very predictable. It's not as good as Dial A For Aunties, but nonetheless, it was a fun read.
Find this book on Bookshop.org, The Book Depository, LibroFm, and Thalia.de.