Final Girls by Riley Sager
Published on : July 11, 2017 (Dutton)
Genre : Thriller. Mystery, Fiction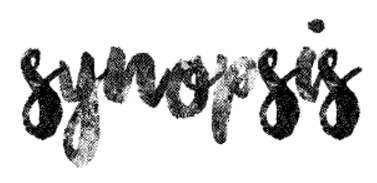 Ten years ago, college student Quincy Carpenter went on vacation with five friends and came back alone, the only survivor of a horror movie–scale massacre. In an instant, she became a member of a club no one wants to belong to—a group of similar survivors known in the press as the Final Girls. Lisa, who lost nine sorority sisters to a college dropout's knife; Sam, who went up against the Sack Man during her shift at the Nightlight Inn; and now Quincy, who ran bleeding through the woods to escape Pine Cottage and the man she refers to only as Him. The three girls are all attempting to put their nightmares behind them, and, with that, one another. Despite the media's attempts, they never meet.
Now, Quincy is doing well—maybe even great, thanks to her Xanax prescription. She has a caring almost-fiancé, Jeff; a popular baking blog; a beautiful apartment; and a therapeutic presence in Coop, the police officer who saved her life all those years ago. Her memory won't even allow her to recall the events of that night; the past is in the past.
That is, until Lisa, the first Final Girl, is found dead in her bathtub, wrists slit, and Sam, the second, appears on Quincy's doorstep. Blowing through Quincy's life like a whirlwind, Sam seems intent on making Quincy relive the past, with increasingly dire consequences, all of which makes Quincy question why Sam is really seeking her out. And when new details about Lisa's death come to light, Quincy's life becomes a race against time as she tries to unravel Sam's truths from her lies, evade the police and hungry reporters, and, most crucially, remember what really happened at Pine Cottage, before what was started ten years ago is finished.


"You can't change what's happened. The only thing you can control is how you deal with it."
Happy Release Day to Final Girls and Congratulations to Ms. Riley Sager!
I didn't read the synopsis of this book because I don't want to have any idea about the story. (I mostly read synopsis after I finished reading the book. I like it that way.) I first saw Final Girls on Netgalley and fell in love with the cover so I requested for it. Luckily, I got approved. Then last month, I received a surpise bookmail from Dutton Books (Penguin Random House) and inside was a signed hardcover copy of Final Girls with an exclusive bracelet.
Lisa, Sam and Quincy are labeled as the "Final Girls". They were the sole survivor of different horrible massacres. Quincy, our protagonist, is living her normal life (forgetting her tragic past) with her fiance until she finds out that Lisa has commited suicide and Sam suddenly shows up after she went off the grid and disappeared.
This book is told from Quincy's POV and it transitions between her present life and flashbacks, which were my favorites, from her past aka the Pine Cottage massacre. I didn't like Quincy that much. She's a bit self-centred, annoying and naive. Her decisions are extremely questionable but I couldn't stop rooting for her. Probably because she loves to bake and she's a blogger. The other characters are intriguing and pretty much relatable. I can't say too much about them because I might end up giving some spoilers. So you have to bear with me.
I personally like the idea of the story. The writing is great and the chapters are short which makes this book an easy read. The beginning was a bit slow but the last 100 pages are gripping because of all the revelations. And eventhough some of my predictions were right, I still didn't know exactly how things happened and how it will end and these made me more eager to continue on reading. There were some disturbing and creepy scenes which made me feel like there's someone watching me while reading. My husband was on late shift when I read this book so I was alone during those times and I love reading more at night. The ending was quite rushed and conventional for me.
Nonetheless, this was an engrossing and adrenaline-filled debut novel. Plus, the unknown real identity of the author adds up to the mystery. I highly recommend Final Girls whether you're new to this genre or an avid fan of thriller novel.


About The Author
Riley Sager is a pseudonym for an author who has been previously published under another name. A native of Pennsylvania, Riley is a writer, editor and graphic designer who now lives in Princeton, New Jersey. In addition to writing, Riley enjoys reading, movies and baking. Riley's first thriller, FINAL GIRLS, will be published in July in the United States, the United Kingdom and twenty other countries around the world.
Author Links
Homepage | Twitter | Instagram
---
Special thanks to Dutton (Penguin Random House) / Netgalley for providing an advance copy in exchange for my honest and unbiased review.*