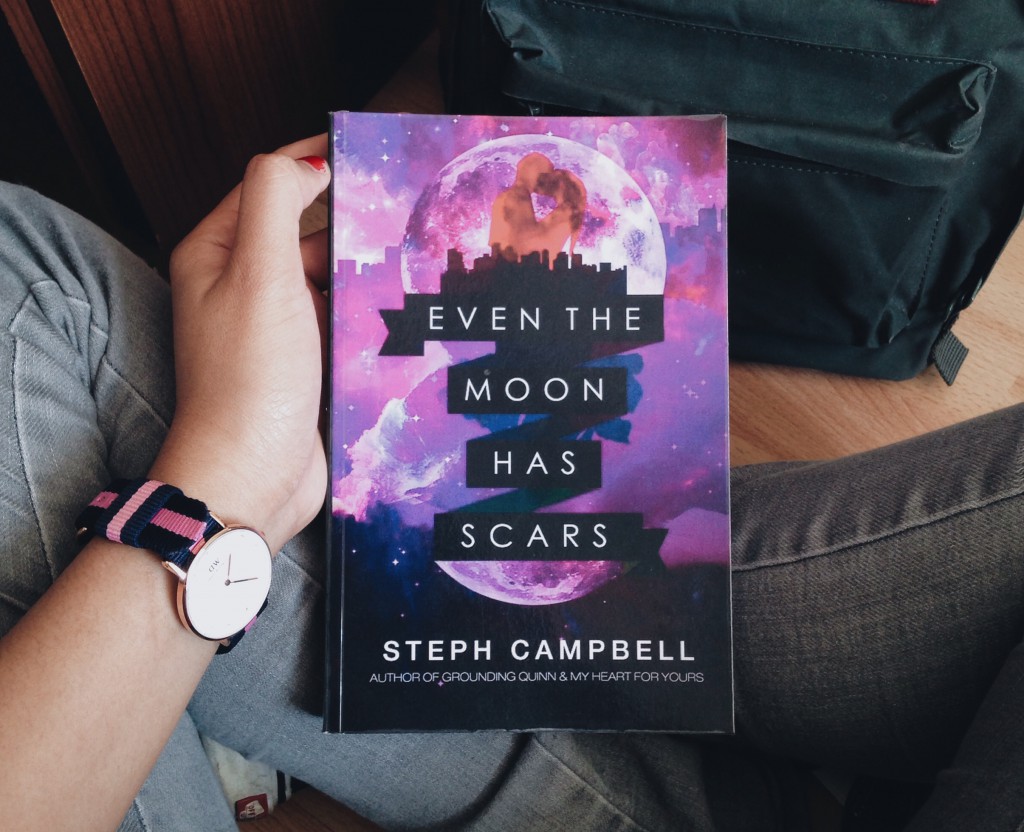 Two strangers.
Two broken hearts.
One night to set each other free.
I have to admit that I bought this book because of its lovely cover, plus the title caught my attention. I didn't know what to expect because I hadn't read the summary and this was my first Steph Campbell read. I'm so glad that I enjoyed it.
Lena is a walking miracle. She was born with multiple heart defects and had a surgery when she was still a baby. She's now seventeen years old but her parents are still keeping a very close eye on her. They never leave her alone even she's just at home until an unexpected incident happened.
Gabriel (Gabe) is the opposite of Lena. He can do whatever and go wherever he wants but there are still things missing in his life. His mother is more concerned with her public image than her family. His father left after his grandfather died. He only have his grandmother but she is also starting to forget him. After an incident involving his ex-girlfriend, Gabe ended up in jail and has been "exiled" by his mother to his grandmother's house.
One winter day, while Gabe is working on his grandfather's car, he heard a knock on the garage door. He opened it and found a girl freezing in cold wearing only a sweater, pair of pants and boots.
I love that this book is written in both Lena and Gabe's POV because we get to see their thoughts and how they feel about each other. The characters felt real to me including their struggles and pain. I love that they're both brave and adventurous. I felt the excitement of Lena and the happiness of Gabe. They're just so perfect.
"…the thing that you do– the only thing you really can do– is you fill those cracks with something else… I think sometimes time helps. Sometimes you have to let someone else help you fill those cracks. You fill them with laughter. With adventure. And hey, maybe even Boston Cream Pie… You fill them with love, Gabe."
The entire book takes place within 24 hours but it's full of adventures. I really love how Gabe made their night unforgettable especially to Lena. I'm not sure if I can call it an insta-love but it didn't matter because I loved how their feelings towards each other developed even in a short period of time. The author did a great job of not making me feel like Lena and Gabe were trying hard to like each other.
Campbell's writing style is beautiful and I highlighted quite a lot of phrases. Also, the epilogue was one of my favorites. My only problem was the typos and simple grammatical errors. I thought maybe I have the ARC but no because I bought this book on Amazon.
Overall, it's a heartwarming story with real characters, unforgettable scenes and beautiful message. Highly recommended.
"The stars. They all burn out eventually. But that big guy up here. Even he's got scars, and he's still keeping on, right? It'll be okay, Lena. We're both going to be okay."
---

EVEN THE MOON HAS SCARS
by Steph Campbell
Edition: Paperback (252 pages)
Publisher: Createspace Independent Publishing Platform (October 2014)
Source: Amazon.de
Date Read: February 2016