Genre : Fiction, Adult, Historical Fiction
Published on : March 5, 2019
Publisher : Ballantine Books
add to goodreads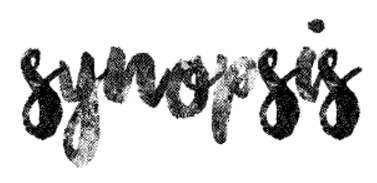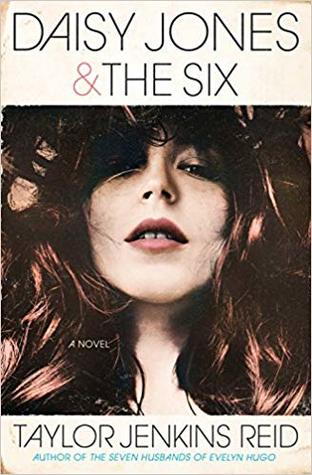 Daisy is a girl coming of age in L.A. in the late sixties, sneaking into clubs on the Sunset Strip, sleeping with rock stars, and dreaming of singing at the Whisky a Go-Go. The sex and drugs are thrilling, but it's the rock and roll she loves most. By the time she's twenty, her voice is getting noticed, and she has the kind of heedless beauty that makes people do crazy things. 
Another band getting noticed is The Six, led by the brooding Billy Dunne. On the eve of their first tour, his girlfriend Camila finds out she's pregnant, and with the pressure of impending fatherhood and fame, Billy goes a little wild on the road.
Daisy and Billy cross paths when a producer realizes the key to supercharged success is to put the two together. What happens next will become the stuff of legend.
The making of that legend is chronicled in this riveting and unforgettable novel, written as an oral history of one of the biggest bands of the seventies. Taylor Jenkins Reid is a talented writer who takes her work to a new level with Daisy Jones & The Six, brilliantly capturing a place and time in an utterly distinctive voice. (via Goodreads)

I love listening to 70's music and reading biographies of my favorite bands/musicians so this book was right up my alley. i'm currently listening to the spotify playlist while making this review.
Daisy Jones is a very talented and beautiful woman who knows and does what she wants. The Six, led by Billy Dunne, is a remarkable band who is on the verge of success. Daisy and The Six cross paths and the result is undeniably genius. This book is set in the 70's and it follows the rise of Daisy Jones and The Six on becoming one of the most legendary bands in the world up to their infamous breakup.
It's written in an interview format but not in a Q&A style which is really refreshing. This format might not be for everyone but it worked perfectly for me. It's interesting to read the characters perspectives both from their personal and professional lives.
This was my first read from Reid and I already admired her. She did a brilliant job writing believable characters and engaging story. The female characters in this book are my most favorites. They are captivating and very powerful. I liked that the author was able to cover some important issues about female body image and abortion.
I loved this book right from the start. It's absolutely entertaining to read. I want Daisy Jones and The Six to be real. I want to watch and hear them perform live. Luckily, there's an upcoming tv series adaptation of this book and I'm really excited about it. I also cannot wait to listen to the audiobook.
F I N A L  V E R D I C T : Daisy Jones and The Six might be fictional but that doesn't stop me from loving this book. I feel like there's still something missing that I can't give this a perfect 5-star but I definitely recommend it especially if the format doesn't bother you and you love the 70's rock scene.
M Y  R A T I N G : ★★★★☆
---
Disclaimer : Huge thanks to Penguin Random House for sending me a free advance copy. This did not affect my overall opinion of the book.