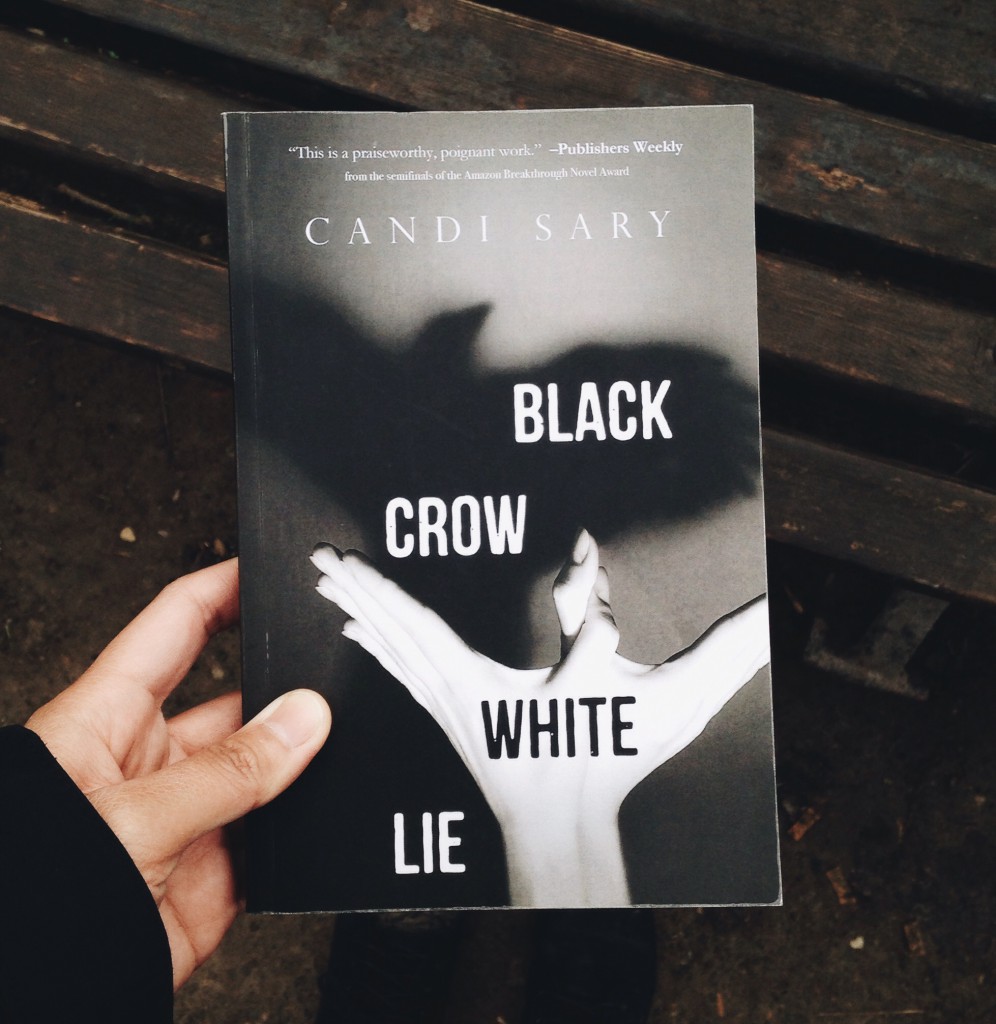 First of all, I would like to thank Ms. Candi Sary for sending me a copy of her book. ♥
Black Crow White Lie is a story of Carson, a young boy who has a magical gift of healing, living in Hollywood motels together with her alcoholic fortune-teller mother. She tells him stories of how great he was in his past life including stories about his deceased father as a war hero. During the absence of her mother, Carson finds out the truth about his identity and is confused on what to believe in. Does he really have the ability to heal? Or is he just imagining it the whole time?
Carson is a very interesting character. He loves his mother so much that he believes everything what she's saying even he knows that she's sometimes over exaggerating, especially when she has alcohol in her body. He wants to be a great healer someday, just like what his mother always tell him that he will be, but he is still young, naive, and in need of answers. He is sweet and loving but he has this rage inside him that he can't control when he's angry. Luckily, he met Faris and Casper. These two were probably my favorite characters in this book. Aside from the fact that I adore tattoo artists, I personally like Faris' attitude and his way of treating Carson. I didn't trust Casper at first but I ended up liking his character and also his uniqueness. I had a mixed feelings about Carson's mother. I can totally understand her reasons but I wasn't okay on how she did it.
I enjoyed Ms. Cary's style of writing and there are a lot of beautiful phrases you can find in this book. Here is one of my favorites:
"Who wants knowledge when we live in a world full of depressing truths?" she asked idly. "Imagination – that's what gets you through all the crap." She released her hair and let it fall to her face. "You create a beautiful world in your mind and then close your eyes, and you keep your eyes closed as you go along. Then you don't even notice the crap."
I love that the story takes place in Hollywood. We get to see the "dark" side of the bright lights and know deeply the people living on the streets of Los Angeles. I liked that the characters have their own distinct voices and are totally different from each other but they fit perfectly together. Each of them contribute a very big impact to the other characters and to the story as well. Not to mention, the character development in this book is excellent. The chapters are short and they're easy to read. I read the synopsis before reading the book (which I don't usually do) that's why the story was a little predictable for me but thankfully, there's a huge revelation that Carson and I didn't expect at all. But when you try to look back, it all make sense. I'mvery satisfied with the ending and I'm happy with how things turned out. I totally enjoyed reading this book and I'm looking forward to read her next one.
A thought-provoking coming-of-age story that I highly recommend to both young and adult readers.
---

Edition : Paperback (232 pages)
Publisher : Blue Mary Books (November 11, 2015)
Genre : Young Adult, Fantasy, Coming of Age
Date Read : January 2016
Source : Copy provided by the author in exchange of my honest review
Check this on Goodreads